Formula 1 Odds: 2016 Canadian Grand Prix
The Formula 1 season heads to Montreal next weekend for the Grand Prix du Canada 2016. Practice sessions will run as usual from Friday through Saturday and then the big race itself will go off on Sunday, 12 June at the Circuit Gilles Villeneuve on Ile Notre-Dame. Oddsmakers are already taking bets on the outright winner and it is time for us to break down the next race of the season.
Recapping Monaco
The Monaco GP in Monte Carlo delivered a much-needed victory for Lewis Hamilton, who had last won here in 2008. A combination of brilliant driving under pressure, a rare spot of good luck and the sportsmanship of teammate Nico Rosberg created the perfect storm for Hamilton to set a new lap record en route to winning the race and significantly cutting into Rosberg's points lead for the season.
---
Where to Bet on the Canadian Grand Prix:
Rank
Betting Site
Bonus
Rating
Visit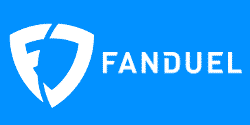 ---
This was surely a huge mental victory for Hamilton as well. Not only did he snap a years-long losing string in Monaco, but he also snapped a losing streak everywhere dating back to the Austin Grand Prix last October. Two birds, one stone; Hamilton didn't just break his winless stretch, but he did it at the one track that has most befuddled him over the years.
Nico Rosberg must be commended for graciously letting Hamilton pass down the stretch to give Mercedes any chance of winning. Citing a lack of confidence in his car, Rosberg struggled to keep pace. Eventually the call came from Mercedes to let Hamilton pass into second place behind Daniel Ricciardo.
Daniel Ricciardo maintained the lead and likely would have taken the victory at Monaco until Red Bull made its second blunder in consecutive races. As Ricciardo pulled in for a late pit stop to change tyres, it became obvious the crew was unprepared. He sat in the box for a full 13 seconds as mechanics struggled to pull tyres from the back of the garage. Ricciardo did mange to put up a fight, but the botched pit stop ultimately cost him the race. That's two serious strategic errors in two races in a row that cost probable victories for Ricciardo.
In last week's F1 Monaco preview, I noted Red Bull as one team to watch. They did put on a performance, but not the type I had in mind. That pit crew needs to tighten up its game, a lot. That is two serious errors at the worst possible moments. If it wasn't for those two mistakes, Daniel Ricciardo could have easily been riding with the momentum of a two-win streak right now.
Canada Grand Prix Betting Outlook
It's hard to decide what to think about Red Bull going into Canada now. They have that engine upgrade and Ricciardo has already shown significant improvements in lap times. He roared past the competition in FP2 ahead of Monaco and led the race itself until that disastrous pit stop.
They definitely have the ability to compete with Mercedes on the track. The question is if these two mistakes in a row are just a hiccup or a sign that the team isn't running as tight a ship as it should be. Team Principal Christian Horner later explained what happened and described what they would do to avoid similar issues going forward.
"With all such things there is never simply one thing that stands out as a root cause. It was the culmination of a number factors that came into play during the race — Max's stop, an aborted stop, a change of tyre compound.
…All of those things contributed to a scenario where ultimately the tyres that were believed to be available were not within the garage, but were in an area that was quite difficult to access and that, of course, led to the tyres not being available to Daniel at the point at which he stopped.
In competitive sport you are always pushing right to the edge and that's what happened in Monaco. Now we simply need to make sure that robust procedures are put in place to cover any given scenario."
Horner also assured the press that the team was in good spirits despite the setbacks. He pointed out that they have had a better 2016 than anyone could have expected and the team does feel great about getting the pole position in Monaco and giving Mercedes a run for their money. Betting on Red Bull would be a little scary, but there may some value there if you take Horner at his word.
Mercedes looks very strong for obvious reasons. If Hamilton is having an off day, Rosberg is happy to win the race for Mercedes. And now that Hamilton is back to his winning ways, he's there to take it if Rosberg can't. Choosing between the two is tough, but Hamilton turned a major corner at Monaco. Rosberg does not look as attractive now that he has Hamilton deal with alongside a potentially resurgent Red Bull team.