2016 Preakness Stakes Betting: Outlook and Odds
The race for the Triple Crown makes its next stop at Pimlico Race Course in Baltimore, Maryland this Saturday with the 2016 Preakness Stakes. Derby Winner Nyquist will hope to notch his second race en route to the Triple Crown title as he faces a lineup of fresh faces plus second-place finisher Exaggerator.
The Kentucky Derby delivered on all counts. It was well-attended, the weather beautiful and a whole lot of betting favourites came through to make a whole lot of punters happy. Horse racing betting sites took a beating after the four betting favourites took first through fourth in that exact order. What was anticipated to be a wide open running ended up playing out just as the pundits and odds predicted.
The 141st running of the Preakness Stakes is fast approaching. It all gets underway on 21 May over a 1 and 3/16-mile stretch with fourteen horses vying for the second jewel of the Triple Crown. All eyes are on undefeated Nyquist after comfortably winning the Kentucky Derby. If he does it again, we'll be looking at a very realistic Triple Crown contender for the second year in a row.
---
Best Sites to Bet on the Preakness Stakes
---
Preakness Stakes Odds
Horse bookmakers are giving Nyquist the nod once again. He certainly earned his favoured status in the Kentucky Derby, so now his odds are looking even shorter as the 2016 Preakness Stakes approaches. BetVictor and William Hill are paying 8/13 and 4/6 respectively.
Likewise, Exaggerator returns as the second-favourite once again. He's paying around 4/1 at most bookmakers. Although the field isn't even yet settled, betting sites are currently accepting futures wagers on all the expected runners this year.
Do we have a Triple Crown contender?
So far, we do indeed have a Triple Crown contender for 2016. After winning the Kentucky Derby last week, Nyquist is now preparing for his run in the Preakness Stakes. At the time of this writing, Nyquist and his trainers are already in Baltimore and acquainting themselves with Pimlico Race Course. If Nyquist manages to pull off the victory here just two weeks later, he'll have one more race to go in his quest for the Triple Crown.
Nyquist will need to win the Preakness Stakes before speculation really begins running rampant. After all, most winners of the Kentucky Derby also go on to run in the Preakness Stakes. It is only when one horse has won both races in the same year that we really start looking forward to a potential contender.
Going in his favour, Nyquist is undefeated and won the Derby by a full length ahead of Exaggerator. This horse has yet to even finish in second place. It's obvious Nyquist is something special. So far, he has proven himself to be an adequate runner to follow in the hoof prints of American Pharoah. Nyquist will also face fewer challengers in Pimlico; the Preakness field consists of 14 horses compared to the Derby's 20-horse field.
Working against Nyquist will be as many as eight horses that will be coming in fresh after not running in the Derby. However, his toughest competition may in fact come from Exaggerator, the Kentucky Derby's second-place finisher. Exaggerator was actually gaining on Nyquist near the end of last week's race, but the race ended before the upset could happen. Who knows what may have happened had the Kentucky Derby been a longer race. That's not to say Exaggerator would have definitely won had it been longer, but he did look like a very capable horse.
Overall, most people are predicting another Nyquist win. His competition does not look very threatening while at the same time, Nyquist looks to be hitting his peak at just the perfect moment. His strong finish finally put to bed the speculation that he would struggle in longer races. This is a well-rounded and competitive thoroughbred.
You can see Nyquist getting in a morning workout last Friday here:
Nyquist trainer Doug O'Neill is confident in his horse, but he also knows enough not to take anything for granted.
"I don't have any superstitions, but one thing [owner] Paul Reddam has taught me is never to say, 'We can't get beat.' That's usually the kiss of death.

"But if Nyquist stays OK, I'm very optimistic he'll be very tough to beat. He's the best horse I've ever been blessed to be around. He's a special gift.''
How to Bet on the Preakness Stakes Online
Practically every betting site on the internet will be doing big business related to the Preakness Stakes. Right up front, the most important thing you should do is find an online bookmaker that is safe and reliable. Any of the sites you see recommended on this page would be a great place to start as they are all licensed and legal. Knowing that you will be paid if you back a winner sets the stage for a fun and exciting experience.
After you choose a bookmaker for your business, the rest is easy. You will need to sign up for an account and deposit a little money. Signing up takes about five minutes and then you will be presented with a list of options for funding your account. Most sites accept a variety of payment methods such as credit cards, bank transfers and e-wallets. Just follow the instructions on the screen and you'll be ready to bet in no time.
On that note, there are generally two different ways to bet on the Preakness Stakes: ahead of time via "antepost" wagers and just before the race via parimutuel wagers.
Antepost Odds: The odds that you see mentioned in the news ahead of any major horse race are the "antepost" odds as decided by the bookmakers. These are just normal fixed odds wagers that work like any other sports bet. An oddsmaker comes up with the price for each horse, and the betting site accepts wagers at that price. If your horse wins the race, you will be paid at that price.
Parimutuel Odds: Parimutuel odds are most common at regulated horse racing sites in the United States. These odds typically go live just a few days before the event itself. What makes parimutuel wagering different is that the bookmaker does not set the price; the market does. As wagers come in, they are all pooled together. Prices are calculated by pooling all the wagers and then dividing up the payouts among those punters who placed winning wagers.
In either case, the goal is the same. You want to correctly predict which horse will win the race outright. Horse racing sites also usually offer other types of horse wagers such as place bets, show bets, trifectas, exactas and so on. In the end, the types of bets you have available to you and the payouts are identical to what is offered to people who attend the race in person.
Bonus Money and Special Offers
The Preakness Stakes is an important event on the horse racing calendar for bookmakers. The amount of media coverage and speculation regarding the race is a golden opportunity to attract new customers. Promotional offerings are common during this time of the year.
New Customer Bonuses
New customer bonuses are offered year-round, but now is as good a time as any to mention a few of the most generous offers.
BetAmerica: $300 Sign Up Bonus
BetAmerica welcomes all new customers with a 100% bonus added to their first deposit. For example, a $25 deposit will give you an extra $25 on top of that for a total bankroll of $50. You can get up to $300 in bonus money when you make your first deposit here. Your bonus funds will then be released to your real money account at a rate of 10% of all wagers placed (i.e. place a $10 bet and $1 of your bonus money is released).
TwinSpires: $100 Sign Up Bonus
TwinSpires takes a different approach to its welcome offer. Rather than matching your first deposit, they simply offer $100 straight up if you sign up and place $500 worth of wagers in your first 30 days as a member.
WatchandWager: $150 Sign Up Bonus
WatchandWager will match your first deposit dollar for dollar up to a maximum of $150. This bonus is easier to clear than others. All you have to do is place a total sum of wagers equal to the bonus amount and original deposit. However, you cannot withdraw the funds. They may only be used to place wagers.
Special Promotions
WatchandWager: Triple Odds on Nyquist
With Nyquist being such a dominant favorite, this promotion is awesome. If you place a WIN bet on Nyquist on Saturday morning and he takes first place, you will be paid at triple odds (up to a maximum of $50 in extra winnings).
---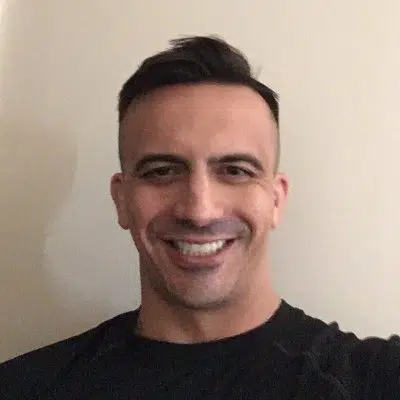 Wes Burns has more than a decade's worth of experience as a writer, researcher, and analyst in the legal online betting industry and is co-founder of OnlineBettingSites.com. Wes approaches his work from the viewpoint of players.