Yes, You Can Buy Powerball Tickets Online (But it Depends)

Update 2: Amazingly, nobody won Saturday night's Powerball jackpot, estimated to be worth nearly $950 million. This week's surge in ticket sales indicated that a winning combination was imminent, but nobody managed to win the top prize. However, lottery officials did report that 25 people won $1 million prizes while three more people won $2 million. The big one is still up for grabs.
Quick Summary
Current Jackpot: About $1.3 billion
Next Drawing: Wednesday, 13 January 2016
Lottery officials estimate that the next drawing on Wednesday will be for a jackpot worth something in the neighborhood of $1.3 billion with a lump sum payout of around $806 million. This is by far the largest single top prize ever offered by a lottery drawing in human history.
Given the number of tickets sold, lottery officials were surprised nobody hit the winning combination. Multi-State Lottery Association officials estimated that 75% of all possible combinations were sold in the run-up to Saturday's drawing. Well, consider that a lucky break if you failed to buy Powerball tickets on Saturday. Even though the odds are stacked against us all (consider how many people bought tickets and we still didn't get a winner), the opportunity to win almost a billion dollars doesn't come around all that often.
Update 1: When I originally published this post a couple days ago, the Powerball jackpot was sitting at a then-record breaking $700 million. It has since soared to $900 million and it's hard telling what the final number will be by the time the drawing concludes tonight. The latest estimated "cash now" value of the jackpot now sits at $558 million.
Even after taxes, winning this one would put you halfway to being a billionaire. Nowhere in the world has a single jackpot ever grown to this size. However, given the number of tickets being sold around the country, there is a distinct possibility that this prize will be spit among multiple winners. Not that it really matters. Whoever hits all six winning numbers tonight is going to have a very good weekend.
Anyways, back to the main question. Yes, you can buy Powerball tickets online. The online option isn't necessary for our readers in the United States (you can just buy them at the nearest gas station), but it will come in very handy for everyone else who wants to take a chance at winning the biggest jackpot ever. There are no rules or regulations anywhere that state you must be a US citizen to claim a prize. All you need is a ticket with the winning numbers.
One last tidbit: if nobody wins tonight's drawing, next Wednesday's drawing is estimated to be worth $1.3 billion.
—End Update—
Spain's annual El Gordo de Navidad (Christmas lottery) routinely exceeds €2 billion in total prizes, but that one is designed to pay out many winners with the top prize for any one ticket being €4 million. The United States' Powerball jackpot still reigns supreme as the lottery with the single largest prize that could conceivably be won by a single winner. If only one person matches all six numbers, the total cash value of the prize (if you choose to be paid in one lump sum) after federal taxes is estimated to be worth about $430 million.
In summary, Saturday's Powerball drawing is expected to pay out the largest single lottery prize in the history of the world. The only problem is that physical tickets are only sold inside the United States. Does that mean people from other parts of the world are relegated to the sidelines for this one?
Of course not.
Where to Buy Powerball Tickets Online
Thanks to the internet, people can now buy and sell lottery tickets across international borders for every major lottery in the world. Most lottery associations do not endorse online ticket sales, but that hasn't stopped entrepreneurial-minded people from employing agents in countries around the world whose job it is to go and buy tickets for people who don't have access to certain lotteries back home.
For example, these Powerball sites have people stationed in the US who go out and buy tickets to your specifications. You choose the number of tickets you want, pick your numbers or let the computer pick random numbers for you. Then, someone based in the United States visits a retailer and buys the number and type of tickets you want.
If you win a smaller prize, the lottery website will claim the ticket on your behalf and then credit your account with the money. You can then initiate an electronic withdrawal to have the money sent straight to your bank account.
If you win a large prize (or even THE prize), your lottery site will contact you and arrange the payment of your cash. Very large prizes may require you to book a trip to the US, but it is well worth it. As I like to say, there are worse problems in the world than having to catch a plane to the United States to claim a $430 million prize.
Isn't the lottery a bad bet?
Mathematically speaking, playing the lottery is usually a losing proposition. However, I think most people by now are well aware that the odds are stacked against them. Sometimes its fun to play anyways out of sheer entertainment value alone. Plus, the cost of losing is minimal compared to the almost unlimited upside.
The interesting thing about this particular Powerball drawing is that the prize has now exceeded the odds of winning. Working out the math by calculating the total number of possible combinations reveals that the odds of having the one winning combination are 1 in 292.2 million. Each ticket costs $2 and that means the lottery would need to be worth about $584 million to make it a "positive expectation" transaction.
If we left it at that, Saturday's drawing would be a good buy based on the odds alone. The problem is that we also have to account for taxes and the possibility of other people also hitting the winning number. Taxes drop this prize down to $430 million and enough tickets have been sold that multiple winners is now a realistic probability. Thus, the $700 million Powerball drawing is still a losing proposition over the long run. But, that won't stop me from taking a couple shot at this week's drawing. This one is just too big to pass up on.
What should I do if I win?
First of all, try not to have a heart attack. Seriously, you need to keep your wits about you because your life has just taken a sudden and dramatic turn. Keep your mouth shut, sign your ticket and verify that you do indeed hold the winning numbers. Then, keep your ticket in a very secure place and contact either the multi-state lottery association (if you bought a ticket in the US) or contact your lottery website (if you bought a ticket online). You're going to need to figure out all the logistics of actually claiming your prize and receiving your money.
The next important thing you need to do is hire a qualified financial advisor – and I'm not talking about the first "advisor" who cold calls you or knocks on your door. Do some research and find the best advisor you can find – preferably someone who focuses on high net worth individuals.
Getting a financial advisor on board will go a long way in helping you figure out everything you need to do. A good advisor will also be able to recommend other specialists for estate planning, taxes and legal issues.
Today.com has a nice column here that is full of advice for whoever does win the Powerball jackpot. One piece of advice that stood out in particular was to use your financial advisor as a buffer between you and your friends and family. If you make it clear to everyone who asks that you make no decisions without first consulting your advisor, you can shift the blame to him or her when people come asking for handouts. Your advisor will be more than happy to be "the bad guy."
And on a final note, one funny guy surprised a local news station with his plan if he wins: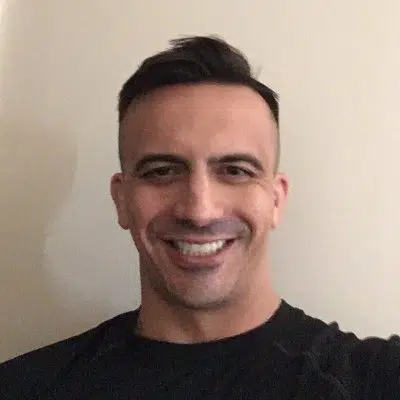 Wes Burns has more than a decade's worth of experience as a writer, researcher, and analyst in the legal online betting industry and is co-founder of OnlineBettingSites.com. Wes approaches his work from the viewpoint of players.