EGBA Asks European Parliament for Better Protection Measures

The European Gaming and Betting Association (EGBA) is taking proactive steps to secure greater consumer protection for online gambling consumers.
The industry trade group issued a call for the new European Parliament and Commission to create common rules pertaining to iGaming regulations. The group believes a common rulebook will go a long way in protecting players.
European member states have just completed the ninth parliamentary elections for the European Parliament. Amidst results that show a surge of anti-EU and nationalist parties, EGBA is looking past the political nature of the elections and seeks to establish unity – at least when it comes to online gambling.
The trade group said that because each EU member state has its own rules regarding online betting, the safety of players is sometimes jeopardized.
As European policy stands now, all gambling-related disputes are forwarded by the Court of Justice of the European Union to be handled independently by national courts.
20% of the European Gambling Market
Present numbers show that online gambling makes up over 20% of Europe's overall gambling market, and this number is only set to increase with the growth of mobile technology. EGBA says that now, more than ever, it is imperative to have equal protections in place across the entire continent.
EGBA General Manager Maarten Haijer questioned the reason why, in 2019, online gamblers living in one member country should be less protected than those living in another.
"That's why EGBA is calling for common EU rules and better regulatory cooperation to ensure a more consistent and better standard of protection for all Europe's online gamblers," said Haijer.
EGBA Suggests Common Rule Book
EGBA believes the best solution is the creation of a common rule book of online gambling regulations. The idea was advanced in March 2019, with the proposal repeated last week ahead of the European elections.
According to the group, most of the current regulations governing online gambling in Europe exist at a national level. More attention needs to be focused on cross-border activity, it suggested.
"The challenges are obvious: the internet has no national borders, which means Europeans can easily play on gambling websites based in countries other than where they live," said Haijer. "This means Europeans are subject to very different sets of consumer protection standards when they play online, leaving some players much better protected than others."
EGBA believes that a common rule book will establish strong and consistent safeguards needed to protect the continent's citizens. Vulnerable groups such as minors and problem gamblers especially require extra protection. Heijers suggests that one set of rules will benefit companies that operate in the EU since a single set of rules will be clear and lessen the costs and risks of having to follow 28 different – and conflicting – sets of rules.
EGBA laments "major failings" to keep European gamblers safe online, including a lack of basic safeguards.
Among the suggestions made by EGBA was to create a European-wide self-exclusion database and measures to protect gamblers against threats from outside the European Union. It also demands reinforced transparency.
EGBA wrote in its report:
"The legal regulation of online gambling and their practical interpretations continue to substantially diverge between member states exposing online players to varied levels of protection."
2014 EC Gambling Recommendation
In 2014, the European Commission issued Recommendation 2014/478/EU. The recommendation called for a higher level of protection in European Member states when it comes to gambling. Measures suggested included identification requirements, social responsibility and the prevention of underage gambling.
Based on the recommendation, EGBA commissioned a study from the City University London entitled Consumer Protection in EU Online Gambling Regulations (PDF). The results were published in December last year.
Among the highlights of the study:
Players are exposed to different levels of protection across Europe.
Denmark is the only country in the EU that introduced all the EC measures.
The Netherlands continues to ban all forms of online gambling.
Slovenia and Ireland have no regulations that govern online gambling.
17 countries allow gamblers to open temporary accounts while the verification process is still in place.
Seven countries (Slovakia, Portugal, Lithuania, Latvia, Hungary, Finland and Estonia) do not allow players to open accounts while their accounts are being verified.
All member states have an age restriction in place.
Italy has the strictest policy relating to gambling messages on TV ads – it bans all gambling ads outright. Latvia allows ads in gambling venues only.
Only 14 states have established national exclusion registers.
No state automatically refers self-excluded gamblers to a health group or treatment center.
All in all, the Recommendation's primary objectives were not met.
"The Commission should reinstate the regulatory cooperation between Member States in online gambling, to allow structured dialogue and help improve cross-border cooperation and the protection of consumers," said Haijer. "It is time for the Commission to act."
About EGBA
The European Gaming and Betting Association is considered the main group that represents leading privately owned European-based online betting and gaming operators. Members of the Brussels-headquartered EGBA are licensed in the European Union.
EGBA aims to create a safe and reliable European online environment for gamblers. It calls for regulation that provides consumer protection, taking into account consumer demand and digital economy. Its objective is to ensure that a regulated industry is still attractive enough so that players will choose it over unregulated sites.
Created in 2007, EGBA represents three trade associations and 7 member companies.
The member companies include:
Bet365
Betclic and Expekt
Betsson Group (more than 20 brands including NordicBet)
GVC Holdings PLC (brands include: bwin, Coral, Eurobet, Ladbrokes, Sportingbet, Foxy Bingo, Gala and PartyCasino)
Kindred Group
MRG (owner of Mr. Green Casino)
ZEAL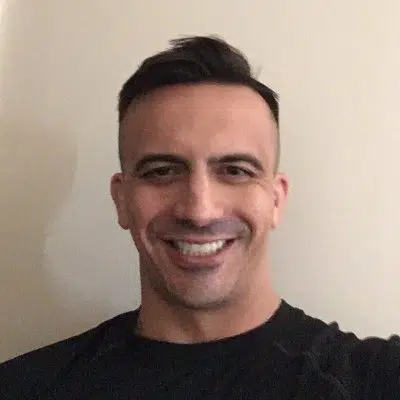 Wes Burns has more than a decade's worth of experience as a writer, researcher, and analyst in the legal online betting industry and is co-founder of OnlineBettingSites.com. Wes approaches his work from the viewpoint of players.