Gennady Golovkin vs. Saul Alvarez Betting Preview and Predictions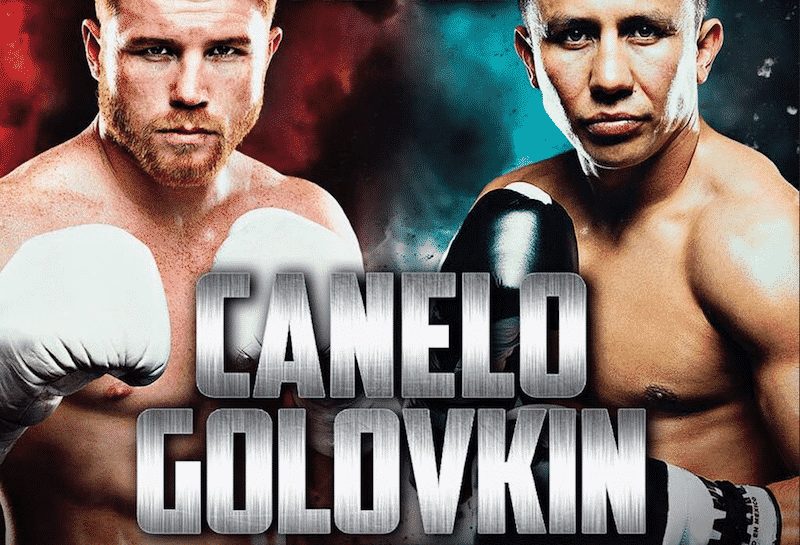 Gennady Golovkin and Saul Alvarez will meet in Las Vegas this weekend to put on what will be the true boxing match of the year. Triple G will be putting his undefeated record and four middleweight belts on the line Saturday evening as he faces the hard-hitting Mexican best known as Canelo.
In addition to being two of the best active boxers in the world, both men are known for their power and heart. This should be one the most exciting boxing bouts we've seen in quite some time.
---
Best Betting Sites for GGG vs. Canelo
---
Triple G enters this fight with a perfect 37-0 record made even more impressive by a knockout rate approaching 90%. More often than not, Golovkin opponents fail to last the distance. Triple G is a knockout artist of the first order and will be putting that impressive resume up against his most dangerous opponent to date.
Saul Alvarez, whose nickname Canelo is Spanish for cinnamon owing to his red hair, enters with an impressive record of his own at 49-1-1 with 34 knockouts. The only blemishes on an otherwise spotless record are a draw way back in 2006 and a decision loss to Floyd Mayweather in 2013. Since then, Canelo has won seven straight fights with four KOs.
In a fairer world, this would be the fight we had spent the last two months discussing with great anticipation. That other fight stole the headlines due to the name recognition of both participants and the novelty factor of pitting one of the best MMA fighters against one of the best boxers in a boxing ring.
Now that the other fight has come and gone, we can now turn our full attention to Gennady "GGG" Golovkin vs. Saul "Canelo" Alvarez. This is the real boxing super fight of the year and even if you got your boxing fill last month with Mayweather vs. McGregor, this one is most certainly worth a watch. This is the super fight between two of the best in the world in a way that Mayweather vs. McGregor never could have been.
It all goes down on Saturday, 16 September at 8 PM ET at the T-Mobile Arena in Las Vegas.
GGG vs. Canelo Betting Odds
The oddsmakers favour Gennady Golovkin, but only by just a bit. This makes for one of the rare times in which you can bet on Canelo to win and actually get underdog odds.
This being a close fight makes alternative markets attractive as well. Online bookmakers are treating this like the boxing super fight it is and have published odds on all manner of outcomes.
Fight Preview and Predictions
Gennady Gennadyevich Golovkin (37-0, 33 KOs) is something of an enigma whose punching power has been hyped up to nearly mythical status by now due to 33 of the man's 37 victories coming by way of knockout. Triple G has a well-deserved reputation as one of the hardest hitters in professional boxing.
His fearsome reputation in the ring lies in direct contradiction to his friendly-looking face and calm demeanor everywhere else. Being from Kazakhstan adds to the sense of mystery, as it tends to do for athletes from Eastern Europe. There's just something about those old post-Soviet countries that produces some of the most formidable, inscrutable athletes.
Opposite him will be Saul Alvarez (49-1-1, 34 KOs), a Mexican boxer in both senses of the phrase. Canelo hails from Guadalajara and employs a style that is not only effective, but also super entertaining. He'll take one to give one, always aims for the kill and is also known for having heavy hands.
Canelo has a lower KO rate at 67% (versus 89% for GGG) and an imperfect record, but he also has more experience at the professional level. Unsurprisingly, the GGG vs. Canelo betting odds are close and predictions are difficult to make with any confidence. Both men are hard hitters, full of heart and put on exciting fights. Both are also extremely skilled. This match has all the makings of a great fight – the type we remember fondly for years to come.
Saul Alvarez has the age advantage at 27 versus Gennady Golovkin at 35 years old. Both men are fairly equal in size with Alvarez listed at 5'9" with a 70.5" reach compared to Golovkin listed at 5'10 ½" with a 70" reach. Both have been fighting right in the range of 159 to 160 pounds over their last five fights.
Both have also fared well against undefeated opponents. Canelo is 7-1 with 5 KOs against undefeated opponents (his lone loss there was to Mayweather) while Triple G is 3-0 with 3 KOs against undefeated opponents.
Both are powerful and offensive fighters, but they do diverge a bit in style. Whereas Triple G relentlessly stalks his opponents and wears them down with brutal, unyielding punching power, Canelo is happy to bait his opponents in so he can counter with his own vicious counterattacks. Watching how each man deals with the other will be a real treat for the fans.
The Time Triple G and Canelo Sparred
Some of you may be surprised to learn that Canelo and Triple G have actually boxed one another before – in a training environment and years before either fighter would become the superstar he is today. Back in 2011, a RingTV.com reporter drove up to Big Bear Lake in California to witness a sparring session between the two men.
Keep in mind, this was six years ago when Canelo was just 20 years old and facing a 28-year old GGG. Golovkin got the better of Canelo in that sparring session and made quite an impression on the reporter at the time. However, the reporter has since updated his original piece with some serious caveats warning the reader not to draw any conclusions from that one sparring session.
I don't think we can take too much from a six-year old sparring session. Not only have both fighters matured and changed since then, but it was also a sparring session and not a real fight. The goal in sparring is to learn and improve, to try new things, to learn where you're weak and to prepare for other, more immediate goals. An actual fight is a different beast.
At best, that long-ago sparring session is an interesting footnote. But it's relevant to the topic at hand and is therefore worth a mention. Take from it what you will.
Predictions Contrary to the Betting Odds
Something interesting you'll notice if you look up predictions from other fighters is how many boxers are predicting Canelo to win. This flies against the current betting odds which list Canelo as a small underdog.
Anthony Joshua, Floyd Mayweather, Tommy Hearns, Bernard Hopkins, Amir Khan and Johnny Nelson are leaning towards Saul Alvarez to various degrees according to the Telegraph. Sugar Ray Leonard was the lone dissenter who gave the edge to GGG, but even he hedged his bets by comparing the outcome to flipping a coin.
Things are a little closer according to the analysts at ESPN. Nine of them are leaning towards Canelo getting the win while five are predicting a Triple G win on Saturday night.
Computer Model Predicts Most Likely Outcomes
If you want to bet on GGG vs Canelo but aren't loving the near-even money odds, you can go with something more specific to ripen the potential payout. Predicting who will win is tough enough; picking the winner and method of victory is even more difficult.
However, CBS Sports points to an interesting computer model that has demonstrated uncanny prediction abilities when it comes to previous fights. This model, which has correctly predicted not only many past winners but also margins of victory, offers several predictions for Saturday that you just might find useful.
This computer model has predicted every one of Floyd Mayweather's fights and gotten the margin of victory correct almost every single time. It also predicted the shock upset of Tyson Fury over Wladimir Klitschko in 2015.
Now, the model says that if Triple G wins, it will most likely be via KO in the 2nd, 6th, 7th or 8th round. The model also says that if Canelo wins, it will most likely be via decision. Nothing is guaranteed when you bet on boxing, but it's nice to see what others are thinking and predicting.
Triple G Highlights
Canelo Highlights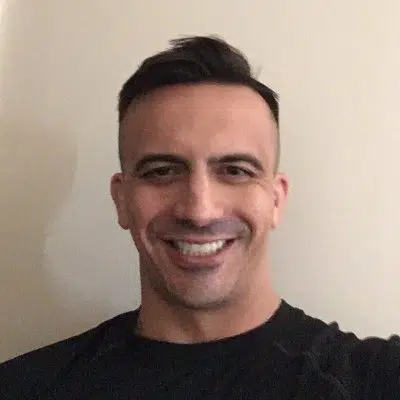 Wes Burns has more than a decade's worth of experience as a writer, researcher, and analyst in the legal online betting industry and is co-founder of OnlineBettingSites.com. Wes approaches his work from the viewpoint of players.