Internet Gambling Gangsters Grabbed in Malta

Breaking news this morning revealed that Italian police have seized more than $2.5 billion worth of assets in an international gambling sting involving live betting shops and a number of online gambling sites. Dozens of arrest warrants were issued and a handful of Italian nationals living in Malta were picked up by local police upon an extradition request issued by Italy.
Italian police say those arrested were members of Italy's 'Ndrangheta organized crime group. The 'Ndrangheta is believed to be the most powerful organized crime syndicate in the world with annual revenues in the range of €53 billion.
82 online gambling sites were included among the seized assets. Some of these were headquartered in Malta, which is a popular regulatory jurisdiction for international betting sites. Some of these gambling websites are still online as of this writing, but the Malta Gaming Authority has already revoked the licenses of all betting sites believed to be run by the criminal group.
I have been unable to find a complete list of betting websites connected to today's enforcement actions, but was able to find a number of companies and betting sites after doing a little digging. The Times of Malta named six companies in particular as involved in illegal activities:
Uniq Group Ltd
Uniq Shopping Ltd
Tebaral Holding Ltd
Tebaral Trading Ltd
Betsolution4U Ltd
Fast Run Ltd
According to another source, one company in Austria, two in Romania, two in Spain and 45 in Italy were also raided by law enforcement authorities this morning.
The license issued by the Malta Gaming Authority shows that the BetSolution4U group operates at least 14 betting sites licensed in the country. Below is a list of domains associated with today's news.
Cloverbet.com
Bobetting.com
Betspicy.com
B2875.com
Betpassion.com
ScommessaReale.com
Betsolution4u.com
Betuniq.eu
Onebetsport.com
Assocourisport.com
Aleabet.com
75sport.com
lpsport365.com
playwin888.com
emeraldbet.com
Platinobet.com
A Black Eye for the Malta Gaming Authority
The Malta Gaming Authority is one of the biggest regulators in Europe and the largest whitelisted betting regulator on the UK Gaming Commission's whitelist. The Remote Gaming Sector of the Malta Gaming Authority is supposed to run background checks on all interested parties who apply for licenses and specifically monitor licensees for signs of money laundering.
Given the size of this criminal outfit and the amount of money involved, it reflects poorly on Malta that Italian police had to crack down on betting companies ran by Italians in Malta. To its credit, the MGA did comply with Italian arrest warrants and immediately revoked the licenses of all betting sites implicated in the crackdown.
This is not the first black eye suffered by the MGA. Malta earned the Casino Meister "Sitting on One's Hands Award" for four years running between 2008 and 2011. They also won the "Biggest Disappointment" award in 2008. Although many reputable gambling sites are licensed in Malta thanks to its low tax rate, the regulatory agency itself continues to disappoint. Such is life in online betting.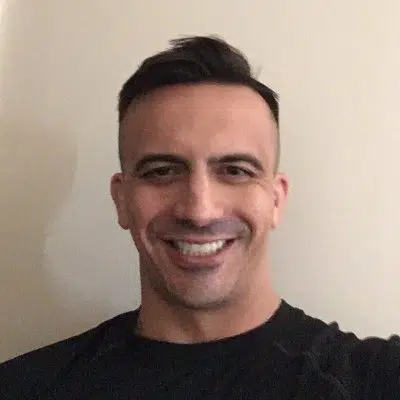 Wes Burns has more than a decade's worth of experience as a writer, researcher, and analyst in the legal online betting industry and is co-founder of OnlineBettingSites.com. Wes approaches his work from the viewpoint of players.