Mayweather vs. McGregor Betting Odds
The fight we've been hearing so much about lately is going to happen after all. Floyd Mayweather and Conor McGregor are going to have themselves a boxing match. Mayweather put months of speculation to rest on Wednesday afternoon when he published a notice on his Instagram account and then Showtime Boxing cemented the news with its own confirmation on Twitter.
The fight is on.
Floyd Mayweather vs. Conor McGregor will happen on Saturday, 26 August in Las Vegas and Showtime Boxing will have pay-per-view broadcasting rights.
One of the world's best MMA fighters and one of the world's best ever boxers will collide in a 12-round fight at 154 pounds with standard issue 10-oz gloves. Just 10 weeks from now, we'll get to watch two superstars from different fighting worlds square up under the bright lights of T-Mobile Arena.
---
Where to Bet on Mayweather vs. McGregor Online
---
As to be expected, the internet erupted when the news broke. Reactions online ranged from espousing this as the best fight ever to the worst freak-show-money-grab in boxing history. Celebrities, boxers, UFC fighters and fans around the world have already weighed in with their thoughts and predictions. In short, it was another Wednesday night on social media in 2017.
Whatever your opinion of the fight, one thing we can fairly safely bet on is that we will be gifted with epic levels of trash talk over the next ten weeks. Conor McGregor didn't waste a minute in slinging his first verbal shot at Mayweather. In his own confirmation of the fight on Twitter, McGregor tweeted "the fight is on" accompanied with a picture of Floyd Mayweather, Senior in place of Floyd Mayweather, Junior:
Floyd kept it more reserved with his announcement on Instagram:
This may not be the fight boxing purists have been waiting for all their lives, but plenty of people are still going to watch. Whether it's the mistaken belief that Conor McGregor has a chance or simply to hate-watch yet another Mayweather fight, people will be buying this fight all day long even if they don't admit to doing so on social media.
The Mayweather vs. McGregor boxing match could very well end up being the highest-selling fight of all time. Sure, it's bound to irritate some fans from both sports, but it has broad appeal and huge selling potential beyond a pure boxing or pure MMA pay-per-view.
Floyd Mayweather vs. Conor McGregor Odds
Boxing betting sites published the odds on this match within minutes of the official announcements from both fighters. In all likelihood, the oddsmakers had been anticipating this fight for months and wanted to be ready to go as soon as the fight was confirmed.
As expected, Floyd Mayweather opened as a heavy favorite with Conor McGregor as a large underdog. The odds for McGregor have already shortened somewhat since the lines have been posted, but the prices still show a mismatched fight.
Other markets for the fight have been posted as well. In addition to betting on the winner, you can bet on a variety of other outcomes such as the total rounds, round of victory and method of victory.
Mayweather-McGregor Boxing Prediction
Floyd Mayweather and Conor McGregor are both legendary fighters with exceptional work ethic and utterly dominant records in their respective sports. Conor McGregor has a big advantage in age as he'll be coming in aged 29 on fight night while Floyd Mayweather will be 40. McGregor also has minor advantages in reach and overall size.
Floyd Mayweather has every other advantage possible in this fight. He has an entire career of high-level boxing experience and he will be taking this fight in the sport he knows best: boxing. Mayweather has a better pressure-tested record, better defense, better offensive boxing, and the most experience fighting in 12-round fights under boxing rules.
For Mayweather to beat McGregor, all he needs to do is continue doing what he's best at: hitting the other guy without getting hit. This is where you would typically say "easier said than done" if you were talking about anyone else, but this is literally what Floyd Mayweather has done throughout his entire career. That's what he does best.
For McGregor to win, he needs to surprise Mayweather with either a brilliant strategy or that one-in-a-million punch that happens to land just right. McGregor has shown in his MMA fights the ability to throw precise, KO-producing punches. We need to be honest with ourselves, however. This is indeed the right time to say "easier said than done."
So who wins the fight?
Mayweather wins this fight 100 out of 100 times if it is truly a straight-up, honest boxing match. Unless the contract has some sort of huge handicap for Mayweather – such as, I don't know, Mayweather having one hand tied behind his back, there is no way on this planet that Conor McGregor wins this fight.
So, here's the short version: Floyd Mayweather is going to win and Conor McGregor is going to lose.
Remember, this is the guy who got outboxed by Nate Diaz in an MMA fight not that long ago. Nate Diaz is a great boxer by MMA standards, but he is nowhere even in the realm of Mayweather.
Nate Diaz completely outclassed Conor McGregor with crisp, effective boxing in their first fight. McGregor learned from some of his mistakes and came back to a majority decision win in the rematch, but even that was a close fight and leg kicks played a bigger part of the game. Whatever – the second match is meaningless in this context. What we're looking at is the boxing game.
Being outboxed by Nate Diaz roughly a year-and-a-half before fighting the best professional boxer alive is a recipe for disaster. Diaz is a great boxer by MMA standards, but we're talking about world class, maybe even best-of-all-time boxing here when we discuss Floyd Mayweather.
Over a 20-year career spanning 49 professional fights, none of the best boxers in the world managed to put a dent in Mayweather's perfect record. This is a record that includes a who's who of boxing legends. Manny Pacquiao, Marcos Maidana, Canelo, Miguel Cotto, Shane Mosely, Ricky Hatton, Oscar De La Hoya, Arturo Gatti all tried and came up short. Orthodox, southpaw, tall and short, they all fell.
The odds that Conor McGregor, a guy with a professional boxing record of 0-0, can come in and defeat the best boxer alive are practically zero barring some kind of act of God such as Mayweather slipping on a sweat spot and KOing himself in the first round before he decides to take McGregor's head.
Furthermore, I believe Mayweather will take this fight just as seriously as any other. Mayweather has always been protective of his record and will now be looking to turn 49-0 to 50-0 and surpass the record of boxing legend Rocky Marciano. With more than $700 million in career earnings and 49-straight wins, no amount of money will tempt Mayweather to take any chances and let this be a close fight just to line up a rematch.
I don't mean to disparage Conor McGregor here. He's one of the few great MMA fighters of our time, but these are two completely different sports with different rules and different levels of competition requiring different skillsets and different training methods.
If the world's best boxers couldn't stop Mayweather, a boxing novice with no record is not going to step into a 12-round fight with Floyd Mayweather himself and walk out of that ring on his own two feet unless Mayweather chooses to let that happen.
The skill disparity will be massive on fight night even if it has been 23 months since Mayweather's last fight and even if McGregor has been training nothing but boxing since his last MMA fight in November of 2016. This is like taking Clayton Kershaw out of the MLB and sticking him into an NFL game opposite Tom Brady and expecting him to make it a competitive performance because "both can throw."
Here, you can see Conor McGregor sparring partner Chris van Heerden provide a little dose of reality:
And below is a quick little clip of footage showing that McGregor is indeed touchable. Granted, this is selective footage but the point the video is making is that if Chris van Heerden can touch McGregor, Floyd Mayweather certainly can.
You can also see an extended cut of one of their sparring sessions below. Keep in mind this footage is also edited by the McGregor team, but it too shows McGregor can get in his shots. I don't think this means much when we consider the step up in competition is going to be massive, but take it as you will:
More here:
But what about the age difference?
Doesn't matter. Floyd Mayweather has a lifetime of boxing experience and has kept in shape since his last fight. His masterful defensive style has kept him from accumulating damage like so many other boxing greats and he has aged well due that.
If Mayweather were fighting a top boxer with a serious age advantage, you could make a case for the age factor. You never know for sure when a boxer's age will finally catch up to him until said catching up actually happens in the ring.
Every advantage in this fight goes to Mayweather. Besides the skill disparity, they'll be fighting on Mayweather territory in Las Vegas in the format that Mayweather has trained for all his life. This will be a new experience for McGregor. It will be another day at the office for Mayweather.
Other Options for Betting on Mayweather vs. McGregor Online
The only question in the outcome of this fight is how long it will take before Floyd Mayweather decides he's bored and it's time to end the fight. Here is where you could actually get into some interesting analysis, trying to divine the psychology behind Mayweather and his motivations.
Is Mayweather setting up Conor McGregor for the ultimate embarrassment as the final feather in his 50-0 boxing cap? Or will Mayweather draw it out for entertainment value in order to set up a second fight? I don't see the latter scenario as very likely, personally.
The odds on this fight are not too attractive for either fighter. Mayweather is priced as a huge favorite and you'll be asked to risk quite a bit for a small return. ComeOn is asking 2/13 on Mayweather and that's actually not too bad. However, one of the maxims of sports betting is to never treat any bet as a lock and to always stay within your bankroll. Put a reasonable bet on Mayweather if you want to, but don't go overboard.
Boxing bookmakers do have other options for betting on Mayweather vs. McGregor online that may ultimately provide more value. If you believe Mayweather will win but don't want to risk all that money for a paltry return, you can look to more specific markets such as the method of Mayweather's victory, groups of rounds in which the fight will end, a specific round in which the fight will end and even whether or not the fight will go the distance.
These alternative options are all attractive in their own ways. Picking the right round will be more difficult, but there is some value to be had there. Likewise, the over/under on total rounds is set at 9.5 with both sides of that bet close to even money.
A report from the Independent stated that a surprising amount of money has come in on Conor McGregor since online bookmakers published the odds. This shows the public is trending towards the underdog. If you want to bet on McGregor, you should get your money in early before the odds shift even further and continue to shorten the odds on a McGregor victory.
Final Week: News Updates and Fight Breakdowns
Fight night is now just three days away and we're starting to get to the end of the line as far as news updates. Each fighter is making his final preparations, most likely tempering down on his training routine, and is unlikely to make any major changes at this late stage.
Now, we'll compile some of the most important news updates over the past week or two and link off to relevant resources. Almost all the information we're going to get is already out there. Now it is time to make your final decision, choose your bets, and watch one of the biggest boxing matches of all time.
Mayweather and McGregor Will Fight in 8 oz. Gloves
One of the pieces of the news that is likely to have the biggest impact on the fight itself is the Nevada State Athletic Commission's decision to approve 8 oz. gloves for the fight. Floyd Mayweather and Conor McGregor were originally slated to don 10 oz. gloves as per NSAC rules.
McGregor had indicated at one point that he would beat Floyd Mayweather even faster with smaller gloves, and Mayweather later turned around and offered Conor McGregor the option to fight with smaller gloves. McGregor pounced on the offer and both camps petitioned the NSAC to grant them an exemption.
The NSAC held a vote last Wednesday and unanimously approved the request. In a break from longstanding tradition for this weight class, the Mayweather vs. McGregor fight will happen in 8 oz. gloves. You can read more about this story and its implications for the fight here.
Did Conor McGregor Knock Down a Former World Champ During Sparring?
One of the chief criticisms of Conor McGregor heading into this fight is his complete lack of professional boxing experience. Many have made the case that Conor McGregor may be a skilled MMA fighter, but his skills in the Octagon will not carry over very well in the boxing ring, and especially not against the best boxer of our time.
That debate took an unexpected turn this month when Conor McGregor brought in former two-time boxing world champion Paulie Malignaggi to help him prepare for Floyd Mayweather. Malignaggi is now retired, but his last boxing match was just this year back in March.
Anyone who thought Conor McGregor would struggle against even a halfway competent boxer may have been surprised to see Malignaggi emerge from training several days later with marks on his face and saying McGregor was doing very well. Malignaggi said he controlled their latest sparring session for the first 10 rounds but then admitted that Conor got the best of him in rounds 11 and 12.
Later, the McGregor team released photos on social media showing Malignaggi on the ground with McGregor standing over him. The McGregor team claimed Conor had knocked down Paulie Malignaggi during sparring and implied that Conor was a much tougher sparring partner than Malignaggi had bargained for.
To make a long story short, the two fighters argued back and forth over who actually did the best and whether or not it was really a knockdown until Dana White stepped in and published a couple of short video clips from their sparring sessions showing McGregor landing clean shots and Malignaggi and getting what looked like a part knockdown / part push down.
There's still debate as to whether these short video clips are useful. After all, they were clearly chosen to show McGregor in a positive light. Thirty seconds out of a full 12-round sparring session means nothing in the grand scheme of things.
However….
Selectively edited nonsense or not, the fact that they were even able to get any footage of McGregor looking this good against a former world champ is noteworthy. Many people (myself included) doubted McGregor could transition from MMA to boxing in such a short turnaround and have a competitive outing against even a mid-level pro. If McGregor did actually rough up Malignaggi, that says a lot.
Here's the video clip in question. You can decide for yourself.
Interesting and Detailed Fight Previews
One of the nice things about having such a high-profile fight to look forward to and bet on is there is no shortage of interesting and detailed fight previews and analyses. Three different people, in particular, have provided a bevy of interesting thoughts on the upcoming fight between Conor McGregor and Floyd Mayweather.
First, we have this detailed video analysis from TheWeasle on YouTube. Don't mind the name – he's got a nice breakdown right here:
Jack Slack has also always provided us with interesting and extremely technical fight previews. His content is always worth a read. You can find his breakdown of the fight here. This article discusses the strengths of each fighter, fleshes out ways in which each makes full use of his strengths, and more along with detailed videos showing what he's talking about.
And finally, this series of articles discuss Floyd Mayweather's fight game in great detail. Part 1 details Mayweather's offensive game, part 2 discusses his ring management, part 3 discusses his infighting game and part 4 discusses the strategies some of Floyd's opponents have used in the past to get through his masterful defense. This one is worth a read for ideas on how Conor McGregor may be able to find some success against Floyd Mayweather.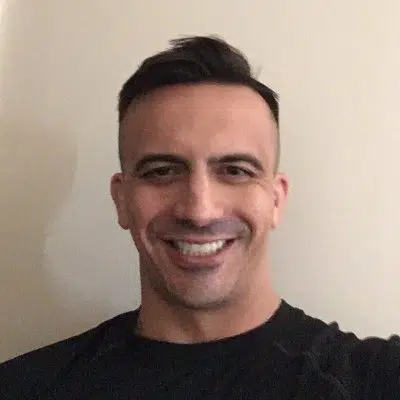 Wes Burns has more than a decade's worth of experience as a writer, researcher, and analyst in the legal online betting industry and is co-founder of OnlineBettingSites.com. Wes approaches his work from the viewpoint of players.