New Portugal Online Betting Laws in Effect
After much anticipation, Portugal's new online betting laws are now in effect. President Aníbal Cavaco Silva signed a bill into law that allows online gaming operators to apply for licenses and offer their services to residents of Portugal beginning immediately. Long time government-backed monopoly and regulator Santa Casa de Misericordia de Lisboa (SCML) will oversee online gaming and issue licenses.
Portugal has long resisted any expansion of gaming laws, with SCML especially hesitant to give up its monopoly over the limited forms of online betting that are already legal. However, pressure to raise funds in light of Portugal's recent economic woes have prompted lawmakers to look into new revenue sources. Online gaming is always a tempting target as it offers lawmakers an easy out: raise money without raising taxes.
Government spokespeople expressed hopes of raising up to €25 million with the new licensing system. Licenses will be granted on a 3-year basis to operators that can show reliability and financial stability. Applicants may apply for licenses to offer online sports betting, casino gambling, poker, bingo and horse racing betting.
There's Just One Problem
It looks as though policy makers got just a little greedy with an onerous tax schedule that is already reportedly scaring away big name operators. The new tax system will take 15% of gross gaming revenue for companies with an annual income of €5 million or less. The rate increases by 3% for every additional €1 million in income, up to a maximum rate of 30%. Note that this is gross gaming revenue and not net profit.
Sports betting operators will pay anywhere from 8 to 16% taxes on total turnover. Note again that this is on total turnover and not just taxes on net profits. Even worse, Portugal's monopoly provider of sports betting in the real world will continue paying half as much in taxes as any online betting site.
To further pile it on, the new regulations will directly impact online poker players as well. According to the PokerNewsReport.com, poker sites will no longer be able to host freeroll tournaments with real prizes, players will be banned from using poker tracking software, tournaments must have at least six seats (no heads up SNGs) and late registrations and rebuys will be limited to the first three levels.
So far, PokerStars, Full Tilt, William Hill, 24hBet.com, 888 and PKR have already announced that they'll be leaving the Portuguese market. bwin.party never had much of a presence in Portugal in the first place, but indicated that they have no plans to apply for a license.
There's a good chance PokerStars does eventually opt for licensing based on the fact that Amaya (parent company of PokerStars and Full Tilt) seems to get licensed anywhere it can. Other big name operators are less likely to follow suit based on the news we've been seeing over the past week.
What we have here is another case of the government wanting to have it both ways. Portugal wants to raise money by opening the market to online gaming, but at the same time it wants to protect its monopoly and squeeze as much money out of operators as possible. Portuguese lawmakers are saying all the right things, but their actions speak otherwise.
None of this is particularly surprising given what we've seen in the past in other countries. Any time a government begins speaking of legalization, it can go one of two ways. Sometimes we're lucky enough to get a UK outcome and in others, we end up with what we're seeing in Portugal right now.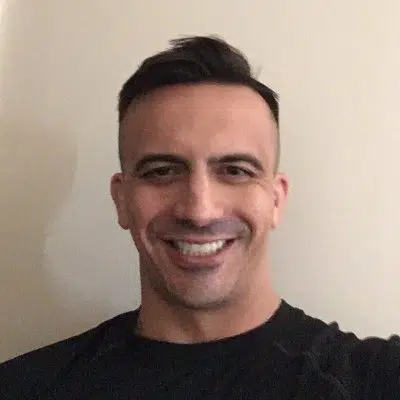 Wes Burns has more than a decade's worth of experience as a writer, researcher, and analyst in the legal online betting industry and is co-founder of OnlineBettingSites.com. Wes approaches his work from the viewpoint of players.