NFL Postseason Divisional Round Betting Lines and Preview
The Kansas City Chiefs, Pittsburgh Steelers, Seattle Seahawks and Green Bay Packers all survived the Wild Card challenge last weekend and now hit the road to play the top-seeded postseason teams. Waiting for them in home stadiums across the nation will be a tough lineup that includes the New England Patriots, Arizona Cardinals, Carolina Panthers and Denver Broncos.
At this point in the season, nobody has an easy schedule moving forward. Every remaining team is backed by a stout defense, dangerous offense and capable special teams. This provides the backdrop as the 2015/16 season advances to the very end. Four teams will go home heartbroken this weekend. Four more will advance to the Conference Championships.
---
Best NFL Betting Sites
Rank
Betting Site
Bonus
Rating
Visit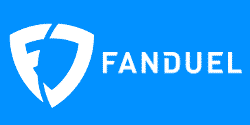 ---
Our job as spectators and punters is two-fold. First, we need to analyze each matchup and attempt to identify every edge, every possibility and every possible outcome. After that, we'll need to compare the betting lines for every game to determine which prices make the most sense based on the information we have collected to this point.
NFL Postseason Betting Odds and Schedule
The main NFL bookmakers have now released the lines for the 2016 Divisional Round and so far, it's about what we expected. All four Wild Card teams will be hitting the road as underdogs to teams that are not only playing at home, but have also benefited from an extra week of rest. While the Wild Card teams were playing in tight games and braving extremely cold games, the top seeds have been resting their starters, working in light practices and preparing their strategies for every scenario.
Schedule: Local Time / UK Time
KC Chiefs vs. NE Patriots: Saturday 4:35 PM / 9:35 PM
GB Packers vs. AZ Cardinals: Saturday 6:15 PM / Sunday 1:15 AM
SEA Seahawks vs. CAR Panthers: Sunday 1:05 PM / 6:05 PM
PGH Steelers vs. DEN Broncos: Sunday 2:40 PM / 9:40 PM
Game Previews
Each underdog faces an uphill battle. That's to be expected. One other thing we can expect is the unexpected. This is the time of year where great teams show why they're great, but also why it is never wise to sleep on anyone. More than a few surprises are in store for us, and that's a part of the reason why this is the best American football of the year.
Today, we'll do our best to give each game a thoughtful analysis in terms of recent history, strengths, weaknesses and possibilities.
Kansas City Chiefs vs. New England Patriots
These are two very scary teams that nobody wants to play right now. The Chiefs are riding on top of an 11-game win streak thanks to a rock solid defense, a mobile quarterback and run game that gives all sorts of defenses problems. We've also seen Alex Smith throw the ball with admirable accuracy and move the ball down the field when other teams devote resources to blocking the run game.
Kansas City's offense has been surprisingly effective this year. They don't put the most points on the board or show up on many highlight reels, but they can spread the ball around effectively. Between Travis Kelce, Jeremy Maclin, Spencer Ware and Charcandrick West, the Chiefs can put tough decisions to their opponents. However, the loss of Jeremy Maclin last weekend will give the Patriots some much-needed breathing room.
That said, New England does hold favourite status for a reason. For one, they get to play at home after a week of rest. The Patriots also have an experienced, crafty coach in Bill Belichick and an elite quarterback in Tom Brady. The Brady/Gronkowski combo is always deadly and now the Patriots are expecting the return of wide receiver Julian Edelman. The defending Super Bowl champions should be healthier now than they have been in weeks.
The returns of Gronkowski and Edleman are huge for the Patriots this weekend. As ESPN noted earlier, every possible quarterback statistic improves for Tom Brady when both are active. His passes get off faster, his completion percentage improves by 8 percent, his yards per attempt increase and touchdown/interception ratio improves with both players in the game.
The oddsmakers favour the Patriots to win this game, but it's not a huge advantage. Depending on where you look, the Patriots are favoured by about 4 ½ to 5 points at home. The Chiefs have shown they can play ball just as well on the road as they can at home over the past few months, so the home field advantage doesn't play as much of a role. What's more important is seeing how the Pats' offensive line holds against one of the best defenses in the league and how their defense can manage the Chiefs' diverse offense.
Best Chiefs line: +5 (10/11)
Best Patriots line: -4.5 (10/11) at BetVictor
Green Bay Packers vs. Arizona Cardinals
The Packers and Cardinals face off for the second time in less than a month. The last time these two teams met, the Cardinals thrashed the Packers 38-8. Obviously, the Packers would like to forget that game while the Cardinals would like a repeat. Both teams do come in with some baggage, though. In the Cardinals' last regular season game, they put up an ugly performance against the Seahawks in a game that ended 36-6.
Both teams have also turned things around since then. It took Green Bay a bit longer, but they got things clicking again in the postseason to beat the favoured Redskins last weekend by a score of 35 to 18. Green Bay's offensive line came together and gave Aaron Rodgers the protection he need to move the ball and rack up points. Their defense also showed significant improvement by holding the Redskins during key moments.
Green Bay does have a better shot at avoiding a repeat now that its offensive line is healthy (they were down 3 key players the last time around) and an offense that is functioning as a unit. The improved Packers defense will also seek to put the same pressure on Carson Palmer this weekend that they put on Kirk Cousins last weekend, where they sacked him six times.
Meanwhile, Arizona has arguably the most potent offense in the league. Up until that odd Seahawks game, the Cardinals had accumulated more touchdowns than punts. That one state alone shows just how good they are at moving the ball and putting points on the board. This team will put a tremendous amount of pressure on the Packers' defense.
Arizona's defense simply needs a repeat of its previous matchup with the Packers. In their last meeting, the Cardinals sacked Aaron Rodgers nine times and shut down the run game. The defense also forced two turnovers for touchdowns in that game. It was a lopsided affair all the way around, but Aaron Rodgers does have two NFL MVP awards and a Super Bowl win to his name. Combine him with an improved O-line and you get a game that could be a lot closer than it was the last time around.
Best Packers line: +7 (10/11)
Best Cardinals line: -7 (10/11)
Seattle Seahawks vs. Carolina Panthers
Thanks in part to that missed field goal last week, the Seahawks advanced past the Vikings to give us an interesting matchup between two of the league's best quarterbacks. Seattle's Russell Wilson and Carolina's Cam Newton will square off once again since the last time they met back in Week 6. The Panthers managed to take that one in Seattle and now get to play host in Carolina as 3-point favourites.
The Seattle Seahawks have been playing some great football of late, but they now face their greatest challenge to date against the team with the strongest record in the NFL. Not only has Carolina gone 15-1 to date, but they have already bested the Seahawks once so far this season. The Panthers didn't look so hot last week against the Vikings and barely scraped by after a lucky miss from the Vikings kicker, but we shouldn't take too much from that game. It was one of the coldest games in NFL history and everyone was a little off.
If we stretch the timeline out a bit beyond their last game, the Seahawks are looking more like the recent Super Bowl champions they are. The Seahawks have won 7 of their last 8 by a combined score of 234 to 107. Over the last six games of the regular season, Russell Wilson threw for 21 touchdowns and 1 interception. With an elite offense and defense, the Seahawks have every opportunity to avoid repeating their Week 6 loss to the Panthers.
Speaking of which, the Carolina Panthers are looking for exactly that. They have beaten the Seahawks once already this year and will be looking to do the same thing on Sunday. Carolina came really close to a perfect season thanks to an offense that achieved the highest average points per game. Their defense ranks near the top of the league by every metric, but a few teams have exposed minor cracks in the armor. Carolina is a great team, but they aren't perfect – and that can quickly lead to trouble against a powerful offense led by Russell Wilson.
Best Seahawks line: +3 (5/6)
Best Panthers line: -3 (1/1)
Pittsburgh Steelers vs. Denver Broncos
The final game of the Divisional Round is intriguing. Denver and Pittsburgh battled once earlier this season in a game in which the Broncos started strong and then got thoroughly dominated in the second half to lose to the Steelers. However, that was a different game with a different quarterback. Now that Peyton Manning is back and looking more like his former self, the Broncos offense is more dangerous than it has looked all season.
In their last matchup, the Broncos started Brock Osweiller in the QB position while Peyton dealt with nagging injuries. He made a return in Week 17 and put a hurting on the Chargers to earn the No. 1 seed in the AFC. If the Week 17 version of Peyton Manning returns, the Steelers defense will have its hands full.
This weekend's game also differs from their last matchup in that the Steelers aren't as healthy this time around. Ben Roethlisberger took a hard shot in their Wild Card win over the Bengals that resulted in a sprained AC joint in his throwing shoulder. ESPN reports that Big Ben was sore and would be "day to day" as of Sunday.
Pittsburgh wideout Antonio Brown also took a bad hit on Sunday and remains in the NFL's concussion protocol per recent reports. From what we're reading, his chances of playing on Sunday are not looking good. If Big Ben is still sore and Brown still out on Sunday, the Steelers offense will face a major uphill battle. The timing couldn't be worse just as Denver's offense gets back on track.
Best Steelers line: +6.5 (10/11) at BetVictor
Best Broncos line: -6 (10/11) at William Hill