Paddy Power Pays Early on Mayweather Bets

Paddy Power have done it again. This morning, the bookmakers at Irish betting site Paddy Power paid out £250,000 worth of bets on Floyd Mayweather – so confident are they in his victory over Conor McGregor in their boxing match coming up on Saturday.
Fictional company spokesman Paddy Power said this about the early payouts:
"We're spinning the roulette wheel a bit here – as getting wrong would see a serious Mac Attack on my bank balance.
"But, when you're backing Mayweather, you've basically covered the whole board anyway.
"Patriotism aside, we are paying out early on a Mayweather victory – because we checked, and only one of them is a boxer. We always bet on black."
Undeterred after their disastrous decision to pay early on Hillary Clinton winning last year, Paddy Power are back to their old shenanigans once again. Hopefully for Paddy Power, they'll do better in their prediction this time around.
The decision to pay early on a Mayweather victory is quite a gamble considering online bookmakers are already on the hook for millions should Conor McGregor defy the odds and give Floyd Mayweather his first ever professional loss in boxing.
The Paddy Power announcement this morning explained that more than 80% of their customers are backing Conor McGregor. If the Irishman does win, Paddy Power will be paying a lot of money just in winning McGregor bets. Add to that the £250,000 they've already paid on Mayweather and it's probably safe to guess Paddy Power are hoping for a Mayweather victory, all "Patriotism aside."
Other online bookmakers have noted numerous times that even they have been surprised by the volume of wagering activity backing the underdog in this fight. No matter how much they shift the odds, people just keep on betting on McGregor to win.
If McGregor does indeed come through with the upset victory, practically every online betting site will be taking a bath. There is just too much action on McGregor and the odds on him have ranged from roughly 5/1 to 3/1 over the last month. That would be the third major loss for online bookmakers in recent history after paying out big money on the unlikely Brexit and Donald Trump votes.
Paddy Power notes that way back when this boxing match was just a rumour, they opened with Mayweather at 1/20 but have had to shift all the way to 1/4 today. Conor McGregor now sits at odds of 10/3 at Paddy Power.
Paddy Power says this is by far their biggest boxing market of all time, with upwards of £200 million in bets. Most of that, they expect, will come in over the 36 hours preceding the bout. With all the action that has come in on McGregor and shifted the odds so far from their starting places, I will not be surprised at all if big money starts coming in on Mayweather over the next couple days and we see yet another shift in the odds.
Latest Mayweather vs. McGregor Odds at Paddy Power
Paddy Power is offering a whole lineup of betting markets for the fight. Here's a look at what they have on offer with just days to go before the big bout.
What's crazy is even this long list of betting markets is just a taste of the full range of Mayweather vs. McGregor bets on offer at Paddy Power. Other options include specials for every single round, alternative round totals, exact method of victory for each boxer, exact minute the fight will end and many more.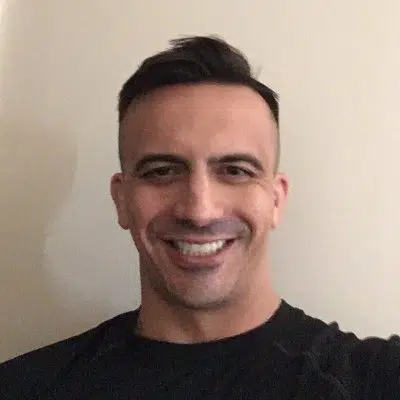 Wes Burns has more than a decade's worth of experience as a writer, researcher, and analyst in the legal online betting industry and is co-founder of OnlineBettingSites.com. Wes approaches his work from the viewpoint of players.