Anyone researching online lottery tickets is bound to eventually run across a website called TheLotter.com that sells tickets to roughly 50 lotteries around the world. This includes major drawings such as Powerball, Euromillions, La Primitiva, El Gordo and many others.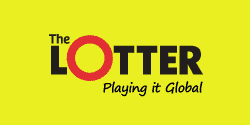 TheLotter
TheLotter is the largest and most respected lottery ticket website on the planet. Here, you can buy tickets to more than 50 national lotteries wherever you live and get paid with no commissions charged on your winnings.
Pros
Can buy tickets to 50+ lotteries
No commission taken out of your winnings
Reputable, trusted and experienced
All tickets you buy are scanned and e-mailed to you
Cons
Does not offer a cash welcome bonus
TheLotter Info
Betting Site: TheLotter
Website: www.thelotter.com
Established: 2002
Country: Belize
Support: Phone, live chat and e-mail
Minimum Deposit: $5
The whole purpose of the website is to give you access to lotteries that you normally wouldn't get a chance to play based on your location. If you live in the United Kingdom but want to try your luck in a $400 million Mega Millions jackpot, the only option is to get someone actually located in the US to buy tickets on your behalf. This is where TheLotter enters the picture.
TheLotter.com serves as a "lottery ticket concierge" in that respect. They do not run their own lottery; they simply go out and buy tickets on your behalf. The question you probably have is this: is TheLotter a scam or is it the real deal?
To get to the point, the answer is "yes." TheLotter is a reputable company. They are based out of London and have been in business since 2002. Over that time, TheLotter has purchased millions of tickets for people located around the world and has so far never failed to pay a winner. If you win money at TheLotter, you will be paid.
We have to remember that their business model is a simple one. They send local agents out to buy tickets for all the world's major lotteries. They make a lot of money in this business and have no need to steal whatever you win. And even if they did, you can take some comfort knowing that they are located in a first-world country with a strong rule of law, tight consumer protection laws and strict advertising rules. If someone wanted to run an international theft website, London would be the last city in the world they would choose for their headquarters.
The only real complaint you'll see is that TheLotter charges a premium for its service (i.e. it would be cheaper to buy your own tickets in person). My response to that is "well, duh." If you can just walk to the corner store and buy tickets to your favourite lottery, there's no point in using TheLotter. Its entire purpose is to help people buy tickets that they can't get at home.
Now that that's settled, let's continue with the rest of today's TheLotter review.
How it Works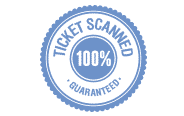 TheLotter operates on a simple business model. You can get started by visiting the website and signing up for an account. Then, you select the lottery for which you want to buy tickets. Last, you pay for your tickets and wait for the results.
Your customer account at TheLotter is your "base of operations." This is where you buy tickets, specify which numbers you want, check your results and get paid if you win anything. When you buy a ticket, TheLotter sends a local person out to buy the tickets to your specification. That person will then scan a copy of each ticket and upload it to your account area so you can verify that they have indeed purchased the ticket as promised.
TheLotter will then notify you whenever you have a winning ticket. In most cases, the funds are deposited straight to your customer account and can then be withdrawn. Large jackpot wins may require special payment arrangements, but you can be assured that you will be paid everything you win.
Does TheLotter keep a percentage of my prizes?
No. TheLotter charges a flat fee at the time of purchase. That is the only way they make any money. They do not keep a percentage of your winnings. You get paid 100% of everything you win. If you win a €200 million jackpot, you get €200 million.
How do I know if I win?
First of all, remember that TheLotter always scans a copy of your tickets immediately after purchasing them on your behalf. You do not have to just take their word for it. Second, they keep track of all tickets and automatically notify you if you have a winner.
Finally, you can always just check your tickets manually to verify for yourself. Every major lottery publishes the winning numbers online for the world to see. Just Google the name of your lottery plus the word "results" and you'll find all the latest numbers plus historic results.
How do I get paid?
TheLotter pays winnings straight to your customer account whenever possible. Any prize of $2500 or less goes straight to your account and can then be withdrawn back to your bank. Larger prizes require special arrangements depending on the rules of the lottery organizers.
For example, most lotto organizations require you to claim jackpot or 2nd place prizes in person at the lottery office. This may require a plane trip and a hotel, but I don't think you'll mind too much if you have to take a little trip to claim a £10 million prize. PS – TheLotter will pay for any travel expenses if you do have to fly somewhere to claim a prize.
Payout Methods
| | | | |
| --- | --- | --- | --- |
| Visa | MasterCard | Diners Club | Discover |
| Skrill | Neteller | Bank Transfer | Prepaid Debit MasterCard |
Syndicates and Bundles at TheLotter.com
You always have the option to buy one lottery ticket at a time, but TheLotter also has a couple options that allow you to participate in syndicates and purchase bundles for better chances of winning.
Syndicates: A syndicate teams you up with other people and you all pitch in to buy a batch of tickets. If any one ticket wins, that prize is split equally among all syndicate members. TheLotter manages the syndicate for you and automatically divvies up the winnings.
Bundles: Bundles allow you to buy anywhere from 40 to 756 lines for a single drawing at a discount ranging from 6% to 10%. You can also buy bundles and enter them into multiple drawings for an even larger discount.
Supported Lotteries
| | | | | |
| --- | --- | --- | --- | --- |
| Australia: Monday Lotto | Australia: Oz Lotto | Australia: Powerball | Australia: Saturday Lotto | Australia: Wednesday Lotto |
| Austria: Lotto | Brazil: Dupla Sena | Brazil: Mega-Sena | Brazil: Quina | California: SuperLotto Plus |
| Canada: Lotto 649 | Colombia: Baloto | Europe: EuroJackpot | Europe: EuroMillions | Florida: Lotto |
| Florida: Lucky Money | France: EuroMillions & My Million Raffle | France: Loto | Germany: Lotto | Greece: Joker |
| Greece: Lotto | Hungary: Hatoslotto | Hungary: Otoslotto | Ireland: Lotto | Italy: SiVinceTutto |
| Italy: SuperEnalotto | Italy: SuperStar | New Jersey: Pick 6 XTRA | New York: Lotto | New Zealand: Powerball |
| Ontario: Ontario 49 | Oregon: Megabucks | Poland: Lotto | Romania: Lotto 6/49 | Russia: Gosloto 6/45 |
| South Africa: Lotto | South Africa: Powerball | Spain: El Gordo | Spain: La Primitiva | Switzerland: Lotto |
| UK: EuroMillions & UK Millionaire Maker | UK: Lotto | UK: Thunderball | US: Mega Millions | US: Powerball |
| Ukraine: Megalot | Ukraine: Super Loto | | | |
Deposit Methods
| | | | | |
| --- | --- | --- | --- | --- |
| Visa | MasterCard | Diners Club | Discover | Skrill |
| Neteller | WebMoney | Paysafecard | POLi | Sofort |
| Giropay | Maestro | Nordea | Entropay | EPS |
| Bleue | CartaSi | Postepay | iDeal | Direct Debit |
| ePay.bg | Polish Banks | Bank Transfer | | |