UFC 196 Betting: Dos Anjos vs. McGregor Odds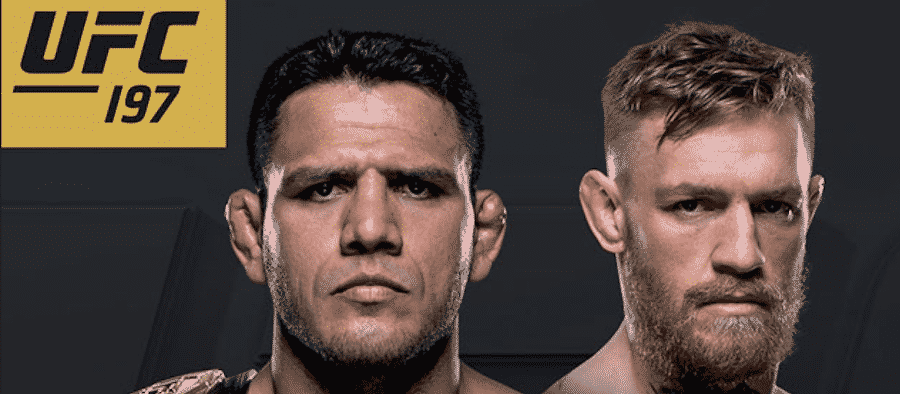 The UFC has been on a hot streak of late with great cards and compelling matchups. They'll be continuing the trend on March 5th with UFC 196: dos Anjos vs. McGregor. What makes this card particularly interesting is that we get two champions returning to the Octagon for the first time since each one dismantled a longstanding, "unbeatable" champion.
---
Here's where you can bet on the UFC
---
Update 2: Nate Diaz Steps Up
We won't be getting the fight we expected, but we're going to get something entertaining nonetheless. Nate Diaz got the call and will be fighting Conor McGregor – at 170 pounds. This is going to be a fun one between two legendary, trash talking strikers. You can see the updated fight preview here.
Update: The MMA Gods Have Cursed Us – Dos Anjos Pulls Out with Broken Foot
That sound you're hearing right now is the collective groaning of millions of MMA fans as news just hit the wire: Rafael dos Anjos has broken his foot and pulled out of the UFC 196 main event. Ugh.
ESPN has the story here. Details on the injury are short, but the news of dos Anjos' withdrawal is official. He's dealing with an injury that will take a full six to eight weeks to heal. There's also no word on how it happened. all we know for sure is this fight will not happen.
The little bit of consolation we have is that McGregor has not yet withdrawn. So far, various news outlets are reporting that Nate Diaz or Donald Cerrone are being eyed as potential replacements. Neither fighter is a current champion, but both are highly entertaining and know how to put on a fight.
Cerrone and Diaz aren't perfect replacements, but nobody really could be compared to the current 155-pound champ. But, they could give us a pretty fun fight anyways. The biggest drawback to Cerrone is that he got steamrolled by Rafael dos Anjos not long ago. Even so, Cerrone has an awesome standup game and extremely dangerous submission game that would both pose legitimate threats to McGregor. Less than 3 days ago, Donald Cerrone beat Alex Oliveira with a mounted triangle choke in the first round at 170 pounds.
ESPN reports that Cerrone's most recent weight was 174 pounds. Cerrone has fought as light as 145 pounds in the past, while this fight would presumably take place at 155. But even dropping down to 155 would be a serious weight cut on short notice. An alternative option would be having McGregor and Cerrone agree to a catchweight fight.
Nate Diaz is a bit inconsistent, but he's a great boxer and also puts on an entertaining show whenever he enters the Octagon. Diaz logged an impressive victory over Michael Johnson in his last fight and even made it look easy. This is one guy who won't be lunging in face first against McGregor like Jose Aldo did back at UFC 194. Diaz also has a 2-inch reach advantage over McGregor, which is something haven't yet seen in a McGregor opponent. MMANews.com certainly likes the matchup.
Just a couple of months ago, Nate Diaz made it very clear that he's also in favor of the matchup:
I'll update this post as soon as we find out the UFC's plan for UFC 196.
Old Post Continues Below:
---
We'll get to watch the Conor McGregor hype train in all its glory as McGregor seeks to become the first fighter in UFC history to hold an active championship belt in two weight divisions. It took him just 13 seconds to put away Jose Aldo for the featherweight title. Until that fight, Aldo had not tasted defeat in more than 10 years. Now, Conor McGregor moves up a weight class to challenge Rafael dos Anjos for the lightweight title.
UFC 196 will also treat us with Holly Holm defending her new belt for the first time since her huge upset over longtime women's champion Ronda Rousey at UFC 193. Now that Ronda Rousey doesn't have the bantamweight division locked down, that weight class has become a lot more interesting.
Here's how the full card will go down barring any injuries or other issues:
Rafael dos Anjos vs. Conor McGregor: Lightweight Title Fight
Holly Holm vs. Miesha Tate: Bantamweight Title Fight
Corey Anderson vs. Tom Lawlor
Erick Silva vs. Nordine Taleb
Darren Elkins vs. Chas Skelly
Diego Sanchez vs. Jim Miller
Tony Ferguson vs. Michael Johnson
Rafael dos Anjos vs. Conor McGregor Fight Preview and Odds
Conor McGregor and Rafael dos Anjos are two very scary fighters who have both been steamrolling high level opponents of late. Conor McGregor has made the most waves in MMA news of late courtesy of his cocky, brash style and ability to back up big talk with stunning results in the cage.
When McGregor told the world how he would destroy Jose Aldo, it looked like so much confident talk we've come to expect from fighters over the years. Except this time, the reality conformed to McGregor's prediction. He said Aldo would overextend himself and get knocked out within one round. That is exactly how the fight went down.
13 seconds is all it took for the challenger to dethrone the king and become the new featherweight champion. Jack Slack broke down the fight brilliantly here last month, but the quick recap is that Jose Aldo did indeed lead with his face in a wild flurry which McGregor was able to counter with a retreating left that sent Aldo straight to the campus. It wasn't so much a power shot as it was a perfectly timed and placed strike.
For anyone who doubted Conor McGregor previously, his win over Jose Aldo proved that he does indeed have one of (if not the) most dangerous standup games in the UFC. McGregor's distance management, accuracy and calm under pressure makes the slightest slip-up by any opponent a potential fight-ending mistake.
Meanwhile, Rafael dos Anjos is coming off a lightweight title defense against Donald Cerrone that left no questions. Cerrone, who himself was on an eight-fight win streak and has some of the best muay thai in the division, was completely outclassed on the feet and finished in the first round by TKO.
Dos Anjos is terrifying in the standup department, but we shouldn't forget his grappling credentials. He has trained in Brazilian jiu jitsu since he was nine and now holds a black belt under Aldo Januario in addition to numerous titles. Some of which include a World Championship as a purple belt, Brazilian national bronze medalist as a brown belt and European bronze medalist as a black belt.
The edge in grappling most likely goes to Rafael dos Anjos. He has eight submission wins to his name and demoralizing top control. McGregor has shown solid takedown defense thus far in his career, but we simply haven't seen enough of him on the ground to get a real look at how developed his ground game really is. With dos Anjos, we know for a certainty that we're looking at a man with a high level ground game and that's enough for us to make the educated guess that he holds the edge in grappling.
Judging by the UFC 196 betting odds, the major MMA bookmakers favour Rafael dos Anjos more and more as the fight grows longer. RDA is just 1/1 to win outright while McGregor is 4/5 according to popular MMA betting sites. However, the odds on McGregor stretch out the longer the fight goes. If this match goes to a decision, UFC bookmakers have RDA as a 9/2 favourite over McGregor at 10/1.
These odds seem about right from what I can gather about these two fighters. Conor McGregor probably has the edge in the standup, but that edge grows slimmer if RDA can keep the bout going, land some takedowns and punish McGregor. RDA has already shown excellent conditioning in long fights so far in his career. McGregor is more of an unknown in that regard.
Fighter Highlights
Holly Holm vs. Miesha Tate
The UFC 196 co-main event will have Holly Holm defend the women's bantamweight title for the first time since stripping it off Ronda Rousey back at UFC 193. Miesha Tate has been chomping at the bit for a title since forever, but failed twice to get past Ronda Rousey. Now she gets her third shot, but this time against an unexpected opponent.
Holly Holm was greatly underestimated by so many people before that legendary Rousey fight. In my preview post of that fight, I noted that the oddsmakers were paying 10/1 on Holly Holm as the overwhelming underdog. Ronda Rousey, at the time, was favoured with atrocious odds of 1/16. Well, Holly Holm shocked the world by completely neutralizing Ronda Rousey's judo, keeping the fight standing and outclassing her opponent in the standup department. It ended with a brutal head kick that put Ronda Rousey's lights out.
Holm now holds a perfect 10-0 professional record with three of those wins coming by way of KOs caused by kicks. Two of these were head kick KOs with the third being a body kick KO. She also has three more TKO stoppages due to strikes and just three decisions over that time. We didn't have much to compare Holly to before the Rousey fight because she hadn't fought any truly big names up to that point. Her utterly dominating win over Rousey instantly put her at the top of the women's pound-for-pound best fighters list.
Tate's record stands at 17-5 and she is currently on a 4-fight win streak. In fact, her last loss came at the hands of Ronda Rousey back in December of 2013. Since then, she has decision victories over Liz Carmouche, Rin Nakai, Sara McMann and Jessica Eye.
Miesha Tate was the only other woman to even give Rousey a challenge, but she failed twice. It was starting to look like a third rematch was in the making until Holly Holm barreled through the division and shook everything to pieces. Now, Miesha Tate will challenge the only woman who ever did beat Rousey for the title. This is a tall order for anyone.
It is always tempting to delve into MMA math and start thinking things like "if Holly beat Ronda, and Ronda beat Tate, then that means Holly will also beat Tate." We can certainly consider common opponents and use past matchups to see how well fighters prepare and perform, but we cannot let MMA math be our only point of reference. Styles also make fights.
Miesha Tate has a completely different style than Rousey and that may indeed give her a better shot against Holly Holm. For one, she has a good wrestling base and better standup than Ronda Rousey. She can get her shots off from farther away than Rousey was able to, and that should give Tate a better chance to actually drag this one to the ground – which I'm sure she wants to do. Standing with someone as accomplished in professional kickboxing as Holly Holm is not how Miesha wins this fight.
The oddsmakers clearly favour Holly Holm with betting odds of around 2/7 for her (bet 100 to return 128.57). Miesha Tate is sitting at round 11/4 (bet 100 to return 375) as the underdog. Even though Miesha does match up better against Holm than Ronda did (stylistically at least), it doesn't mean her chances are all that great. Holly Holm is a big girl, showed awesome takedown defense against Rousey and even avoided that dreaded Rousey armbar for the short time the fight did go to the ground. But most of all, Holly Holm is just so incredibly technical in her standup. It's night and day comparing her striking to anyone else's in the division right now. Miesha Tate has a lot of heart, but I'm having a hard time figuring out how she wins this one.
Fighter Highlights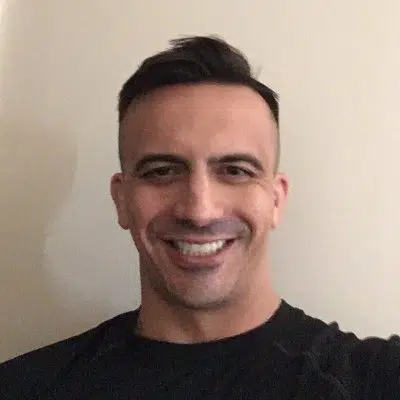 Wes Burns has more than a decade's worth of experience as a writer, researcher, and analyst in the legal online betting industry and is co-founder of OnlineBettingSites.com. Wes approaches his work from the viewpoint of players.