UFC 197 Betting: Jon Jones vs Ovince Saint Preux

The second incarnation of UFC 197 is right around the corner – this time with Jon Jones returning to the Octagon for the first time since January 2015. Ovince Saint Preux will be challenging him for the light heavyweight interim title.
Also on the lineup is a flyweight title fight between current champion Demetrious "Mighty Mouse" Johnson and Henry "The Messenger" Cejudo. Fights between Anthony Pettis and Edson Barboza, Robert Whittaker and Rafael Natal and Yair Rodriguez vs. Andre Fili will complete the main card in Las Vegas on Saturday, 23 April.
This is not the first time the number "197" has been tagged to a UFC event. Back in January, UFC 197 was announced as a title match between Conor McGregor and Rafael Dos Anjos. That fight ultimately fell through after Dos Anjos broke his foot and withdrew from the match. The UFC shuffled a few things around and gave us a McGregor vs. Diaz matchup in what would eventually be dubbed UFC 196. So, I guess you could call this one UFC 197 Part Deux: Jones vs. Saint Preux.
---
Best Bookmakers for the UFC:
---
Jon Jones vs. Ovince Saint Preux Preview
Whatever you want to call it, UFC 197 is looking like yet another rock solid card. Jon "Bones" Jones (21-1) is one of the most dominant champions in the history of the sport and will finally make his return after legal troubles kept him out of the cage for more than a year. The word on the internet is that he has been training hard, packing on muscle and keeping sharp during the off time.
Meanwhile, Ovince "OSP" St. Preux (19-7) has stepped up to challenge the legally-challenged champion after Daniel Cormier was forced to withdraw with a foot injury. OSP is coming in off a win over Rafael Cavalcante in February and faces his biggest challenge to date the form of Jon Jones.
The odds are heavily stacked against Ovince Saint Preux with UFC betting sites offering about 4 to 1 on your money if you back OSP. A quick look at their respective records explains it all. Jon Jones has really never lost a professional MMA fight. The one blip on his record comes from a DQ loss to Matt Hamill for throwing illegal downward elbows. Apart from that, his record is flawless and includes victories over the likes of Rampage Jackson, Lyoto Machida, Rashad Evans, Vitor Belfort, Chael Sonnen, Alexander Gustafsson, Glover Teixeira and Daniel Cormier.
Ovince Saint Preux has a solid record, but it does not come anywhere near what Jones has accomplished. Saint Preux most recently lost to Glover Teixeira (rear naked choke) and also has losses to Ryan Bader and Gegard Mousasi. However, we can stretch it back a ways and see that OSP has won 16 of his last 19 fights.
OSP is a very well-rounded fighter with a strong standup game and crafty submission game. The former college football player and high school wrestler may plod along at times, but can suddenly turn the dial up to "high speed" and surprise opponents with powerful knockout-inducing punches.
His grappling game is aided with a strong wrestling background that gives him the ability to land takedowns and defend most opponents' takedown attempts. His submission game is equally dangerous as evidenced by victories via calf slicer, rear naked choke, Von Flue choke and kimura.
What doesn't inspire confidence in this matchup is simply the extremely high level opponent he faces next. OSP has struggled to come out on top against elite level competition and doesn't have a fraction of the experience Bones has in high profile fights. A sudden step up in both competition and profile at the same time takes a toll on the mental game. Jones has seen it all while Saint Preux will be seeing something entirely new this weekend at UFC 197.
As far as Jon Jones goes, his record speaks for itself. He hasn't ever truly lost a fight in his career and held the light heavyweight title for 1,501 days across eight successful defenses. He only lost his title after being stripped of it thanks to a failed drug test for cocaine and a hit-and-run car accident that left a pregnant woman with a broken arm. To date, the biggest threats to Jones' title have come from Jones himself.
Ring rust could be a factor in this fight. It's just hard telling because we've never seen him out of action for so long. His last fight took place in January of 2015. Jones has obviously been working out and staying busy, but it's hard to tell how focused he has been and how conditioned he will be. He has admitted ring rust is a concern, but also says he feels like he could go five rounds right now no problem.
The Pick
I hate to take the easy way out, but I'm going to go with the favourite in this one. Jon Jones has the experience, the perfect record and has beaten challengers of all styles. He has fought and defeated grapplers, strikers, well-rounded mixed martial artists and everything in between. His extended time out of action is a concern, but it's not enough for me to give the nod to the challenger just yet.
Ovince Saint Preux is a dangerous fighter, though. He has one of the longer reaches in the division (although not as long as Jones') and the one person to come closest to beating Jones was Alexander Gustafsson, who had a 79-inch reach. Saint Preux comes in at 80 inches compared to Jones at 84.5 inches.
His reach, powerful striking and sudden bursts of speed give him the proverbial puncher's chance. Jones will only need to slip up once to land himself in serious trouble. That said, I still think Jones has all the tools he needs to win this fight handily.
Full UFC 197 Fight Card
Main Card
Jon Jones vs Ovince Saint Preux
Demetrious Johnson vs. Henry Cejudo
Anthony Pettis vs. Edson Barboza
Robert Whittaker vs. Rafael Natal
Yair Rodriquez vs. Andrew Fili
FS1 Prelims
Sergio Pettis vs. Chris Kelades
Danny Roberts vs. Dominique Steele
Carla Esparza vs. Juliana Lima
Glaico Franca vs. James Vick
UFC Fight Pass Early Prelims
Walt Harris vs. Cody East
Marcos Rogerio de Lima vs. Clint Hester
Efrain Escudero vs. Kevin Lee
Other UFC Events: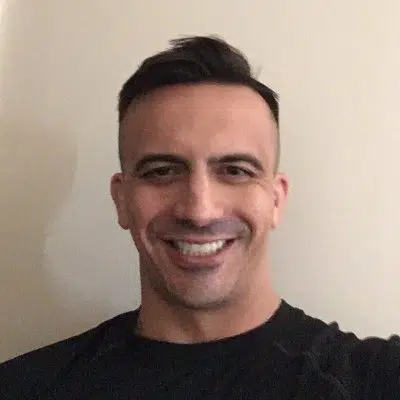 Wes Burns has more than a decade's worth of experience as a writer, researcher, and analyst in the legal online betting industry and is co-founder of OnlineBettingSites.com. Wes approaches his work from the viewpoint of players.