UKGC: Online Gambling Report and Recommendations Released

The UK Gambling Commission (UKGC) issued a 63-page review of online gambling last month detailing the current state of online gambling, providing interesting market data and making four key policy recommendations in an effort to "provide greater protection to consumer."
If you have been following the UK gambling market of late, you probably already know the UKGC has been cracking down on bad behavior among licensed betting sites. Between the huge fines doled out to big-name operators and the introduction of strict new advertising standards, UK betting sites have been operating from a defensive position.
The full report is a must read for anyone involved in the industry as it is chock-full of useful information related to gambling habits, what regulators are thinking and what types of regulatory actions may be coming down in the future. With all that in mind, it would be wise to give this report a read for a preview of what may come.
UKGC Policy Recommendations for Operators and Regulators
The Gambling Commission has been whipping operators back and forth with rapid-fire demands of late, so it should come as little surprise that the Commission has once again issued recommendations for gambling operators and regulators.
1. Do More to Prevent Underage Gambling
UK betting sites are advised to consider at least two new policies that should be considered as a part of a tighter regulatory framework. These recommendations come after a study found that 3% of children age 11-15 have managed to gamble online with their own money.
The first is a recommendation that operators remove the 72-hour window for age verification after a credit card deposit has been made. The UKGC notes most operators already age verify before allowing customers to gamble online anyways.
Second, the report suggests disabling free-to-play demo games until customers have been age verified so that young people are not encouraged to gamble. This means the days of visiting an online casino and trying the games without signing up could eventually come to an end. This could also impact poker sites that allow people to download the software and join practice tables with play money.
2. Do More Customer Due Diligence
The report recommends an addition to the License Conditions and Codes of Practice (LCCP) related to knowing who customers are. Knowing how old customers is only a start; UK bookmakers must also know who these people are and perform any necessary due diligence before those customers gamble online.
The justification for this measure is that betting sites must know who customers are in order to protect them from gambling harm and to detect criminal activity. For example, a betting site should stop and take a close look if someone signs up and deposits a large amount of money all at once to ensure this customer isn't gambling away his or her life savings or stealing from an employer.
Interestingly, the report says operators should be performing these checks earlier in the business relationship out of fairness for the customer. The report notes that "operators are treating consumers unfairly by only undertaking additional due diligence checks after players have spent significant amounts of money and/or gambling."
That last point is a good one, because all too often we have heard stories of betting sites that are happy to accept someone's business with no questions asked – right up until that person starts winning loads of money. At that point, the betting site suddenly decides now would be a good time to get to know this customer.
This is some of the lowest behaviour in the industry and it is nice to see the UKGC take notice. As the report says, "If this information is critical to operators and their decision as to whether to transact with consumers or not, it should be obtained much earlier in the consumer relationship."
3. Continue to Work on Ending Unfair Terms and Misleading Practices
Policy action three in the UKGC report does not go into specifics other than to say the UKGC will continue to work with the CMA in dealing with misleading promotional offers and other misleading practices. The CMA recently dealt with this issue itself and will work with the UKGC on raising standards in the industry.
4. Improve Customer Interaction Controls to Better Address Problem Gambling
The UKGC wants to strengthen regulatory requirements that deal with when and how betting sites interact with customers who exhibit signs of problem gambling or signs that they may be at risk of developing a gambling problem.
Interesting Industry Statistics
One particularly interesting part of the UKGC report noted that the online gambling industry does not have the same controls on stakes, prizes or speed of play as other sectors of the British gambling industry. Therefore, the UKGC collected information from licensed operators and put together an interesting collection of statistics divided into slots gambling and non-slots gambling.
Regarding how much money is spent gambling, the UKGC found:
85% of slots players had a net loss for the month. Of those people, 58% lost less than £50, 17% lost over £100 and 4% lost over £500
69% of non-slots players had a net loss for the month. Of those people, 54% lost less than £50, 10% lost over £100 and 3% lost over £500
Regarding stake sizes, the UKGC found:
33% of slots stakes are 25p or under, 98% are £2 or under and 0.2% are over £500
25% of non-slots stakes are 25p or under, 98% are £2 or under and 0.2% are over £500
Regarding frequency of gambling, the UKGC found:
80% of slots gamblers played less than once per week
87% of non-slots gamblers played less than once per week
3% of slots and non-slots gamblers played 21 or more days per month
3% of slots gamblers played every day of the month
2% of non-slots gamblers played every day of the month
On that note, the UKGC recommends obtaining more data from the industry to come up with better safeguards for players. The UKGC will also be looking at incentives programs such as VIP programs that reward players for playing more often and spending more money as something that should be investigated further as it relates to healthy gambling habits.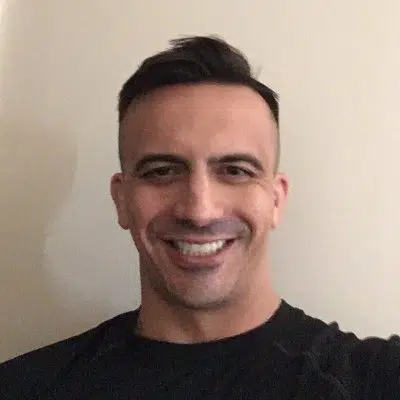 Wes Burns has more than a decade's worth of experience as a writer, researcher, and analyst in the legal online betting industry and is co-founder of OnlineBettingSites.com. Wes approaches his work from the viewpoint of players.