Hurling is one criminally underrated sport that demands equal amounts of grit, determination, skill and overall toughness of its brave competitors. It is one of the national sports of Ireland and enjoys immense popularity in its ancestral homeland, but does not get nearly the attention it deserves on the international stage. The same applies to hurling betting online.
Where to Bet on Hurling Online
As a spectator sport, hurling delivers on all counts: the skill and dexterity required of players combined with the speed of the sport and inherent danger between the clashing of bodies and the fast-moving sliotar makes for endless amounts of entertainment.
Now, take all of that and add a dash of betting and you have all the trappings of a one-of-a-kind sporting experience. If we seem a little biased, well, that's because we are. We love the sport and our purpose here is to provide your guide to the best hurling betting sites and information about how to bet.
Anyways, the point is hurling is a cool game and if you're not familiar with it, it's time to acquaint yourself. You'll be glad you did. Hurling does not involve big money, but that doesn't mean you can't make a little money off the game yourself. That's where online hurling betting comes into play.
We'll get into more detail about hurling betting and the sport in general shortly, but let's start with a quick look at the best bookmakers to bet on hurling. Choosing where to take your business is a fairly straightforward decision for most sports: look for sites that are safe and reputable.
Finding the best hurling betting sites is not quite as simple because this is such a niche sport. Most major international bookmakers cover hurling to some degree, but the extent of coverage varies widely from one betting site to the next. The Hurling bookmakers we recommend cover more hurling matches and offer more bets for each match than the average bookmaker.
The key is to avoid smaller books. You need to go international to bet on hurling. In fact, what you might consider doing is keeping accounts open at several different hurling betting sites. That way, you can take advantage of a wider selection of bets and shop for the best hurling betting odds.
Now, let's take a look at some of the considerations involved in ranking the best hurling betting sites:
Safety and Reputation: These are the most obvious things all punters should keep in mind when choosing a place to bet on hurling online. Every other factor comes second to making sure you have a safe bookmaker that will pay your winnings and your original deposit without delay.
Frequency of Matches Covered: Because hurling is a niche sport outside of Ireland, not all bookmakers devote significant resources to following hurling. What we want are sites that cover hurling matches big and small so that you always have something to bet on. The more matches a bookmaker covers every week, the more opportunities we have to place bets and try to win money.
Variety of Markets: Finding a site that will let you bet on the winning side is easy. Finding a site that goes into greater detail is not. We look for betting sites that offer other types of betting markets such as moneylines and handicaps, first and last goalscorers, double results and more.
Competitive Odds: When we refer to competitive odds, what we mean is how the GAA hurling odds compare from one site to the next for the same outcome. If Bookmaker A is offering 4/1 on Wexford to beat Tipperary but Bookmaker B is offering 5/1 on Wexford to win, you stand to win the most by booking your bet with Bookmaker B. Your risk stays the same, but you win more if your prediction is correct.
If you're already familiar with the basics of internet sports betting, then you won't have any problems taking up hurling betting. It's the same idea with hurling as it is with every other sport. If you don't have any sports betting experience, read on for an introduction to the basic types of bets you will encounter.
Types of Hurling Bets and Wagers
The basic setup for hurling betting websites is the same as it is for any other sport. You can arrange hurling bets into three basic categories:
Hurling Matchup Bets
The majority of hurling bets are structured as matchups between two teams. These bets give you the option to place a wager on one team, the other team or a tie.
The hurling odds for each bet are set up according to the perceived skill of the team. So if you have, say, the Ballyhale Shamrocks vs. the Fenians, you'll have to risk more to wager on the Shamrocks. On the other hand, you stand to win more money if you place your wagers on the underdogs.
Here's what a typical hurling matchup bet looks like when posted online:

First, note the basic information. This image shows the date of the match, the time, the names of both teams and even which team is the home team and which team is the away team.
The hurling betting odds in this example are listed in the fractional format. Wexford is showing odds of 1/8. This means Wexford is the favorite to win the match and that you will have to risk more money to bet on this team. The 1/8 means that you'll win back 1/8th of whatever you wager if your bet is successful. In other words, a $100 bet on Wexford will pay out $12.50.
That's not a very attractive payout, but that's the premium you pay for wagering on a team that is expected to dominate the match.
Now, let's look at the 11/2 odds posted for Antrim. This shows that if you wager $100 on Antrim, you stand to win $550. I figured this out by dividing 11 by 2 to get my multiplier (5.5) and then multiplying that times the amount I wanted to bet.
Handicap
Handicap bets also involve picking the winner of the match, but use a different method to account for differences in perceived strength. Instead of pricing each team with hurling betting odds that reflect their perceived likelihood of winning, the wager implements a virtual points handicap that the stronger team must overcome.
The handicap brings both sides much closer to even money so the odds aren't as wildly spaced apart as you sometimes see with moneyline wagers. If we look back at a historical Tipperary v Wexford match, a handicap might look something like this:
| | | |
| --- | --- | --- |
| Tipperary: -4 (11/10) | Handicap Draw: -4 (11/1) | Wexford +4 (5/6) |
In this example, we can see that the prices for Tipperary and Wexford are close to even money. However, Tipperary will be starting this match with a virtual 4-point deficit. This means Tipperary must win the match by 5 points for any bets on Tipperary to win. If you bet on Wexford, your bet wins if Wexford wins the match outright or if Wexford loses by fewer than 4 points.
One thing likely to trip up new punters is the way the handicap is applied to the draw. An actual draw in the real world would not count as a draw for the purposes of this bet. Tipperary must win by exactly 4 points for it to be considered a draw. This also means that if you bet on Wexford and they lose by exactly 4 points, the outcome is considered a draw and your bet on Wexford is not a winner.
Draw No Bet
Draw no bet wagers are just moneylines and handicaps that remove the draw outcome. If you bet on either side and the match results in a draw, your bet is returned to you rather than lost. These wagers are slightly easier to win or break even on due to the draw outcome not counting against you. The tradeoff is that the odds for each team will not be quite as rewarding.
Double Result
In a double result bet, you attempt to predict who will be winning the match at half time and who will win at full time. The odds for double result bets are higher than simply betting on the outcome, but you must get both predictions correct for your bet to win.
Let's go back to that Tipperary v Wexford example. A double result market on that match would allow you to bet on Tipperary being ahead at the half but then losing the match at odds of, say, 7/1. Or, you could instead take a double result bet that would have Tipperary winning at the half but the match ending in a draw at even higher odds.
Double result markets usually cover every possible combination of wins, losses and draws at various odds. The more difficult the prediction, the higher the odds. Just remember that you must get both predictions correct for your bet to win.
Below is an example of an actual double-result market that was posted for that match. You could have picked any one of these options and been paid at the odds listed next to each combination. The outcome on the left shows what must happen at the half while the outcome on the right shows what must happen at full time.
| | | |
| --- | --- | --- |
| Tipperary / Tipperary (8/11) | Tipperary / Wexford (7/1) | Tipperary / Draw (18/1) |
| Draw / Tipperary (10/1) | Draw / Draw (50/1) | Draw / Wexford (22/1) |
| Wexford / Draw (25/1) | Wexford / Tipperary (4/1) | Wexford / Wexford (7/1) |
The safest but lowest-paying option among all of these would have been to bet on Tipperary leading at the half and then winning the match at full time. Taking that outcome would have paid 8/11.
Alternatively, you could have also chosen to go with a more longshot prediction such as Wexford winning at the half but the match ending in a draw at odds of 25/1.
Hurling Futures
Futures (also known as "outright bets") are fairly straightforward. In a futures bet, you see a list of teams and then place a wager on which team you think has the best chances of winning an upcoming championship. Every team in contention is listed along with the odds for that team.
Generally, the teams with the best chances of winning offer the lowest payouts while the teams with the worst chances of winning have the highest payouts.
The advantage of hurling futures betting is that you can see some fairly large payouts. It is not uncommon to see hurling teams with odds of 500/1. A $10 wager on one of those teams would give you $5,000 in potential winnings.
First, Last, and Anytime Goalscorer
First, last and anytime goalscorer markets all involve picking who will score goals (and when) during the match. A first goalscorer market will provide you with a list of players that you can choose from to bet that he will be the first person to score. You would pick just one of those players and your bet would win if your pick does indeed score before anyone else does.
Last goalscorers work similarly, except you are instead betting on who will be the last player to score points. Anytime goalscorer bets pay if your player scores at any time in the match. Anytime goalscorer bets are easier to win because your player does not have to be first or last – as long as he scores at some point, your bet is a winner.
Hurling Props and Specials
Prop bets or "specials" cover everything else in the hurling betting world. In hurling, you might see prop bets such as who will be a championship top-scorer or who will be nominated as the hurling player of the year. These wagers are similar to futures in that you usually have a list of teams or individual players with their odds.
At some hurling betting sites, prop bets are listed under the "futures" section. Keep that in mind. Props and futures are nearly the same thing.
Major Hurling Championships and Events
Hurling is played around the world, but the heart of the sport and all the biggest events remain centered in Ireland. There are multiple levels of league play with national championships for each that are hotly contested every year in front of vigorous crowds.
Generally, hurling begins at the parish level with most parishes in Ireland having their own clubs. Parish clubs compete with one another to win county titles, and then county champions compete with other county champions for the prestigious national title at various levels of play.
All Ireland Senior Hurling Championship
This is the most prestigious event in all of hurling, comparable to the Champions League final in football or the Super Bowl in the NFL. The All Ireland Senior Hurling Championship is played as a tournament-style event with 14 county teams competing for the Liam McCarthy Cup. The grand final match is typically held on the first Sunday of September every year.
Provincial Championships
Each of the four provinces in Ireland holds a championship as a lead-up to the All Ireland Senior Hurling Championship. The winning team of any provincial championship advances straight to the semi-finals of the All-Ireland mentioned above. The losing team enters the All-Ireland at the quarter-finals stage.
There are four provincial championships held every year:
Munster Provincial Championship
Leinster Provincial Championship
Connacht Provincial Championship
Ulster Provincial Championship
You can bet on these major championships plus all the various county championships at most major hurling betting websites. Stick with the bookmaker recommendations near the top of this page and you'll never suffer from a lack of hurling online betting options.
Other major competitions you can bet on include:
National Hurling League
Christy Ring Cup
Nicky Rackard Cup
Lory Meagher Cup
Hurling All-Ireland U21 Championship
A Brief Introduction to Hurling
Hurling is one of the oldest sports still played today and its history is believed to date back thousands of years. References of hurling have been found in ancient texts dated as far back as the 13th century BC. According to the Encyclopedia Britannica, ancient games of hurling were played between rival clans and featured unlimited numbers of players on each side.
The sport has been formalized since, but it remains a sport that is not for the faint of heart today. Not only does it demand extreme hand-and-eye coordination and extraordinary conditioning, but it also requires a good dose of bravery due to the rough-and-tumble nature of the sport.
Hurling is played today with 15 players to a side. Players use a stick (the hurley) to move the ball (sliotar) up and down the field. The object is to either hit the ball into the goal for three points or to send it flying through the goalposts above the goal for a single point.
Players may move the sliotar up and down the field by hitting it with the hurley, by flicking it up into the air and running with it for up to four steps before either hitting it again or juggling it on the end of the stick. Managing all of this while simultaneously moving quickly up the field while also fending off opposing players requires a diverse set of athletic skills that make hurling very difficult for players and very entertaining for spectators.
The rules of the game make it seem almost chaotic to the uninitiated, but they also serve to make it an action junkie's paradise.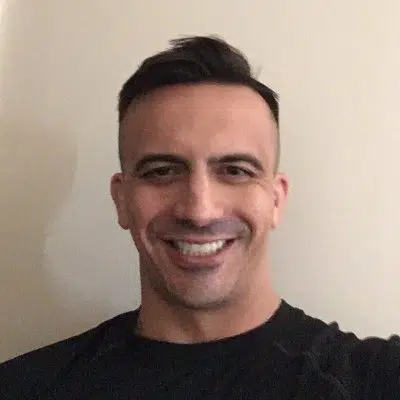 Wes Burns has more than a decade's worth of experience as a writer, researcher, and analyst in the legal online betting industry and is co-founder of OnlineBettingSites.com. Wes approaches his work from the viewpoint of players.