Online gambling in Canada has grown in record numbers along with the rest of the world. Canadian bettors make up a considerable segment of the world's 50-billion-dollar online gambling market.
A handful of federal laws address gambling at the national level, but provinces take the lead in determining exactly which forms of online gambling and betting are available. This means legal Canadian betting sites vary by province. Read on for the full story of what's legal and where.
Canada Betting Sites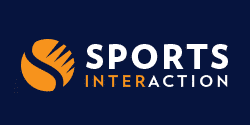 100% up to $100
No promo code necessary
Terms Apply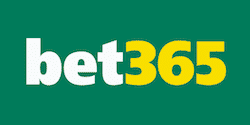 Bet £10, Get £50 in Free Bets
No promo code necessary
Terms Apply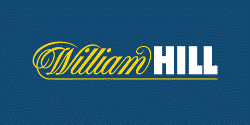 Bet £10, Get £30
Promo Code: H30
Terms Apply
The vast majority of international gambling sites accept Canadian bettors. The country's reasonable laws and first world economy make it a prime market for casino operators. Always remember that you have the advantage of options and should never settle for anything less than the best.
One of the primary things we look for in any online betting site in Canada is its ability to process withdrawals. After all, the ultimate goal of any single bet is to win money. If you have to wait around forever to get paid, there's no point in placing that bet in the first place. There are enough Canadian betting sites out there that you can afford to be selective.
Any gambling site mentioned on this page or any other has at the very minimum a long history of successful payments to winners. Outside of payments, other things I look for include:
A large real money game selection.
Competent and quick customer support.
Games with fair payout odds.
Established reputation for safety.
Canada-friendly deposit methods.
Legal Online Betting Options by Province and Territory
Broadly speaking, online gambling in Canada is managed at the provincial level. The Criminal Code of Canada prohibits businesses that offer gambling unless they are authorized by a provincial government.
Additionally, the Criminal Code of Canada prohibits the authorization of single-game sports wagers. Provinces with legal mobile betting may only accept wagers that include two or more selections, also known as parlays. Online sports betting and gambling are offered in most provinces and territories, always under the control of a single monopoly provider.
Canadian Sports Betting Sites
The online sports betting sites we recommend are those that cover both domestic and international sports. This includes the likes of the Canadian Football league (CFL) as well as US-based organizations with Canadian franchises. The NBA, MLB and NHL all come to mind.
On the international side, these books cover soccer, cricket, the Olympic games and more. In short, the more markets there are, the better.
Something else to consider is whether or not the lines are competitive. The big, international books tend to have the best lines thanks to the competitive nature of the international sports betting industry. There are a few government-run betting sites based out of Canada but their odds are so poor you might as well play a game of craps.
Horse Racing Betting
Horse racing and horse racing betting are regulated at the provincial level in Canada like other forms of gambling. Most provinces host horse races and authorize trackside betting, but mobile racing betting is not as widespread.
The most well-known racing betting site open to Canadians is HPIBet.com, which accepts Canadian residents who are 18 or older (19 in BC).
Section 204 of the Canadian Code specifically exempts horse racing betting from the general prohibition against prohibition. Under Section 204, laws against wagering do not apply to legal parimutuel wagering.
Teletheatres, also known as off-track betting facilities (OTBs), are also authorized in numerous provinces:
Online Poker in Canada
Canadians can play on virtually every poker site in the world. There is certainly no lack of options in the market. Not only does this give you the power of choice, but it also provides access to a ton of bonuses, promotions and tournaments.
One of the things we specifically look for in poker is traffic. A lack of traffic kills the action and leads to longer waiting times between tournaments, fewer cash game tables and a greater likelihood of being stuck at poor tables full of rocks. More traffic is always better.
Candian Online Casinos
Again, Canadians have free reign to choose from the best online gambling has to offer. Payout rates at the best casinos reach upwards of 97%. Welcome bonuses routinely top $500. There's a lot to be said for competition. You will have casinos crawling all over one another to get your business. Take advantage of that.
The main thing is to stick with big-name sites and avoid all those little, unknown operations that also target the Canadian market. There's no point in even risking playing at some sketchy gambling site when you have so many big-name brands doing everything they can to earn your trust.
Is Online Betting Legal in Canada?
The Canadian central government prohibits sports betting and online gambling activities that are not specifically authorized by provinces or territories. Section 202 of the Criminal Code prohibits engaging in sports betting as a business but does not specifically outlaw the act of placing wagers as a customer.
However, Section 207 states it is lawful for the government of a province to "conduct and manage a lottery scheme in that province…" That section also allows charitable and religious organizations to conduct lottery schemes if authorized by local authorities.
Sports betting is addressed in Section 207 and is defined as an acceptable type of "lottery scheme" as long as it does not involve wagering on a single sporting event. Lottery schemes are defined by the Criminal Code as follows:
…any proposal, scheme, plan, means, device, contrivance or operation described in any of paragraphs 206(1)(a) to (g), whether or not it involves betting, pool selling or a pool system of betting other than

(a) three-card monte, punch board or coin table;

(b) bookmaking, pool selling or the making or recording of bets, including bets made through the agency of a pool or pari-mutuel system, on any race or fight, or on a single sport event or athletic contest; or

(c) for the purposes of paragraphs (1)(b) to (f), a game or proposal, scheme, plan, means, device, contrivance or operation described in any of paragraphs 206(1)(a) to (g) that is operated on or through a computer, video device, slot machine or a dice game.
Specifically, it is part b) that authorizes the parlay-style form of wagering offered by many provincial lottery providers but not wagers on single games.
Is single game sports betting legal in Canada?
Single game sports betting is prohibited at the national level by the Criminal Code of Canada, but there are some workarounds with certain types of wagers.
Generally, most wagers placed at licensed betting sites in Canada must be placed as a part of parlays. This means fans must add at least two selections to a betting slip and both selections must be correct for the bet to win. In this manner, parlays are more difficult to win than singles but offer higher payouts.
However, some types of "singles" skirt by the Criminal Code of Canada by essentially combining two outcomes into a single wager. For example, British Columbia's PlayNow.com website allows customers to place single Correct Score wagers because those wagers essentially require making two selections (the correct score of each team). Other types of wagers also fit this definition as explained here.
International gaming sites headquartered and licensed outside of Canada do not follow such restrictions.
Kahnawake Gaming Commission
The Kahnawake Gaming Commission (KGC) is an online gaming regulator headquartered on Kahnawake Mohawk Territory in Quebec and established in 1996. At one point, the KGC was one of the most prominent licensing jurisdictions for international sports betting and gambling sites.
Some of the KGC's popularity as a regulatory body was due to maintaining high standards and some was due to its willingness to license operators that offered their services to the United States and other jurisdictions that did not regulate online betting.
The Kahnawake Gaming Commission has declined in prominence in more recent years amid a trend of countries around the world choosing to legalize and regulate online gambling on their own. The growth of legal online sports betting and gambling in the United States has played a large role in this as well, with increasing numbers of Americans dropping offshore gaming sites in favor of regulated options at home.
An example of the US role in pushing operators away from KGC licensing can be found in an agreement the Commission struck with the New Jersey Division of Gaming Enforcement (NJDGE) in 2016. Under the terms of the agreement, the KGC agreed to take regulatory action against licensees who offer their services to New Jersey residents.
Banking Options For Canadians
Canadian gamblers ave a large variety of options available to deposit into online betting sites. Most methods are instant and are either free or close to it.
Instadebit Betting Sites – Instadebit.com is one of the most popular methods for deposit to online gambling sites. The company acts as an online wallet linked to your bank account. You can move funds between your bank account, Instadebit and any gambling site. The service works quickly and has so far proven to be reliable.
Deposits and withdrawals are processed for free and money moves through the system quickly. If you frequently bounce around between Canadian gambling sites, this is your best bet. The only time you pay a fee is when transferring money from Instadebit to your bank account.
Skrill Betting Sites – Skrill left the Canadian market in 2014 thanks to poorly-written banking laws. The government's stance on internet gambling is unclear and a number of payment processors have exited the country out of an abundance of caution. Skrill no longer serves the country, but there are plenty of alternatives.
Other Payment Methods – Credit card, bank wire and paper check are other deposit options that may be available for Canadians. Costs for these methods vary, along with availability depending on the online gaming site of your choosing. Paypal is not available to Canadians for online betting purposes.
The Last Word
In summary, Canada is a friendly nation for fans of sports betting and online gambling. The availability of wagering varies from province to province and the legality of international betting sites is very much a legal grey area, but generally Canada is a good place to live as a gambler or sports fan.
Today, most provinces offer at least a handful of legal sports betting and online gaming options. Whether it's parlay-style wagers, online casino games or online lottery tickets, most Canadians have choices.
One area in which there is still significant room for improvement is in the sports betting options offered by provincial governments. Every province with legal sports betting is dominated by a single, state-authorized monopoly provider.
The odds and bonuses offered by licensed providers are not competitive with unlicensed offshore betting sites. The Canadian government would see a significant uptake in gamblers choosing licensed betting sites if it would relax some of its gaming laws to allow for more competition among domestic providers.