OnlineBettingSites.com offers a personal guide to finding and using the world's best online betting sites. Our main purpose is to help real players choose where to bet online, and how to find reputable betting sites to sign up and deposit at in 2023 – worldwide.
We list and review sports betting sites, horse racing betting sites, and online gambling sites in all types of betting markets.
Our primary focus is to help readers find safe and legal betting sites by category, availability, and reputation. This includes recommendations for popular online sportsbooks and betting apps, finding the best betting offers and bonus bets, line shopping, and so much more.
Legal Betting Sites And Apps
In 2023, we encourage every sports bettor to sign up with licensed betting sites only.
Regulated markets offer security, fair and competitive odds, and fast payouts. Licensed sportsbooks are held to certain standards and have to adhere to government regulations in the jurisdictions they operate in, which leads to a safer betting experience for sports fans.
Sportsbook and Betting App Reviews
Betting Site Reviews: Focusing on specific factors that matter most, check out our unbiased sportsbook reviews for detailed explanations of the best sports betting sites.
How to sign up for an online sports betting account, current promotions, information on restricted countries, available languages, software compatibility, and more sports betting industry information.
OnlineBettingSites.com approaches reviews of legal sports betting sites from a neutral position, and we only review betting sites that are licensed and regulated.
Our reviews of sports betting apps methodically break down what customers can expect in terms of odds, promotions, customer service, and overall reputation.
Our number one priority is to offer readers a factual guide to every online sports betting site, explaining the good and the bad so every punter can make an informed decision.
Online Betting Sites Around The World
Country Specific Listings: OnlineBettingSites.com editors have compiled information, statistics, and reviews of the best online sports betting sites in nearly every country in the world.
We also list supported languages, accepted currencies, and explore the legal and regulatory framework with recognized regulatory bodies and licensed online sports betting sites.
We currently have country-specific information on more than 80 countries, and also have detailed guides to online betting on each continent – Europe, Asia, Africa and the Americas.
Online Betting Bonuses and Promotions
Bonuses and Promotions: Sports betting promotions and horse racing promotional offers can offer a lot of value when signing up at a new betting site. However, never accept a bonus offer at online sportsbooks without knowing the terms and conditions attached to the bonus.
Wagering requirements, terms and offer conditions, rollover requirement, which cashout conditions apply, and restrictions on free bets are important details every punter should clearly understand when claiming any sportsbook bonus or promotional offer.
Betting on sports is more than watching odds and lines or downloading a betting app, and we want you to have the wagering experience possible.
Betting bonus and promo codes, free bets, and all other types of online sports betting offers are listed in our insider's guide to navigating online betting promotions, and sportsbook signup offers that will add value to your bottom line.
Stick to the best sports betting sites that offer the best wagering options for your personal preferences and online sportsbooks you can trust.
Depositing and Withdrawing
Banking and Payouts: The most frequent questions we get from customers are banking and payment processing related. We explain how to deposit and withdraw funds at betting sites using all types of betting deposit options available in your country.
Learn how the most popular betting deposit methods work and which betting sites accept which deposit options. Credit cards are becoming more difficult to process, and sports bettors are increasingly choosing to put real money in their sportsbook account using wallets like Paypal or even cryptocurrencies.
We also want to stress that we only list betting websites that offer quick and hassle-free payouts to winners, any operator that slow-pays is not included in our sportsbook listings.
Online Sports Betting Sites
Sports Betting Sites: We list, rate, and review the best betting sites for all sports and each type of wagering. This includes recommending mobile online sportsbooks for in-play betting, backing and laying at betting exchanges, daily fantasy sports sites, and more.
Our experience at online sportsbooks has made it clear that some sports betting sites approach the business with a clear intent to serve their customers well, while others are only in it for the money.
There's more to running a successful sports betting site than simply opening for business and posting lines.
Policies have a huge impact on the way customers are treated.
Policies such as putting limits on winners, refusing to honor winning wagers, and not allowing withdrawals of less than $500 are unacceptable.
OnlineBettingSites.com does not list betting sites or promote online sports betting apps that treat customers unfairly.
Horse Racing Betting Sites
Online Horse Racing Betting Apps And Websites: Find the best horse racing betting sites with recommendations that take into account the unique needs of racing punters.
OnlineBettingSites.com rates and reviews fixed-odds horse racing betting sites as well as parimutuel wagering operators and ADW's for horse and greyhound races.
Many countries license and regulate horse racing betting. As a result, horse racing fans enjoy plenty of options that are not only legal but also safe and fair.
See our horse racing guide for recommendations that are legal and high quality.
Novelty and Financial Betting
Novelty Betting: Venture off the beaten path to bet on events that most people do not normally associate with gambling. See where to bet on the weather, politics, entertainment, and more.
Financial Betting: Financial betting sites let you play the market without actually owning the underlying assets. We have guides and top lists of betting sites for binary options, fixed-odds financial betting, and financial spread betting.
Other Types Of Online Gambling Sites
Online Casinos: The biggest thing to look for at online casino sites is a fair game. This is why we have third-party testing agencies, licensing jurisdictions, and other industry watchdogs. Beyond that, the best online casino sites excel in areas such as game selection, stakes offered, and the value of bonuses and promotions.
Poker Sites: Online poker players need to count on poker sites that offer reliable deposits and cashouts, fair games, high levels of player traffic, easy-to-use software, and game variety. Between the endless "skins" (sites that share players across a network) and large standalone sites, there's no need to settle for anything but the best poker sites.
Online Lotteries: Learn how to buy lottery tickets online and see which online lottery sites are the best for specific lotteries held around the world.
Skill Games: Play peer-to-peer card games, board games, backgammon, and more – all for real money.
Where Should You Bet Online?
Choosing where to bet online is a major decision, and bettors need to understand that there is a lot of conflicting information out there.
Outdated sportsbook review websites, inaccurate and biased information, and the sheer number of betting apps in the market all make it challenging for punters to find the best betting sites online.
Our primary goal at OnlineBettingSites.com is to share recommendations of the best online betting sites for each market. We go into great detail about what makes some betting websites better than others and the review factors we used to determine our legal sportsbook ratings.
For casual sports fans staking less than a few hundred £/€/$ per game, signup at any betting site listed on this page.
If your tastes are more refined, please consider first looking at our sportsbook rankings and reviews. Search all types of betting sites based on your own personal preferences using our unique filtering tool.
Let's look at some of the qualities top gambling websites should have.
Betting sites known to be reputable online sports betting operators will have top rankings on every "honest" sportsbook review portal and share certain traits and attributions, detailed below.
It is important to note that we make an honest effort only to list online betting sites that share these qualities and offer sports fans a safe and reliable betting experience.
With thousands of legal online betting sites to choose from, most are reputable but watch out for rogue operators and scams.
Here are a few of the key features we think any safe and trusted sports betting site should offer:
Wagering in multiple languages and currencies.
Integrated sportsbook, racebook, casino, and a poker room with a seamlessly integrated cashier.
Generous sign-up bonuses, loyalty rewards, and frequent player promotions.
Industry-leading odds, market coverage, and propositions.
A wide selection of real money games.
Real money stake levels ranging from micro limits to high stakes wagers.
Responsive and helpful customer support and security team.
Variety of easy deposit methods and fast payouts to winners without excessive fees.
Global accessibility and availability to international customers in all regions worldwide.
History, reputation, and public perception.
More than anything, we look for online sports betting sites that never fail to pay legitimate winners.
Reputable betting sites will never confiscate funds or slow-pay honest winnings and won't hide behind predatory terms and conditions.
Often, how a sportsbook communicates with customers is an indicator of how disputes turn out. Reputable gambling companies with nothing to hide are not afraid to defend their position in the sports betting industry. Check public forums, communities, news outlets, and social media profiles.
Tips For Choosing Online Betting Sites
Our opinion is that the future of safe and secure wagering is in regulating online sportsbooks and mobile betting apps.
Betting Licenses and Regulation
There are dozens of gambling commissions worldwide that license and regulate betting sites operating in their jurisdictions.
Online gambling licenses serve the same purpose as brick and mortar gaming licenses: to ensure wagering at each online betting site is offered fairly, resolve any customer disputes, and protect the integrity of the online betting industry.
Regulatory frameworks also generate tax revenue and offer sports bettors assurance that sportsbooks operate in compliance with guidelines and industry standards.
We urge readers to check the licensing status of betting websites before signing up or making a deposit.
Betting licenses from a reputable gaming commission indicate that the operator has submitted to a background check and is monitored for fair business practices and proper liquidity.
In most cases, you can check the website of the gaming commission to verify that the online sports betting site in question has a valid license.
Legal Online Gambling News
Industry News, Current Events, and Tips: We report the latest online betting news, including coverage of major legal and regulatory developments in the legal online betting industry worldwide, popular sporting events, and new sports betting legislation and initiatives in major sports betting markets.
About OnlineBettingSites.com: Our Team And Who We Are
The team at OnlineBettingSites.com takes personal preferences and user-based data to help you find ideal options tailored to you, using a facts-driven approach to which legal online sportsbook apps deserve to make our list of betting sites.
Considering factors that matter the most to punters is a large part of our focus. Including how fast payments are, game lines, or how easy it is to fund a new account. We also study a site's reputation, history of complaints, and quality of support.
We are not perfect, and we do occasionally make mistakes. We encourage those with significant experience betting on sports to issue feedback on the quality of our ratings, reviews, and listings.
Read more about our background on our about us page. Follow us on Twitter, read our blog, or get in touch with us using the contact form at the bottom of this page.
If you enjoy our content, please consider supporting us. Visit our sports betting site sponsors, and mention us on social media, sports betting forums, or on industry blogs. We wish you the best of luck and a big thank you for visiting us!
Final note from the founders and editors at OnlineBettingSites.com:
If you feel you may have a sports betting problem or addiction, please seek help right away and without shame for your gambling addiction. We support recreational gambling and do not encourage anyone to bet more than they are comfortable spending for entertainment purposes.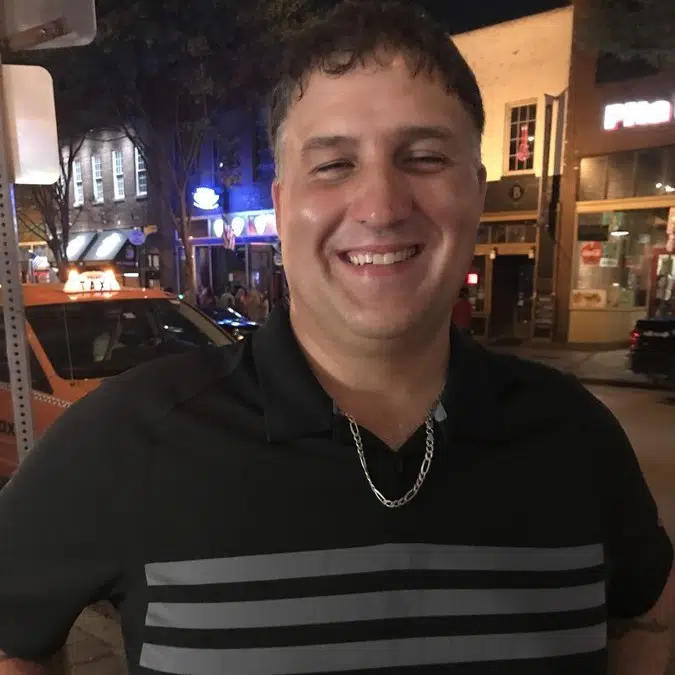 Mike Murphy is the founder of OnlineBettingSites.com and has over 10 years of experience in the legal online betting industry. A regular attendee of industry trade shows and conferences, Mike is a strong proponent of regulated markets and responsible gambling policies.