The key factor to success in all forms of betting is extracting maximum value out of the money you risk.
One simple way to pad the bottom line is to take advantage of online betting bonuses.
The market for new customers is competitive and betting sites promotions are carefully designed to attract new players. Betting bonus offers and signup promotions are among the most common incentives betting sites employ to attract gain new signups.
Here's a quick look at a few of the best betting bonus offers today:
Latest Betting Bonus Offers and Promo Codes
Generally, the types of gambling bonuses offered to customers vary from one type of betting or gambling to the next. Online bookmakers tend to have their own "bonus style" while poker rooms have their own take on promotions.
One thing gamblers should know about all bonuses in general is that it is critical to understand the terms and conditions attached to any offer. Understanding how the various types of betting promotions work and knowing what to look for when evaluating an offer make the difference between finding value and losing money.
Below is a quick overview of what you can expect from all types of gambling bonuses. Later, we will dig into an explanation of the common terms and conditions punters will run into when claiming signup offers.
Sports Betting Bonuses and Promotions
Sports Betting Bonuses: Sports betting sites commonly offer deposit bonuses and free bets or "no-risk" wagers. Always read the fine print. Some things to look out for are restricted types of bets, maximum win amount, and what you need to do to withdraw the winnings after accepting any risk free bet offers.
The use of phrases such as "risk free" or "no-risk" is questionable at best, and some gambling regulators actually prohibit the use of such terminology in advertising online sports betting bonuses.
Typically, "risk free" wagers work by guaranteeing a customer's first wager will be refunded with bonus credit if the wager loses. These online sportsbook offers can be beneficial, but it would be wise to give the terms and conditions a close read before proceeding.
Horse Racing Bonuses
HHorse Racing Betting Bonuses (coming soon!): Online racebooks typically offer rebate rewards or standard deposit match bonuses.
Rebate rewards work by offering to return a percentage of each customer's action back as cash or site credit each week. For example, placing $1,000 worth of wagers under a 3% rebate program would result in $30 being returned.
Horse racing deposit offers give customers bonus cash in return for making a deposit. The more you funds you transfer to your account, the bigger the first deposit bonus amount.
Casino and Poker Bonuses
Online Casino Bonuses: The most common form of welcome offer at online casino sites is a deposit bonus. Sign up for an account, make your first deposit and get free money added. It doesn't get any easier than that. Occasionally no-deposit casino bonuses are offered, along with game-specific promotions. As always, ensure the terms and conditions of any offer are fair and valuable before accepting.
Online Poker Bonuses: Poker sites most often offer deposit bonuses, with occasional promotions tied to tournament events and rewards programs. No-deposit poker bonus offers are also available from some online poker sites. Out of all the different forms of gambling, poker gives out the most useful, beneficial bonuses. If you can play a break-even game or better, the additional cash is extra money for your bankroll.
Gambling Rewards Programs
VIP and Loyalty Reward Programs: Customer reward and VIP programs are a popular means by which betting sites seek to keep active players happy and loyal. In the competitive online gambling space, it is much cheaper to keep exiting players satisfied than it is to constantly recruit new customers.
VIP treatment, wagering rebates and points-for-cash programs range wildly in terms of quality and value. A quality rewards program can make a significant difference over the long run for higher-volume players.
Types of Betting Bonuses and Promotional Offers
Online betting bonuses are offered in many different forms. Some give you free money for signing up. Others match your first deposit dollar-for-dollar or refund your first bet if it loses.
There is an endless variety of betting bonuses, but most of them fit into one of several popular promotional incentive categories.
Betting Promo and Bonus Codes
Most online betting sites give bonuses by default to all new customers, while others require the use of bonus codes. Sites that require promo codes ask for them at some point during the signup or deposit process.
Betting bonus codes let the site know which bonus each new customer is entitled to. Inputting the latest referral code ensures customers get the best promo available. That being said, most bonus codes are simply used to track marketing efforts and can largely be ignored.
OnlineBettingSites.com maintains up-to-date bonus codes for all sportsbooks that require them. Readers can see our reviews here for more information about claiming any specific offer, including important details from the terms and conditions attached to each bonus.
Betting bonus codes go by all sorts of different names and they come in all different forms. Some are simply called "bonus codes" while others may be called marketing codes or referral codes. Whatever they're called, they all do the same thing: offer punters incentives to make a deposit and place a few bets.
Wagering Requirements and Rollover Explained
One of the most important concepts to understand as a sports bettor is how wagering requirements (a.k.a. "rollover") work.
The majority of deposit bonuses and other cash back offers come with wagering requirements that must be met before the customer may withdraw the bonus money or any winnings associated with the bonus.
Rollover is usually expressed in the form of a multiple. For example, the terms and conditions of a bonus may explain that the bonus money may only be withdrawn after meeting a 1x rollover on the bonus amount. This indicates to customers that he or she must place a total sum of wagers equal to the size of the bonus in order to clear it for withdrawal.
Some bonuses come with substantially higher wagering requirements, and that is why it is so important to check the terms and conditions of every bonus. Some bonuses may come with 10x wagering requirements, for example, which makes it a more laborious process to clear the bonus for withdrawal.
In that case, a 10x rollover on a $100 bonus would require the customer to place $1,000 worth of wagers to clear the bonus. That is not only a lengthier process, but it also exposes the customer to more house advantage and makes it likelier to hit a poor run and lose the bonus before successfully clearing it for withdrawal.
Minimum Odds Provision
A close look at the terms and conditions of most bonuses will reveal that wagers only count toward the rollover if they meet a minimum odds provision.
For example, the terms may state that only wagers placed with odds of -200 or greater count toward the rollover.
This means wagers at odds of -200, -110 or +300 would all count toward meeting the rollover. However, wagers at odds of -250, -300 or -400 would not count toward the rollover. Sportsbooks include this provision in order to prevent customers from clearing a bonus by exclusively backing heavy favorites.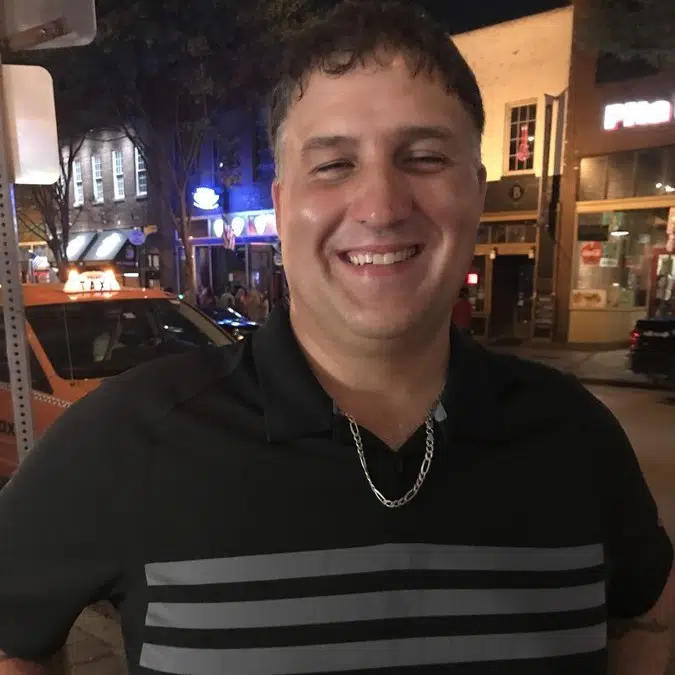 Mike Murphy is the founder of OnlineBettingSites.com and has over 10 years of experience in the legal online betting industry. A regular attendee of industry trade shows and conferences, Mike is a strong proponent of regulated markets and responsible gambling policies.