At OnlineBettingSites.com we aim to provide a complete guide to all aspects of the many forms of online betting. Our primary focus is on sports betting online and we also cover casino, bingo and poker. We are committed to compiling a comprehensive resource that will prove useful for those entirely new to online gambling, experienced bettors and everyone in between.
We will be regularly updating and adding quality content to the site, so please bookmark us and come back often. We welcome feedback from our visitors, so please contact us if you would like to comment on any part of our website or if there is anything you would like to see added or covered.
We Provide Accurate Info About Betting Online
The growth and accessibility of the internet in general has had a major impact on the gambling marketplace. More and more people are getting involved in online betting – whether it is to have a few spins at roulette, place a bet on a sporting event or play a few games of poker. Online betting is readily available to millions of people around the world and it is easier than ever to take part.
As a result, there is now a simply massive choice of online betting sites and we must be clear on one thing – not all betting sites are created equal. There are some excellent online bookmakers who consistently offer the best odds and great customer service. Some of the best online casinos have amazing jackpots and brilliant promotions. Top online bingo sites give their players an excellent choice of games and free bonuses. There are fantastic online poker rooms, with huge guaranteed tournaments and thousands of players to compete against. Unfortunately, there are some terrible alternatives out there too.
A big motivation behind the development of OnlineBettingSites.Com is to make life easier for punters to choose where to bet online, by listing the best online betting sites based on our own experiences.
Who Are We? About OnlineBettingSites.com Founders
The team behind OnlineBettingSites.Com has a wealth of experience in various forms of online betting and gambling. We are a diverse group of people from varying backgrounds and with a range of interests.
We share one common passion – the pursuit of successful betting.
The knowledge and understanding we are able to share via this website has been built up over years of gambling, learning from our mistakes and always striving to be as successful as possible.
All the information on this website is a direct result of either our own experiences or thorough research into a subject. We are all competent writers and, importantly, we all enjoy writing about our preferred subjects. There is a mutual dedication to ensuring that all the information we provide is accurate, relevant and useful. More about our staff coming soon.
Our team includes:
MJ

– founder and managing editor. MJ has worked in the online gambling industry as a players advocate and consultant for nearly 4 years. MJ oversees day to day operations and contributes occasionally as an author on any subject imaginable.

Ed – as a casino analyst Ed covered most of the pages related to games, he worked with us for around six months until we covered nearly every topic imaginable. Ed also contributed to our horse racing section.
Ryan – a huge fan of north american sports, Ryan is a sports handicapper and a winning sports bettor. He often contributes previews and makes predictions in our picks section.
Lina – our head programmer and lead developer, Lina codes and maintains the website. Soon she will be working with us to create some helpful search tools and various other ways to interact, including a rating system so users can help us vote on which sites to list.
Our Goal – Mission Accepted
We want people to be able to make an informed choice about where to place their bets online, which online casino or online poker room to play at or which bingo room is best for them. We want customers to get the best possible entertainment for their money and have the best possible chance of winning. Above everything else we want online betting to be safe and enjoyable for everyone that takes part.
The first step, and probably the most vital, towards a positive online betting experience is choosing where to bet or play. This decision, particularly for a beginner, can be somewhat daunting. As we've discussed, there is a huge number of online betting sites in existence today. Some of them are excellent, some of them perfectly good but there are plenty to avoid. We make it easier to choose a good online betting site by making recommendations on the best ones. We only list sites that we ourselves have played at and that we know will give their customers what they are looking for.
In addition to helping our visitors choose the best online betting site for their needs, we also want to ensure they get the most out of the experience. For some people, betting is a pastime; an enjoyable hobby that offers the chance to win some money. For others betting might be more than that; a pursuit to be dedicated to – studying, learning and always endeavouring to be as effective as possible.
Everybody is looking to gain something from online betting – it might be pure entertainment value, it could be consistent profit or it could be a combination of several factors. We provide advice, strategy and tips on all forms of online gambling to make sure that you get exactly what you want out of betting and wagering online.
Responsible Gambling
At OnlineBettingSites.Com we strongly encourage responsible online gambling for entertainment and fun. If you ever feel that you are gambling too much or that you are no longer enjoying it then take a break, talk to someone or quit. The good online betting sites will always offer you the ability to set deposits limits or to self-exclude yourself for a period of time. Make sure you take advantage of these features if you feel you need to.
Always remember that gambling is supposed to be about having fun and enjoying yourself. Please use the information we provide on our website wisely and we are confident you will enjoy your betting as much as we enjoy ours.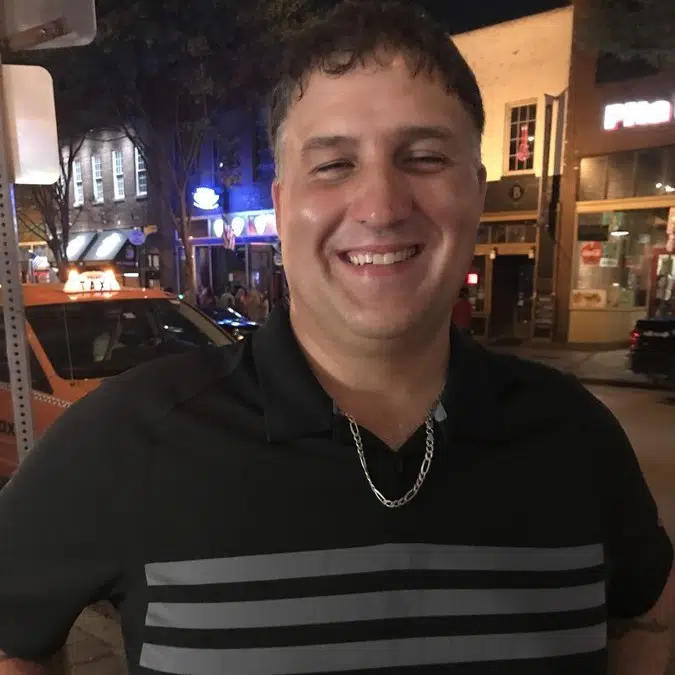 Mike Murphy is the founder of OnlineBettingSites.com and has over 10 years of experience in the legal online betting industry. A regular attendee of industry trade shows and conferences, Mike is a strong proponent of regulated markets and responsible gambling policies.