Anyone who has ever tried betting online for money is almost certainly familiar with one of the primary methods used to attract new customers to betting sites: the signup bonus.
If you're not familiar with betting signup bonuses, they are deals in which betting sites give new customers free chips or wagers in return for opening an account and making a deposit.
Best VIP Loyalty Programs
The majority of betting sites heavily advertise these bonuses in order to attract new customers. But, online gambling sites don't just work hard to attract new customers. Betting sites also work to retain existing customers. One method in which they encourage loyalty is by providing VIP loyalty programs.
Sports Betting loyalty programs come in many different formats, but they are all designed with the goal of rewarding players in return for their activity. Loyalty programs give you cash bonuses, gifts and other perks as a reward for your business. The more active you are, the more you can expect to receive from your sports betting loyalty program.
If you play regularly at any one brick-and-mortar casino, the odds are you'll be presented with a player's card at some point. You can then present this card whenever you sit down at a table to have your play tracked. As you play, you earn comp points that can later be exchanged for free drinks, meals, hotel rooms and other accommodations.
Some casinos even have catalogues full of prizes that you can redeem with your player points. The VIP loyalty programs provided by online betting sites work in a similar manner. Your play is tracked, comp points are awarded and you can exchange those points for gifts and bonuses.
At an online betting site, you earn points every time you place a wager or participate in a real money poker game. Your points build up the more you wager and these points are worth real money. For example, you might earn 1 point for every $10 you wager, and the casino will return $1 for every 100 points.
At some online casinos you can exchange your points at any time for cash in your account. At others, your points are automatically converted at the end of each month. This fairly simple reward scheme can add up to a lot of free money over time. And best of all, you don't have to do anything other than play like you always do.
Online poker sites and bingo usually offer something similar. Every time you enter a poker tournament or play ring games, or each time you purchase a bingo card, you earn points. These points accumulate over time and you can eventually exchange them for gifts and cash.
Many online poker rooms have an online store where you can redeem your points for a variety of items. These might include gifts such as electronic goods, tournament tickets or straight up cash. At online bingo sites, points are often exchanged for free bingo games.
Most betting loyalty programs are set up in this basic manner, but each program does have its own, unique style. By spending some time looking into the offerings at various betting sites, you are bound to find a scheme that suits you and the way you play online.
It might even be worth playing at multiple online betting sites in order to benefit from more than one loyalty program. However much you bet online, a good loyalty scheme should return some free money and this extra value can make a real difference in your bottom line.
The majority of the top online gambling sites take it even further for big customers – often known as high rollers or VIPS. A VIP program is no different than a loyalty scheme, but it tends to favor those that bet big or play in higher volumes.
In many cases, VIP programs have tiers you have to work through to benefit from the best rewards. For example, you might start at Bronze level and once you've wagered a certain amount you'll be promoted to Silver level. After that it's Gold and then might come Platinum and Diamond. Different online betting sites operate differently but the basic principle remains the same. The higher the level you reach, the better the rewards you receive.
Some of the benefits offered on VIP programs can be quite valuable, and often include "money can't buy" type prizes. Luxury holidays, invitations to exclusive events, tickets to concerts or sporting events and even top of the range cars can be on offer to the real high rollers.
If you like to bet big, you should make sure that your online betting site has a decent VIP program and treats you accordingly. Even if you don't wager big bucks, betting regularly over a long period of time can easily move you up the levels and increase your rewards.
Whether you bet often or infrequently, with high or low stakes, the best online betting sites certainly provide you with some benefits for being a customer. This is a great perk of doing your betting online and should definitely be taken advantage of.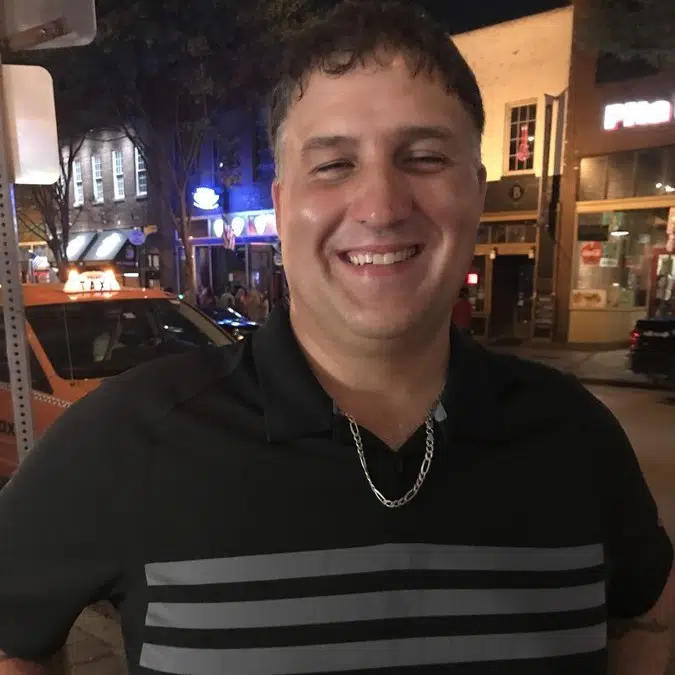 Mike Murphy is the founder of OnlineBettingSites.com and has over 10 years of experience in the legal online betting industry. A regular attendee of industry trade shows and conferences, Mike is a strong proponent of regulated markets and responsible gambling policies.