Varying gaming laws, language, currencies, and culture greatly impact which betting sites are the best for gamblers in any particular country. Therefore, OnlineBettingSites.com has compiled a large country-by-country database of recommendations for gamblers around the world.
Below, readers will find recommendations tailored to their countries of residence. The list of betting sites immediately following this introduction is geotargeted by IP address to show relevant recommendations to readers from various countries.
Readers can scroll down further for more information about online sports betting and gambling around the world. Each of our country pages provides targeted recommendations of where to play online safely, an explanation of local gaming law and other key information related to currencies, licensing information and more.
Best International Betting Sites
Online Betting in Europe
As a whole, Europe leads the world in terms of legalization, regulation, and innovation in online betting. The region ranks as the largest overall market for gambling revenue and continues to plow ahead thanks to favorable gaming laws and high disposable income levels.
As one would expect, in a healthy market, there is considerable competition. Only the most well-managed and highly trusted operators have what it takes to earn a place among the best European betting sites.
Several European Union member states were among the first countries in the world to legalize online gambling. Chief among these is the UK which is home to many of the world's biggest names in internet gaming.
Pro-gambling laws have done much to foster healthy competition and provide substantial tax dollars to various European governments.
Legality of Online Gambling in Europe
Each European nation takes a different approach to managing online gambling. On the one hand, countries such as the UK, France, and Spain went the legalization and regulation route.
Other countries have gone the route of criminalization and blocking and censoring online gambling sites. There, the goal is to eradicate gambling or protect government-run monopoly providers. The environment in those countries is challenging, but we've seen time and time again that it is impossible to plug the leak with prohibition. Where there is a demand, someone always finds a way to provide the market with what it wants.
The European Union takes no official stance on online gambling other than to enforce free trade laws that promote competition. Basically, if a country chooses to outlaw gambling, it must outlaw it across the board and not just protect government-approved monopolies. If a country chooses to legalize online gambling, it should allow companies from other EU member states access to the domestic market.
In this environment, there have been more than a few clashes between EU member states and the EU itself due to protectionary measures enacted by various governments.
For example, Greece once attempted to "legalize" gambling, but it enacted harsh standards on foreign operators not imposed on local operators. Greek lawmakers tried to play both sides by claiming "legalization for everyone" while simultaneously pushing out foreign competition through the use of heavy-handed regulation and taxation.
The EU saw through the ruse and ordered Greece to change its tune and either ban online betting for everyone or allow it. That saga continues to this day and is but one example of how convoluted any online gambling discussion in Europe can get.
Country Specific EU Betting Information
OnlineBettingSites.com has put together many country-specific pages that go into much greater detail for each country in the European region. Find your country below and expand the section to read more about online betting in your country.
United Kingdom
The UK is the leader in online gambling and was one of the first member states to legalize the activity. Home to many of the world's largest bookmakers, the UK is rich in gambling history. Players have unfiltered access to foreign and domestic operators, and all forms of gambling are legal in the UK.
The UK is probably the best country in the world for punters. Not only do you have access to all the best European betting sites, but you pay no taxes on your winnings. Additionally, the Gambling Commission effectively regulates the industry and ensures high standards of conduct among licensed bookmakers.
Read more: UK Betting Sites
France
France allowed limited forms of online gambling as early as 2004. Still, it wasn't until 2009 that French regulators liberated the market, and foreign operators were allowed to apply for licenses to offer their services to French citizens.
French betting sites do not operate with as much impunity as their UK counterparts due to tough regulations. Still, the passage of the French Gambling Act in 2009 did offer significant improvement. You can now safely bet online at many licensed operators from the comfort of home.
Read more: Online Betting in France
Italy
Italy joined the online betting bandwagon in 2010 with amendments of its own laws that enacted a framework by which operators could apply for licenses to serve the market. There are some great options for players, but short-sighted lawmakers prevented the market from reaching its full potential thanks to punitive taxation of operators.
The Italian government has expressed interest in shaping a more growth-friendly market after last year saw declining gambling-related tax revenues.
Read more: Italy Betting Sites
Ireland
All major EU betting sites operate in Ireland under laws that basically mimic what the UK has in place. This goes for both Northern Ireland and the Republic of Ireland. Punters can bet online and pay very little taxes in the process.
Read more: Ireland Betting Sites
Germany
Online gambling enjoyed popularity among German citizens with foreign operators in the early to mid-2000s, but in 2008, the national government outlawed all forms of online gambling. Taking an almost totalitarian stance, the government drafted rules to block gambling sites and stop German banks from doing business with foreign operators.
EU Courts put a stop to this in 2010 and forced Germany to open up its market. 15 of 16 German states signed a 2011 treaty that was supposedly going to allow 20 licenses to international gambling operators. The government delayed the process multiple times, and no licenses were awarded.
Online gambling enjoyed popularity among citizens with foreign operators in the early to mid-2000s, but in 2008, the national government outlawed all forms of online gambling. Taking an almost totalitarian stance, the government drafted rules to block gaming sites and stop German banks from doing business with foreign operators.
EU Courts put a stop to this in 2010 and forced Germany to open up its market. 15 of 16 German states signed a 2011 treaty that was supposedly going to allow the issuance of 20 licenses to international gambling sites. The government delayed the process multiple times and no licenses were handed out.
Spain
After restricting gambling to state-run lotteries for more than 50 years, Spain legalized online gambling in 2008. They further liberalized the market in 2011 and allowed the expansion of foreign operators into the country.
Spanish bettors have the best of both worlds, considering the world's biggest gambling sites are offered to Spanish citizens, and there is a legion of home-grown Spanish betting sites available. Licensed operators pay a 25% tax on gross revenue gained in the Spanish market. Players are subject to normal income tax, which starts at 24%.
The market struggles under a high tax rate.
Read more: Online Betting in Spain
Netherlands
Outdated gambling laws in the Netherlands are interpreted to outlaw online betting, but the government has done little to enforce its halfhearted prohibition. Foreign betting firms are not supposed to accept players from the country, but most European betting sites do so anyways.
We've been hearing for several years now that the country has plans to legalize and regulate the market, but delay after delay has resulted in no major changes. For now, our Dutch readers can wager at most betting sites with little legal risk.
Read more: Netherlands Betting Sites
Greece
Greek lawmakers have done everything they can to protect the state-run monopoly on gambling and now finds themselves violating EU fair trade laws and shunned by the industry. The government made a halfhearted attempt to pass a law that would allow European betting companies to apply for licenses. Still, it is clear to everyone that burdensome regulations and tax rates are designed to keep everyone else out.
The government now seeks to prohibit online gambling by ordering internet service providers to block access to foreign betting sites. Even so, determined gamblers have found creative ways to bypass the filter and play online wherever they wish.
Read more: Greece Betting Sites
Belgium
Online gambling is legal and tightly regulated in Belgium. Companies that wish to serve the Belgian market must apply for licenses. Internet service providers block unlicensed betting sites, and individual players have been fined for using unlicensed apps. Bettors in Belgium may place bets legally at licensed operators.
Read more: Belgium Betting Sites
Austria
Operators face a complicated mess of confusing gambling laws, but the situation is simple for players who have access to all the world's best betting sites in addition to Austria's sole government provider. Win2Day.at is the only operator authorized to provide betting services to Austrians, but the reality of the situation is that bettors in Austria can wager anywhere they choose.
Read more: Austria Betting Sites
Poland
Recent moves by the government have shown that Poland is determined to move the wrong way in promoting freedom of choice. Polish gamblers were once able to visit any online bookmakers they wanted. Still, the government announced in 2014 that it had collected the names and information of more than 24,000 citizens suspected of visiting offshore betting sites.
Sweden
Online gambling in Sweden has been legal for over a decade on the state-run betting website Svenska Spel. Not surprisingly, the state-run monopoly faces pressure from the EU due to violations of anti-protection trade agreements.
However, things still seem to be just fine for online gamblers in Sweden. Many foreign operators operate freely within the state, and players have no problems depositing and withdrawing. In early 2014, Sweden made plans for a more relaxed regulated market that would license foreign operators.
Winnings from state-run operations or those based in the EU are not taxable under Swedish law. Winnings from betting sites operating outside the EU are subject to Swedish income tax.
Read more: Sweden Betting Sites
Norway
Norway is like many countries in that it is technically illegal to bet online anywhere other than state-run gambling sites, but with little actual enforcement of the law.
A 2010 law ordered banks to stop processing transactions to betting sites, and that could result in your credit card deposit being declined. However, many offshore gambling sites still accept Norwegians and offer plenty of alternative deposit methods that are efficient and safe.
Read more: Norway Betting Sites
Finland
The legal landscape in Finland resembles that of Norway. Players are supposed to stick with a few state-run gambling operators, but there is little in the way of enforcement. Finnish players can easily hop online, find a betting site and play for real money.
Read more: Finland Betting Sites
Denmark
The Danish government takes the free-market approach to regulate online gambling. International operators can apply for licenses and offer their services to players, provided the operators can demonstrate competence, security, and strong financials.
The government does maintain a small blacklist of restricted betting sites, but almost all the major names in online gaming own a Denmark license.
Read more: Denmark Betting Sites
Portugal
Portugal updated its gambling laws in 2015 to open the industry to competition from foreign operators and exercise some form of regulation. Sadly, confiscatory tax rates have scared away almost every major name in online gambling.
Many big-name providers have left the market entirely and no longer accept customers from Portugal. There are still a few options for players, but hopefully, lawmakers will amend the country's laws.
Read more: Portugal Betting Sites
Romania
Romania has made great strides toward creating a gambling-friendly environment over the past two decades. Legislation passed in 2015 set up a framework by which European betting sites can apply for licenses, but burdensome regulations and fees have scared away all potential applicants.
Currently, most big-name gaming brands accept Romanians despite not having a license to do so. It is supposedly illegal to bet online at any unlicensed website, but there is no enforcement mechanism to enforce the law. The result is you can play pretty much anywhere you want.
Read more: Romania Betting Sites
Bulgaria
Gambling laws in Bulgaria have been through quite a bit of change in recent times, but the dust has mostly settled, and a handful of safe betting sites now hold licenses to operate within the country.
Unlicensed operators are subject to internet censorship, but the country seems to be relaxing its stance.
Read more: Bulgaria Betting Sites
Hungary
Over the years, amendments to gambling laws in Hungary moved the country from having no licensing process, to having an expensive and complicated licensing process, to having something more streamlined.
It's still a work in progress, but the good news for players is that most major European betting sites accept Hungarians.
Read more: Hungary Betting Sites
Czech Republic
The Czech government has been trying to find a way to manage the gambling industry for years now. Various proposals that would regulate online and in-person gambling have been approved, struck down, or amended to the point where nobody is certain what will happen next.
The good news is that things are quite a bit simpler for bettors. Despite the ever-changing legal environment and inability to obtain licenses, most of Europe's top online gambling brands accept players from the Czech Republic.
Read more: Czech Republic Betting Sites
Belgium
Belgian bettors are fortunate to have a government that does not seek to prohibit online gambling. Instead, lawmakers have a licensing system in place that allows companies to gain approval to host online wagering.
Authorities strictly enforce the country's gambling laws to the point where they have stated that they may prosecute citizens who choose to play at unlicensed betting sites.
Read more: Belgium Betting Sites
Croatia
The legal situation in Croatia is very positive for bettors who have many options, including locally licensed operators and major European betting sites. There are no laws against betting online or using apps that do not hold a Croatian gambling license.
Read more: Croatia Betting Sites
Albania
Currently, online gambling is neither legal nor illegal in Albania. The country does not have any licensing system or approval process, so there are no expressly legal Albanian betting sites.
However, there appear to be no laws that criminalize the act of betting online at any of the many foreign operators that accept Albanians.
Read more: Albania Betting Sites
Slovenia
Online betting sites are largely unregulated in Slovenia. There are rumors that the law may be changing soon, but for now, you're free to wager wherever you want.
Read more: Slovenia Betting Sites
Latvia
Latvia has a licensing process for online betting sites, but excessive fees make it a burden for most operators, considering the country barely tops two million residents.
Most international betting websites accept customers without the proper licensing. Latvian bettors should exercise caution in choosing where to bet online.
Read more: Latvia Betting Sites
Lithuania
Outdated gambling laws in Lithuania make no mention of online betting, but the government believes it is illegal to organize games of chance online.
The law makes no mention of playing online, so Lithuanians are generally free to bet online wherever they want.
The president has recently expressed a desire to regulate the industry, but nothing has come of that yet. For now, feel free to play online wherever you want.
Read more: Lithuania Betting Sites
Estonia
After relaxing its gambling laws, Estonia has become an attractive market for online betting operators. A sensible licensing process and reasonable tax rate have led some of the world's largest names to set up shop in Estonia.
If you're interested in online betting from Estonia, you have plenty of reputable apps to choose from.
Read more: Estonia Betting Sites
Slovakia
Online betting is legal and regulated on paper, but the Slovakian government has yet to issue any licenses to operators. Despite a lack of licensed betting apps, there are no laws restricting citizens from wagering at any of the major foreign operators that accept bettors from Sovakia.
Read more: Slovakia Betting Sites
Iceland
Online gambling is restricted in Iceland, but no laws prohibit individual bettors from signing up and wagering online.
At least one major betting site accepts króna deposits, and several others have processes to complete currency exchanges on your behalf.
For years, we've been hearing rumors that lawmakers have plans to update the country's gambling laws, but nothing has come of that yet.
Read more: Iceland Betting Sites
Greenland
Greenland gambling laws appear to be very positive for the industry, thanks to a reasonable tax rate and licensing process.
However, many betting websites have done the math and find it unprofitable to jump through the necessary hoops to serve a nation with such a small population.
Some betting sites continue to accept Greenlandic players without the proper license, while others have left the market altogether.
Read more: Greenland Betting Sites
Luxembourg
Gambling laws dating back to 1977 do not specifically mention online gambling, but they clearly outlaw all forms of betting that are not expressly legal.
However, there are no laws against merely wagering online, and the government has so far not attempted to censor the internet or prevent players from making deposits.
The result is a healthy but untaxed industry dominated by major foreign European betting sites.
Read more: Luxembourg Betting Sites
Belarus
The Belarusian government is very hostile to online gambling. Players caught patronizing betting websites are subject to hefty fines, and the government is noted for internet censorship and monitoring.
Homeowners are even held responsible for internet use by their guests. Despite these risks, almost all online betting sites openly accept customers from Belarus.
Read more: Belarus Betting Sites
Armenia
Armenia regulates certain forms of gambling, including a state-backed sports betting website operated by the Vivaro brand.
Online betting is largely permitted in Armenia, provided it is run by a licensed operator (of which there is just one currently).
Read more: Armenian Betting Sites
Cyprus
Online sports betting is legal but highly regulated in the Republic of Cyprus. The National Betting Authority (NBA) oversees online betting and has issued licenses to a handful of operators.
Read more: Cyprus Betting Sites
Gibraltar
Gibraltar serves as a major licensing jurisdiction for many of the world's largest online gambling brands and software developers.
Strict regulatory oversight and a clean track record give Gibraltar betting licenses weight, and more than a handful of UK operators have opted to set up shop in Gibraltar.
Read more: Gibraltar Betting Sites
Malta
The Malta Gaming Authority (MGA) is one of the more prominent licensing authorities and is the preferred license of many international gambling apps.
Malta itself has a relatively small domestic gambling industry. Its ability to properly regulate licensees has been called into question more than once, but gambling reforms initiated in 2018 have attempted to shore up the country's reputation as a reliable licensing body.
Read more: Malta Betting Sites
Switzerland
Domestic casino operators in Switzerland control online betting. Under current law, internet service operators are obligated to block access to all foreign gambling sites that offer their services to Swiss residents.
Read more: Switzerland Betting Sites
Ukraine
Ukraine has wavered back and forth between allowing a healthy gambling industry and outright banning all forms of betting across the board.
Some betting sites serve the Ukrainian market today, but the government also attempts to block internet access to gambling websites.
There have been efforts to legalize in-person and online gambling in recent years, but progress has been slow.
Read more: Ukrainian Betting Sites
Bosnia and Herzegovina
Most forms of gambling are prohibited across the Federation of Bosnia and Herzegovina, but Republika Srpska does issue licenses to online sports betting and gambling operators.
The country has struggled to form a uniform approach to gambling, but players across the country can visit foreign gambling sites to play online.
Read more: Bosnia and Herzegovina Betting Sites
Serbia
Online sports betting and gambling are legal in Serbia. Gambling laws approved in 2019 and updated in 2020 establish the framework under which operators may acquire licenses to offer games of chance online to Serbians.
There is still considerable competition from unlicensed foreign operators, which has prompted the Serbian Gambling Authority to push for internet blocking.
Read more: Serbian Betting Sites
Online Betting in North America
The North American gambling market is highly regulated, which has implications for betting sites available to gamblers in this region.
We limit our discussion of online betting in North America to Canada and the United States for simplicity's sake.
Readers in other neighboring countries, such as Mexico, can see our section dedicated to Central and South America for more information about the local landscape.
In both the US and Canada, online sports betting and gambling are regulated primarily at the state, provincial, and territorial levels. This region-by-region approach to online betting makes for a somewhat confusing landscape.
Still, readers can use our country-specific guides for simple explanations of how it all works, guides to gambling in each region, and lists of betting sites that are safe, legal, and licensed.
United States
Online betting sites in the United States are regulated at the state level. Some states have chosen to legalize online sports betting, horse racing, and daily fantasy sports apps. A select few have legalized full suites of online gambling, including online casinos and poker sites.
Changes in federal law in 2011 and 2018 gave states the power to legalize online sports betting. Many states now authorize the activity and issue licenses to reputable online sportsbooks and betting apps.
Read more: USA Betting Sites
Canada
The Canadian approach to online gambling is directed at the provincial level, with each province and territory deciding which forms of sports betting and gambling to authorize.
Most Canadian provinces offer some form of legal online betting.
Read more: Canadian Betting Sites
Online Betting in South America
Latin America is simultaneously one of the most promising and underserved markets for online betting. The region is home to more than 600 million people connected to the internet and has the disposable income to take up real money sports betting and online gambling.
We offer brief overviews of the gambling laws and availability of online betting in every Latin American country. You can follow the "read more" links to learn more.
Most Latin American countries allow online gambling, although only a few license operators. For the most part, people living in Latin America use foreign betting sites and apps.
Brazil
Brazil's existing gambling laws are badly outdated and make no mention of online betting. The laws currently on the books date back to the 1940s and are ill-prepared to address online gambling.
The current situation allows residents to bet online with foreign gambling websites hosted in jurisdictions that regulate online wagering.
However, change appears imminent. A bill addressing online betting in Brazil, first introduced in 2014, seeks to issue a limited number of licenses for online sports betting sites.
The bill still has a long way to go before it becomes law.
Mexico
The legal situation in Mexico is in a state of flux presently, with outdated laws that are difficult to apply to online betting with any degree of certainty.
Several local Mexican betting sites operate today, but most gamblers still do business with overseas sites that offer Spanish language websites and peso-friendly deposit methods.
It does appear things could change soon. Back in 2014, the government announced it was planning legislation that would properly address online betting in Mexico.
Details are still lacking years later, but at least we know online gambling is on the minds of Mexican lawmakers.
In the meantime, players have access to just about every major international betting site.
Colombia
Colombia has considerable potential as an online betting market, but the existing law is terribly outdated. The current situation in Colombia leaves online gambling completely unregulated, and as such, bettors can wager online wherever they wish.
Betting sites based out of other countries (such as the UK) openly accept Colombian bettors.
At one point, the government regulator threatened to stop unregulated online gambling but never followed through on the threat. There is also a decent chance that Colombia eventually legalizes and regulates online gambling.
The regulator has the power to unilaterally implement new laws – even as far as setting up a licensing framework to authorize and oversee online betting.
News outlets report that the government is strongly considering legalizing and regulating the industry. These rumors have been circulating for years, but industry insiders seem confident that Colombia will legalize online betting sites and apps.
Argentina
Like many Latin American countries, Argentina needs updated gambling laws. Individual provinces manage gambling within their territories, which makes a nationwide solution more difficult.
One province flirted with online betting and even issued a license to Bwin.Party for a short time. That license was later revoked and Bwin.Party left the market.
Most other international betting sites simply accept Argentinian customers without bothering to comply with local laws.
Unfortunately, this seems to be the most sensible solution given the convoluted gambling laws that govern each region.
There are a few local operators in business right now. Their existence could push the central government to develop a better solution for managing the growing online gambling industry.
Peru
Peru has embraced online betting to a greater extent than the vast majority of Latin American nations. Existing gambling laws specifically mention online gambling and give the country's regulatory body the authority to issue licenses to online betting operators as well as oversee land-based gambling operations.
These laws look good on paper, but the truth of the matter is that Peru does a poor job of regulation. An old Wikileaks document found that Peru's regulators are lax when it comes to enforcing the law. For this reason, we recommend Peruvians consider betting sites headquartered in other countries that take regulation seriously. The law does not prohibit Peruvian bettors from wagering with foreign operators.
Venezuela
Gambling is legal but strictly regulated in Venezuela. A handful of casinos are authorized by the government and citizens can visit those casinos to bet on sports. The government has stated that it has no plans to expand the gambling industry.
At one point, some online betting sites were headquartered out of Margarita Island, but it is unclear if those sites still operate. In any case, they held dubious reputations and never actually targeted the Venezuelan market. The government-run lottery also offers a small selection of games online. Venezuelans looking for a safe place to bet online would be best served by visiting offshore betting sites licensed by reputable regulators.
Chile
Chile gambling laws make no mention of online betting. There is no mechanism by which a company based in Chile could legally offer online gambling, but there is also nothing stopping Chilean bettors from using online betting sites headquartered in other countries.
Most popular betting sites accept Chileans, and many of those apps offer services in Spanish.
Ecuador
Ecuador banned all gambling in 2011 and closed down the country's betting shops. It is also impossible for would-be operators to apply for online gambling licenses. However, the law makes no mention of online betting and Ecuadorians are not prohibited from using foreign betting sites.
This creates a situation that is common in countries that do not license and regulate online gambling. There are no local betting sites, but players can visit hundreds of offshore gambling websites to play online for real money.
Guatemala
Gambling is illegal on paper in Guatemala, but bettors don't have to look very hard to find online betting options.
Online betting in Guatemala is completely unregulated and there is no process for gambling websites to apply for licensing. The safest option for locals is to visit popular international betting sites headquartered and licensed in reputable jurisdictions.
Cuba
In days long past, Cuba was a major gambling destination that catered to high-rolling celebrities and businessmen from around the world. Fidel Castro's communist revolution in 1959 brought an end to that when the dictator banned all gambling.
Online sports betting sites in Cuba are also prohibited. It is unclear if the government prosecutes citizens for wagering online, but most international gambling websites accept Cuban bettors.
Haiti
Land-based gambling is legal in Haiti, although there are only a couple of actual casinos in operation right now. Gambling laws do not regulate online gambling, but there is nothing stopping citizens from visiting offshore betting sites. Some international betting sites accept Haitian bettors, but many popular operators do not.
Bolivia
Online betting in Bolivia is completely unregulated. Gamblers can use at foreign betting sites, but care must be taken to choose safe and legitimate betting sites. We recommend sites headquartered in countries that have strong online gambling regulations.
Gaming laws enacted in 2002 opened the country to brick-and-mortar casinos, but the industry grew unchecked and lawmakers stepped in with legislation in 2010 and 2011 designed to bring the industry under closer scrutiny.
Dominican Republic
Online betting in the Dominican Republic is legal. As one of the more gambling-friendly nations in Latin America, most forms of wagering is permitted.
There is a process for online betting operators to apply for licenses, however, the licensing process is expensive and there are no laws that prevent websites hosted in other countries from accepting bettors in the Dominican Republic.
Dominican Republic Betting Sites
Honduras
Several brick-and-mortar casinos operate in Honduras despite unclear gambling laws and halfhearted enforcement. The legal situation in Honduras is fluid due to deep-seated corruption and a weak government that has bigger problems to deal with than gambling.
Online betting is completely unregulated, but Honduran bettors can use offshore gambling sites.
Paraguay
Sports betting is legal in Paraguay, but only with the national lottery or at one of the country's three brick-and-mortar casinos. The government has been known to crack down on underground gambling dens in the past and has even passed legislation to target illegal gambling providers.
Online betting in Paraguay is not regulated at all, although it would be illegal to start an online sportsbook as a business.
Nicaragua
The Nicaraguan government takes a regulatory approach rather than prohibition of gambling. Sports betting is legal for those 18 and over, at brick-and-mortar casinos.
Lawmakers have also updated the laws in more recent years to provide for the licensing and regulation of online betting sites. The laws still need some fleshing out before operators can launch in Nicaragua, but efforts so far look promising for bettors.
El Salvador
El Salvador has tried to stamp out gambling a couple of times with laws passed in the late 1880s and again in 2002. These laws were only haphazardly enforced and the government was unsuccessful in its bid to rid the country of gambling. Certain types of brick-and-mortar casinos are now tolerated and remain freely available to both tourists and residents.
Online gambling is not mentioned in any of the country's laws. Bettors in El Salvador can bet online using sites and apps hosted in other countries.
Costa Rica
Costa Rica has a long and interesting history with online gambling. It has long served as a hot spot for gambling operators that take wagers from American bettors contrary to US law. The local government does not regulate online gambling at all; anyone wishing to open a betting site simply needs to apply for a "business processing" license and begin taking wagers. Companies headquartered in Costa Rica may not accept wagers from local bettors.
The complete lack of regulation also makes Costa Rica an attractive destination for rogue operators. Betting sites headquartered in Costa Rica should be carefully investigated before depositing real money.
Panama
Nearly all forms of gambling are legal in Panama. Brick-and-mortar casinos of all sizes operate across the country and the government ensures basic standards of fairness and transparency are implemented by licensed operators.
Online betting sites may be licensed in Panama, but oversight over licensees is lacking. Bettors considering using a betting site with a Panamanian license should look into the site's history and reputation using our betting site reviews as a reference.
Puerto Rico
Puerto Rico's gambling laws are designed primarily to support the island's tourism industry. Casinos are legal, but may only be established within hotels. The government monitors and regulates the industry with a firm hand. There have been talks of lightening up some of the regulatory measures applied to casinos, but any changes would be minor from the player's point of view.
Local betting laws do not address online gambling and there no means by which operators could be licensed to offer wagering.
Uruguay
Uruguay allows most forms of gambling through privately owned casinos and the national lottery (which also operates two horse racing tracks with legal betting).
Gambling laws do not mention online betting sites, so there is no way for sportsbooks to acquire a license and offer their services online.
On the other hand, bettors in Uruguay can wager at foreign sports betting websites.
Guadeloupe
Guadeloupe is an overseas region of France and is therefore subject to French gambling laws, bettors in Guadeloupe can use betting sites that are licensed by the French government.
Locals are not prohibited from using unlicensed betting sites based in other countries, but internet service providers are known to block access.
Martinique
Like Guadeloupe, Martinique is a French region with the same gambling laws as the French mainland. If you want to keep it strictly legal, you can play at the same betting sites that are licensed in France.
French Guiana
French Guiana is guided by the gambling laws of the French mainland. Bettors can use legal betting sites licensed in France.
The one issue Martinique bettors may have when choosing to wager at unlicensed betting sites is the possibility of your internet service provider blocking access.
Saint Martin / Sint Maarten
The St Martin / St Maarten island as a whole is divided roughly 60/40 between French and Dutch control. The French side has no actual casinos, while the Dutch side is home to many. Online gambling on the French side is dictated by French gaming laws.
Online betting on the Dutch side falls under the purview of the Netherlands. Dutch gambling laws do not mention online betting and players can use many popular international betting apps.
Saint Barthélemy
St. Barts is a playground of the rich and famous, with a local population just north of 9,000 people. It is a French region but has no online betting laws of its own. Betting sites that are licensed to operate in France may also be accessed from Saint Barthélemy.
Aruba
Aruba takes a fairly relaxed approach to online sports betting and gambling. The island hosts land-based gambling options that are targeted mostly towards visitors and issues licenses to online gambling operators. Residents are restricted to just eight monthly visits to land-based casinos, but also have access to many popular online sportsbooks and betting apps.
Read more: Aruba Betting Sites
Belize
Belize is a gambling-friendly nation with no restrictions against residents visiting international online betting sites. The government also licenses online sportsbooks and betting apps, but operators licensed in Belize are not allowed to accept wagers from Belizian bettors. Locals and residents get around this by using international gambling sites.
Read more: Belizean Betting Sites
Online Betting in Asia
This section is all about online betting in Asia. Below you will find a quick list of the best Asian betting sites, followed by guides to gambling laws in each country.
We recommend that bettors in Asia use gambling sites and sports betting apps that primarily target the Asian market due to issues with properly processing deposits, paying out withdrawals, and supporting Asian bettors with the correct languages and currencies.
The advantage to wagering with Asian betting companies is that you usually have access to deposit options designed for your currency and customer support available in your language.
The other option is to use online betting sites headquartered in Western nations which often accept players from countries that are restricted at Asian betting sites. The disadvantage is these operators typically do not have as deep an understanding of the Asian gambling culture.
OnlineBettingSites.com offers country-specific overviews for the most populous Asian countries below:
India
India is home to huge numbers of people interested in sports betting and gambling. Many international betting sites cater to Indian bettors, supporting rupee deposits and offering way more options for betting on cricket than most operators. India gambling laws vary from state to state, we offer a complete guide for Indian bettors below:
Read more: Online Betting in India
The Philippines
The government of the Philippines is quite anti-gambling and most betting sites block bettors in the Philippines from signing up or placing wagers.
Read more: Online Betting in the Philippines
Hong Kong
Hong Kong is very anti-gambling and most Asian betting sites do not accept residents of Hong Kong. Several alternatives that bettors in Hong Kong can consider are listed on our corresponding page.
Read more: Hong Kong Betting Sites
Singapore
Singapore passed legislation in 2014 that made it a crime to place wagers at sites that are not specifically approved by the government. Even so, there are a number of foreign operators that still accept customers from the country, provided you're able to bypass censorship programs enacted by the government.
Read more: Singapore Betting Sites
Indonesia
Gambling laws in Indonesia are very hostile to wagering of all types, but authorities fight an uphill battle with Indonesian bettors able to access betting websites hosted around the world. Learn more about the legal situation and potential risks before using any online betting sites and apps from Indonesia.
Read more: Indonesia Betting Sites
China
The Chinese government runs through the motions of trying to stop online betting, but those efforts are mostly in vain. Government censorship programs seek to scrub the web of anything related to online gambling, but Chinese bettors easily find ways around it. Many Chinese betting sites operate today, complete with Chinese language websites and deposit options targeting Chinese gamblers.
Read more: Online Betting in China
Malaysia
Malaysia's gambling laws are vague and may or may not criminalize online betting. Whatever the technicalities may be, Malaysian bettors have no lack of online betting options.
Read more: Malaysia Betting Sites
Thailand
Thailand takes an anti-gambling approach on paper but follows up with little actual enforcement of the law. Bettors in Thailand can wager with many popular international betting sites.
Read more: Thailand Betting Sites
South Korea
South Korea has laws that prohibit the operation of gambling websites but there appear to be no restrictions for Korean bettors who wager online using sites and apps that cater to Koreans.
Read more: South Korea Betting Sites
Vietnam
There are a number of Vietnamese gambling sites that target bettors in Vietnam, offering deposit methods that process in Vietnamese dong currency and offer their support in the Vietnamese language. The government attempts to block access to online betting sites, but it's not difficult for Vietnamese bettors to bypass the filter.
Read more: Vietnam Betting Sites
Taiwan
The Taiwanese government is officially against online gambling but there seems to be little enforcement. We were unable to find any instances of bettors being procesecuted for wagering at online betting sites and apps.
Read more: Taiwan Betting Sites
Cambodia
Cambodia is another Asian nation that seems tough on gambling when you read the law, but enforcement is an entirely different matter. The country faces a multitude of more important problems with little attention actually focused on preventing online betting.
Read more: Cambodia Betting Sites
Japan
Japan is a big gambling nation, even if lawmakers do not endorse the activity. Most major Asian betting sites accept Japanese customers and have no problem accepting deposits or paying out withdrawals to Japenese bettors in yen.
Read more: Japan Betting Sites
Macau
Interestingly, the biggest gambling destination in the world seems to have interest in online betting. There are no laws that specifically address online gambling, but it's also impossible to operate a legal gambling site from inside Macau. Individual gamblers have little to fear as the government apparently takes no interest in tracking down or targeting bettorss.
Read more: Macau Betting Sites
Bangladesh
Bangladesh law prohibits all forms of gambling, which precludes online betting sites from acquiring licenses to offer their services to local bettors. However, enforcement of the law as it applies to online gambling is spotty at best and residents have little trouble finding international betting sites willing to take their action.
Read more: Bangladesh Betting Sites
Russia
Gambling and sports betting are strictly regulated in Russia. Land-based gambling is limited to just a handful of specific geographic zones while online casinos are prohibited across the board. Sports betting is authorized for licensed Russian bookmakers, which also have the option to offer their services online.
International betting operators that serve the Russian market face internet censorship and difficulty in processing financial transactions. The Russian online sports betting market is therefore controlled by domestic operators that have a land-based presence.
Read more: Russian Betting Sites
Online Betting in Oceania
Australia and New Zealand take two very different approaches to online sports betting but the end result in each is similar: gamblers in each country have access to a variety of online gambling options.
Australia
In Australia, the federal government sets policies regarding the forms of gambling that states and territories may allow but leaves it to individual governments to regulate the activities they permit. Online sports betting is legal in Australia, and many of the world's most popular betting sites accept Australian bettors. Other forms of online gambling are strictly prohibited.
Read more: Australian Betting Sites
New Zealand
New Zealand takes a more hands-off approach. Federal law does not allow operators to provide online gambling from within the country, but the government openly states that it is not illegal for New Zealand gamblers to participate in online betting with websites that are headquartered overseas.
As the Department of Internal Affairs explains:
"The prohibition is on remote interactive gambling in New Zealand and therefore does not prohibit gambling conducted overseas. For example, it is not illegal for someone in New Zealand to participate in gambling over the Internet if that website is based overseas…"
Read more: New Zealand Betting Sites
Online Betting in Africa
Gambling and sports betting revenues continue to rise across the African continent year after year despite a troubled global economy. The majority of sports betting still takes place in the physical realm in Africa, but online betting sites are beginning to penetrate the continent as more people become connected and African bettors grow comfortable with online banking.
Land-based casino operators and bookmakers are fearful of the effects online betting will have on their bottom line if legislation isn't passed to address the issue. In many African countries, gambling laws are outdated and enforced haphazardly. Reliable information is tough to come by given the informal and cash-based nature of gambling in Africa, but we have managed to dig up some interesting information to shed light on the industry and make projections going forward.
Online betting sites in Africa are becoming an increasingly attractive market to many international operators. South Africa remains the biggest regulated African sports betting market thanks to a relatively stable government, higher per capita income, and the passage of laws that have paved the way for the online gambling industry to flourish. Other countries such as Uganda, Zimbabwe, Nigeria and Kenya have also seen an upward trend in wagering activity.
South Africa
South Africa is the biggest gambling market in Africa. Each of South Africa's 9 provinces has its own gambling boards that license online betting sites.
Gambling operators must earn a Southe Africa betting license from the province in which they are located, while South African bettors are free to join online betting sites based out of any province.
A few examples of the South Africa licensed online sports betting sites include Bettingworld.co.za, Interbet.co.za, Sportingbet.co.za and Sportsbet.co.za.
The Gauteng Gambling Board and Western Cape Gambling & Racing Board seem to be the most popular licensing jurisdictions for online betting sites.
Nigeria
Nigeria is a much, much smaller gambling market than South Africa, but a PwC report explains that total revenues are growning by double-digit rates annually.
Sports betting is reportedly the biggest gambling sector with Nigerian bettors placing upwards of $4.2 billion in sports bets every year and roughly 30% of adults between the ages of 18 and 40 place sports wagers regularly.
Gambling laws in Nigeria are several decades old and make no mention of online betting. There are no major local online gambling companies, but most of the world's largest betting sites accept Nigerian customers. The proliferation of internet-connected smartphones has assisted greatly in making online gambling more accessible to Nigerians, and as a result, some betting sites are beginning to cater to citizens with Nigeria-friendly deposit methods that work on a cash basis.
Egypt
As a predominantly Islamic country, you may find it somewhat surprising that Egypt has a fairly tolerant view of gambling. Egypt allows brick-and-mortar casinos, but the law states that casinos in Egypt may only cater to foreign tourists, locals are restricted from playing.
The law on online betting in Egypt remains unclear. What we can tell our readers for certain is that Internet access is widespread in Egypt, and Egyptian bettors have wide-ranging access to online betting sites that accept customers from the country.
Algeria
Algeria is not a gambling-friendly nation, Sharia law reigns supreme and that means no gambling of any form is permitted.
Basic information on Algeria's gambling laws is hard to come by, but Algerian bettors who decide to gamble online are likely at risk of prosecution. The country has a history of internet censorship used to block access to websites it considers unlawful or subversive.
Morocco
Angola
Angola has seen significant economic progress since the 2002 end of a 27-year civil war, but the economy remains dangerously dependent upon the price of oil. Even so, the practice of gambling remains alive and well. Brick-and-mortar casinos are licensed and regulated by the Games Supervision Institute established by the Presidential Decree of 14 October 2014.
The legal status of online gambling in Angola remains unclear as no legislation exists to address the issue. As a result, you will find that some betting sites accept Angolan bettors while others do not.
Uganda
Gambling is regulated in Uganda by the National Lotteries and Gaming Board, which oversees the industry and issues licenses to brick-and-mortar casinos and sports betting shops. As a developing country, Uganda is poorly situated to effectively oversee the industry or address problem gambling.
Ugandan gambling laws introduced in 1968 and 2013 lay the legal framework for retail gambling but leave questions regarding online gambling. World Star Betting Uganda operates 64 betting shops across the country and, more recently, a real money betting website configured to work with feature phones.
The Lotteries and Gaming Bill of 2013 briefly mentions online gambling, but that whole side of the industry is almost completely unregulated. However, most international betting websites do accept customers from Uganda, and few seem to even consider applying for any license. The vast majority of bets are placed via a quickly-growing preponderance of mobile phones.
Kenya
Kenya is a gambling-friendly nation with betting laws dating back to 1966 and even a licensing process for online betting sites. Overall, gambling exists in all forms in Kenya, and can be found in all manner of establishments that run the range from luxurious resort casinos catering to tourists to bare-bones establishments nestled in between street shops.
The first online gambling license was issued in 2014 to Royal Kenya Casino. Since online gambling became legal, Kenya's 13 land-based casinos have reported a slowing in annual growth rates. The Betting Control and Licensing Board oversees all forms of wagering in Kenya.
International betting sites also accept players from Kenya, but revenue figures for illegal online gambling are completely unknown. However, it seems unlikely that foreign operators are able to compete very well in this unique market. Domestic betting sites are better situated to cater to local preferences and process deposits/withdrawals.
Zimbabwe
Despite a fragile economic situation, gambling of all types has seen significant growth in Zimbabwe recently. Horse racing betting dominated the gambling industry for the longest time, but locals can now visit betting shops and casinos in most major towns. Most forms of gambling are legal under to the Lotteries and Gaming Act of 1998.
Land-based casinos and betting shops are regulated by the Lotteries and Gaming Board and are popular all across Zimbabwe. Online betting isn't even mentioned in the law and is generally unacknowledged by the government. Internet penetration is still low in Zimbabwe, so there isn't much appetite for it from consumers. Some online betting sites do accept customers from Zimbabwe, but others actually restrict signups due to difficulties in processing payments and a lack of significant demand.
Zambia
Zambia gambling laws allow the operation of brick-and-mortar casinos provided the operator has a valid license from the Minister. Online gambling remains in a legal grey area as the gaming laws of Zambia are outdated and make no mention of the internet. One could say that online betting is neither legal nor illegal in Zambia.
The Casino (Amendment) Act 2000 serves as the primary framework for gambling in Zambia. Under the Act, potential operators may apply for five-year licenses. The Minister is granted considerable power to oversee the industry, as well as send inspectors into casinos at any time to ensure the licensees are playing by the rules.
There is little demand for online betting in Zambia, but the country is a founding member of the National Gambling Board of South Africa (NGB). The NGB focuses primarily on South Africa, but it does state that member nations (such as Zambia) are free to independently pursue gaming legislation as they see fit.
Sudan
Sudan is not a gambling-friendly nation thanks to the Public Order Law, which is based on Islamic Sharia law. The Public Order Law covers a broad range of activities that are considered illegal. Banned activities include gambling of all forms, alcohol, and going out in "indecent or immoral" dress.
Online gambling is not specifically mentioned in Sudan's criminal code, but the Public Order Law is vague enough that we can safely assume online betting is also illegal. An internet censorship program is in place to block access to websites the regime considers immoral or anti-government.
Ethiopia
Sports betting is legal in Ethiopia, but the industry is tightly controlled by the National Lottery Administration. The NLA has the power to issue licenses and oversee a variety of gambling-related activities, including card games, billiards, video games, and "other games" that are disk or coin-operated. However, there are no licensed betting sites in operation in Ethiopia at this time.
The NLA did issue a license to a company called Dagoo Sports Betting PLC at one point. The company launched in 2013 and even operated an online betting domain at DagooBet.com. That website is now defunct, so it seems that Ethiopians do not have any local companies with which to place bets.
The good news is that Ethiopia does not criminalize online betting. If you live in Ethiopia and have access to the internet, Ethiopian betting sites are happy to take your business.
Tunisia
Brick-and-mortar casino gambling is legal in Tunisia despite the country's overwhelmingly Muslim population that has a generally unfavorable view towards gambling. Sports betting is not accepted, although Promosport does offer a limited form of sports wagering online. Apart from that exception, online betting is restricted, and betting websites are unable to apply for licenses.
However, many international betting sites do accept customers from Tunisia, contrary to local gambling laws. The government does not look kindly upon online gambling but has so far taken no action to block access to betting websites.
Ghana
Ghana is one of the most gambling-friendly nations in Africa. Rather than attempting to prohibit sports betting, Ghana monitors the industry and promotes healthy gambling practices in an effort to prevent money laundering, ensure fair games, and support the gambling industry.
The Gaming Commission of Ghana oversees and regulates online betting. International online betting sites operate in Ghana alongside locally-owned companies that are authorized to take wagers online and in person. MyBet.com and Ghana Dreambet are two particularly well-known companies that offer a combination of online and SMS sports betting.
Libya
Gambling has been illegal in Libya for decades. There are no legal brick-and-mortar casinos, sports betting shops, or gambling websites in Libya today and that will probably remain the case for a long time given the country's tradition of enforcing strict Islamic law.
The acts of gambling and placing sports bets remain illegal in Libya, although laws of any type are only sporadically enforced. With various political groups vying for power, trying to get a straight answer on the legality of anything is practically impossible. Offshore betting sites are accessible from within Libya, but it is unclear if any of the country's ruling factions make any effort to punish people who place bets online.
Ivory Coast
Sports betting is legal in the Ivory Coast, with the Loterie National de Côte d'Ivoire (National Lottery of the Ivory Coast) acting as the country's monopoly gambling provider. One casino operates in Abidjan while a large number of sports betting terminals are located across the country.
The national lottery offers a number of online betting options, but the country has no regulatory framework for independent betting sites or sportsbooks. As such, locals are limited to playing online with the national lottery or visiting gambling sites headquartered out of other countries.
Cameroon
Cameroon has had legal casino gambling and horse racing since 1992. Horse racing betting is especially popular in Cameroon thanks in part to a large number of betting kiosks operated by Pari Mutuel Urbain Camerounais (PMUC). Several land-based casinos have also been in operation in Cameroon since the early 1990s.
Online betting in Cameroon is completely unregulated at the moment. Current laws do not address the issue of internet gambling at all, but locals have no problem visiting offshore websites to bet on sports and horse races. The biggest hurdle in betting online in Cameroon is not the law; it is simply having internet access. Most estimates put internet penetration in-country somewhere in the range of 5-7%.
Democratic Republic of Congo
The Democratic Republic of Congo (DRC) has legal casino gambling and a national lottery. In fact, it is fairly easy to apply for a license and enter the gambling business. The Congolaise de Gestion de Loterie S.A. (COGELO) manages the national lottery, but it struggles to stay alive even as the country's only official lottery provider.
DRC laws do not address online betting, and that will probably remain the case for quite some time. Internet penetration in the country is around 1%, and the market for online gambling is limited. The few people who do have access to the internet must turn to foreign betting websites.
Botswana
Retail and online gambling are well-regulated in Botswana. The Botswana Gambling Authority oversees all forms of gambling, including casino gambling, sports betting, pool betting, horse racing betting, and lotteries.
Updates to the law in 2016 further strengthened the government's ability to monitor gambling and created a licensing framework for all types of betting. Online gambling operators may also apply for licenses. The 2016 regulations also improved the government's ability to detect and deal with money laundering, fraud, and problem gambling.
Senegal
Senegal is a fairly gambling-friendly nation with a handful of casinos, a national lottery, and numerous betting shops where customers can place wagers in person. In addition to managing lottery drawings, the Senegal National Lottery (LONASE) also controls horse racing betting in tandem with Pari Mutuel Urbain.
LONASE is partnered with SENEJEUX to offer virtual horse racing, football, and greyhound racing in person at retail betting shops and online. The online aspect has yet to go live, but locals are free to use international betting websites to place real money wagers.
Madagascar
Betting in Madagascar is limited to three resort casinos and not much else. In 2011, gaming technology firm GTECH was approved to manage an online lottery for Madagascar, but nothing came of that. GTECH was later acquired by IGT and no longer appears to have an interest in Madagascar.
Online gambling currently occupies a place of low priority in Madagascar. Current gambling laws do not appear to criminalize the act of placing bets online, but they also do not provide any means by which a local company could set up shop and offer legal online betting. The good news for players is that it appears (based on our understanding of the law) that it is perfectly legal to place bets with gambling sites licensed in other countries.
Gabon
Reliable information on gambling in Gabon is hard to come by. One government website dealing with tax issues mentions horse racing, gambling casinos, slot machines, lotteries and games of chance as being subject to a tax on gambling. There are several land-based casinos as well, but the exact regulations remain unclear.
From what we can tell, it is not a crime to place bets online. There are no local gambling operators, however, so anyone wishing to wager online will need to use internationally based betting sites and apps.
Mozambique
Gambling laws passed in 1994 first legalized brick-and-mortar casinos but with restrictive conditions regarding location, the minimum required starting capital, and a requirement that all casinos be attached to luxury resorts with at least 250 rooms.
In 2009, the President approved amendments to the law that made it significantly less burdensome for operators interested in building land-based casinos. Minimum starting capital requirements were halved, location restrictions were lifted, the requirement that all casinos be attached to 250-room hotels was repealed and online gambling was legalized. We have yet to see any local online betting sites open in Mozambique, but players may visit offshore betting websites to scratch their gambling itch.
Chad
Gambling is not viewed favorably in Muslim-dominated Chad. The penal laws state that "unauthorized" gambling is a crime, but there are no indications that it is possible to organize an "authorized" game of betting. In any case, Chad has enough problems to deal with as it is that there is little desire to participate in any form of betting.
The same also applies to online betting. Current laws do not mention internet gambling and there are no locally-owned betting websites in operation today. Chad is a secular nation on paper, but enforcement of the law tends to favor Islamic customs and traditions.
Burkina Faso
The National Lottery of Burkina Faso (Loterie Nationale Burkinabé or LONAB) has exclusive rights to offer gambling for citizens. LONBA's activities include the organization of the national lottery, the sale of instant win tickets, betting on horse racing and football matches, and offering wagers on virtual sports competitions.
Burkina Faso does not regulate online gambling, and there are no licensed betting sites hosted in-country. The law does not appear to criminalize online gambling, but citizens with internet access must visit websites based out of other countries to play online.
Mali
As a primarily Islamic nation, Mali does not tolerate gambling in any form.
Online gambling is included by default as a criminal offense according to Islamic law, but it is difficult to tell if this is enforced at all. All indications are that the government has more pressing issues than hunting down and prosecuting the few people who have internet access and place bets online. Some foreign betting sites do accept customers from Mali, but the legal implications of placing bets are murky at best.
Republic of Congo (Congo-Brazzaville)
The Republic of Congo (not to be confused with the Democratic Republic of Congo) suffers such major political, social, and economic problems that gambling is a completely unregulated industry. There are no licensed or regulated casinos or betting shops anywhere in the country. This also extends to online gambling, with the law being completely inadequate to regulate online betting sites.
Nothing will stop you from playing online in the Republic of Congo, but you will have to do business with sites headquartered in other countries.
Equatorial Guinea
Casino games are legal in Equatorial Guinea as evidenced by the construction of a handful of land-based casinos. El Barco Casino in Malabo hosts six table games and 44 slot machines. Online gambling is not mentioned in the nation's laws, so the legality of placing bets online is questionable.
Namibia
Gambling is widespread in Namibia thanks to a law passed in 1994 that legalized gambling and then subsequent attempts to snuff out gambling that only led to a developing black market. Today, legal gambling is limited to a small number of licensed casinos and products offered by the National Lottery.
Online betting sites are unregulated in Namibia, but there are no laws against placing bets online. What that means is you can play online at internationally based betting sites as long as you understand that the Namibian government does not offer any consumer protections. The best way to ensure the safety of your funds is to do business with betting sites based out of reputable licensing jurisdictions.
Mauritius
The Gambling Regulatory Authority (GRA) of Mauritius was established in 2007 and now oversees all forms of gambling for the small island nation. Mauritius takes a friendly approach to gambling with horse racing, totalisators, bookmaking, casino games, poker, pool betting, sweepstakes, and lotteries, all legal and licensed.
The Gambling Regulatory Act of 2007 addresses online gambling and plainly states that it is illegal to offer online betting without a license. There are no active licensees at this time (likely because there is little interest from potential operators, given the small population). The GRA does have the authority to block access to offshore betting sites if it chooses to do so, but the Act does not make it an offense for individual people to visit offshore betting websites.
Guinea (Guinea-Conakry)
Gambling exists in Guinea although it is unregulated, and the legality of participating in gambling is questionable. Previously, the 1990 Constitution tasked the Ministry of Economy, Finance and Planning with regulating gambling, but that constitution was replaced after the death of General Lansana Conte in 2008.
The new Constitution does not mention gambling and so the activity remains in a legal grey area today. Given Guinea's struggles with poverty and health, it is no surprise that gambling is not a priority issue. There are no online betting sites based out of Guinea, but if you have internet access, you can visit many offshore gambling websites.
Swaziland
Swaziland takes a modern approach to gambling by regulating and licensing online gambling. Several brick-and-mortar casinos operate in Swaziland and gambling sites have received licenses from the government.
At one point, an online betting site called Piggs Peak operated out of Swaziland and earned the majority of its business from South Africans who could access the website online. The Gauteng Gambling Board of South Africa took exception to Piggs Peak's continued acceptance of South Africans and eventually took them to court (see Piggs Peak vs. Gauteng Gambling Board) over the case.
Piggs Peak was eventually convinced to stop doing business in SA and eventually closed.
Today, people in Swaziland turn to offshore betting sites as there are no longer any licensed online operators in Swaziland.
Togo
The gambling laws of Togo are not published online, and information regarding the current state of the industry is nowhere to be found.
Online gambling is completely unregulated. That is also no surprise given the very low rate of internet access in Togo. Although we are unable to find a complete list of Togo laws online, we believe there is little legal risk if you decide to visit a foreign betting website.
Eritrea
Eritrea's legal system is supposedly secular in nature, but Islam has a strong influence in guiding how laws are drafted, interpreted, and enforced. As an increasingly Islamic country, Eritrea is unlikely to legalize gambling of any type.
There is likely a considerable amount of underground gambling, but as far as legally sanctioned gambling goes, Eritrea does not have much to offer. The criminal code does not mention gambling, but it would not be a good idea to get caught placing wagers with other people.
Burundi
Gambling is practically nonexistent in Burundi, which is ranked as one of the world's poorest and hungriest nations. Few locals have disposable money to bet with in the first place.
The country does have a national lottery, although the status of that lottery in recent years is unknown. The Lydia Ludique Burundi, co-managed by the national lottery and a French businessman, opened in 2001, but the current status of that casino is unknown. There are no licensed online betting sites today in Burundi.
Somalia
Gambling of all types is illegal in Somalia due to the country's overwhelming Muslim population. Brick-and-mortar casinos do not exist and it is an offense to participate in gambling or sports betting for money.
Online betting is similarly prohibited, although the risks of placing wagers at foreign gambling sites are unknowable, given the political instability that has long existed in Somalia. Lackadaisical enforcement of laws makes it unlikely that any form of online betting regulation would be effective in practice, even if Somalia did decide to legalize gambling.
Lesotho
The Casino Order 1989 legalized brick-and-mortar casinos in Lesotho. Underground gambling also exists to some extent, as evidenced by the occasional crackdown on illegal gambling operations by police forces.
Online betting sites are not regulated in Lesotho, but online betting sites headquartered in other countries mostly accept customers from Lesotho.
The Gambia
The Gambia, Africa's smallest mainland country, is a tourism hotspot and once-popular destination for gambling and sports betting. A relatively large number of casinos and betting shops once dotted the Gambian landscape, but a presidential decree in 2015 banned all forms of gambling on the grounds of avoiding the social ills that often accompany gambling.
It should also be noted that The Gambian population is 95% Muslim. This could have something to do with the government's decision to ban gambling. Likewise, online betting sites are forbidden, and there is no licensing regime for gambling websites.
Liberia
Liberia is home to a thriving gambling industry comprised of betting shops, a national lottery, casinos, and even games of skill. In 2015, President Sirleaf signed into law a new act to establish the National Lottery Authority (NLA). The duties of the NLA include issuing licenses and monitoring licensees for adherence to local gambling laws.
Online betting sites are also able to apply for licenses, but it remains to be seen if any operators will apply for an online gambling license. Bettors with internet access can still visit offshore betting sites in the meantime. It is somewhat strange to see Liberia, one of the poorest countries in the world, so enthusiastically embrace real money betting. Some are skeptical of the government's true motivations.
Cape Verde
The island nation of Cape Verde is one of the most politically stable and economically advanced countries in Africa. A growing tourism sector and relatively high standard of living make Cape Verde an increasingly attractive destination for gambling operators. Three areas in Cape Verde have been designated as gambling zones in which a limited number of casinos may operate.
Online betting made its first inroads into Cape Verde in 2015. That year, Macau Legend Development was given a contract to build a $275 million resort casino on Santiago Island. The contract also granted a subsidiary company of Macau Legend a virtual, nationwide monopoly over online gambling, online sports betting, and land-based betting shops.
Djibouti
Although the Djibouti population is predominantly Muslim, some forms of gambling are sanctioned by the government. Gambling laws are difficult to come by online, but numerous travel booking websites note that there are at least two casino/hotels located in the capital city.
Online gambling appears to be unregulated and possibly illegal for locals, but law enforcement is most likely uninterested in prosecuting people for wagering online.
Seychelles
Seychelles has long regulated gambling, but the Seychelles Gambling Act of 2014 provided much-needed clarity and paved the way for issuing online betting licenses. Under the act, operators may apply for a casino license, slot machine license, or interactive gambling license.
Online sports betting is also legal in Seychelles. Amazon Betting operates a chain of brick-and-mortar betting shops as well as an online betting website located at AmazonBetting.com. The betting shops and website may only be used by locals and tourists who are present on Seychelles territory.
Guinea-Bissau
The economy of Guinea-Bissau is on an upward trajectory, but the country still faces economic issues that place gambling low on the radar. Our search of the country's legal code yielded not a single mention of gambling, so our educated guess is that the industry is either unregulated, illegal, or both.
Online betting sites located in other parts of the world accept players from Guinea-Bissau, but it's unclear whether or not participating in online betting is legal. In all likelihood, police forces are ill-equipped to monitor internet usage and prosecute gamblers even if betting online is considered an offense.
Central African Republic
Central African Republic (CAR) is one of the poorest nations in the world. Under these circumstances, it is nearly impossible to provide an accurate report on the current state of gambling.
Some websites mention the existence of casinos in Bangui, but it is difficult to verify whether or not these casinos actually exist.
Comoros
Comoros is one of the most gambling-friendly African nations. Both land-based and online gambling is legal and regulated, with operators able to apply for licenses to offer their services. The Betting and Gaming Act 2005 established the legal and regulatory framework that currently governs betting of all types.
Comoros is attractive as a licensing jurisdiction due to the relative ease of getting a license. Operators from anywhere in the world may apply and do not have to establish their servers on Comoros. However, players should know that the government does not do much due diligence when issuing licenses to online betting sites.
If you're considering depositing at a betting site licensed in Comoros, please research the company's reputation with it's customers.
São Tomé and Príncipe
São Tomé and Príncipe legalized gambling in 2005 with an act that made it possible for potential operators to apply for licenses. The Pestana São Tomé currently serves as the only licensed casino in the country. The 5-star hotel includes 115 rooms, complete with ocean views and a casino.
The gambling law does not regulate online betting, but neither does it prohibit the activity. If you find yourself in São Tomé and Príncipe and can't make it to the Pestana hotel, you will have no problem finding an offshore betting site that would be happy to take your business.
Online Betting in the Middle East
Broadly speaking, Middle Eastern countries do not have a positive relationship with gambling. A handful of countries have limited forms of lottery products, but in-person and online betting options are extremely limited if not outright legal in most of the region's countries.
Qatar
All forms of gambling are illegal in Qatar, both as a player and operator. Underground gambling dens do operate, but players and organizers face significant legal risks for participation. Online gambling is similarly banned under wide-ranging laws that prohibit participating in any form of gambling or sports betting. Despite this, several online betting sites accept players from Qatar.
Read more: Qatari Betting Sites
United Arab Emirates
Like most countries in the region, the UAE prohibits all forms of gambling and sports betting. The United Arab Emirates is known to take a proactive stance in enforcing the law, even including the formation of a cybercrime unit to investigate illegal activities that take place online. The state also actively blocks online content related to gambling.
Read more: United Arab Emirates Betting Sites
Turkey
Turkey allows a limited form of gambling through the state-approved sports lottery, but it is one of the most proactive in the region when it comes to targeting unapproved forms of gambling. The country has in the past launched large crackdowns against illegal online betting with operations that netted the arrests of gambling providers and stiff fines for their customers.
Read more: Turkey Betting Sites
Israel
Limited forms of sports betting and gambling are legal but highly regulated in Israel. Online betting is controlled by the Israel Sports Betting Board (ISBB) while all other forms of online gambling are prohibited. Despite this, some of the world's largest gambling firms originate from Israel – they just are not allowed to accept Israeli bettors as customers.
Read more: Israeli Betting Sites
Rating Betting Websites by Country
For the sake of transparency, we'd like to share the methodology of why we promote some betting sites but not others in each country.
As always, our primary ranking signal is the reputation of all betting sites.
No other factor is as important as the ability of a gaming operator to pay winners and protect your account information. Our basic philosophy is that it is better to recommend nobody than to list untrustworthy gambling sites for the sake of having a recommendation.
The good news is that there are numerous safe betting sites available in almost every country in the world.
A lot of the big-name operators have a presence in dozens of markets and provide fair wagering. This multitude of options gives us the freedom to further narrow down the list of country-specific betting sites by considering the following factors:
Language and currency options
Legal status and licenses to operate
Quality and usability of software
Mobile betting options
Sign up bonuses and loyalty programs
Ease of depositing and withdrawing
Sports coverage / number of markets on offer each day
Racebook track coverage and racing promotions
Casino game selection
Availability of online poker and traffic numbers
Responsiveness of customer support
We put a great deal of effort into this section. These country-specific recommendations are the result of hours of research, translations of obscure legal documents, and discussions with individual players and industry insiders.
This information is not easily found online and we noticed that many other websites are either missing important information or present inaccurate data.
In some cases, other review websites recommend online bookmakers or casinos that don't even accept players from the countries in question!
This was a major project but one that we will never consider finished. Laws change, new gaming regulations are announced all the time, betting sites change their policies and so on.
We will always do our best to keep these pages up to date and accurate, but it's entirely possible that we miss something important.
You are welcome to contact us at any time if you notice any inaccuracies or have information that we should share with our readers.
Language-Specific Bookmaker Comparisons
It's hard to place intelligent bets when betting sites don't speak your language. It is important to choose betting sites that support your language, especially if you need to contact support.
Not all betting sites offer all languages – and some bookies support more languages than others.
It can be difficult to figure out which bookmakers support which languages. We created a chart that shows exactly which languages are supported at several major international betting websites.
We have listed languages of the Western world plus Chinese and Japanese. If you're looking for a betting site in a language not listed below, each of our country-specific pages recommends betting sites that offer the official language where you live.
| | | | | |
| --- | --- | --- | --- | --- |
| | Bet365.com | WilliamHill.com | BetVictor.com | 888.com |
| English | X | X | X | X |
| Español | X | X | | X |
| Deutsch | X | X | X | X |
| Français | | X | | X |
| Italiano | X | X | | X |
| Dansk | X | | | X |
| Svenska | X | X | | X |
| Norsk | X | | | |
| Österreich | | X | | |
| 繁體中文 | X | X | | |
| 简体中文 | X | X | X | |
| 日本語 | | X | | X |
| Български | X | | | X |
| Ελληνικά | X | | X | |
| Português | X | X | | X |
| Polski | X | X | | X |
| Română | X | X | | X |
| Pу́сский | | X | | X |
| Suomi | | X | | |
| Српски | | X | | |
| Česky | X | X | | X |
| lietuvių kalba | | | | X |
| Magyar | X | X | | X |
| Slovenski | X | X | | |
| Nederlands | X | | | |
We verified each site by hand for every language and can confirm that the chart above is accurate and up to date. Things can change, however, so if you notice any inaccuracies, please do not hesitate to contact us.
A customer support team that can speak your native language is invaluable when questions eventually arise. If you gamble online long enough, there's a fairly good chance you will need to ask a question at some point. You will be very happy that you picked the right betting site for your language if you ever need help with a cashout or claiming a promotion.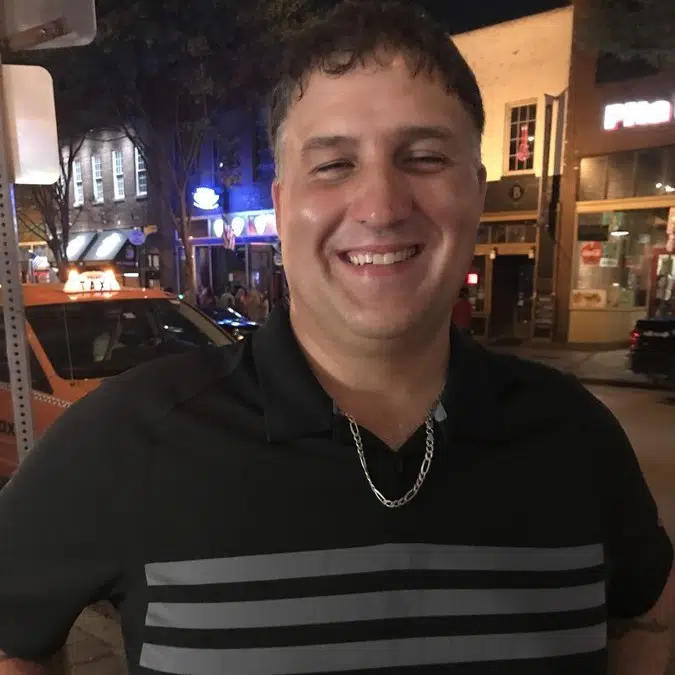 Mike Murphy is the founder of OnlineBettingSites.com and has over 10 years of experience in the legal online betting industry. A regular attendee of industry trade shows and conferences, Mike is a strong proponent of regulated markets and responsible gambling policies.