An eWallet is a type of deposit method that acts as a safe place to store money online and to initiate deposits. If you have any experience with PayPal, Neteller or Skrill, you should already be familiar with how betting wallets work. If not, just keep on reading. The purpose of this page is to explain everything you need to know about using eWallets at online betting sites.
Best eWallet Betting Sites
Almost every online betting site in the world accepts e-wallet deposits. In fact, most sites accept deposits from numerous e-wallet services. Despite a preponderance of e-wallet betting sites, it pays to be selective in where you play. As always, I urge my readers to stick with the big names in online gambling. Go with the sites recommended on this page and you'll always get a fair game and fast payouts.
How Betting eWallets Work
In some ways, e-wallets function in a manner similar to online bank accounts. Once you have signed up for an account at one of the many e-wallet services out there, you can transfer money to your digital wallet, make payments to merchants, send funds to betting sites and receive cashouts from betting sites.
The first thing you'll need to do to get started is sign up for an account. Visit the eWallet website and somewhere you'll see an option to register an account. They will ask for your name, address and other contact details. You'll also be asked to pick a username and password.
Next, it's time to fund your e-wallet. You can do so via a variety of methods such as linking your credit card or bank account to your e-wallet account. This will allow you to transfer funds any time. Once you have money in your e-wallet account, you can send that money on to any betting site.
The last step in making a deposit is to log in to your betting site and visit the cashier. Next, choose your e-wallet from the list of accept deposit methods. Choose an amount to deposit and then you'll be redirected to a page where you log in to your e-wallet account. Type in your username and password, confirm the amount and you're done. The money will be moved to your gambling account instantly.
There are all kinds of e-wallets out there, but that's the basic rundown of what they do at the most basic level. eWallet accounts come in handy because they make it easy to transfer money between multiple betting sites and to receive payouts when you win money.
Some e-wallets even allow you to apply for prepaid debit cards that give you instant access to your funds. You can use your card to shop in the real world and to pull cash out of ATMs. When you're done gambling, you can have your e-wallet transfer your money back to your bank account.
Best E-Wallets for Online Betting
There are many eWallets to choose from, but the following three companies are the most popular and are accepted at the greatest number of betting websites. If you'd like to try an e-wallet, I recommend giving one of these a try first.
Neteller Betting Sites: Neteller is just a strong, all-around e-wallet that has been in business since 1999. This company is accepted by almost every betting site on the planet and is available in hundreds of countries. Neteller offers multiple funding methods, including country-specific funding methods that are free to use. On top of all that, Neteller offers a Net+ MasterCard that you can attach to your account for real-world purchases and ATM withdrawals.
Skrill Betting Sites: Formerly known as "Moneybookers," Skrill is another big name in online gambling. Skrill has been in business for about 15 years now and is accepted by hundreds of thousands of online vendors and gambling sites. This company is trusted, cheap and fast. You definitely won't go wrong with a Skrill account.
PayPal Betting Sites: I'd be surprised if you haven't heard the PayPal name by now. This is the most widely used e-wallet on the planet. PayPal is accepted by millions of online vendors and has a perfect reputation for safety. The only weakness here is that PayPal only works with a select few betting sites that operate in regulated jurisdictions. This deposit method doesn't have the same widespread acceptance in the betting world as some of its competitors.
Advantages and Disadvantages
One of the big draws to e-wallets is the ease in moving money back and forth across different betting sites. It is significantly faster to receive a payout from one site, get that money in your e-wallet account and then deposit to the next betting site than it is to wait for a check or wire transfer. It always takes a few days longer for a betting site to transfer the money all the way back to your bank account.
Perhaps even more important is the additional security provided by funneling all your deposits through an eWallet. When you fund your betting account with an eWallet, your financial details are never shared with the betting site. If you're not too keen on sharing your credit card number with random gambling sites, an e-wallet account can be used as a buffer.
Another side benefit is the ability to do other shopping online. All the major eWallet services are accepted by thousands of online retailers. Sometime it's nice to treat yourself with a little online shopping after a big win. With the speed of withdrawals, you can easily catch a jackpot, cash it out to your e-wallet account and then go buy a brand new 3D TV that same day.
The biggest disadvantage is that it takes time to set up the e-wallet account and link a payment method to your account. It takes a few days to confirm your identity and make your first deposit. E-wallet deposits are fast once you have everything set up, but the initial setup does take longer than simply making a quick deposit directly to your betting account with a credit card.
A second potential disadvantage is the cost of using an e-wallet to deposit and withdraw. I say "potential" because many e-wallets charge nothing to upload funds with certain funding methods. They also process deposits to and withdrawals from betting sites for free. However, certain funding methods do sometimes incur fees that you wouldn't normally see with other deposit options.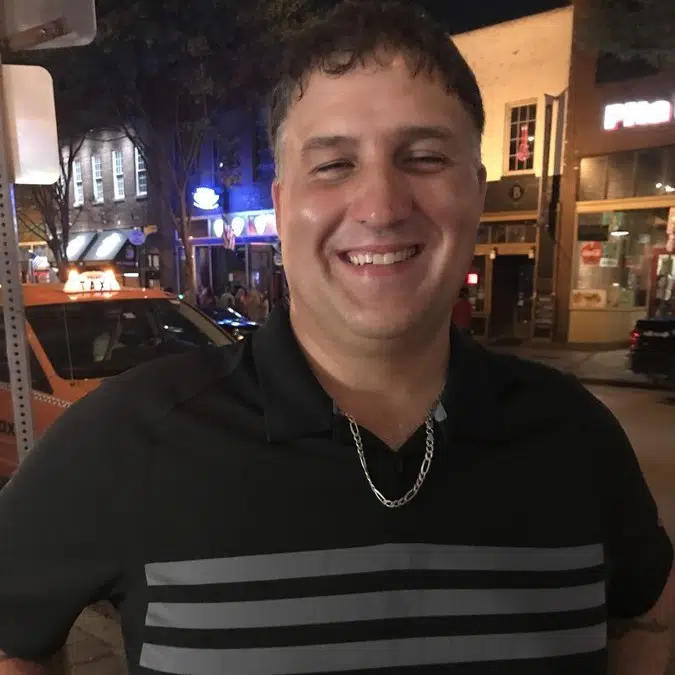 Mike Murphy is the founder of OnlineBettingSites.com and has over 10 years of experience in the legal online betting industry. A regular attendee of industry trade shows and conferences, Mike is a strong proponent of regulated markets and responsible gambling policies.