Australia is a gambling-friendly nation in both law and culture. Gaming laws in the country allow for the licensing of true Australian betting sites while simultaneously doing little to prohibit citizens from visiting unlicensed, offshore sites. The people are even more pro-gaming with some estimates positing that 4 out of 5 Australians are known to place the occasional wager.
However, the government has recently taken steps to crack down on offshore operators who accept customers from Australia without proper licensing. This development has made it more difficult for Australians to visit offshore poker sites and online casinos. The law still does not target individual players, but selection is becoming increasingly limited for all activities other than online sports betting.
I'll get into the nuts and bolts of the legal landscape below, but for now let's just sum it up and say that online betting is still widely available for individual punters. If you're not interested in the legal mumbo-jumbo, let's just start with a quick list of the best Australian betting sites according to reputation, variety of gaming options and ease of use:
Australia Betting Sites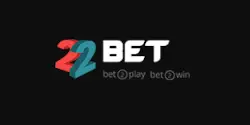 100% up to €122
No promo code necessary
Terms Apply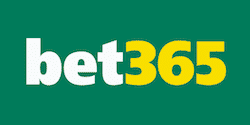 Bet £10, Get £50 in Free Bets
No promo code necessary
Terms Apply
The rest of this page will provide a brief overview of how online gaming works in Australia. I have verified that this information is all correct, but things are bound to change – especially in Australia where gaming activities are regulated by the federal government as well as each state and territory. Below, I will try my best to make sense of it all and present this information in a way that makes sense to the average person.
How Gaming Laws Affect Australian Betting Sites
Gambling in Australia is subject to two sets of regulation. At the highest level, we have a set of national standards put forth by the Interactive Gambling Act of 2001 (source). This piece of legislation set the stage for online gaming across the commonwealth and is what most concerns internet gamblers and operators.
The Interactive Gambling Act (IGA) made its way through the Australian legislature in 2001. It was sold as a way to limit gambling in the nation and fight the potential for problem gambling. In short, the IGA criminalized the many foreign operators that were offering their services to Australians at the time. The IGA also prohibited offshore operators from advertising real money gambling to Australian citizens.
However, the IGA includes no language that makes it a crime for individual people to visit offshore or unlicensed betting sites. It only targets those who run offshore gaming operations that continue to accept real money customers from Australia. Offshore poker sites and casinos are the biggest offenders in this regard.
We should also note that the IGA does not outright prohibit all forms of online betting in Australia. The law does allow online sports betting as long as all wagers are accepted before the start of any game (i.e. no in-play betting allowed). A fair number of the world's major gaming brands now hold licenses in Australia.
If you visit an offshore site and then compare that to one of the licensed Australian betting sites, you will notice that the local operator has fewer gaming options and a smaller website. This is because licensed brands are limited in what they may offer to citizens: no poker, no gambling and no in-play betting. Foreign websites operate under no such restrictions and therefore offer the full range of gaming options.
Despite there being fewer options at licensed AUS betting sites, we do believe it's best to stick with operators that have taken the time to go through the licensing process. The reason being is that (1) it is expressly legal and (2) most of the best international online gambling sites are already licensed in Australia anyways.
The easiest way to determine if a site has a license to operate is to look at the domain name. If the website's address ends in .com.au, it is most likely a licensed Australian betting site. Unlicensed sites are unable to get similar domains and therefore operate from standard .com domains.
Interactive Gambling Act Amendment
Until recently, there had been no serious attempts by Australian lawmakers to crack down on foreign sites that continue to do business with citizens. That has changed with the passage of an amendment to the IGA that has clarified the legality of certain gaming activities and instituted new penalties on operators that do not comply.
For example, the legality of online poker was left in a somewhat grey area previously. The original IGA never categorically criminalized online poker even though it also included no language that would make it possible for poker sites to acquire gaming licenses. Thus, a large number of foreign poker sites continued to do business in Australia despite lacking a licence of any sort.
The amendment to the IGA has resulted in several key changes to the legal gaming environment in Australia. Most importantly, any activity not specifically regulated is now considered illegal for operators. This means gaming sites offering online poker and casino now violate the law.
Additionally, the law is imposing stricter new penalties on operators that continue to break the law moving forward. Bigger fines and criminal penalties apply to those sites and their key executives – but that's not all.
The IGA Amendment Bill also grants the government the authority to notify other regulators of sites that flagrantly violate Australian law. These notifications could end up costing those operators the licenses they hold in other countries. In some jurisdictions, licensed betting sites that violate laws in other parts of the world are considered "unsuitable" and run the risk of having their licenses revoked.
The amendment also prohibits all forms of in-play betting once and for all. Licensed Australian betting sites had been using a technical and legal loophole to offer a form if in-play betting even though it is illegal to do so. That practice has been put out of business.
One late change added to the bill has also put an end to credit betting that began in February of 2018. Prior to the ban, punters in Australia could actually go into debt to bookmakers if they received credit and then placed losing wagers.
Internet Blocking of Unlicensed Operators
In 2017, the Australian Communications and Media Authority (ACMA) was given the authority to order local internet service providers (ISPs) to block access to unlicensed offshore betting sites in line with the Telecommunications Act 1997.
The ACMA began internet blocking in late 2019 and occasionally publishes short news releases announcing the additions of unlicensed betting sites to the blacklist. Australians can view a list of blacklisted websites on the AMCA website here.
Offshore betting sites are added to the blacklist based on violations of the Interactive Gambling Act. Among those violations are betting sites that offer online casino games, in-play sports betting or that offer their services to Australians despite not holding a valid licence.
State and Territory Gambling Laws
States and territories comprise the second level of governing in Australia. The states have traditionally taken the lead in regulating gambling and sports betting, but the Commonwealth has taken an increasingly proactive role with a particular focus on stopping unregulated online betting.
Licensing of Australian betting sites is still handled at the state and territory level, though. The Northern Territory Racing Commission and Liquor & Gaming NSW have been particularly active when it comes to issuing licenses to online operators.
The AMCA maintains an up-to-date list of licensed betting sites here.
Making Deposits and Getting Paid
Making deposits and getting paid is no problem as long as you stick with reputable bookmakers, both licensed and unlicensed. The Australian dollar and all the major payment methods are widely accepted by the major bookmakers of the world. This includes simple credit card deposits, debit cards and e-wallets such as Skrill and Neteller.
Getting paid is equally straightforward provided you only do business with safe Australian betting sites (hint: see my recommendations above). If you win a bunch of money, you can request a withdrawal straight to your bank account or via a credit to the e-wallet of your choice.
Licensed betting sites do make it a little easier because they are designed from the ground up to be compatible with AUD. You can deposit in AUD, place your bets in AUD and then get paid in AUD. Unlicensed companies headquartered in other countries also accept AUD deposits, but they require you to convert your money into USD or EUR when you actually place bets or play poker. Those sites then perform a currency exchange back into AUD when you withdraw.