Online horse racing betting is legal in many parts of the world and contributes significantly to the international horse racing industry as a whole. In addition to being convenient, horse racing betting sites boost local purses and grant access to races that would otherwise be out of reach for most fans.
The horse betting sites recommended on this page are licensed, legal, and represent the best brands in the industry. OnlineBettingSites.com experts review, compare and study the best mobile racebooks in countries around the world.
Below are our top picks for the best horse racing betting sites on the international stage:
Best Horse Racing Betting Offers
We list legal horse betting sites that have a verifiable history of processing wagers, paying out winners, and hosting fair bets.
So, what do we look for in a racebook? Number one (as always) is the legitimacy and overall reputation of each operator.
Second-most important for us is the breadth of coverage. For example, not very many racebooks offer in-play horse racing – so if you are looking to bet on horse races in-play, narrow your search.
One of the primary reasons people even bet on horses or dogs online is because it grants access to a greater variety of tracks and races.
That's the basic overview of why we pick some online racebook sites over others. There are other factors related to overall quality and ease of use, but those are the major factors.
Read on to learn a little more about what it's like to use a website to bet on horse racing and greyhounds.
Online Horse Racing Betting
Horse racing is one of the few sports in the world that actively endorse gambling. Without the betting action that accompanies nearly every race, there would be little incentive for tracks to remain open.
Our horse racing betting guide offers all the basics you need to get started with online horse betting and on the road to winning.
Types of Horse Racing Bets
Just looking at how many different types of horse bets there are can make the whole thing seem way more complicated than it really is. The main thing to remember is that the general idea is always to attempt to predict the final order of the horses. There's a different name for every wager, but none of the basic wagers are excessively complicated.
The simplest horse bets tend to be the most popular. The more complicated bets involve picking multiple horses and structuring the wager so there are multiple ways to win. The latter looks complicated at first but they start to make more sense once you have a handle on the simpler wagers. Here's how they all work:
Win: This is the most basic horse racing wager. You pick one horse and you get paid if that horse crosses the finish line first.
Place: The place bet can have different meanings depending on what country you are in. In North America, a place bet means betting on a horse to finish either first or second. In other parts of the world, the bet pays out if the horse finishes within a predetermined number of places.
Show: A bet on one horse to finish in first, second or third. It doesn't matter which place the horse finishes in as long as it's somewhere in the top three.
Each Way: This one is a combination of the win bet and a place bet. Basically half your bet is on the horse to win, and the other half of your bet is on the horse to finish in the places. If your selection wins the race, then both parts of the wager get paid out. If your horse does not win but does finish in the places then just the second half of your bet gets paid out.
Across the Board: The ATB bet is just a combination of the win, place and show bets all placed on one horse. If your pick finishes first, the entire ATB bet wins. If your horse finishes second, you only get paid for the place and show portions of the wager. If your selection finishes third, only the show bet is paid.
Forecast / Exacta: You pick two horses take first and second place in that order. This bet only wins if the horses you pick finish in the exact order that you specify.
Reverse Forecast / Reverse Exacta / Quinella: This bet has all kinds of names, but it's just a wager where you pick two horses to take first and second place. The order in which they finish doesn't matter. As long as your two horses take the top two spots, you win.
Tricast / Trifecta: Your goal in the trifecta is to pick three horses to finish in first, second and third place in that exact order. Doing so is a tall order, but the payouts are very generous.
Reverse Tricast / Reverse Trifecta: Pick three horses to take first, second and third but finishing order does not matter. As long as your three picks somehow account for 1st 2nd and 3rd place, you win.
Lay: A lay bet is where you are effectively backing against a horse to win a race. If you place a lay bet on a horse and it doesn't win, you get paid. This bet rarely pays much.
Double: The double bet involves making two selections for horses to win separate races. Both horses must win their respective races for you to get paid out with this bet. You can also place each way doubles, which means both horses need to at least finish "in the places" for your wager to pay out.
Treble or Pick 3: This one has you select the first place finishers in three separate horse races. You must get all three right for your wager to win. You can also place each way trebles.
Accumulator / Parlay: You make multiple selections across multiple races but only get paid if every single prediction is correct. The more predictions you make in a single parlay bet, the more it pays. Parlays are very difficult to win but offer some of the biggest payouts in online horse racing betting.
Parimutuel vs. Fixed Odds Betting
Broadly speaking, horse racing betting comes in two flavours:
Tote (Parimutuel) Wagering
Fixed Odds Betting
Parimutuel or Tote Betting
Tote (parimutuel) wagering works by pooling wagers together, taking out a fee for the track, and then paying out the winners with what remains. The odds are therefore determined entirely by the total amount of action taken for each type of bet.
As a result, the payout odds in parimutuel wagering remain fluid until the event closes for betting. As new money comes in, horse racing odds are updated in real-time. Racing fans may have a general idea of what to expect, but the odds are not set in stone until the last wager has been accepted.
This explains why favorites pay less than unpopular longshots. When more people bet on the favorite, the pool is divided up among a larger number of winners. Likewise, when someone wagers on a long shot, the payout odds are higher because the pool will be split among a smaller number of winning bets.
Tote wagers placed online are often pooled with wagers taken at the track. As money comes in from all sources, the payout odds for all punters shift up and down. Parimutuel wagers placed online are usually pooled with wagers taken at the track.
Fixed-Odds Betting
Fixed-odds horse racing betting functions in the same manner as wagering on other sports. Rather than payouts being determined by pooling all wagers together, fixed-odds betting payouts are manually determined by the betting site.
Some punters prefer fixed-odds horse racing betting because the final payout odds are known in advance and the price is locked in. This can work for or against the punter if the odds on a horse shorten or lengthen after the wager has been placed.
Fixed-odds wagers are not pooled with wagers taken at the track. Each fixed-odds wager is treated as an independent contract between the bookmaker and the punter.
Horse Racing Events Around the World
Horse racing takes place on a daily basis across the world at hundreds of different race courses.
Dedicated horse racing bettors will generally look through most race cards every day to try and find stand-out bets that offer the most value.
Every year, there are prestigious and glamorous major horse races that attract huge audiences.
Winning any major horse race, such as those mentioned below, is the pinnacle of achievement for any racehorse owner, trainer, or jockey.
One of the most famous horse races in the world is the Grand National. This steeplechase race is run over fences, hurdles, and ditches and takes place once a year at the Aintree course in Liverpool, England. Even people who rarely bet will have a wager on the National once a year.
In the US, the Kentucky Derby is the biggest race of the year. Together with the Preakness Stakes and the Belmont Stakes, these three races form The Triple Crown and all attract a great deal of interest across the world. The Breeders' Cup races are also of huge importance to the American racing fraternity.
Online Greyhound Racing Betting
Greyhound racing has much in common with equestrian racing. All the same types of bets that you could place at a horse track are also found at any dog track. Both sports also share a similar relationship with gambling.
Without betting, greyhound racing would be severely underfunded and most tracks would have to close.
The greatest difference between the two sports is greyhound racing's lack of jockeys. The lack of a jockey makes it simpler to analyze dog races. The outcome depends entirely on each dog's individual performance. Some people may call greyhound racing "less sophisticated," but we like to call it "still just as much fun."
Horse Racing Betting Bonuses
With so many horse racing betting apps on the market, competition has increased to attract and retain customers.
Nearly all horse betting apps offer cash bonuses to new depositing customers. In most cases, the offer comes in the form of a percentage match bonus. Match rates of 50% and more are common. Some sites are even giving out 100% deposit bonuses that double your first deposit.
You sign up and deposit $100, for example, and get an extra $100 on top of that. The vast majority of horse racing bonuses are exclusive to new players only.
Racebook Loyalty Rewards Programs
Most racing betting loyalty rewards and "VIP" programs work around the premise of rewarding you based on your betting action. The more you bet, the bigger the rewards.
Some of the things you can expect to receive from a racebook loyalty program would include discounts on handicapping products, invitations to special events, birthday gifts, free withdrawals, and short-term cashback promotions.
US Horse Racing Betting Apps
Horse and greyhound racing both received exemptions from the Unlawful Internet Gambling Enforcement Act of 2006 (UIGEA). The legislation targeted sports betting, casino games, and poker, but it specifically granted exemptions to the law.
This means online horse racing betting apps are legal at the federal level in the US and that each state may choose whether or not to authorize mobile racing betting. Many states, even those that have not yet legalized sports betting, allow online horse betting sites.
The major US racing betting sites operate on US soil in full compliance with all state and federal laws. Racing fans in most states can visit any of our recommended sites to sign up for an account and bet online. If you live in a state that does not allow online horse racing betting, racebooks and ADW apps will notify you upon attempting to sign up.
Further Reading: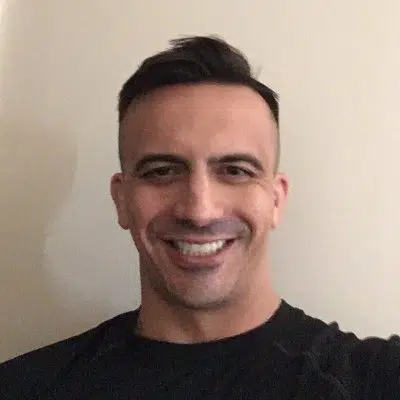 Wes Burns has more than a decade's worth of experience as a writer, researcher, and analyst in the legal online betting industry and is co-founder of OnlineBettingSites.com. Wes approaches his work from the viewpoint of players.