The United Kingdom is an online betting powerhouse and home to some of the biggest brands in the industry. A pro-gambling culture, lenient gaming laws and an effective regulatory framework all make the UK an ideal location for punters and betting site operators alike.
Mobile betting and online casinos are legal and regulated in the UK. The Gambling Act of 2005 formally legalized online gaming, introduced regulations and established the UK Gambling Commission to monitor the industry.
Best UK Betting Sites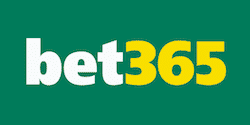 Bet £10, Get £30 in Free Bets
Min deposit requirement. Free Bets are paid as Bet Credits and are available for use upon settlement of bets to value of qualifying deposit. Min odds, bet and payment method exclusions apply. Returns exclude Bet Credits stake. Time limits and T&Cs apply. Registration required.
The best UK betting sites are basically household names. Most of them were founded in Britain while all of them hold licenses that allow them to offer their services to residents. You can play at these sites knowing that they are licensed and subject to the law of the land.
Mobile Betting Apps in the UK
UK online bookmakers that hold a license from the UK Gambling Commission are also permitted to offer mobile betting through apps designed for iOS and Android devices. In most cases, punters can also point their mobile browsers to bet online with no download even needed in the first place.
According to UKGC reports, more than half of punters in the UK report they use a mobile device to bet on sports. This number is up significantly since the government first began tracking usage of UK betting apps in 2015 when less than a quarter of gamblers reported using a mobile device to bet online.
Furthermore, a 2018 UKGC report found that mobile betting accounted for nearly 40% of online gross gaming yield (GGY) on average for licensed gaming sites and upwards of 75% for some operators. That number has likely increased significantly in the intervening years.
iOS Betting Apps
Apple's App Store policy allows mobile betting apps that are managed by licensed operators in regulated jurisdictions. This includes authorized UK bookmakers, which means customers may download sports betting, casino, and poker apps by searching for them by name from within the app store. Alternatively, punters may visit the mobile website of any licensed bookmaker for a direct link to the appropriate App Store download page.
Android Betting Apps
The Google Play Store is significantly stricter when it comes to gambling and sports betting apps, but the UK is one of a few countries exempted from what is generally an anti-gambling policy. Punters may search for the name of their favorite UK betting apps to download or visit the gambling site of their choice for direct download links.
The Legality of Online Betting in the UK
2005 was a pivotal year for gambling in the UK. Parliament passed the Gambling Act 2005 that year and changed the industry overnight. The Gambling Act was the first piece of legislation in the UK to address online gambling.
Legalities were clarified, a government regulatory body was formed, and operators were given the go-ahead to get licenses to offer games in the UK. The full text of the act is a long read, but its overreaching goals explain the general idea pretty well. The act aims to curb the criminal element involved in gambling, ensure the fairness of the games and protect minors and problem gamblers from being exploited.
The act achieves these goals by monitoring license holders, setting standards for financial and technical operations, ensuring problem gamblers are able to get help, and requiring British betting sites to block access to minors. Additionally, the act requires every license holder to have procedures in place for handling customer complaints and referring disputes to objective third parties.
The Gambling Act 2005 also established the UK Gambling Commission (UKGC) to oversee all forms of gambling across the country. The Commission is responsible for issuing licenses, monitoring licensees, regulating brick-and-mortar gambling, resolving disputes between players and UK online betting sites, and much more. Additionally, the UKGC oversees the National Lottery.
UK Gambling Commission
The UK Gambling Commission is responsible for regulating all forms of gambling in Great Britain except for financial spread betting. This also includes overseeing online gambling and mobile sports betting within the UK. The commission operates with wide legal latitude to enforce three primary objectives:
Gambling is kept crime-free
Gambling is conducted in a fair and open manner
Children and vulnerable people are protected
Internet gambling, as well as physical arcades, sports betting shops, bingo halls, casinos, gaming machines, the national lottery, and gambling software, all fall under the purview of the Gambling Commission. It is also responsible for issuing licenses to anyone involved in the business of gaming.
The Gambling Commission is constantly updating its license conditions and codes of practice (LCCP) to account for changes in technology and changes in laws and to improve regulation as the Commission gains experience.
For example, the UKGC quickly reacted to the growth in eSports betting. The Commission produced a position paper in March of 2017 and immediately set about to adjust its regulatory framework to account for eSports and skins betting. The UKGC is also not afraid to hand out fines, disclose violations and even publish "what we learned" notices whenever operators are caught with their pants down. It is a very effective and well-managed system.
It would be fair to describe the Gambling Commission as the most effective internet gaming licensing body in the world. There are dozens of jurisdictions around the world that issue licenses to betting operators, but the UK's license commands the most respect. There is no single better place to play than at a website with a UK gambling license.
Over the years, the UKGC has become increasingly strict when it comes to enforcing the rules and levying fines against operators deemed to violate the rules. One particularly noteworthy example of this trend came in 2017 when the UKGC fined BGO Entertainment £300,000 for advertisements that appeared on third-party affiliate websites that failed to disclose significant terms and conditions.
The BGO Entertainment decision set a new precedence in which operators are now held responsible for the actions of their affiliates. This may have been the catalyst for some operators, such as Sky Bet, to close their affiliate programs entirely.
The UKGC has also slowly ramped up its willingness to levy larger and larger fines on operators found to be in violation of online betting regulations. In 2020, for example, Betway set a new record after being fined £11.6 million for failing to investigate the sources of funds gambled by several high-value UK customers.
Advertising Standards Authority
The Advertising Standard Authority (ASA) also plays a key role in regulating the UK online betting industry, particularly in how operators advertise. In recent years, the ASA has taken a more proactive stance in governing licensed UK betting sites amid growing pressure from lawmakers and intensely unfavorable media coverage of the industry.
As a result, the ASA is now faster than ever to issue judgments against licensed operators deemed to be in violation of advertising standards. The advertising rules that govern the industry are myriad. Just two of the many rules include prohibitions on ads or games that may appeal to minors and ads that are linked to "enhanced attractiveness" or success with one's dating life.
The ASA is also significantly stricter today than it was in the early days of the regulated UK gambling industry. In 2017, for example, the ASA chided 888 Casino for an advert that appeared on a third-party affiliate marketer's website. Even though 888 Casino never approved the ad and didn't even know about it until the ASA stepped in, the ASA upheld its ruling.
The ASA further enhanced its advertising standards in 2018 to prohibit ads that:
Create an inappropriate sense of urgency (such as "bet now!" ads displayed during matches)
Trivialize gambling
Give an inappropriate sense of risk (such bonus offers are described as "risk free")
Emphasize money-making motives for gambling
UK Gambling Taxes
Gambling winnings are not taxed in the UK. Whether you're a casual gambler or bet on sports daily, all gambling winnings are 100% tax-free for citizens. If you live somewhere else or hold citizenship from a different country, you should check the laws in that country to see if you're responsible for paying taxes on any winnings earned in the UK.
Bookmakers and those who run gambling operations are responsible for all the taxes taken out of the industry. The tax laws for operators are in a constant state of flux as the UK attempts to raise more money for the government while also keeping the UK competitive as a licensing jurisdiction.
With that said, we do urge gamblers to speak with a tax professional for advice tailored to their unique situations. Tax law can be a complicated thing, and it never hurts to be safe.
Horse Racing Betting in the UK
The Gambling Act 2005 provides the regulatory framework for how horse racing betting may be conducted in the UK. In the UK licensed online bookmakers are permitted to accept fixed-odds wagers on domestic and international horse races or offer pool betting if properly licensed.
Online Horse Racing Betting
Section 12 and Section 93 of the Gambling Act deal specifically with horse racing betting licenses. UK betting sites that hold standard gaming licenses may accept fixed-odds wagers on races, but a separate license is needed to accept parimutuel (pool) wagers.
In the UK, there are several models in which racing betting is offered. Fixed-odds wagers on horse races are considered a contract with the betting site that offers those wagers. Wagers placed in this manner do not enter the host track's pool and the betting site itself is responsible for paying out any winnings.
Pool wagers function differently as they are actually mingled with the corresponding track's pool. In this case, wagers placed online are treated exactly the same as wagers placed in person. Every wager placed on a race, whether it is made online or at the track, affects the odds and is paid out according to true track odds.
Pool Wagering at Racetracks
Racecourse bookmakers must be licensed by the UKGC but are regulated by the Administration of Gambling on Track Ltd (AGT). Most in-person and online parimutuel wagering is operated under the Tote brand name to this day, even after Tote's exclusive pool betting license was allowed to expire in 2018.
The end of the Tote's monopoly led to a period of uncertainty as to how pools would be managed across the UK racing industry. In the end, the Tote reached a partnership agreement with Britbet to combine pools and operate under the Tote's name. Today, racing fans who visit a track in person and place a wager usually do so with the Tote.
UK Deposits and Withdrawals
UK sports betting sites have been legal long enough to have a solid ecosystem in place for processing deposits and withdrawals. Major financial institutions are comfortable processing payments related to online gambling, which means punters have many options to choose from.
Most UK betting sites accept deposits via electronic funds transfer, credit card, debit card, physical cash, wire transfer, PayPal, Neteller, Skrill, and more. Withdrawals are usually processed by transferring funds back through the same method used to deposit.
See the links below to learn more about some of the deposit methods you're most likely to encounter when betting online:
These methods typically process deposits instantly and withdrawals within a couple of business days. Credit card deposits, Neteller, and PayPal are consistently the fastest methods for funding an account.
UK Betting FAQ
If you have a question about gambling or sports betting in the UK, the chances are good you're not the first one to ask. Here are some of the most frequently asked questions on the subject. Please feel free to contact us if you have any others.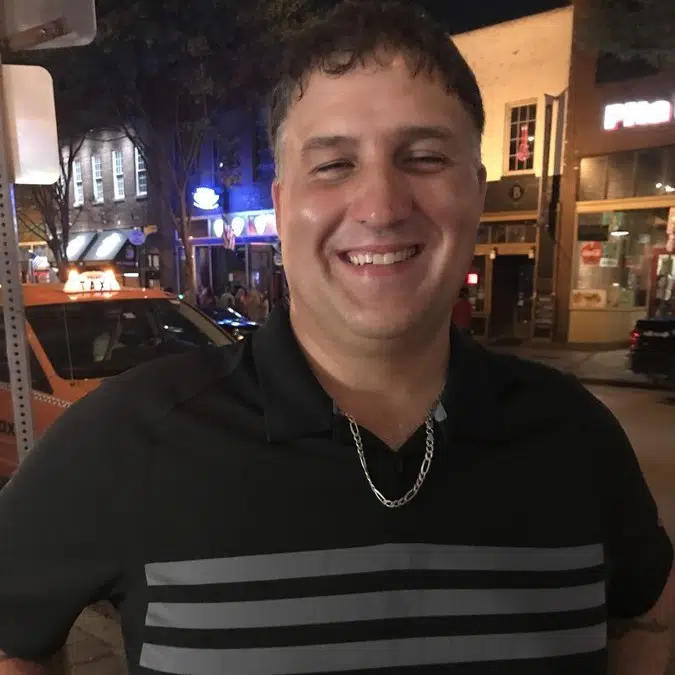 Mike Murphy is the founder of OnlineBettingSites.com and has over 10 years of experience in the legal online betting industry. A regular attendee of industry trade shows and conferences, Mike is a strong proponent of regulated markets and responsible gambling policies.