Virtually all online betting sites accept deposits using credit cards and debit cards to fund and withdraw from your online betting account. Visa, MasterCard, and American Express (to a lesser extent) are very popular methods of depositing and among the easiest of all payment options. Credit and debit card wagering account deposits will usually be credited to your real money account instantly, so there is no waiting around – you can simply make your deposit and use your funds to bet online straight away.
Credit and debit cards do not require you to have any other form of online account, such as an e-wallet, and are safe to use as most online betting sites will offer secure transactions. You can also usually use them to deposit in different currencies if you need to. There aren't many drawbacks to using credit and debit cards at online betting sites – however some banking institutions may not allow you to use your card for this purpose. Some online betting sites will also impose quite strict deposit limits for credit cards, although you can usually have these increased if you want.
Best Credit Card Betting Sites
Below is a list of our favorite betting sites that accept credit cards.
Attention UK punters: Credit cards are not able to be used at UK-licensed betting sites.
Credit cards are without a doubt the easiest and fastest way to get your betting account funded with no hassle. Just pull out your credit or debit card, enter your details, and you're on your way. There's no waiting around either as credit card deposits are processed instantly. All you need is a card branded with the Visa, MasterCard, Discover or American Express logo and you'll be placing bets in minutes.
You're not going to have any trouble finding numerous credit card betting sites. This is the most popular deposit method in pretty much every country. It doesn't matter if we're talking about the US, European or Asian markets; credit cards are everywhere and people know how to use them.
In fact, familiarity is perhaps biggest advantage offered by this deposit method. By this point, I'm guessing everyone reading this page has used a credit card to make an online purchase or pay a bill over the internet. Making a credit card deposit at a gambling website works just like buying anything else online.
It's also nice that you don't have to sign up for an account with some payment company and memorize yet another password. The only thing you need is the credit card sitting in your wallet right now. You'll be funded in less than 5 minutes and free to go on with your life.
There are two potential disadvantages to using a credit card to deposit:
Smaller Limits: Credit card deposits tend to max out at around $500 to $1,000 per transaction. New customers are subject to pretty sharp limits. The good news is that once you build a relationship with the betting site, it's possible to get those limits increased or waived entirely.
Declined Transactions: Banking laws are complex and vary from country to country. Sometimes your payment will be declined even though you have enough money to cover the deposit. If this happens, it's probably because your bank automatically declined the transaction. Your best bet is to try a different card or an alternate payment method.
How to Make a Deposit with a Credit Card
The actual process of depositing with a credit card is the same as making a purchase at any online retailer. Log in to your betting account, visit the cashier and choose "credit card" as your deposit method.
Next, you'll be asked to type in your name, credit card number, expiration date and 3-digit CVV security code on the back of your card. You'll only have to fill in this information once. After that, your information will be saved and you will have the ability to make one-click deposits from that point on.
Some online betting sites charge a fee for depositing with a card; overs cover the fee for you. If your site does charge a fee, it will probably be in the 3-5% range.
Can I Withdraw Using Credit Cards?
Sometimes. It depends on your credit card, country of residence and policies of your betting site. Most sites do not offer payouts to credit cards. The few sites that do offer credit card withdrawals usually structure the transaction as a refund. In that case, you can withdraw an amount equal to the size of your original deposit.
In most cases, you'll be asked to choose a different withdrawal method. An electronic bank transfer or paper check is the most common withdrawal option for people who originally deposited with a card. My personal preference is the direct bank transfer. Choose this deposit method and the betting site will just send your winnings straight to your bank account.
Credit vs. Debit Cards
Credit cards and debit cards are treated the same by online betting sites. As long as your card has the logo of a major credit card issuer, you'll be able to use it. You simply type in the information on your card and your gambling site handles the rest.
If you have both a credit and debit card, it's always best to try the debit card first as a matter of smart money management. Remember, nothing is guaranteed in gambling. Smart gamblers only wager with money they can afford to lose just in case things don't work out.
If you do decide to use a credit card to gamble online, please keep a close eye on your spending. It would be best to size your deposit so that you can immediately make a payment on your credit card to avoid going into debt.
Can I Deposit at Betting Sites Using Amex?
American Express may be a popular credit card band, but it is not accepted as a direct deposit method by most betting sites. The Amex company just isn't too keen on being associated with online gambling. I suspect this is partially due to the fact that American Express is an American company and takes a very conservative approach to complying with US gambling laws.
The good news is that you don't have to give up entirely on using Amex to fund your betting account. If you read on, I'll share with you the easiest way to bet online with Amex at any internet sportsbook, casino or poker site. Let's start with a list of betting sites that accept American Express and then follow that up with the solution to any problems you may have had using Amex betting sites in the past.
If Your Favourite Betting Sites Dont Accept Amex
There are still a decent number of popular betting sites that do not accept direct American Express deposits. This does not mean you're out of luck; all it means is you need to take add one more small step to the deposit process. Instead of depositing directly, you'll need to sign up for an account at an e-wallet such as Neteller, Skrill or PayPal.
E-wallets can be funded by a variety of methods, and American Express is always an option. So what you do is sign up for one of those e-wallets and then fund it with your Amex card. Now go to your preferred betting site and choose your e-wallet as your deposit method. This is a bit of a roundabout way to deposit at Amex accepting betting sites, but it's still fairly fast. It only takes a few minutes to sign up for an e-wallet and complete the transaction.
A side benefit of having an e-wallet account is that you will find it much faster and easier to receive withdrawals. Even the best betting sites have trouble crediting deposits back to credit cards. An e-wallet account will make it easier to get your money when you're done wagering.
If It Does
None of my favourite betting sites accept American Express but I do know there are a few that do. If you go to make a deposit and see the Amex logo, consider yourself lucky. Making a deposit at such a site is as easy as typing in your card number, expiration date and amount to deposit.
Credit card transactions are processed instantly 99.9% of the time and you'll be able to play for real money that same day. There should be no fee but that can vary based on the operator. American Express charges merchants a percentage based fee for accepting transactions, and some operators pass that charge on to their players.
Amex Gambling Transaction Declined
There is no guarantee that your deposit will be approved just because you see the American Express logo on your betting site's deposit page. Being the conservative company that it is, Amex is even more vigilant than Visa and MasterCard when it comes to approving every transaction.
Don't be surprised if you try to deposit and see the dreaded "transaction declined" message. This is just par for the course in online gambling today. Normally my advice in this situation would be to try a different betting site, but there aren't many sites that even accept Amex in the first place. Your best option in this case is to try your deposit with a different card or simply sign up for one of the e-wallets mentioned above.
Why was my transaction declined?
This happens all the time. It's not because you're out of money or because American Express doesn't like you. They simply have a general "no online gambling" policy that they don't appear to be changing any time. If the approval system believes your deposit is bound for a betting site, it will block it by default.
Even though competing card companies are now at least allowing transactions in regulated markets (such as the UK), American Express still hasn't gotten on board. Plus, Amex is heavily involved in business transactions and views online gambling as a high risk transaction for cards that are supposed to be used for business purposes.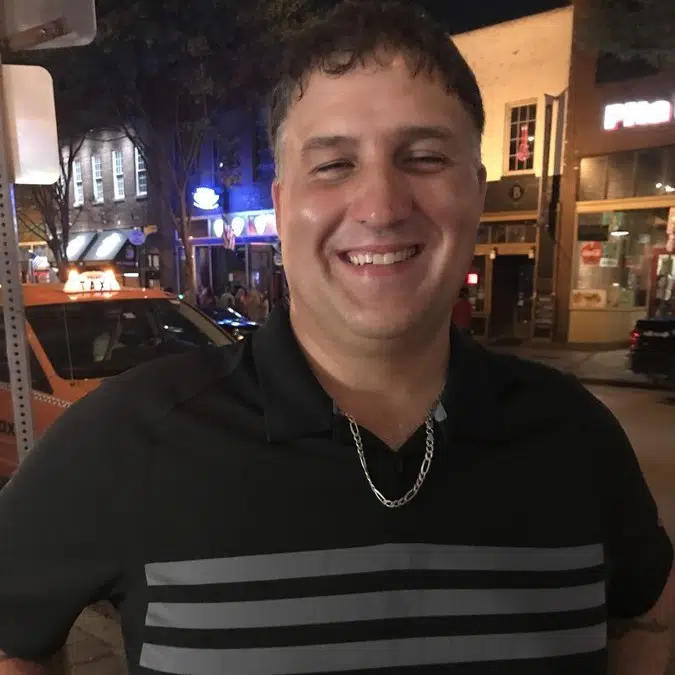 Mike Murphy is the founder of OnlineBettingSites.com and has over 10 years of experience in the legal online betting industry. A regular attendee of industry trade shows and conferences, Mike is a strong proponent of regulated markets and responsible gambling policies.