One of the first experiences you have at all betting sites is making a deposit to fund your account. It's important that banking options at betting websites are convenient.
The purpose of this page is to assist you in finding betting payment methods that best serve your unique needs. These are some of the best betting deposit options according to security, ease of use, and speed of processing.
Sites with Fast, Easy, and Secure Deposits
Safe betting sites make it easy to deposit, play, and get paid.
This is partially a result of increased competition in the gambling industry and partially a result of advancements in online banking in general.
However, we have yet to see a one-size-fits-all betting deposit option that works for everyone, everywhere. The best banking methods vary based on your location, currency, and language.
Some gambling payment methods are only available to select countries while others are open worldwide. If you're considering making a deposit and want to know more about available funding methods and which betting sites accept them, you've come to the right place.
Types of Betting Payment Methods
The descriptions below list major categories of betting deposit options followed by detailed explanations of how specific methods work.
E-wallet Betting Sites: Electronic wallet services such as Neteller, Skrill and PayPal offer a convenient funding mechanism for frequent punters. As the name suggests, e-wallets act as digital wallets where you can store your money, initiate deposits, and receive payments. E-wallets act as middlemen between your banking information and your betting site.
eChecks

: Electronic checks are simple, fast and safe. All you need is a checking account and you can input your information to send money straight from the bank to your betting account. Many online betting sites offer eCheck deposits and payouts.

Prepaid Voucher Betting Sites: Prepaid vouchers offer greater security and anonymity than most other betting payment methods. You can take physical cash to the local petrol station or department store and leave with an anonymous card or voucher credited with the cash. Take your voucher home, log into your player account, and enter the information provided with the voucher/card. Paysafecard is one of the most recognized names in the prepaid betting voucher category.
Instant Deposits: These are the types of online betting payment methods you should consider first if you want to start placing real money bets as quickly as possible. The methods described on this page usually have you up and running in minutes.
Debit and Credit Card Deposits
Debit and credit card deposits are accepted across the board by licensed online sportsbooks and are processed instantly. The mechanics of making a deposit via credit or debit card are basically the same as making a purchase at Amazon or any other online retailer:
Log in to your online betting account
Visit the deposits page
Select credit or debit
Provide your card number, security code and expiration date
Type in an amount to deposit
Tap the "confirm" button
There are three important things to keep in mind when it comes to depositing with a debit or credit card for online betting purposes.
First, not all mobile sportsbooks accept all credit card brands. Visa and Mastercard are accepted by default at all betting sites. Discover and American Express have been a bit slower to get on board and are only recently starting to work with online gaming providers in the US.
Second, some banks treat credit card payments to gambling sites as cash advances and charge a fee for doing so. Licensed sportsbooks do not charge fees for credit or debit card deposits, but there is a chance your bank will. This not the case for all banks, though so it may be wise to call your bank and ask if they will charge an additional fee for using your card to bet on sports.
Third, some issuing banks still block all deposits to online betting sites as a blanket policy. If your deposit via debit or credit card is declined for no discernable reason, it could be because your bank does not process transactions related to online gaming. These types of policies are a relic of a piece of federal legislation called the UIGEA that was passed in 2008 in an effort to cut off the money supply to unlicensed offshore gambling sites.
If you have problems depositing with a credit card or debit card, there are two things you can do. One is to contact your sportsbook's customer support team to see if they can find a workaround for you. The other is to try a different deposit method such as ACH transfers, which move money from your bank account to your betting account without involving your debit card at all.
Pros:
Convenient: This is a fast and easy-to-use deposit method that should be familiar to anyone who has made an online purchase in the past
Fast: Debit and credit card deposits are processed instantly
Flexible limits: Deposit limits vary by sportsbook, but generally you can deposit anywhere from a few dollars to thousands
Cons:
Declined deposits: Some issuing banks still refuse to process transactions related to online gambling, leading to declined deposits
Not all brands accepted: Visa and Mastercard are accepted by all online sportsbooks but Discover and Mastercard are hit-or-miss
Play+ Prepaid Card
The Play+ prepaid card has emerged as a popular deposit method in jurisdictions with legal online sports betting thanks to its convenience and flexibility.
Play+ is part debit card, part e-wallet and allows customers to make instant online deposits, request withdrawals, withdraw cash at ATMs and make purchases in the real world. In short, there are many pros to Play+ and few cons.
Every mobile online sportsbook that accepts Play+ brands it under its own name but it works the same wherever you bet. For example, BetRivers Sportsbook calls it the BetRivers Play+ Card while FanDuel calls it the FanDuel Prepaid Card – both work in the exact same manner.
Instant Online Deposits
You can sign up for a Play+ card online by logging in to your sports betting account and selecting it from the list of available deposit methods. A physical prepaid card will be mailed to you at this point, but you can still make an instant online deposit using your Play+ account at this time so there's no delay in getting started.
In this manner, Play+ works like an e-wallet in a fashion similar to PayPal. You can fund your Play+ account with Visa or Mastercard on the same day you apply to fund your betting account. You will also be able to fund your Play+ account via ACH (online bank transfer) after receiving your physical card in the mail.
Using Your Physical Play+ Card
After you receive your physical card in the mail, you can use it to withdraw cash at ATMs and make purchases anywhere Discover is accepted. The physical card is tied to your Play+ balance, which makes it easy to withdraw winnings from your sportsbook and then immediately get cash at an ATM or to make real-world purchases.
Play+ Deposit Limits
Play+ sets maximum daily, weekly and monthly deposit limits for customers as follows:
| | | |
| --- | --- | --- |
| Standard Users | | |
| | | |
| Daily | Weekly | Monthly |
| $2,000 | $4,500 | $10,000 |
| | | |
| VIP Users | | |
| | | |
| Daily | Weekly | Monthly |
| $10,000 | $30,000 | $70,000 |
Pros:
Instant: You can fund your online betting account on the same day you sign up for a Play+ card; there is no need to wait for the physical card in the mail
High acceptance rate: Play+ caters to the regulated online gambling industry and deposits made via this method are almost always successful
Workaround for declined cards: If your bank blocked your credit card deposit, you can use that same card to fund your Play+ account to get around the block
Cash withdrawals: You can withdraw sportsbook winnings to your Play+ card instantly and then visit an ATM to claim your winnings in cash
Supports in-person purchases: You can withdraw winnings to your Play+ card and then use that to make purchases in the real world wherever Discover is accepted
Prepaid: Deposits to betting sites are limited by the amount of money you have uploaded to your Play+ account which limits overspending
Cons:
Separate account: Signing up for a Play+ account means you'll have another login and password to remember
Wait for physical card: Although you can use your Play+ account instantly, you will have to wait about 10-14 days for the physical card to arrive in the mail
PayPal Deposits
PayPal is the most recognized and widely-used e-wallet service in the United States. You can use your existing PayPal account or sign up for one for free at PayPal.com and use that to transfer funds to your mobile sportsbook account.
PayPal deposits are credited instantly and you also get the peace of mind that comes with not having to share your personal banking details with every betting site you try. After selecting PayPal as your deposit method, you'll be redirected to a secure page where you simply log in to PayPal to confirm the deposit.
You can fund your PayPal account with a credit card, debit card or online bank transfer. PayPal also comes in handy if your bank blocks credit/debit card deposits to gaming sites.
Pros:
Enhanced security: Depositing with PayPal does not require you to share your credit card, debit card or checking account number with your sportsbook
Fast deposits: Deposits made with PayPal are processed instantly or nearly instantly
Workaround for declined deposits: PayPal is a reliable workaround for bettors who have had their credit or debit card deposits declined by banks that do not process transactions related to online gambling
Cons:
Separate account to manage: PayPal is an independent service, which means you'll have yet another username and password to remember
Fees: PayPal is free for customers in most instances, but there is a 1% fee (up to $10) if you request an instant transfer from PayPal back to your debit card or bank account. This fee can be avoided by choosing a standard transfer from PayPal to your linked bank account.
Skrill
Skrill, formerly known as Moneybookers, is based on a similar premise as PayPal. You can sign up for an account at Skrill.com and then fund your Skrill account via bank transfer, Visa or Mastercard for free. From there, you can send the money to your online betting account at no cost.
Pros:
Fast: Skrill is a fast service, both for deposits and withdrawals
Free: Skrill costs nothing to use as a customer; it is free to upload funds to your Skrill account, free to transfer funds to your sportsbook account and free to withdraw via bank transfer
Private: When you use Skrill to make a deposit, your personal banking details (card number, account number, etc.) are not shared with your sportsbook
Cons:
Not widely accepted: Skrill is not a universally-accepted deposit method
ACH / eCheck Deposits
ACH deposits, also referred to as eCheck or online bank transfer deposits, work by sending money from your checking account to your sportsbook account with no middleman. This same-day deposit method is fast, convenient and is especially recommended for anyone who has had trouble depositing with a credit or debit card.
Know Your Customer (KYC) regulations require the name on your bank account to match the name on your betting account. As long as that is the case, all you'll need are your checking account and routing numbers.
ACH comes highly recommended as a deposit method, especially for users who have had issues with credit card deposits. Most online banking deposits are credited to your betting account instantly, but it may be a few days before the funds are withdrawn from your checking account.
Pros:
High acceptance rate: ACH / eCheck deposits are rarely declined; useful if your credit or debit card deposit was declined
No middleman: Funds are transferred straight from your bank account to your betting account; no third-party accounts to manage or passwords to remember
Instant: Deposits are instantly credited to your sportsbook account
Cons:
Must have a checking account: ACH and eCheck deposits are only available if you have a checking account
Account debit delay: While your sportsbook account will be credited instantly, it may be a few days before the funds are debited from your checking account
PayNearMe
PayNearMe is the industry's go-to deposit method for customers who prefer to use cash. Whether you don't have a bank account or just have a wad of cash burning a hole in your pocket, PayNearMe is the way to go if you want to turn that cash into online betting funds.
If you log in to your account and choose this method, your mobile sportsbook will ask you to choose an amount to deposit and generate a pay slip. You can either print the pay slip at home or save it to your smartphone and then take it to your nearest PayNearMe location to pay with cash.
Typical PayNearMe locations include 7-Eleven, Family Dollar, CVS and Ace Cash Express outlets. Once you find the location nearest you, take your pay slip in-person to pay with cash. Your sportsbook will credit your account within minutes.
Using Bonus Codes with PayNearMe
If you have a bonus code and were not asked for it when you signed up for an account, you may be able to retroactively add a code to your deposit after it has been made.
For example, BetRivers allows you to add bonus codes to past deposits by logging in to your account, visiting the deposit page and scrolling down until you see your latest deposit under "recent transactions."
Next to your most recent deposit, you can tap the "add code" link to enter any promo code you would like to apply to that deposit.
Pros:
Can use cash to deposit: PayNearMe is the only widely accepted deposit method that can be used to fund a mobile betting account with physical currency
Enhanced privacy: Paying with PayNearMe does not require you to divulge your personal banking details or even sign up with a third-party service such as PayPal
No bank account necessary: If you don't have a bank account, PayNearMe is the answer
Cons:
In-person visit required: PayNearMe is not as convenient as the other online betting payment options described on this page; you actually have to get up and visit the nearest location in person
Limited maximum deposits: PayNearMe limits deposits to $500 per day and $10,000 per 30-day period
Wire Transfer
Wire transfers have mostly fallen out of favor for more convenient methods, but bettors who need to make very large deposits may find this option useful as a way to limit fees and avoid the maximum transaction limits imposed by other methods. Wire transfers also work well for customers who for whatever reason are unable to deposit via credit card, eCheck or PayPal.
If you choose wire transfer as your deposit method, your sportsbook will give you all the information you need to initiate the transfer at your bank. This will include the receiving bank name, receiving bank account name, receiving bank account number and routing number.
Wire transfers may take a couple days to process and are only processed on weekdays. Sportsbooks usually enforce a minimum limit via wire transfer in the range of $100 but may offer to refund any fees charged by your bank. If you plan on making an extra-large deposit, it would not be a bad idea to contact your sportsbook's customer support people and let them know you want to make a large deposit.
Pros:
Large deposit limits: Wire transfers are best for deposits that would exceed the maximum limits imposed by other deposit methods
Enhanced privacy: Wire transfers send money straight from your bank account to a bank account held by your sportsbook
Cons:
Fees: Your bank will likely charge a fixed fee for sending a wire and your sportsbook may or may not refund that fee
Inconvenient: Some banks allow you to initiate wire transfers online, but many still require an in-person visit to initiate the transfer – especially for larger amounts
Slow: While other deposit methods are processed nearly instantly, bank wires can take a couple days to show up in your betting account
All Betting Deposit Methods
This section explains how individual payment options work at online betting sites. Each individual page lists more detailed information including which gambling sites accept that method.
Betting Sites Sorted By Local Currency
Betting sites that don't support your primary currency, can be difficult to wager at. Not only do you have to figure out how much each bet is really worth, but you're also hit with exchange fees.
Deposit at online betting sites that accept your currency of choice.
This information isn't always displayed prominently. In many cases, you read through FAQs and help pages only to find out the betting site doesn't even have a list of supported currencies.
We compiled a list of betting websites that accept each currency. Let's begin with a list of the largest, international betting sites that accept a wide range of currencies:
Each of our recommended online betting sites serve international audiences and accept a wide range of currencies. Whether using Dollars, Euros, British pounds, or another currency – you'll be able to play at these safe betting sites without ever dealing with a single foreign exchange fee or confusion when it comes time to place a bet.
Ranking Betting Sites by Currency
There are two things to look for at betting sites that accept multiple currencies. First is accepting deposit methods that are popular with players in your country. Many countries have special deposit methods available that are compatible with that country's banking system. Use one of these deposit methods to fund your account, so you won't get hit with exchange fees.
Second, betting sites should allow you to use your currency whether placing sports wagers, betting on horse races, or playing casino and poker games. It is much easier to comprehend you're risk when you use your native currency in real time. This option is fairly common if you use one of the world's major currencies. It's not as common if you use a currency that isn't as popular.
Betting sites without this feature convert your currency when you join a game or make a wager. It requires significantly more mental effort to truly understand how much money you're risking with each bet you place. For example, if your preferred currency is euros and your betting site only allows you to place wagers in US dollars, you find yourself frequently running mental calculations.
There's one last thing to keep in mind.
Some of the smaller, less widely-used currencies of the world just don't have much support from international betting sites.
Sometimes you will have to exchange currencies whenever you place bets.
You can read more about depositing and withdrawing in specific currencies on each of our country specific pages. Those sections talk about betting laws, depositing in different currencies and specifics relating to each international market.
Next up is a chart that shows that accepted currencies of major betting sites. Note that almost any currency can be used to deposit at any betting site. What we are showing below are currencies that are natively supported (i.e. you can deposit and hold your account balance in that currency).
If your preferred currency is not listed below, that does not mean you're out of luck. You may still deposit with your currency, but it will be exchanged for one of the site's other supported currencies. When you cash out, your bankroll will then be exchanged back into your preferred currency.
| | Unibet | William Hill | Betsson | 888Sport |
| --- | --- | --- | --- | --- |
| Euro (EUR) | X | X | X | X |
| Pound Sterling (GBP) | X | X | X | X |
| US Dollars (USD) | X | X | X | X |
| Australian Dollar (AUD) | | X | | |
| Brazilian Reai (BRL) | X | | X | |
| Bulgarian Lev (BGN) | X | | | |
| Canadian Dollar (CAD) | X | X | | |
| Czech Koruna (CZK) | X | | X | |
| Danish Krone (DKK) | X | X | | X |
| Hong Kong Dollar (HKD) | | X | | |
| Hungarian Forint (HUF) | X | | | |
| Indian Rupee (INR) | | | | |
| Japanese Yen (JPY) | | X | | |
| Lithuanian Litas (LTL) | X | | | |
| Norwegian Krone (NOK) | X | | | |
| Peruvian Soles (PEN) | | | X | |
| Polish Zloty (PLN) | X | | X | |
| Romanian Leu (RON) | X | | | |
| Singapore Dollar (SGD) | | X | | |
| Swedish Krona (SEK) | X | | X | X |
| Swiss Franc (CHF) | X | X | | |
| Visit Bookmaker | www.unibet.com | www.williamhill.com | www.betsson.com | www.888sport.com |
How to Withdraw from Online Sportsbooks
The only thing better than winning a sports bet is cashing out your winnings and putting that hard-earned money in the bank. Whether it's luck, skill or maybe a little bit of both, running up a big balance and initiating a withdrawal is a very good feeling.
When it's time to cash out your winnings, you have several options to claim your cash. One of the nicest things about doing business with legal sportsbooks is you know you will always be paid when you win. It's just a matter of choosing the option that works best for you and waiting a day or two to collect your funds.
ACH / eCheck Withdrawals
This is the most convenient method for most users because the money is sent straight to your bank account. You can ask for an eCheck withdrawal by logging in to your account, visiting the cashier and selecting eCheck or ACH as your withdrawal method.
You'll need to provide your routing number and checking account number to get things started. After you request the withdrawal, you should see your funds within 3-5 business days.
Pros:
Simple: If you have a checking account, ACH withdrawals are very simple and the money is sent straight to your bank account for safekeeping
Cons:
Slow: ACH withdrawals can take up to 5 business days, which could work out to a full week
Play+ Prepaid Card
If you have previously deposited with your Play+ prepaid card, you can also request withdrawals be credited to your prepaid card account.
Withdrawals are usually processed within 12 hours and then you can either visit an ATM to withdraw your winnings in cash, go shopping anywhere Discover is accepted or request Play+ to send the money to your bank account. Note that your withdrawal options may vary depending on which sportsbook you're using.
Pros:
Fast: Play+ withdrawals are usually processed within 12 hours
Can withdraw winnings as cash: After you transfer funds from your betting account to your Play+ account, you can visit the nearest ATM to claim your winnings in cash
Cons:
Cash withdrawals limited: Play+ limits ATM cash withdrawals to $500 per day for standard users and $1,000 per day for VIP users
Variable fees: Play+ is not horribly expensive, but each sportsbook has a degree of freedom in determining the fees it charges for using Play+
PayPal
PayPal is offered as a withdrawal method if you have previously used your PayPal account to make a deposit. Withdrawal requests are processed within a day or two and then the funds are credited to your PayPal account. From there, you can withdraw funds from PayPal to your bank account or go shopping online anywhere PayPal is accepted.
Pros:
Simple: Moving money from your betting account to PayPal is as simple as logging in to your sportsbook, selecting PayPal and confirming the e-mail address associated with your PayPal account
Fast: PayPal withdrawals are fairly fast from start to finish
Cons:
Not always an option: Not all sportsbooks support PayPal and those that do require a successful PayPal deposit before offering it as a withdrawal method
Paper Check in the Mail
If all else fails, you can usually request your winnings be sent to you via paper check by mail. Electronic withdrawal methods such as eChecks, PayPal and prepaid cards are all much faster and should be considered first. If those don't work for you for some reason, the paper check will get the job done.
Pros:
Large limits: Most sportsbooks are willing to send large withdrawals via check
Cons:
Slow: A paper check can take upwards of two weeks to show up at your door
Stressful wait: If you request a large withdrawal via paper check, it is a bit disconcerting to wait all that time knowing you have a large sum of money slowly making its way through the mail system
Exchange Fees and Risk
Sometimes you're required to convert your currency to bet online.
If you make a deposit at a site that doesn't support your currency by default, the betting website will perform the currency conversion on your behalf. Reputable betting sites use current market rates to determine the exchange rate. Some will charge a small fee for this service while others do it free.
Exchange risk refers to potential losses when market rates shift. For example, let's pretend you make a deposit in euros and your betting site exchanges your euros for dollars. While you're playing, the value of the euro rises relative to dollars. When you go to withdraw, you'll get back fewer euros because each euros are now a little stronger than they were when you deposited.
The good news about exchange risk is that it's rarely much of an issue. Additionally, exchange risk is just as likely to work in your favor. If you frequently go in and out of various currencies, you're going to win some and lose some. It should all even out in the end.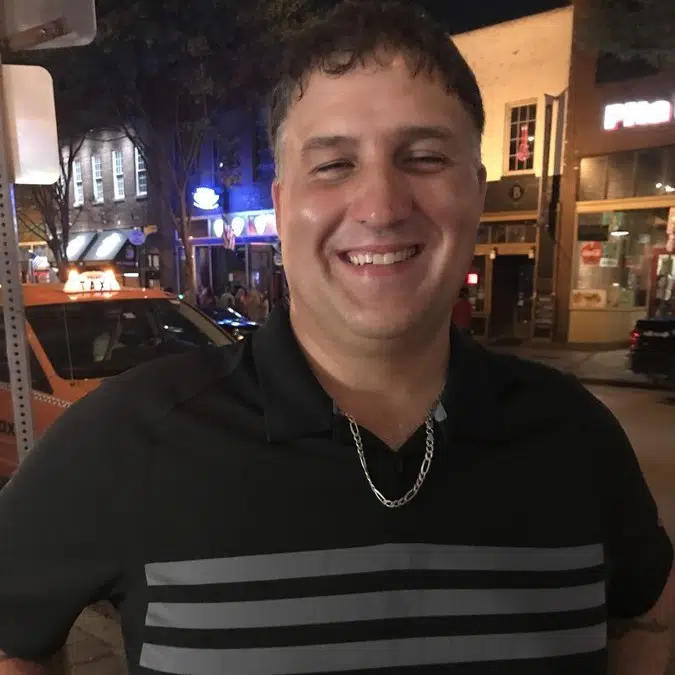 Mike Murphy is the founder of OnlineBettingSites.com and has over 10 years of experience in the legal online betting industry. A regular attendee of industry trade shows and conferences, Mike is a strong proponent of regulated markets and responsible gambling policies.