Here at OnlineBettingSites.com we aim to help you find the best betting sites for your needs as an individual. We have hundreds of pages of content that list bookmakers for various sports and other forms of gambling, but we also dedicate a big chunk of our effort into writing betting site reviews that you can trust.
The purpose of our sports betting sites reviews is to give you complete information for every major brand. Our betting reviews are factual and straightforward, but they do include an element of opinion in the form of "things we like" and "things we don't like" about each site. Other than that, we keep it strictly factual. Our goal is to give you enough information to let you decide which online gambling sites are the best for you.
Online Sports Betting Sites Reviews
US Betting Site Reviews
We do not list or review betting sites that are dishonest or unreliable.
It serves no purpose to write detailed reviews of betting sites only to tell you that a company has a history of not paying winners. While we may consider some betting operators better than others, all of the online gambling sites reviewed here are safe and reputable.
How Our Betting Site Reviews Work
Each betting site review is organized in a similar manner. We include the pros and cons near the top along with a summary that provides background information and the general business philosophy of the company in question. Below that, we get into the nuts and bolts of market coverage including sports betting options, the online poker experience, casino games, and any other markets offered by that brand. Our hope is that you find our gambling site reviews reliable and easy to browse for the information you want.
Most of our reviews are very detailed, with some topping 4,000+ words. It can be a lot to read, feel free to skip around to find the info you need. Each bookmaker review covers a range of topics that include the company history, deposit options, accepted countries, licensing information, bet limits and much more.
Most importantly, every review includes a discussion of the betting site's reputation.
We also keep our online betting reviews as up to date and current as possible. It can be frustrating to find out of date information. Even some of the biggest betting review sites list outdated facts and figures.
We make it a point to differentiate ourselves by frequently going back through each review and updating changes and important information.
A number of online sports betting websites have developed reputations as books for "recreational" punters. That's just a nice way to say the betting lines are priced poorly and the online sports betting sites in question simply rely on the ignorance of newbies to stay in business. These books aren't terrible by any means, but there are better options for the serious gambler.
Recreational sportsbooks are known for placing betting limits on sharp sports bettors, mostly limiting their betting options to major events and basically just not taking any risks. Serious online bookmakers, on the other hand, offer a wide variety of betting limits and types of wagers for events of all sizes.
Why Trust Our Online Sportsbook Reviews
We're well aware that there are hundreds of other websites that provide reviews of big names in online gaming. Even so, we feel that we offer insights that can't be found elsewhere. For one, we have put together some of the longest, most in-depth reviews anywhere. We go into more detail and provide more first hand research.
We believe we offer better reviews and unbiased comparisons. We conduct extensive research ourselves and have personal contacts at each brand. This includes scouring terms and conditions, signing up for our own betting accounts and reaching out to customer support for information that isn't publicly available.
Many reviewers simply give positive ratings to anyone willing to pay for it. We don't operate like that and never accept payment in return for a positive review. If we recommend a betting site, it's because we truly believe it is the best option for our readers.
We want to earn your trust – and that starts by giving you useful and reliable information at all times.
The only way any business can earn trust is by providing a reliable service year after year. Our service is providing information, so we make it our top priority to always provide reliable, accurate and up-to-date info.
Factors We Consider When Reviewing Betting Sites
We all have our own personal likes and dislikes, but there are several key factors we consider before listing any online betting site. Here's a quick list of traits we consider "must haves."
Reputation: A sportsbook operator can make all the promises in the world, but a reputation cannot be faked. A positive reputation is the gold standard in online gambling. If you consider no other factor, please at least verify that the site in question has a history of paying winners and operating in an ethical manner. Read our sports betting sites reviews or perform your own research. Reputation is the most important aspect of all.
Licensing: One thing the best online betting sites all have in common is at least one license from a respectable regulatory agency. The UK's Gambling Commission is the most stringent licensing body in the world, and it publishes a list of licensed operators. A license from the UK or another reputable jurisdiction indicates that the site is regularly audited for security, proper management of financials, and ethical operating standards.
Gaming Options: Sports betting is just one of the many forms in which online gaming can take. Other options include online poker, bingo, casino games, skill games, and fantasy contests. Be sure the betting site you join offers the betting markets in which you're interested.
Customer Support: A competent customer support team does more than just come in handy when you have a question. It also shows that the company in question actually cares about the customers.
Deposit Methods: If you plan to bet real money, you're going to have to fund your account. The easier it is to make a deposit, the less time you spend before wagering.
Payout Speeds: Reputable bookmakers pay winners quickly and without hassle. There is no excuse for a betting site to delay cashouts or create reasons to withhold legitimate winnings. Unfortunately, we know of many occasions where players have failed to receive payments when it came time to withdraw.
Generous Odds: Some betting sites operate ethically and pay winners but offer poor betting odds on events. These betting websites may not be outright scams, but there's there are plenty of high-quality bookmakers with competitive odds to choose from, with the best price.
Bonuses and Promotions: Deposit bonuses for new customers and recurring promotions for loyal players are worth considering. We rate bookmakers on the value of incentives and promotional offers.
We Suggest Playing at Multiple Betting Sites
One of the key tenants to success in online betting is to keep accounts open at multiple betting sites. Having a few accounts allows you to go "line shopping" before you place bets. Doing so ensures you always get paid the most on your winners and lose the least on your losers.
For example, let's say you plan to bet £100 on Manchester United to win their next match. You might find that Bookmaker A is willing to return £150 on that bet but Bookmaker B is willing to return £165. Both are reputable online sportsbooks reviewed here at OBS so you obviously pick the one that pays more. Even little differences in the odds add up over time and result in a significant boost in your long term win rate.
We like to think our sports betting reviews will help you find a few betting sites that you can rely on to keep your money safe, and make it easy to go line shopping. No matter how many bookmakers you end up using, it's vital to choose reputable and reliable oddsmakers. Keep your money safe and always stick with the brands we recommend here.
We also (kind of) maintain a graveyard for closed brands.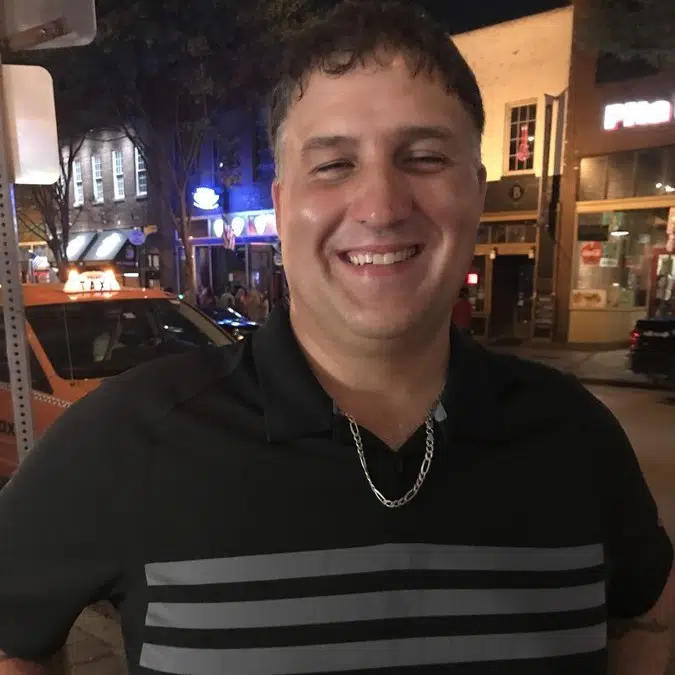 Mike Murphy is the founder of OnlineBettingSites.com and has over 10 years of experience in the legal online betting industry. A regular attendee of industry trade shows and conferences, Mike is a strong proponent of regulated markets and responsible gambling policies.