All reputable sports betting sites offer exciting betting opportunities like parlays one of the most popular and exciting types of wagers. Parlays can result in huge pay outs and are dependent upon the success of multiple events. The best parlay betting sites are listed below.
Best Parlay Betting Sites and Apps
Parlays involve wagering on multiple events that are all dependent on each other for the wager to be successful. For example, a parlay might be placed on games that require teams a, b and c each win their games. If just one of those teams loses their game, the entire parlay bet loses.
Parlays are exciting because they offer huge payout odds to winners. Every additional event that is added to a parlay reduces the chances that the bet will win, but increases the payout odds. Many online bettors are attracted to parlays because pay outs can be many times the amount originally wagered.
What Exactly Are Parlays? Considered "exotic" in the sports betting world – parlays certainly provide entertainment. Parlays are becoming more and more popular. Parlays offer players to get an opportunity to receive a big payout. It gives the bettor a chance to bet on many games, and putting them all together into one.
Odds and Payouts On Parlay Wagers? Here are the odds that are typical on at most online parlay betting sites. These odds are for point spread parlays. Of course moneyline odds will be different.
2 teams – 13-5
3 teams – 6-1
4 teams – 10-1
5 teams – 25-1
6 teams – 40-1
7 teams – 75-1
8 teams – 150-1
9 teams – 300-1
10 teams – 600-1
Moneyline Parlay Odds: When you are putting money down on a parlay with moneyline games, your odds certainly will differ. The favorite teams obviously give you a better chance to win, but pay less.
What do these odds mean? With parlays, each game you place on your "card" MUST win for you to win the parlay. As you can see from the odds, your chances get smaller each time you input a result in. These odds will vary depending on what teams you select. For example, a big favorite in a game would help your odds, but most likely decrease your total payout.
Advice For Betting On Parlays – Parlays are fun to play, but sharps often avoid them. It takes a lot of luck to win a big time parlay. Odds of winning a 10-team parlay are around 1000-1, your odds are around 1000-1. This results in a lot of losing money if you continue to place money on big parlays. Certainly if you win a parlay, your bankroll is going to look good for a while.
It's probably a better idea to pick straight picks instead of parlays. It's tough enough to win games straight up, let alone pick a whole group of them together accurate. There is a reason many experts in the sports betting industry consider parlays a sucker bet.
Choosing Where to Bet on Parlays Online
The best parlay wagering sites share several common attributes we require for listing at OBS. The best parlay betting sites offer all major sports like basketball, hockey, football and baseball. Convenient banking is an important part of reputable parlay betting sites. Members need to be able to make deposits easily to place parlay bets whenever desired, and cashout winning tickets without hassle. High quality support is vital so that any potential issues can be resolved quickly.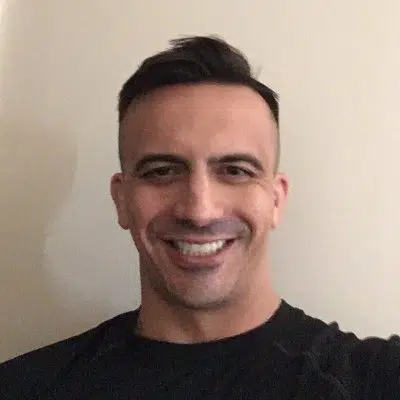 Wes Burns has more than a decade's worth of experience as a writer, researcher, and analyst in the legal online betting industry and is co-founder of OnlineBettingSites.com. Wes approaches his work from the viewpoint of players.