Cash transfer deposits are most useful for gamblers who live in areas where the banking system is either unreliable or hostile to online betting. The primary advantage of using a cash transfer service is it allows you to use physical cash to fund your gambling account, which is especially useful if you don't have a bank account.
Best Cash Transfer Betting Sites
A second advantage is person to person cash transfers are anonymous by nature. Transferring cash to a representative of your favorite betting site is more anonymous than sending money via credit card or bank transfer. If you're keen on protecting your personal banking details, cash transfers are an attractive alternative.
The biggest disadvantage to using a cash transfer to fund your betting site is the fees are larger than nearly every other deposit method. If you can use a credit card, e-wallet or even Bitcoin, you will end up paying significantly less money over the long run. However, these alternatives are not always an option so the cash transfer remains an option at some betting sites.
The fees for initiating a cash transfer are set by the money service you use. For reference, fees can approach $12 on a deposit of $300. It's not a life-changing amount of money, but it adds up over time if you use cash transfer deposits frequently. The good news is your betting site may offer to cover your fees if you deposit a certain amount. Some sites, for example, covers fees for deposits of $300 or more.
The second disadvantage is minimum deposits are higher than other deposit methods while maximum deposits are lower than others. It is common to see a minimum deposit of $100 via cash transfer and a maximum of $500 to $600 per transaction.
Cash transfers may also be used to withdraw winnings from online betting sites. This is actually a very fun way to withdraw because you are paid out in physical cash. Few things in this world feel as good as going on a winning streak and then having your winnings paid out in cold, hard cash.
How to Deposit with Cash Transfer
Betting sites that still offer cash transfer deposits do not post too many details online for security reasons. The way it usually works is you have to contact the betting site and let them know you wish to deposit via cash transfer. Once you have an account at a gambling site, you can log in, visit the cashier and select cash transfer. This will let the betting site know you're interested in depositing via this deposit method.
Someone from your betting site will send you an e-mail with detailed instructions for making the deposit. This will include giving you the name of the person receiving your money, a reference number and other information.
The person to whom you send your money will be an individual associated with the betting site. This is just a normal, individual person who works on behalf the betting site to receive cash. Once that person receives the cash, he or she will return to the betting site, give them your account information and your account will be credited with the money.
What is required of you is to visit the nearest cash transfer outlet (usually at a Walmart or grocery store) and fill out a slip of paper with the details of the person who will be receiving your transfer.
Next, you will give the information slip and cash to the cash transfer agent. The agent will process the transaction and give you a receipt for your transfer. This receipt will include a transaction number. Keep this receipt and note the transaction number.
The last step is to go back home and send an e-mail to your betting site with the transaction number, deposit amount and any other information they request. This will let them know to be on the lookout for your deposit. As soon as the individual who received your transfer returns to the betting site with the cash, your account will be credited with the funds and you can go bet on sports or play casino games to your heart's content.
Withdrawing
Withdrawing works similar except in reverse. If your betting site offers cash transfer withdrawals, you can log in and request the money just like you would with any other withdrawal method.
Your betting site will then send you the information you need to receive your transfer. After they send the money, you visit your local cash transfer station, bring the required information and walk out with cash in hand.
Cash Transfers Aren't Popular for Online Betting
Cash transfer services such as Western Union and MoneyGram used to be fairly common at US betting sites a few years back. That all came to a screeching halt in January of 2017 when the US government announced Western Union had agreed to forfeit $586 million after admitting to numerous anti-money laundering violations related to gambling, money laundering and fraudulent schemes.
It is important to note that individual gamblers were not targeted in this investigation. The US government does not have a history of bothering individual gamblers. This entire case was predicated on violations made by the cash transfer companies.
These days, you will not see any betting sites offering Western Union or MoneyGram deposits by name. There are still ways to transfer money from person to person, but both services are on the lookout for gambling-related transactions and will block such transactions if they get wind of anything related to gambling.
It has been my experience that alternative deposit methods are more useful today. Bitcoin is extremely convenient, fast and inexpensive once you set up a Bitcoin wallet and learn how to send/receive money.
Bitcoin has a slight learning curve just to get started, but once you have the basics down, fees are almost nothing and transactions are nearly instant. Furthermore, Bitcoin is almost completely anonymous as it requires no banking information when transferring money from your Bitcoin wallet to your betting site of choice.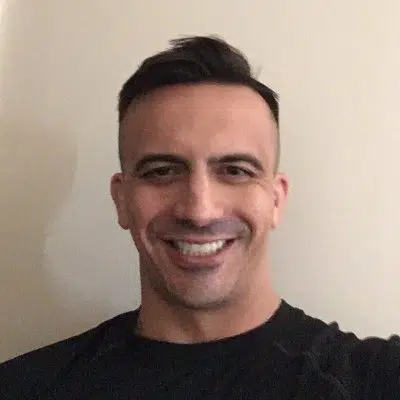 Wes Burns has more than a decade's worth of experience as a writer, researcher, and analyst in the legal online betting industry and is co-founder of OnlineBettingSites.com. Wes approaches his work from the viewpoint of players.