Many forms of gambling are available in Colombia. The country legalized brick-and-mortar casinos decades ago and continues to regulate the industry through modern times. Gamblers have access to a wide range of table games, sports betting options, slot machines, poker at some of the larger casinos and a national lottery.
The legality of online betting sites in Colombia was a big question mark for a long time, but new laws passed in 2016 offered much-needed clarity and set the stage for an open market. Colombia's eGaming Act officially legalized nearly every form of online gambling to include casino games, sports betting, poker, betting exchanges, fantasy sports and more. International operators are now able to apply for licenses to serve the Colombian market in a fully legal capacity.
Colombia Betting Sites
Colombia is has only recently updated its gambling legislation, but many online betting sites have been serving the market for years. As of late 2017, several operators have now received official licenses to do business in Colombia. Those are Wplay.co, Colbet.co, Codere.com.co, Zamba.co and Betplay.com.co. We are still big fans of the big international betting sites, but you can play at any of these local sites if you would rather play at licensed sports betting sites in Colombia.
Our top-rated sites are licensed by the UK Gambling Commission in England, which has a strong regulatory body that oversees all internet gaming within the country. Since most UK-based websites accept players from Colombia, you can take advantage of their system and play at sites that must adhere to strict standards of conduct. Any site licensed by the UK is a safe place to place real money bets as well.
No major sites allow you to keep your account balance in Colombian pesos. However, they do have currency exchange capabilities. If you sign up for an account for sports betting in Columbia, choose the US dollar as your currency. When you're finished signing up, visit the cashier and choose a deposit method. The site will then walk you through the process of depositing and converting your COP deposit into USD.
Colombia Gambling Laws
Columbian gambling laws permit most forms of in-person gambling. Casinos are licensed and regulated under the authority of the government's Coljuegos division. Coljuegos is responsible for overseeing the industry, issuing licenses to casinos and ensuring that all establishments meet the standards set forth in Colombian law.
Gambling in Columbia was legalized under legislation passed in 1943. Since then, casino operators have been free to offer their games to all citizens and visitors aged 18 or older. Coljuegos came into power in 2011 after the previous agency in charge of gambling, Empresa Territorial para la Salud (ETESA), was disbanded due to rampant corruption and an inability to properly regulate gaming in the country.
About two dozen casinos operate in Colombia, mostly in larger cities. Bogota is home to at least a dozen casinos. Medellin is also a popular gambling destination for locals and international tourists alike. Dog racing, horse racing and a national sports lottery are also permitted under government supervision. Intralot runs the sport lottery which is offered through thousands of gaming terminals in addition to online gaming options.
Colombian betting websites were a difficult subject to properly address for years due to outdated gambling laws. Prior to 2016, existing laws made no mention of the internet and therefore left the legality of internet betting a grey area. At one point, Coljuegos issued warnings to offshore operators in 2013 that the government would prosecute anyone offering internet games to Colombian citizens.
There were two problems with the warning. First, Colombian law did not specifically outlaw online gambling so it was questionable that prosecution could even occur. Secondly, offshore gaming operators had no physical presence in Colombia and operated under the laws of their own jurisdictions. The government was limited on options in following through with its threat.
As a result, foreign gambling sites continued to accept Colombians for years without proper licensing. Colombians faced no penalties for playing online and were, therefore, able to play real money games online wherever they wanted. This situation was not tenable and eventually, the government had to act.
2016 Colombian eGaming Act
In 2013, the government asked Coljuegos to get to work drafting a licensing and regulatory framework for online gaming. Coljuegos drafted a number of proposals and eventually came up with what would eventually become known as the eGaming Act.
The eGaming Act was approved by the Colombian government in 2016 and regulators immediately went to work finalizing regulations and getting the new legal framework put in place. The eGaming Act was broadly written with the intent to give licensed operators a great degree of freedom in choosing which forms of gaming to offer players. Licensed betting sites in Colombia were given the green light to offer online sports betting, poker, fantasy sports, and casino games.
Colombian online betting law calls for a 15% tax on gross gaming revenue for games that offer at least an 83% return to players and a 17% tax on all games with lower return-to-player percentages. CalvinAyre.com also reported that licensed operators pay an administration fee no higher than 1% to Coljuegos.
Operators welcome the low tax rate, but there are concerns that some of Colombia's general taxes (such as a VAT tax on all player deposits) will result in a hefty cumulative tax burden. Licensed operators will also be required to operate on .co domain names in order to provide the government additional oversight and the ability to enforce regulations.
Of particular concern at one time were rumors that a restriction on player pooling for online poker and betting exchanges would be enforced. Those concerns were alleviated in 2017 when Coljuegos announced it would allow licensed poker sites and exchange betting sites to share liquidity on an international basis. In other words, poker players and people betting on exchanges are now able to participate with/against people from all around the world in other licensed jurisdictions.
Coljuegos later announced plans to implement an internet blocking scheme to prevent access to unlicensed Colombian betting sites. The announcement was made in light of recent revelations of match-fixing involving unlicensed Columbia sports betting rings.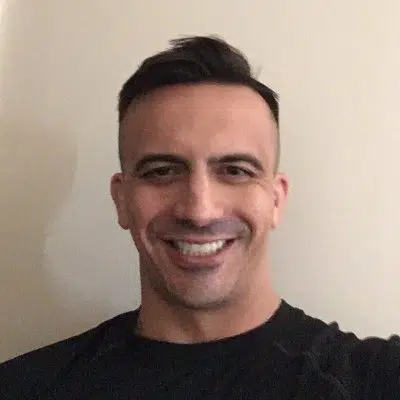 Wes Burns has more than a decade's worth of experience as a writer, researcher, and analyst in the legal online betting industry and is co-founder of OnlineBettingSites.com. Wes approaches his work from the viewpoint of players.