Colombia Blocking Access to More than 1800 Unlicensed Betting Sites

Colombian gaming regulators are continuing to crack down on unlicensed betting sites as the country's legal online gambling industry takes shape. Local internet service providers and the national police's cyber unit have teamed up to block access to the websites of 1,805 unauthorized gambling sites.
The internet blocks come as a part of a wider strategy to weaken the underground online gambling market while at the same time strengthening the legal market. As G3 Newswire reported last week, Colombian gaming regulator Coljuegos have made significant ground in combating illegal gambling by signing pacts with regional governments to promote legal gambling sites.
Fifteen websites are now authorized to offer online betting in Colombia and that number is expected to grow to a total of 17 sites by the end of the year. The Coljuegos website lists twelve betting websites currently as licensed and legal in Colombia:
| | | |
| --- | --- | --- |
| Wplay.co | Betplay.com.co | Zamba.co |
| Colbet.co | Codere.com.co | Mijugada.co |
| Masgol.co | Luckia.co | Sportium.com.co |
| Rushbet.co | Aquijuego.co | Apuestalo.co |
Coljuegos President Juan Hidalgo also revealed recently that Betalfa.co, Rivalo.co and Meridianbet.com.co have been approved to offer online betting over recent days to bring the total number of legal Colombian betting sites to 15.
As Colombia's legal online betting options grow in number, so too do the risks for unauthorized providers. Juan Perez stated recently that 33 people have been arrested in connection with illegal online gambling and that eight convictions have been achieved.
He also warned local business owners to be careful in choosing who they work with if offering any form of online gambling, stating that "before online betting is implemented in your store, or any business, operators need to verify they are dealing with authorized, regulated domains."
He added that those who offer unauthorized online gambling face prison terms of up to eight years along with large fines. Hidalgo further reminded players that one of the easiest ways to determine whether or not an online betting site is legal is to check to see if the URL ends in .co as is required of all licensed operators.
Colombia has made significant progress in clarifying its gaming laws and establishing a regulated online gaming industry since the government ordered Coljuegos to draft legislation and regulatory rules for online betting.
A new gambling act approved by the government in 2016 get the ball rolling and has since led to the licensing of fifteen betting sites with more to come. The industry has performed well to date, with more than 977,000 accounts registered with legal operators since Wplay.co became the first authorized gambling site in Colombia last year.
Last month, for example, Coljuegos reported that licensed betting sites handled a total of COP 185 billion (about $62 million) and paid winnings of COP 158 billion (about $53 million) while taking in more than 13.3 million bets over the course of the latest FIFA World Cup.
Since Colombia licensed online sports betting and gambling, the industry has raised more than COP 19 billion (about $6.3 million) for healthcare causes serving 24,000 Colombians. An aggressive marketing campaign touting these benefits combined with the country's continued crackdown on offshore providers and the relative degree of freedom in which licensed betting sites operate have all contributed to boost Colombia's legal online betting industry.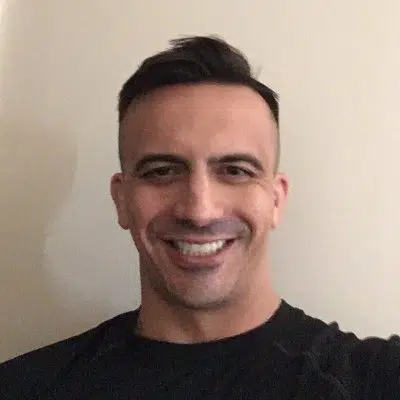 Wes Burns has more than a decade's worth of experience as a writer, researcher, and analyst in the legal online betting industry and is co-founder of OnlineBettingSites.com. Wes approaches his work from the viewpoint of players.