DraftKings Partners with the New England Patriots
Don't be surprised if you start seeing DraftKings ads on the official Patriots website and inside Gillette Stadium. Yesterday, BostInno broke the news that US-based fantasy betting site DraftKings.com finalized a partnership agreement with the New England Patriots.
Full details of the partnership have yet to be released, but what we know is that the Patriots will be giving DraftKings publicity on its website and all Patriots properties in return for DraftKings hosting Patriots-themed promotions and tournaments. For example, winners of contests could be invited to VIP events at Patriots games, meet players on the field and do other cool things not open to the general public.
It doesn't look like an overly complicated partnership agreement on the surface. DraftKings gets additional exposure through the Patriots while the Patriots get additional exposure at one of the nation's largest fantasy betting websites.
This is big news for more than just the "oh that's cool" factor. We've all been wondering if this whole fantasy thing is growing too quickly for comfort. Every other form of online betting has been either outlawed or regulated halfway to death. Fantasy betting, on the other hand, remains unfettered and is growing at an astounding rate. Just a few years ago, the top fantasy betting sites were boasting about paying out six figures worth of prizes in an entire year. These days they're talking about paying out hundreds of millions of dollars.
The one fear we've had is of some lawmaker getting the idea that fantasy betting looks a little too much like sports betting. Even though the Unlawful Internet Gambling Enforcement Act of 2006 (UIGEA) declared fantasy leagues to be contests of skill, lawmakers tend to get weird about anything that even resembles gambling.
An official NFL-fantasy partnership is huge. The NFL has for years been one of the biggest opponents of sports betting. This deal with the Patriots shows that the NFL sees a clear distinction between traditional fixed-odds sports betting and real money fantasy leagues. This partnership establishes credibility for the industry and marks an important step in mainstream acceptance.
In January, NFL commissioner Roger Goodell emphasized the league's strong opposition to fixed odds betting. However, he made a clear distinction for fantasy betting saying that "we don't put fantasy football in that category at all." His words were nice at the time, but an actual partnership between an NFL franchise and a fantasy site goes much further in establishing the legitimacy of the industry.
It was just a couple days ago that we reported a partnership between NBC Sports and RotoGrinders to share exclusive content and promote one another. That was also a big deal. This is even bigger. As more mainstream organizations team up with fantasy betting sites, it more firmly locks in fantasy betting as a legitimate industry. It also provides the industry with powerful allies just in case someone gets the silly idea to question the legality of online fantasy betting.
Fantasy grinders should be happy to see the news as well. With DraftKings ads showing in stadiums and the Patriots website providing fantasy tips and information, you can expect to see throngs of newbies join with money to spend. On top of that, it will be interesting to see what kind of new promos and contests DraftKings comes up with.
DraftKings is probably quite pleased with the deal. They've been fighting tooth and nail to claim the top spot in online fantasy but have so far been unable to take the number one spot. However, DraftKings is working on closing that gap. Both major fantasy sites have received millions of dollars' worth of investment funding and are advertising nonstop on television and radio.
No matter who ends up on top, DraftKings stands to make a lot of money if this keeps up. Online fantasy is already booming and it has plenty of room to grow. Industry statistics estimate that 41 million people will play in some sort of fantasy league this year, with the vast majority of those people still playing the old fashioned way with their buddies.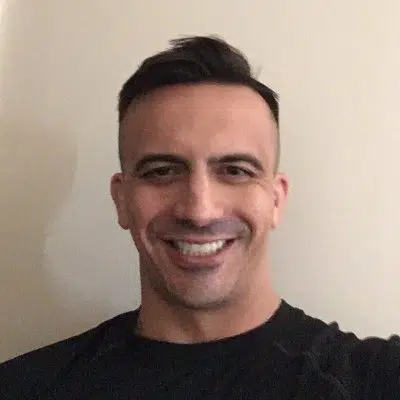 Wes Burns has more than a decade's worth of experience as a writer, researcher, and analyst in the legal online betting industry and is co-founder of OnlineBettingSites.com. Wes approaches his work from the viewpoint of players.