Gambling laws in Bulgaria have had an interesting past few years. Various proposals have sought to ban gambling, allow licensing, increase taxes, decrease taxes and generally make a mess of the industry. Things seem to have settled down over the past year and Bulgaria's most recent gaming laws are much more sensible.
Today, a handful of Bulgaria betting sites have licenses to operate. The country's latest licensing system is much more attractive and more sites are expected to come on board over the next year. Let's begin with a look at several that offer their services to Bulgarians.
Best Bulgaria Betting Sites
We have ranked these sites in order of quality beginning with the best overall site listed at the top and working down from there. All of these sites are licensed by the Bulgarian government and are completely safe places to play. The only differences are in their quality from a customer's point of view.
Due to these sites being licensed in Bulgaria, you'll have no trouble making a deposit to play for real money. You can deposit in Bulgarian lev and keep your entire account balance in lev for as long as you have money in your account. All you need to do to make a deposit is sign up for an account, log in and visit the cashier to see a full list of deposit methods.
Some of the most popular include credit cards, debit cards, Neteller, Skrill and ePay.bg. All of the sites recommended near the top of this page accept deposits in lev so you won't have to worry about paying for currency exchanges when you deposit.
Bulgaria Gambling Laws
The first form of gambling to be legalized in Bulgaria in modern times was sports betting in 1993. At that time, gaming laws were largely undefined but the government did allow Eurofootball and the government-backed Toto brand to offer sports bets to citizens via local betting shops.
The question of Bulgarian betting sites wasn't addressed until 2008. The first few iterations of the nation's internet gaming laws had trouble sticking as they were poorly written and implemented. Bulgaria's first attempt at a licensing system was a failure due to onerous taxes and fees associated with obtaining an internet license.
At one point, Bulgaria implemented a tax of 15% on betting turnover which was completely ridiculous. Not a gaming site in the world could have taken on a tax like that and survived without help from the government. From 2008 through 2012, international betting sites simply accepted Bulgarians without the proper licensing.
The government began an internet censorship program in 2012 to block citizens' access to unlicensed betting sites. It began with a list of about a dozen blocked sites and quickly ballooned from there to eventually include hundreds of betting sites by the end of 2013. Presumably, officials hoped a blacklist would persuade offshore gaming companies to incorporate in Bulgaria, get the proper licensing, cough up the licensing fees and pay their taxes.
This did not happen. Most sites simply accepted the blacklist and paid no attention to the Bulgarian market. Others withdraw from the market completely and blocked registrations from Bulgaria. Bulgarian lawmakers, the general public and the EU were all unhappy with the situation for different reasons.
The general public was sick of constantly-changing gambling laws and having no access to the sites that people really wanted. Lawmakers were frustrated by the industry's complete lack of interest in paying out the nose for licenses. And finally, EU lawmakers felt Bulgaria's gaming laws were counter to EU fair trade treaties.
Amendments were made to the Gambling Act in 2013 and implemented in 2014. The new amendments implemented much-needed changes in the licensing and taxation system. They simplified the licensing process, changed the taxes to 20% on gross profits and updated the licensing fee to 100,000 levs. Additionally, licensed gambling sites must make annual payments of 50,000 levs to support the promotion of healthy gambling habits.
Almost immediately, international betting brands warmed to the Bulgarian market. We're still in the early stages of the new licensing system but at least half a dozen sites have already received or are in the process of receiving online gambling licenses. Some of these licensees were once blacklisted but now operate with the blessing of the state.
Bulgaria isn't particularly unique in this regard. We've seen it happen time and time again. Lawmakers see something new and immediately tax it to death. Some governments never learn, so we ought to commend Bulgarian lawmakers for relenting and taking a more pragmatic approach to online betting. The future for online gambling looks bright in Bulgaria.
Bulgaria's real-world and online gaming laws are enforced by the State Commission on Gambling under the Ministry of Finance. The commission's other functions include inspecting compliance with the law and making sure all operators, gaming equipment producers, and gaming maintenance people comply with the Gambling Act.
Bulgaria allows foreign companies to apply for an online gambling license as long as those companies are located in the European Union, European Economic Area or Switzerland. Operators seeking a license must demonstrate to authorities that they have adequate cash on hand to pay players and that none of the majority shareholders have been convicted of a crime.
Licensed Bulgarian gambling sites are also required to host their servers on Bulgarian territory (although those servers may be operated and maintained from a distance). These servers must also provide real-time data to the State Commission on Gambling and the National Revenue Agency for the purposes of paying taxes. The State Commission on Gambling also inspects the computer systems that will be used by a betting site to ensure the licensee is able to comply with all technical and regulatory requirements.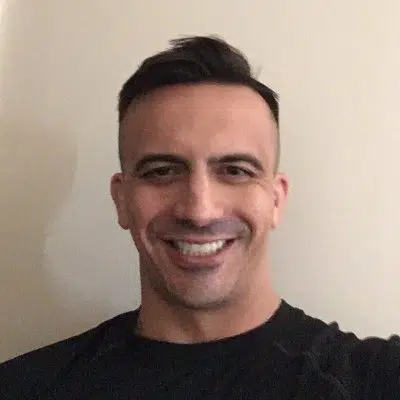 Wes Burns has more than a decade's worth of experience as a writer, researcher, and analyst in the legal online betting industry and is co-founder of OnlineBettingSites.com. Wes approaches his work from the viewpoint of players.