Neteller (www.neteller.com) is an old hand in the online betting business that has been processing payments for gamblers since 1999. Today, Neteller processes several billion dollars of transactions every year for gamblers, shoppers and merchants. Most major online betting sites accept Neteller for both payments and payouts.
A free account with gives you a safe place to store your money online, make payments and receive payments from betting sites that accept Neteller. One of the reasons so many people choose to wager at Neteller betting sites is that payments are processed instantly and the company is capable of handling very large transactions. If you regularly make online betting deposits and withdrawals online, a Neteller account will come in very handy.
Best Neteller Betting Sites
How Betting With Neteller Works
A Neteller account acts as an e-wallet from which you can make deposits to betting sites, receive payouts and transfer money to your bank account. In other words, Neteller serves as a stopover point between your bank account and any betting site you use.
You can get started with Neteller by visiting the official website and signing up for an account. Once you have an account, you can link it to your bank account so you can quickly fund your e-wallet and receive payments from gambling sites that accept Neteller. You can also fund your Neteller account with a credit card, debit card, Ukash and a variety regional payment methods.
Once you have funds in your Neteller account, you can use them at any merchant or betting site that accepts Neteller. All you have to do is log in to your betting website of choice and choose "Neteller" as your deposit method. Input your Neteller account, secure ID and amount to deposit. The funds will move from Neteller to your online gambling account instantly.
When you're done, you can request your betting site to send the money back to your Neteller account. This also happens instantly in most cases. From there, you can ask Neteller to send the funds to you via bank transfer, wire transfer, paper check and a few other options.
I've always found it best to link my bank account to Neteller. That way, you can move money directly between your bank and Neteller quickly any time you need to make a deposit or want to be paid. A linked bank account allows you to move your money back and forth with just a couple clicks of the mouse.
Why Neteller Is Useful
Security: Neteller acts as a safeguard between your bank and any betting site you visit. When you deposit with Neteller, the gambling site never sees your banking information.
Speed: Both deposits and withdrawals are processed very quickly with Neteller.
Transaction Limits: A verified Neteller account allows you to deposit up to $400,000 per month and withdraw up to $100,000 per day.
Net+ MasterCard: Neteller offers all customers a debit card linked to their Neteller accounts. This debit card can be used anywhere MasterCard is accepted and to withdraw cash at ATMs.
Multiple Betting Sites: It is faster to use Neteller to move money from one site to the next because you don't have to wait for the withdrawal to go all the way back to your bank account. Just withdraw to Neteller, move to the next betting site and choose Neteller as your deposit method.
Alternative to Declined Credit Cards: Have you ever tried to deposit to an online betting site only to have your transaction declined for no reason? This happens frequently to players thanks to international banking laws. If you've been having problems depositing with your credit card, you can use Neteller instead and your deposit will never be blocked.
More About the Net+ Card
You can apply for a Net+ prepaid debit card after you sign up for an account with Neteller. Most people are approved since this is a prepaid card and not an actual credit card. Once you have your card, you can use it to make purchases anywhere MasterCard is accepted. You may also use it to withdraw up to $3,300 (or your currency equivalent) per day at ATMs.
Your Net+ card is attached to your Neteller account and you can only spend what you have available in Neteller. This acts as a nice prevention against overspending and it adds a layer of security in case your card is ever stolen.
You can also get a prepaid Net+ virtual card for any amount between $20 and $300. You can use this card online anywhere MasterCard is accepted or give it to anyone as a gift. This card exists only online, so you can send it to anyone that same day.
Neteller Betting Fees
Neteller never charges fees for making deposits to betting sites or receiving withdrawals. The only times you'll encounter fees are when you fund your Neteller account and when you withdraw money to your bank account.
Uploading funds with a fast bank transfer, local bank deposit, iDeal, POLi, Euteller, Moneta.ru, Trustly and giropay are all free. Other funding methods will include fees in the range of .75% to around 5%. Payouts to your bank account incur a flat fee of around 7.5 to 25 EUR depending on the method you use to withdraw.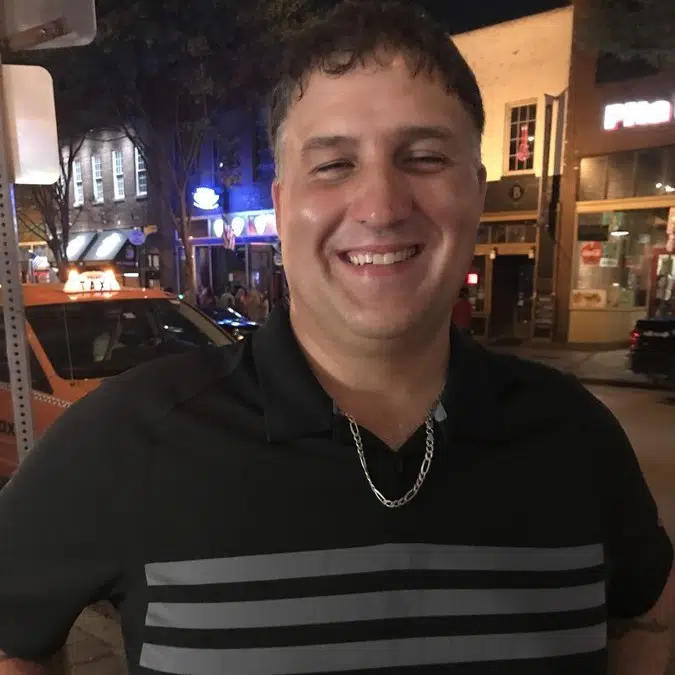 Mike Murphy is the founder of OnlineBettingSites.com and has over 10 years of experience in the legal online betting industry. A regular attendee of industry trade shows and conferences, Mike is a strong proponent of regulated markets and responsible gambling policies.