Skrill (www.skrill.com) is one of the world's most trusted e-wallets, ranking right up there with PayPal in terms of trust and number of customers. Since opening for business in 2001, Skrill has expanded to become an accepted payment method at nearly 160,000 online merchants and betting sites that accept Skrill payments. The safety of your funds isn't even a question. The only thing we need to determine is if online betting with Skrill is right for your particular needs.
This gambling deposit method is best for those in need of a reliable, long term payment system. A Skrill account allows you to upload funds to betting sites and receive withdrawals when you win money. Your banking information is never revealed to anyone else and most transactions are processed within a few minutes.
Best Skrill Betting Sites
Skrill was founded in 2001 under the name "Moneybookers" and processed its first online payment in 2002. Later that year, Skrill became the first e-wallet to be licensed under the UK's Financial Conduct Authority (FCA).
In 2010, Moneybookers started to rebrand itself as "Skrill" in an effort to target a more global audience. This may sound like a strange change of name for English speakers, but the decision was made in order to provide an easier-to-remember name in other languages. They landed on Skrill and go by that name to this day.
Now, Skrill has enjoyed success to the point where it is an accepted payment method at all major gambling websites. Once you have an account with Skrill, you'll never have to type in your credit card number or banking details to deposit. All you have to do is log in your betting account, select Skrill as your deposit method and then log in to your Skrill account to confirm the deposit.
Advantages of Betting Using Skrill
There are a variety of ways in which Skrill proves useful for gamblers:
Deposits are processed without revealing your banking details
Most deposits and withdrawals are processed that same day
You can quickly move money from one betting site to another with Skrill
A prepaid MasterCard can be attached to your Skrill account to give you instant access to your winnings
Deposits and withdrawals are processed for free
Most methods for uploading funds to Skrill are also free
100+ local funding methods for loading your Skrill account with money
Low minimum deposits (£10) and high maximums (£35,000 or more per transaction)
Available in 200 countries and works with 40 currencies
Skrill Betting Deposits
There's a bit of a process to getting started with Skrill. Once you get everything set up, future deposits can be made with one click. But first, you'll need to sign up for an account and then choose a funding method that will allow you to move money to your Skrill account.
There are many ways to upload funds to your account. You can use a credit card, instant bank transfer and more than a hundred country-specific deposit methods such as local bank deposits, e-banking and more. Choose a method that works best for you and then Skrill will give you directions for transferring the cash.
After you run through this initial deposit one time, it gets much easier. Skrill will verify your funding method and then give you the ability to upload funds with a few clicks of the mouse. Many Skrill betting sites also accept "1-Tap" deposits in which Skrill automatically uploads funds via your preferred funding method and completes the deposit to your betting site with one click of the mouse or one tap on your mobile device.
Skrill 1-Tap
Skrill 1-Tap is a feature that you can enable at specific betting sites. If you decide to enable 1-Tap deposits, you can log in to your betting account any time to upload funds instantly with just one click of the mouse.
If you'd like to try 1-Tap, log in to your betting site and visit the cashier's area. Choose "Skrill 1-Tap" and then you'll be taken through a quick process to turn the feature on at that betting site. They'll have you set up a funding method and proceed through a one-time confirmation process. After you set up 1-Tap, you can select that option inside the betting site's cashier any time for instant deposits.
How Much Does Using Skrill Cost?
One of the other major advantages of Skrill is that the company is light on fees. In fact, it's possible to use Skrill for a long time without ever paying anything other than a £2.20 fee for withdrawing funds to your bank account. It costs nothing to create an account, make a deposit or receive a withdrawal from a betting site.
You're most likely to encounter fees when you move funds from your bank account to your Skrill account. It is free to upload funds via bank transfer and certain local methods. Other uploading methods such as the credit card and Paysafecard come with percentage-based fees. In most countries, there is at least one upload method that's free to use.
Related: Skrill Aquires Ukash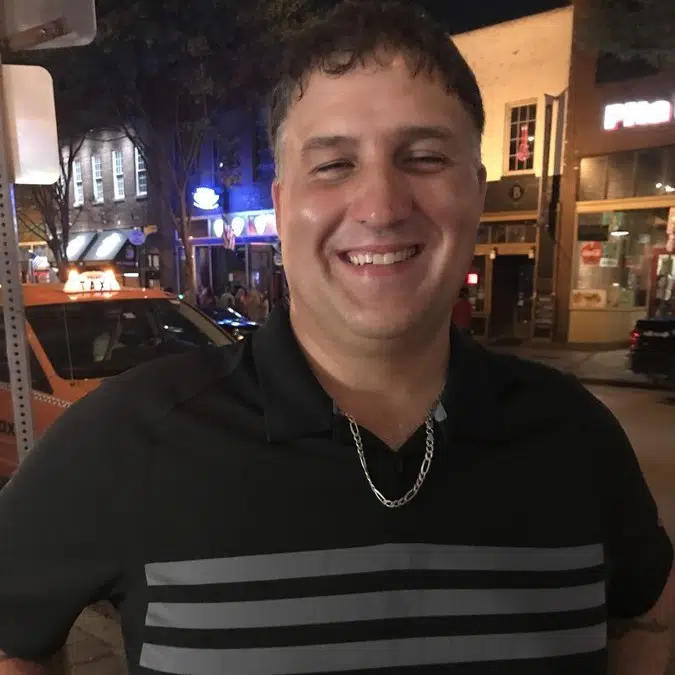 Mike Murphy is the founder of OnlineBettingSites.com and has over 10 years of experience in the legal online betting industry. A regular attendee of industry trade shows and conferences, Mike is a strong proponent of regulated markets and responsible gambling policies.