Iceland betting sites are subject to laws that are strict in some ways and relaxed in others. Most forms of gambling are prohibited on the Island-nation, but there are no laws against visiting a betting website and placing wagers over the internet. As a result, many Icelanders turn to the internet to get their gambling fix.
Icelanders face no legal hurdles in betting online, but there is one challenge. There aren't too many betting sites that accept the Icelandic krona for deposits. Iceland may have a wealthy population, but with just 300,000 or so people in the country, it's not a high priority for most online casinos. Not all hope is lost though.
I know of at least one big-name Iceland betting site that you can visit right now: NordicBet.com. If you visit the website and sign up for an account, you can use Skrill or Click2Pay to fund your account with kronur. Most other major betting brands accept Iceland customers as well but they do not accept the krona for depositing.
Best Iceland Betting Sites
I don't know of any site that hosts its games in the Icelandic language. You'll find English, Danish and about a dozen other languages but no Icelandic anywhere. If you're not completely turned off by those two hurdles (currency and language), there are quite a few options to gamble online. Iceland may be a small country population-wise but dozens of sites still warmly welcome Icelanders.
Gaming Laws in Iceland
The gaming laws of Iceland are fairly strict on which games can be offered. Most forms of gambling are outlawed with the exceptions of specific charitable lotteries, video lottery terminals and instant-win scratch tickets. In more recent years, the restrictions of poker have been lightened and you can now play at various poker clubs across Iceland.
There are no rules against participating in gambling other than one very old law that makes it illegal to be a professional gambler. It's unclear how this law is supposed to be enforced since gambling winnings aren't taxed and therefore go unreported. It's worth keeping in mind, but it's nothing to be overly concerned with.
The first gaming laws to be introduced in Iceland in modern times came in 1926. Icelandic officials banned all lotteries in the country in response to what they saw as too many kronur going overseas to foreign lotteries. The restriction was eased in 1933 so that the University of Iceland could use a lottery to raise funds for education.
Lottery laws were further eased over the years but there are still a myriad of regulations that lottery organizers must adhere to. There are a limited number of lotteries in the country and they must all donate the majority of their revenue to approved charity causes.
The government-run lottery offers its services at this website. The government also runs a type of sports-lottery that vaguely resembles sports betting, though you'll need to look to offshore sports betting sites for actual fixed-odds betting.
Video lottery terminals (basically just slot machines) came to Iceland in the 1980s and went unregulated until 1994. Legislation was passed that year and there are now a limited number of slot machines offered by each approved lottery entity. These machines must be located in places where children cannot access them. Bars, clubs, and other places that restrict entry to minors are prime locations for slots in Iceland.
Online gambling has been largely ignored by Icelandic laws since forever, but this will undoubtedly change at some point. Iceland takes a strict approach to gambling and lawmakers are well aware of just how many people have access to the internet. I've been hearing rumors for years that laws restricting access to Icelandic betting websites will be passed any day now… but nothing ever seems to come to fruition.
I wouldn't be surprised to see Iceland eventually go the route that many other European countries have by instituting some kind of government monopoly over limited forms of internet gambling. This seems to be the popular way for indebted governments to raise money without raising taxes.
It also depends on whether or not Iceland ends up joining the European Union. If they do join, they'll have to either block internet gambling entirely or allow foreign companies to compete with government-run betting sites on equal ground. EU competition and free trade treaties require member nations to provide domestic and foreign companies equal access to the market.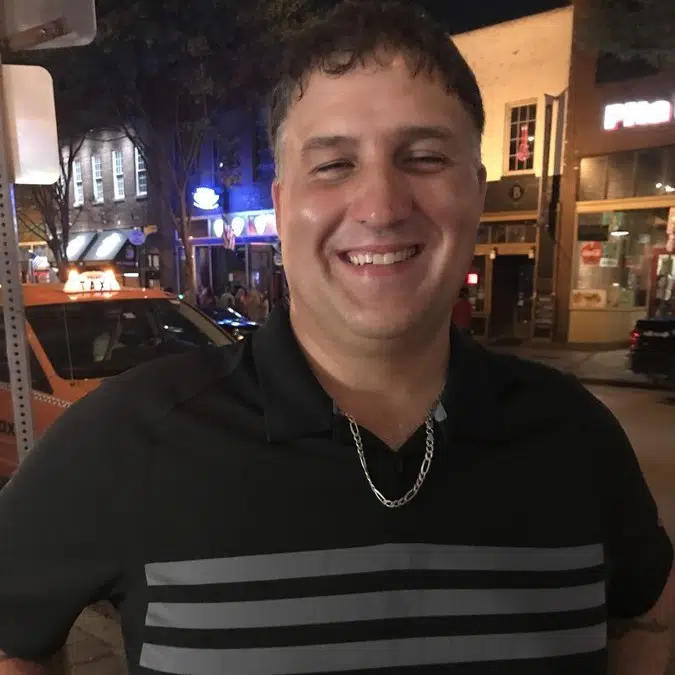 Mike Murphy is the founder of OnlineBettingSites.com and has over 10 years of experience in the legal online betting industry. A regular attendee of industry trade shows and conferences, Mike is a strong proponent of regulated markets and responsible gambling policies.