100% up to €122
Last verified on December 1, 2023
Terms Apply
Pros
Vast # of betting options per event
Covers rare and niche sports
Extensive esports betting markets
Cons
Confusing, crowded website
Frequent customer complaints
No live streaming
22Bet is an international online bookmaker and casino that takes a comprehensive approach to the business. Whereas most online betting sites feel like commodities, nearly indistinguishable apart from their logos, the 22Bet app does a few things quite differently than the competition.
Most noticeably, 22Bet Sportsbook offers wagers on a vast range of sports, including niche events in bare-knuckle boxing, Muay Thai, Kabaddi, and more. Of course, that's in addition to a standard array of markets on mainstream sports like football, basketball, and cricket.
22Bet.com takes a similar approach to payments, with roughly 200 supported deposit methods and dozens of cryptocurrencies. However, 22Bet is not without flaws. A dated website, concerning number of outstanding customer complaints, and shadowy ownership information put blemishes on an otherwise exceptional betting site.
Continue below for a complete 22Bet review covering the pros, cons, and other essential information bettors need.
22Bet Promo Code and Bonus Offer
22Bet welcomes all new customers with a 100% up to 122 EUR (or currency equivalent) bonus on their first deposit. For example, the 22Bet bonus would give a new user who deposits €100 an additional €100 for a total bankroll of €200.
New users do not need a promo code to claim the Bet22 Sportsbook bonus. Everyone receives the same bonus for signing up and making a first deposit of at least 1 EUR. Readers can claim this bonus offer today at 22Bet.com
The 22Bet bonus is an average offer compared to other sports betting bonuses, but it comes with some noteworthy terms and conditions.
First, bettors who claim the offer cannot withdraw any funds until they clear the bonus. Fortunately, customers' funds are only locked for a maximum of seven days because the bonus expires after a week if they haven't cleared it.
The bonus also has unusual clearing requirements. Bettors must place five times the bonus amount in accumulators with at least three selections, and each selection must have odds of 1.40 or greater.
For example, someone who receives a €100 bonus would need to place €500 worth of three-leg accumulators to withdraw the bonus or any winnings.
The 5x rollover makes the 22Bet bonus an excellent deal for accumulator fans but not for anyone else. Bettors who don't want to be obligated to place five times the bonus in accumulators can decline the offer by selecting the "I do not want any bonuses" option when depositing.
Other 22Bet Promotions
22Bet launches new promotions more frequently than most other online sportsbooks. The uncommonly busy promotional calendar is a strong point for 22Bet, with value-minded bettors able to claim new offers regularly.
Additionally, 22Bet's weekly cash rebate program is an extreme rarity in online sports betting.
A few ongoing promos at 22Bet include:
Friday Reload Bonuses: 22Bet runs a weekly reload bonus that's even better than the new customer offer: anyone who deposits 1 EUR/1 USD on a Friday gets a 100% bonus worth up to 100 EUR. It's slightly smaller than the welcome bonus but comes with much better clearing requirements: 3x the bonus amount in accumulators within 24 hours of receipt.
Losing Streak Bonuses: Losing streaks are a part of the sports betting game, but 22Bet users who experience legendary downturns can mitigate the damage with this promo. Anyone who loses 20 bets in a row within a single calendar month can e-mail customer support to get 22Bet points for every lost wager. Customers who qualify receive 3,000 to 10,000 bonus points for every bet lost during the streak, redeemable for free bets and other rewards in the 22Bet Shop.
Weekly Rebates: 22Bet pays customers a 0.3% cash rebate every Tuesday based on their total wagering activity the previous week. Customers qualify by earning a minimum rebate of 1 EUR and placing at least one wager with odds of 1.50 or greater the previous week. Bettors can receive up to 1,000 EUR in rebates each week.
In addition to the above ongoing promotions, 22Bet consistently introduces short-term offers to celebrate major sporting events like the World Cup, Super Bowl, Rugby World Cup, Cricket World Cup, the Olympics, Tennis Grand Slam tournaments, and so on.
22Bet Loyalty Program
While 22Bet has an attractive promotional lineup, its loyalty program is underpowered by comparison. The 22Bet VIP program uses a simple points-based system to reward customers for their wagering volume.
Bettors earn points at the following rates:
Every €5 wagered on sports: 1 point
Every €10 wagered on casino games: 1 point
As customers place wagers, they earn points they can redeem at the 22Bet Shop for free bets and exclusive promotions.
The primary use for 22Bet points is to exchange them in the shop for free bets. Bettors can use their free bets on standard single markets or accumulators subject to the following requirements:
Free bets used on single markets: Must have odds of 1.80 or greater
Free bets used on accumulators: Must have at least three legs with odds of 1.40 or greater
22Bet Sports Betting Markets
22Bet excels beyond all other online bookmakers in its coverage of sporting events and available markets per match.
Of course, 22Bet covers mainstream sports leagues like every other online sportsbook, but it shines in its willingness to go places others don't. So, for anyone having trouble finding a place to bet on obscure sports, 22Bet should be the first place they look.
Readers can see the complete list of 22Bet sports below, but even that doesn't adequately convey the massive range of markets available to bettors.
For example, the mixed martial arts category covers the UFC, EFC, Bellator, and regional promotions like Eternal MMA, BFL, OKTAGON, and more. The same applies to football, with 22Bet's coverage ranging from UEFA Champions League matches to niche leagues like Bangladeshi women's organizations, USSR Indoor 3×3, Belarusian Short Football, and even live KLASK matches.
| Sports A | Sports B | Sports C | Sports D |
| --- | --- | --- | --- |
| American Football | Celebrity Fights | Horse Racing | Rugby |
| Australian Rules | Chess | Hurling | Ski Jumping |
| Awards | Cricket | Ice Hockey | Skiing |
| Badminton | Current Events | Kabaddi | Snooker |
| Bandy | Darts | Keirin | Squash |
| Bareknuckle Boxing | Esports | Lacrosse | Surfing |
| Baseball | Field Hockey | Mixed Martial Arts | Tennis |
| Beach Volleyball | Floorball | Motorsports | Trotting |
| Biathlon | Futsal | Muay Thai | TV Specials |
| Bicycle Racing | Gaelic Football | Netball | Volleyball |
| Billiards | Golf | Politics | Water Polo |
| Boat Racing | Greyhound Racing | Rink Hockey | Weather |
| Boxing | Handball | | |
Market depth is similarly extensive, almost to an absurd degree at times. For example, 22Bet covered a recent batch of high-profile football matches with more than 1,400 markets per game.
Betting markets for individual matchups run the gamut from basic pregame wagers on who will win, double chance results, various scoring totals, Asian handicaps, Asian totals, and seemingly endless props. In addition, 22Bet runs a constant stream of in-play betting markets for sports big and small.
Lower profile matches feature far fewer betting markets, but 22Bet still beats the competition in those events, too. Between the nearly 1,500 wagering options it provides for some events and fewer for extremely niche sports, 22Bet averages about 30 betting markets per game.
The 22Bet website also features two sections dedicated to some pretty degenerate forms of sports betting, like marble races and AI matches in video games ranging from Mortal Kombat to Angry Birds.
Live streaming is available to customers with funded accounts in some countries, but it's hit or miss whether any specific event will feature live streaming. As a result, some customers may find the marble-based and AI video game markets pointless without any video to see what's happening in real-time.
22Bet's odds aren't the greatest in competitive sports betting markets, but it covers so many events every day that sharp users are bound to find value in places. That said, in regions with highly restricted or underserved sports betting markets, 22Bet sometimes has vastly better odds than its competitors.
22Bet Esports Betting
Esports betting is a highlight point for 22Bet because it covers all mainstream games and matches from leagues spanning the world.
While competing bookmakers typically only give esports betting cursory attention, 22Bet delves deeper by covering the most prominent international competitions plus regional leagues in Europe, North America, South America, the Middle East, and Asia.
As a result, 22Bet's live esports betting markets also tend to stay busy. It's not uncommon to log in at random times of the day during the week and still find several dozen live esports betting events open for action.
The primary games 22Bet covers are:
CS:GO
Dota 2
League of Legends
Wild Rift
Valorant
StarCraft II
Rainbow Six
Overwatch 2
Call of Duty
Rocket League
Mobile Legends
22Bet App Review
22Bet offers mobile apps for iOS and Android. Bettors can search for it in the App Store or Google Play Store, but 22Bet has launched standalone versions in some regions, so it's easier to get the right app by visiting the 22Bet website and following the links there to the appropriate download page.
Overall, the 22Bet app ranks about average compared to other online betting apps. It doesn't have an impressive visual interface, but the 22Bet app is significantly more straightforward to navigate than the website.
Aside from better navigation, the 22Bet app provides the same functionality as the desktop website. That means customers can bet on sports live, watch video broadcasts, check the latest betting statistics, and manage their accounts through the app.
The 22Bet mobile app has improved considerably over the years to become significantly more user-friendly. Customer reviews of the 22Bet app identify the one-click betting feature as particularly helpful by streamlining the wagering and confirmation process. 22Bet implemented the feature in response to numerous complaints about the app being clunky and overwhelming.
Secondary features include basic usability tools like an option to choose a light or dark theme, push notifications for winning wagers, and optional Face ID login protection.
22Bet Horse Racing Review
22Bet covers horse racing betting to a far greater extent than it appears at first. The 22Bet app and website integrate horse racing into the existing sports betting menu, making it look like just another option at a busy online sportsbook.
In contrast, the 22Bet horse racing betting platform provides the same functionality as most standalone horse racing websites. That means fans can bet on races, view horse form guides, compare statistics, bet on races live, and much more.
Users can open the main sports betting menu to visit several horse racing categories:
Same-day and in-play horse racing betting
Ante-post horse racing betting
Trotting betting
Ante-post trotting betting
In addition, 22Bet covers international greyhound racing with live and ante-post betting markets.
22Bet's tendency to provide comprehensive coverage for sports leagues also extends to horse racing. Customers can open the same-day horse racing menu to bet on races at an international array of tracks spanning Brazil to Saudi Arabia and beyond.
Likewise, the ante-post horse racing menu covers an international lineup of annual races and high-profile festivals like Cheltenham, the Kentucky Derby, future Triple Crown winners, the Queen Elizabeth Stakes, and many more.
22Bet Deposit Methods and Currencies
22Bet supports roughly 200 deposit methods, another aspect in which it far exceeds other online betting sites.
Standard deposit options like credit cards, debit cards, bank transfers, Skrill, and other e-wallets are all widely available to bettors in most countries. The one glaring exception is PayPal, which 22Bet does not support.
Turning back to strong points, 22Bet supports more cryptocurrencies than other mainstream betting sites. Bettors can fund their accounts with about three dozen cryptocurrencies, including Bitcoin, Litecoin, Ethereum, Ripple, Monero, and Dogecoin, among many others.
Accepted Currencies:
AED, ALL, AMD, AOA, ARS, AUD, AZN, BAM, BCN, BDT, BGN, BHD, BIF, BOB, BRL, BTS, BWP, BYN, CAD, CDF, CHF, CLP, CNY, COP, CVE, CZK, DJF, DKK, DTC, DZD, EGP, ERN, ETB, FUNC, GBP, GEL, GHS, GMD, GNF,HKD, HRK, HTG, HUF, IDR, ILS, INR, IQD, IRR, ISK, JOD, JPY, KES, KGS, KMF, KRW, KWD, KZT, LKR, LRD, LSL, LTC, LYD, MAD, mBCH, mBT, mDASH, MDL, mETC, mETH, MGA, MKD, mLTC, MMK, MNT, MRU, MUR, MWK, mXMR, MXN, MYR, mZEC, MZN, NAD, NGN, NOK, NPR, NZD, OMR, PEN, PHP, PKR, PLN, PRB, PYG, QAR, RON, RSD, RUB, RWF, SAR, SCR, SDG, SEK, SGD, SIB, SOS , SSP, SZL, THB, TJS, TMT, TND, TRY, TWD, TZS, UAH, UGX, UYU, UZS, VND, XAF, XGOX, XOF, ZAR, ZMW, ZWL, µBT, BTC, LTC, ETH
Customer Support
Customers can contact 22Bet customer support 24 hours a day via live chat, e-mail, or phone.
Customer support e-mail: support-en@22bet.com
Security department: security@22bet.com
Privacy policy department: policy@22bet.com
Customer complaints & comments: complaints@22bet.com
Payment inquiries: processing@22bet.com
Phone support: +357 99 816806
OnlineBettingSites.com conducted a test question via live chat and received a response 21 minutes later. The customer support came across as a bit unenthusiastic and unwilling to put much effort into providing details, but their answer was sufficient.
The response time wasn't ideal, but getting help in under 30 minutes is always a win when it comes to online sports betting.
Responsible Gambling
22Bet has room for improvement on the responsible gambling front. A responsible gambling page on the 22Bet website provides a perfunctory overview of responsible gambling considerations, but it offers no automated tools for users to set deposit, loss, or betting limits.
The only ways to limit one's play at 22Bet are to send an e-mail to block@22bet.com to request an account block for a user-specified period or contact customer support for custom account limits.
22Bet Countries
22Bet.com accepts customers from nearly 150 countries. Additionally, 22Bet operates several standalone domains for players in certain African countries.
22Bet Africa
22Bet.com restricts a handful of African countries but offers sports betting to them on standalone domains. The following websites offer the same product as 22Bet.com, except they serve specific African countries, offer custom promotions tailored to local sports, and accept local payment methods.
22Bet.cm: Cameroon
22Bet.co.ao: Angola
22Bet.co.mz: Mozambique
22Bet.cd: Democratic Republic of Congo
22Bet.co.ke: Kenya
22Bet.ng: Nigeria
22Bet.com.sn: Senegal
22Bet.ug: Uganda
22Bet.et: Ethiopia – permanently closed
22Bet.co.tz: Tanzania – temporarily closed
22Bet Review FAQs
Final Thoughts: Is 22Bet Legit?
22Bet is a mixed bag. On one hand, it holds licenses in multiple jurisdictions around the world and offers the most diverse range of betting markets bettors will likely ever see. Its strong points make it an attractive option despite its shortcomings, especially in regions where bettors' options are limited.
On the other hand, 22Bet receives contradictory reviews from customers who have shared their experiences online. Many players accuse 22Bet of withholding payments for dubious reasons, while others report using it for years without any trouble.
Ultimately, 22Bet comes across as a decent but semi-risky betting site. It's a viable sportsbook for bettors in jurisdictions that prohibit or heavily regulate online sports betting, but there are better options in countries where players have more options.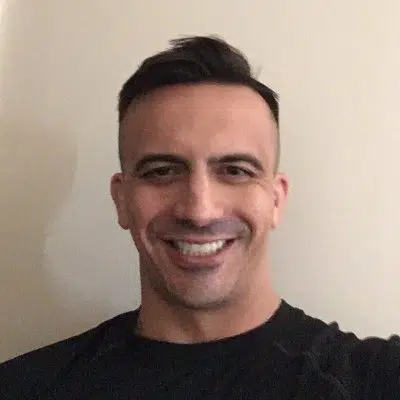 Wes Burns has more than a decade's worth of experience as a writer, researcher, and analyst in the legal online betting industry and is co-founder of OnlineBettingSites.com. Wes approaches his work from the viewpoint of players.