The William Hill story began in 1934 when the man after which the company is named started a bookmaking business taking wagers by phone and post. Mind you, this way nearly 30 years before sports betting even became legal in the UK. He persevered nonetheless until betting shops were legalized in 1961.
Note: This William Hill review is personal opinion, not a promotional review.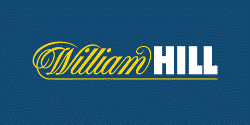 William Hill
William Hill was established way back in 1934 and ranks as one of the largest UK bookmakers today. The hallmarks of William Hill include a vast variety of football betting markets, a large casino and an active online poker room.
Pros
Positive reputation since 1934
In-play betting and live streaming
High profile matches feature hundreds of markets
Poker, casino, bingo and financial betting also available
Cons
Too many restricted countries/territories
After legalization, William Hill bought into his first physical betting shops. He expanded from there and soon became a fixture among High Street bookmakers. Mr. Hill passed away in 1971 but the company continued to grow year after year and is now one of the most recognized names in betting. Today, William Hill operates several thousand physical betting shops in addition to its online bookmaking, casino, financial betting and bingo services.
Key Facts:
Founded in 1934
Employs 16,000 people
Operates 2,360 betting shops in the UK
Licensed in the UK, Italy and Spain
Offered wagers on 60,000 football matches alone last year
Serves customers from nearly 200 countries
So with that in mind, WilliamHill.com clearly has the history and expertise to lay any security or legitimacy questions to rest. The only question we have left is to determine if this is the right betting site for you. The remainder of this William Hill review will cover everything the site has to offer. My goal in all this is to give you all the information you need before you sign up and deposit your hard-earned money.
Bookmaker Review
It only makes sense to start with the sportsbook considering bookmaking has been William Hill's primary business for more than 80 years. As you would expect, the betting options here are quite diverse. They host markets for 32 different sports ranging from the mainstream (football and cricket) to the rare (e-sports and hurling). Whatever your taste, you'll find something here that fits.
Select a sport from the list and you'll find a full list of all upcoming events. Choose any event or match to see the complete betting lineup. Rarely will you find fewer than 5 unique wagers. For most major matches in mainstream sports, it's common to find a dozen or more open bets. Certain high profile matchups come with as many as a hundred different bets.
To use an example, WilliamHill.com had a football matchup between Scotland and Qatar with 130 markets in total. The options included moneylines on the winner, predicting the exact score, both teams to score, dozens of goalscorer markets for each player (first to score, last to score, score any time, 2+ scores and hat tricks), halftime results, totals and many more.
Live betting plays a major role at William Hill with hundreds of events streamed every day. In fact, they sometimes have 200+ live betting events running at a time. You can select any of these matchups to place wagers in real time during the game with constantly updated odds. If you haven't tried in-play betting before, it's definitely worth a look. Updating and adjusting your wagers in the middle of a game adds a whole new element of excitement to any match.
So far, this is all pretty standard stuff for a betting site as large as William Hill. They have more options and a bigger variety of live events than most other sites, but none of this is particularly groundbreaking for the industry. Where William Hill excels is in offering live streaming of events that you can watch on your PC as well as a whole section dedicated to sports news and analysis.
It is these additional features that make William Hill unique among bookmakers. Not only can you place your bets here, but you can also get the news and advice you need to bet smart. The website is home to video analysis, news blogs and podcasts that are all free for members.
 William Hill Casino
There was a time when the casinos attached to sportsbooks lacked greatly in game selection and overall quality. Instead of operating as full-fledged casino sites, the games at bookmakers used to be nothing more than add-ons designed to give punters a break between matches. You'll be pleasantly surprised to find that the casino at William Hill is massive, with more than 200 games powered by Playtech.
The selection here isn't quite as diverse as what you'll find at BetVictor, but I'm not sure it matters much once you get past 200 or so games. William Hill hosts something in the range of 120 different slots plus an assortment of card games, table games, scratch cards and live dealer games.
Slots account for the majority of the game selection at William Hill. They have multi-reel and multi-line machines, traditional 3-reel slots, video slots, an entire collection of Marvel slots and about a dozen progressive jackpot games that offer life-changing amounts of money to anyone who hits the big one.
In addition to slots, you'll find card games such as blackjack and Caribbean stud along with a whole collection of table games such as craps, roulette and more. In total, there are more than enough games to keep you busy for a long time.
For reasons nobody understands (I've researched this one and literally nobody knows why), William Hill divides its casino games between two different areas of the website. One area is simply called the "casino" and the other is called "Vegas." Both offer a full selection of games, but there seems to be no rhyme or reason for why some games are located in the actual casino while others are listed under the Vegas area. It's easy enough to switch between both areas but it doesn't make any sense.
If you ever feel like playing with live dealers, William Hill has a third section reserved just for live dealer casino games. This area hosts dozens of tables for blackjack, roulette, three card poker, casino Holdem and baccarat. Each game is managed by sociable dealers who are happy to chat with players while dealing the game professionally and quickly.
Online Poker
If we were to pretend the only product offered by William Hill was online poker, it would still be a major player in the online betting market. As the biggest site on the iPoker Network, William Hill Poker is home to thousands of players and manages to keep active games at a wide variety of stakes. This is not just some minor addition to appease bored punters; this is a full fledged poker site complete with downloadable software and lots of cash games and tournaments.
The iPoker Network is one of the larger networks in the industry and is home to a number of well-known poker sites. William Hill is the largest of these, but having other sites on the network helps keep traffic at high levels around the clock. Just log in any time and you'll find players from around the world playing for real money.
Cash Games
The cash games at William Hill Poker are offered in no-limit, fixed limit and pot limit formats. On the no limit side, games start at €0.02/€0.04 and go as high as €2/€4. Fixed limit games also start at €0.02/€0.04 and go as high as €20/€40. The full list of game types offered includes:
Texas Holdem
Omaha
Omaha Hi-Lo
7 Card Stud
5 Card Stud
Razz
Overall, I would rank the games as about "average" in terms of competition levels. William Hill shares players with a variety of sites so you get all types of players. Some of them are sharks just looking for a decent-sized poker site to grind while others are primarily punters who happen to wander in to the poker side of things for some casual poker action.
The best thing you can do to find the easiest players is to practice table selection. William Hill Poker is a big enough site that you can pick and choose which tables you join based on average % of players to see the flop and average pot size (both of which are listed in the poker lobby for every table).
Tournaments
The tournament selection at Will Hill includes everything from small stakes single table tournaments to large MTTs with €100,000 guaranteed prize pools. Speaking of which, William Hill guarantees about €5 million in prizes every month. That's in addition to all the regular tournaments with prize pools determined by how many players join. In summary, the tournament selection here is a major selling point.
Tournament types run the gamut from standard freezeouts to shorthanded super turbos. You'll find regular turbos, guaranteed events, satellites that award free entry to land-based tournaments, knockout tournaments, rebuys and more. Buyins range from €0 freerolls to €500+ high roller events.
Sit-n-go tournament are offered in a variety of formats as well. They host regular single table SNGs as well as heads-up, 6-max and multi-table SNGs. The popular Twister SNGS's at William Hill run just like normal 3-person single table tournaments except a randomized prize pool gives you a chance to play for prize pools as large as 10,000 times the normal prize pool. For example, a €10 Twister SNG randomly chooses a prize pool of €20, €40, €60, €100, €200, €500, €1,000, €2,000 or €10,000.
You'll also find Jackpot SNGs that award progressive jackpots to players who are able to win multiple SNGs in a row. The more you win, the bigger the prize. The jackpot for some of these sometimes reaches as high as €100,000.
Software and Compatibility
The poker software has its good and bad points. On the positive side, the PC download is a stable and fast-loading piece of software that comes complete with all the features you would expect from a major site on the iPoker Network. If you have a PC, you'll have a great experience at the poker room.
Recently, William Hill finally came out with a no-download instant play option that works on all desktops – PC, Mac and Linux included. It was frustrating for the longest time not to have an option for us Mac users, but they have finally fixed that problem. William Hill instant play poker works well enough, but it's obvious we're still playing on an early version. The instant play software runs a bit on the slow side, but it's good enough to get by for now.
Horse Racing Betting and Greyhounds
The William Hill approach to horse racing betting is similar to how other large bookmakers do it. Instead of opting for a separate horse betting section, they just lump horses in with the other sports on the list. Even though it doesn't have its own completely separate section on the website, horse racing does play a major role in the Will Hill business model.
Whether you're a casual horseplayer or serious handicapper, the racebook at William Hill probably has what you need. They cover all the major tracks, races and events from around the world and stream many of these live online for members free of charge.
The coverage here is great with events big and small covered in great detail. Prices are decent but I've found other online betting sites often pay a little more. However, William Hill does have a best odds guarantee that promises to pay you at the starting price if you place an early bet at the posted odds and the SP ends up being better.
The only complaint I have is the racebook isn't organized in the most intuitive manner. A visit to the horse racing section brings you to a page that is covered with random events which is nice, but you have to dig around to find exact tracks or countries if you're planning a play on some normal, everyday race.
William Hill does make up for that with a useful navigation feature that lets you view all horses, jockeys and trainers scheduled to participate in races that are open for betting at William Hill. In other words, you can have a specific horse in mind and use the horse navigator to do directly to that horse's next race. This is a small touch, but it could come in handy and is not something that I have seen elsewhere.
Placing a straight up bet on any horse is as simple as picking the horse you want. The odds are displayed clearly and selecting a runner adds it to your betting slip so you can see how much you stand to win. It took me a little hunting to figure out how to place forecasts, tricasts and combination bets. The more complex types of bets aren't just listed on the race card. If you want to place a multi-horse bet, you need to add several horses to your betting slip. Once you do that, the website adds a little option to set your combinations down below the betting slip.
>>>Click here to Visit William Hill today<<<
Financial Trading
Ever fancy a foray into trading but don't have the capital to invest in companies the old fashioned way? Do you worry about getting stuck on the hook and losing way more than you ever intended? If the answer to either of these questions is yes, William Hill's financial section may be for you.
Stop by the financials section any time where you can try your hand at fixed odds and binary betting on commodities, foreign exchange pairs and market indices. The simplest form of financial wagering offered at William Hill is fixed odds betting. This is where you should start if you're new to the world of finance.
Fixed odds wagers allow you to place simple wagers on whether a selected instrument or index will finish above or below a specified level over the course of five minutes, one hour or one day. The nice thing about fixed odds betting is that you always know the maximum you can ever lose is the amount of your initial wager.
The binary betting options at William Hill let you "buy" and "sell" instruments with two possible outcomes: yes or no. If the instrument finishes below the predetermined outcome, the value is zero. If it finishes above, the value is 100.
Each instrument starts with a price somewhere between 0 and 100. If you want to buy a stake in something, you choose how much you want to wager per point. For example, let's assume a price of 60 and you buy in at say €1 per point. If the instrument finishes above the predetermined price, you would be paid for every point it rises up to 100. In this case, you paid a total of €60 (€1 per point) and the instrument rose by 40 points, giving you a profit of €40.
I don't mean to turn this review into a complete financial trading guide, so we'll leave it at that. If you need any help getting started, WilliamHill.com has a nice explanation on the financial trading section of its website. You can get started for very low stakes as you get the hang of the various types of financial wagers.
Overall, this is a far more in-depth financial betting site compared to most other operators. You have more types of wagers to choose from and a greater number of instruments. William Hill isn't as in-depth as a pure spread betting site, but it serves as a nice starting point for people new to the market.
The types of commodities you can bet on include golf, silver and oil. Available indices include Germany 30, UK100 and Wall St. Currency exchange pairs include AUD/JPY, AUD/USD, EUR/JPY, GBG/CHF, GBP/EUR, GBP/JPY, GBP/USD, USD/CAD and USD/CHF.
Bingo at WilliamHIll.com
William Hill is home to a large and active bingo community comparable to any other major bingo site. They host 75-ball, 80-ball, 90-ball and multi-format games of all different sizes. You can play in small games with a single winning pattern or test your luck in large games with multiple winning patterns.
Realistically, just about anyone can put together a decent bingo game. What makes some sites better than others is an engaged community. After all, it's the community that makes bingo so much fun. Without the community, all you have is a simple game of marking spots on a card. So with that in mind, I'm happy to report that William Hill has the community aspect all figured out.
A combination of friendly chat moderators and lots of active games keeps people engaged, chatty and fun to be around. The chat rooms are always busy and if there's ever a lull in conversation, you can count on one of the CMs to spark things up again with chat games that award free tickets and bonuses.
Getting back to the actual games, William Hill hosts contests with cards that start as low as 1p. You'll also find a number of BOGOF (buy one, get one free) games and frequent promotions to keep things new. Big jackpots happen frequently, with some promotions awarding up to €150,000 in prizes a week.
Customer Support, Deposits and Restricted Countries
Thanks for sticking with me so far in this long-winded William Hill review. Let's wrap things up with a quick overview of what it's like to deal with customer support, how you can fund your account and a list of restricted countries/territories.
Customer Support: You can reach customer support 24 hours a day, 7 days a week by e-mail, live chat and phone. They have four different phone numbers and can speak about a dozen languages, so you shouldn't have any trouble getting help when you need it. William Hill is practically a household name in the UK and they do a good job keeping the brand image healthy by responding quickly to customer issues.
Supported Currencies: William Hill offers full support of all the following currencies, which means you can hold your account, place wagers and receive payouts in each of these currencies. If you use a currency not listed below, don't worry – William Hill can still perform currency exchanges at current exchange rates.
| | |
| --- | --- |
| Australian Dollar | Canadian Dollar |
| Swiss Franc | Danish Krone |
| Pound Sterling | Hong Kong Dollar |
| Japanese Yen | Singapore Dollar |
| US Dollar | Euro |
Deposit Methods: With about 40 deposit methods available, William Hill can get you funded no matter where you live or which currency you use. I'm going to list all the following information using GBP but know that William Hill is capable of accepting deposits in any currency.
| Deposit Method | Maximum Deposit | Fee |
| --- | --- | --- |
| Visa/MasterCard/Maestro | £99,000 | £0 |
| PayPal | £5,500 | £0 |
| WH Cash Direct | £5,000 | £0 |
| Skrill | £80,000 | £0 |
| Neteller | £30,000 | £0 |
| Paysafecard | £250 | £0 |
| Instadebit | £10,000 | £0 |
| UseMyFunds | £10,000 | £0 |
| POLi | £10,000 | £0 |
| ClickandBuy | £10,000 | £0 |
| Entropay | £99,000 | £0 |
| Diners Club | £99,000 | £0 |
| Fast Bank Transfer | £10,000 | £0 |
| BankLink | £10,000 | £0 |
| iDeal | £10,000 | £0 |
| Abaqoos | £10,000 | £0 |
| Sofort | £10,000 | £0 |
| Giropay | £10,000 | £0 |
| Webmoney | £10,000 | £0 |
| Moneta.ru | £10,000 | £0 |
| Nordea | £10,000 | £0 |
| eKonto | £10,000 | £0 |
| Multibanco | £10,000 | £0 |
| Teleingreso | £10,000 | £0 |
| Neosurf | £10,000 | £0 |
| EPS | £10,000 | £0 |
| Trustly | £10,000 | £0 |
| Fundsend | £10,000 | £0 |
| Sporopay | £10,000 | £0 |
| Trustpay | £10,000 | £0 |
| Astropay | £10,000 | £0 |
| Qiwi | £10,000 | £0 |
| Toditocash | £10,000 | £0 |
| Yandex Money | £10,000 | £0 |
| Bank Transfer | £100,000 | £0 |
| Cheque | £100,000 | £0 |
| Western Union | £10,000 | £0 |
| Euteller | £10,000 | £0 |
| ComGate | £10,000 | £0 |
Restricted Countries: William Hill is one of the most conservatives sites in the world when it comes to international law. As such, they have a fairly large list of restricted countries and territories. If you see your country on this list, take a look at our country-by-country list of betting sites to find a suitable alternative for your location.
| | | | |
| --- | --- | --- | --- |
| Afghanistan | Algeria | Bangladesh | Belgium |
| Benin | Botswana | Brazil | British Columbia |
| Bulgaria | Burkina Faso | Cambodia | Cameroon |
| Central African Republic | Chad | China | Colombia |
| Congo | Cuba | Cyprus | Czech Republic |
| Democratic Republic of Congo | Denmark | Djibouti | Equatorial Guinea |
| Estonia | Ethiopia | France | French Guiana |
| Gabon | Gambia | Greece | Greenland |
| Guadeloupe | Guinea | Guinea-Bissau | Haiti |
| Hong Kong | India | Indonesia | Iran |
| Iraq | Israel | Ivory Coast | Lesotho |
| Liberia | Libya | Mali | Manitoba |
| Martinique | Mauritania | Mongolia | Montserrat |
| Myanmar | Netherland Antilles | New Caledonia | Niger |
| Norfolk Island | North Korea | Philippines | Poland |
| Portugal | Reunion | Romania | Rwanda |
| Samoa | Sao Tome & Principe | Saudi Arabia | Singapore |
| Solomon Islands | Somalia | Saint Vincent and the Grenadines | South Africa |
| Sudan | Surinam | Swaziland | Sweden |
| Syria | Thailand | Togo | Tonga |
| Turkey | Uganda | Uruguay | USA |
| Vanuatu | Yemen | | |