Regulated Online Gambling Market in Latvia Thriving

Since Latvia began blocking the domains of offshore gambling sites in 2014, it has been clear the country is intent on developing a safe and strictly regulated industry for local players. For years, the country has struggled to earn revenue from the regulated online gambling industry.
The first quarter of 2019, however, saw Latvia report on a 35.4% year on year growth of its online gambling market to €12.4 million. All in all, the country reported total gambling revenue grew 15.5% year on year in Q1 2019.
The numbers were issued by Latvia's Lotteries and Gambling Supervisory Inspection (IAUI) last week.
In the meantime Riga continues in its fight to make the city and surrounding areas 'gambling-free', with mass closures of betting halls and the revocation of hundreds of gambling hall licenses.
Latvia Q1 2019 Gambling Numbers
These were the highlights of the first quarter of the year in Latvia's overall gambling market:
Growth was seen across all key verticals of the industry
Revenue from the total market amounted to €77.5 million, in comparison to the first quarter of 2018 when revenue was calculated as €67.2 million
Income from gambling grew from €63.5 million in Q1 2018 to €73.4 million in the same quarter this year.
Gaming machines are the most popular form of wagering in Latvia
In Q1 2018, gaming machines contributed €56.4 million in revenue to licensed gambling operators. This year, that number grew 12.6% to an even €50 million
€3.9 million of the overall revenue came from gaming tables such as blackjack and roulette – a 6.4% growth from last year
Bingo numbers grew by nearly 45% to €73,000
In the online gambling sphere, figures were just as positive: Of the €12.4 million income:
Online casino games made up €8.4 million of the total (an increase of 39.2% year on year)
Licensees made €3.5 million from online betting (27.1% growth year on year)
Online card tournaments grew 15.8% year on year to €73,000
Latvia's Objective to Protect Consumers
In December last year, the European Betting and Betting Association (EGBA) issued a review entitled Consumer Protection in EU Online Gambling Regulation. In two instances, the report pointed at Latvia as an example of a country embracing consumer protection guidelines.
In one instance, Latvia is mentioned along with another six countries for taking a strict approach to the player verification process. While other countries allow players to open temporary accounts until the end of the verification process, Latvia, Estonia, Hungary, Finland, Portugal, Lithuania and Slovakia do not allow online gambling sites to operate until the process has been completed.
In the second instance, Latvia was praised for the highest level of consumer protection via advertising restrictions. Latvia is the sole country to only permit gambling adverts within casinos and other gambling venues.
Latvia's Fight Against Illegal Online Gambling
For years, Latvia has been fighting to keep offshore gambling companies out of its market. Since August 2014, the IAUI has blocked 1,156 domain names and nearly 2,500 IP addresses. In the first quarter of 2019, the authority did not let its guard down. A total of 41 domain names and 68 IP addresses found the gates shut to this small country of some 2 million people.
In April this year, a series of new changes was voted in by lawmakers. When the amendments to the gambling laws come into place, Latvians will no longer be allowed to place bets at online casinos and gambling sites overseas. Offshore companies who do not have a license to operate in Latvia will not be allowed to offer their services to locals.
Anyone caught betting online at an unlicensed site could be fined up to €350 each time they place a wager. Moving forward, players will be best served playing only at licensed Latvian betting sites.
ISPs who do not inform the authorities that a certain website violates gambling laws will be considered complicit to illegal gambling and could be fined €20,000. In some cases, an ISP could face a loss of its operating license.
Authorities Also Go After Land Casinos
It's not only online casinos that find themselves on the regulatory radar. Betting halls and casinos also face intense monitoring.
Earlier this year, the Riga city council spearheaded a drastic proposal that will eventually see the termination of all gambling hall licenses in the area. The planned decree will revoke the licenses of around 200 halls in the capital, according to a motion supported by the City Council's Security, Public Order and Corruption Prevention Committee.
Riga's battle against gambling halls is not a new one. In 2011, the city council stopped issuing licenses for any new facilities applying for one. In 2017, authorities targeted the historical city center and ordered the closure of 42 gambling venues.
The only casinos safe for now are those located at four and five star hotels.
Latvian law allows local governments to revoke the gambling licenses if they believe that these facilities are harmful to residents. The council is totally open regarding its objectives.
"This is one task that we have to accomplish," noted Riga mayor Nils Usakov. "We made the first step in 2017 when we banned gaming venues in the historical center of the city. At the same time, it is clear that the problem of gambling is the worst in the neighborhoods of Riga. That is why the municipality has to do everything in its power to finally make Riga a city completely free of gambling".
There has been some public outcry against the Riga city council's latest actions, with the Association of Hotels and Restaurants declaring that the closure of gambling halls will have a detrimental effect on those who have committed vast sums of money to establish their businesses.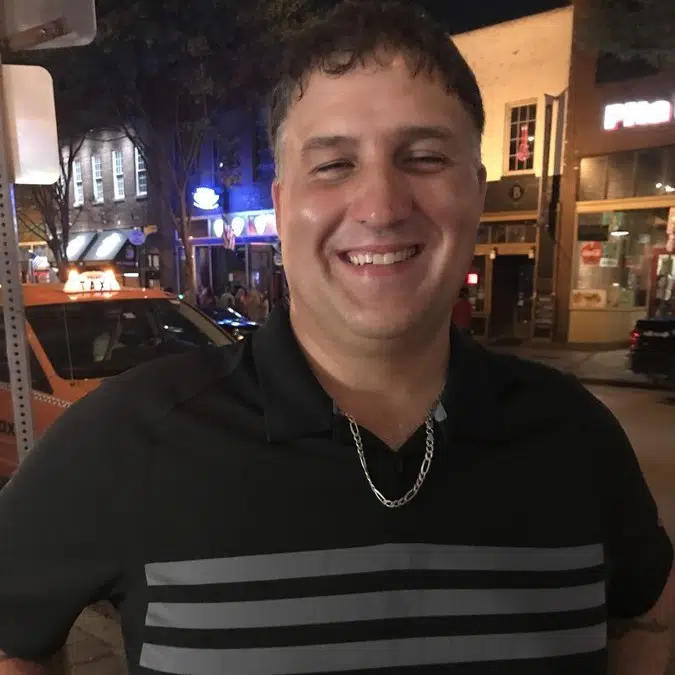 Mike Murphy is the founder of OnlineBettingSites.com and has over 10 years of experience in the legal online betting industry. A regular attendee of industry trade shows and conferences, Mike is a strong proponent of regulated markets and responsible gambling policies.