Tennisi.com: Licensed for Online Betting in Russia

The online gambling landscape in Russia is changing rapidly now that betting sites are able to acquire licenses to serve the Russian market legally. Just last week, local Russian bookmaker RUS-TELETOT launched Tennisi.com to become the latest licensed betting site to go live in Russia.
CalvinAyre.com reports that RUS-TELETOT received its original bookmaking license in 2009 and now operates 74 betting shops in 30 cities across Russia.
RUS-TELETOT is a member of the First SRO (self-regulatory organization), which means the betting site will be plugged into the First TSUPSIS central payment processor. First TSUPSIS is partnered with Mobilnaya karta. Potential customers of Tennisi.com will need to register in-person at a Mobilnaya karta outlet prior to playing online for real money.
Growth is Fast and Bumpy for Russian Online Betting Industry
The launch of Tennisi brings the total number of locally-licensed betting sites in Russia to 14 since authorities began authorizing local bookies to go online in 2016. The local online betting industry has grown quickly in a relatively short period of time, although there are still some growing pains as regulators try to figure out how to block international betting sites from accessing the market.
A massive blacklist and efforts to block payments have had mixed results in stopping unlicensed bookmakers from targeting Russians. The trigger-happy internet regulator has even blocked Google for merely showing links to unauthorized gambling sites to Russians in its clumsy attempts to scrub the internet of all traces of unlicensed online bookmakers.
There have also been difficulties dealing with local payments. Licensed Russian bookmakers are required to channel all online gambling payments through centralized payment systems known as TSUPIS that give the government full access to the movement of money, gambling winnings and so on.
Russian punters are required to register with this payment system in-person before they can bet online. This is in addition to registering online. Furthermore, there can be a delay of more than a day before the system verifies the identity of each customer. This has surely limited growth, although it is unknown to what extent.
Taxation remains an ongoing issue as well. The Russian government has been mulling over increasing taxes on the industry for more than a year. Russian bookmakers are bracing for a tenfold increase in taxes after the Ministry of Finance confirmed earlier this month its plans to double gaming taxes by 1 January 2018 with plans to further increase taxes after that. By 2020, gambling operations in Russia may be paying 10x what they pay now.
An extensive report on the state of the Russian betting market published by Bookmaker-Ratings.com earlier this year explains several key challenges facing the industry:
The time it takes to register and verify new customers constricts growth.
Legal online bookmakers are still losing out to offshore betting sites. The legal online betting market is estimated to be worth RUB 148 billion compared to the illegal online market which is valued at an estimated RUB 274 billion.
The anticipated launch of Bwin as the first international gambling site to receive a Russian license could open the gates to more international operators and begin squeezing out established local bookmakers. This is not necessarily a problem for the industry in general, but it will put pressure on the current market leaders.
Other interesting notes from the report include a prediction that the industry could grow to more than double its current size of RUB 650-700 billion (this includes online, offline, legal and illegal) to RUB 1.4 trillion over the next five years. Furthermore, the report predicts that the explicitly legal market could reach RUB 1.2 trillion over that same time frame given the right legislation.
The report also states that eSports betting may prove to be one of the fastest-growing verticals moving forward. The authors of the report estimated that Russians placed a total value of legal bets on eSports at RUB 800 million to 1.2 billion in 2016 alone.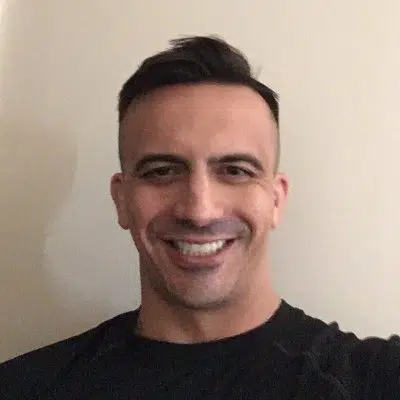 Wes Burns has more than a decade's worth of experience as a writer, researcher, and analyst in the legal online betting industry and is co-founder of OnlineBettingSites.com. Wes approaches his work from the viewpoint of players.