Turkey Implements Financial Measures Targeting Illegal Betting

Turkey is still working out how to deal with unlawful sports betting and gambling, two activities which have remained stubbornly popular despite the country's strong anti-gaming laws that prohibit everything except the state-run lottery and a limited state-run sports betting portal.
Just last month, the Turkish Banking Supervision Body (BDDK) announced plans to implement new financial controls in an effort to crack down on unlawful sports betting and gambling. Reports at the time stated Turkey would be implementing restrictions on money transfers and ATM withdrawals in an attempt to disrupt the finances of illegal betting operations and their customers.
Details regarding the new financial controls have been limited, but more information is coming out. One thing we did know already was the BDDK is looking at capturing surveillance photos of people seen frequently withdrawing the maximum amount from ATMs, which regulators believe is an indicator of possible involvement in illegal gambling.
Additional details were reported by Hürriyet Daily News yesterday. According to Hürriyet, two new measures restricting mobile transactions have been proposed:
Maximum daily financial transfer orders to cell phone numbers are limited to 500 Turkish liras
Maximum daily number of mobile transactions are limited to two per day
Hürriyet also reports that the BDDK is working with the Banking Association of Turkey and the Financial Crime Investigation Board to implement the new regulations.
As Turkish authorities have cracked down on gambling and ordered the banking system to keep a closer eye on transactions, mobile payments of this sort have become popular for gamblers. This is a classic case of authorities squeezing one side of the balloon and watching the other side bulge – for every action, there is a reaction.
The growth of adoption of bitcoin in recent times could end up being where we see gambling money move to next. Unlike mobile payments and traditional banking transactions, bitcoin is decentralized and cannot be governed to the same degree as other payment systems.
It would not be surprising to therefore see a rise in bitcoin gambling as Turkish authorities crack down on other payment methods. In fact, Turkey has already turned its eye toward bitcoin. Although no formal regulations have been introduced, Turkish authorities have taken note.
Just two days ago, Turkish deputy prime minister Mehmet Simsek took to Twitter to warn of the risks of investing in bitcoin. On Twitter, he compared Bitcoin to the Tulip Mania craze of the 1600s that resulted in a spectacular crash. Although the truth of the Tulip Mania phenomenon is contested, it is now a common metaphor used to describe speculative bubbles.
If Turkish gamblers do indeed turn to bitcoin, there is little doubt authorities will follow shortly after with the regulatory hammer they employ so often in the fight against illegal gambling. The difficulty for authorities in that case would be actually enforcing action against bitcoin considering it is a decentralized currency that cannot be regulated via traditional means due to bitcoin's lack of a central authority or even centralized payment processors.
Turkey could resort to blocking transactions at the bank-level for gamblers looking to convert bitcoin back into lira, however. In that case, gamblers would have to hope bitcoin takes off as a currency that is more widely accepted in exchange for goods and services. Currently, bitcoin remains a niche form of payment not accepted by many merchants. It will be interesting to see how that all turns out. Turkey could end up being an educational test market for the viability of cryptocurrencies under oppressive governments.
Calvin Ayre has also reported that the Directorate of Religious Affairs has recently issue a fatwa condemning lotteries and sports betting. The fatwa said, in part, that games based on a chance factor are forbidden and that all games of chance are "forbidden in the context of gambling because one side loses while the other side gains without merit."
Gambling is under attack from all sides in Turkey, but so far authorities have had little luck in putting an end to the activity. As the country appears to move in a more fundamentalist direction, every indication points towards authorities continuing their efforts to eradicate gambling. As we always say when discussing Turkey, gamblers should keep a close eye on these and future developments.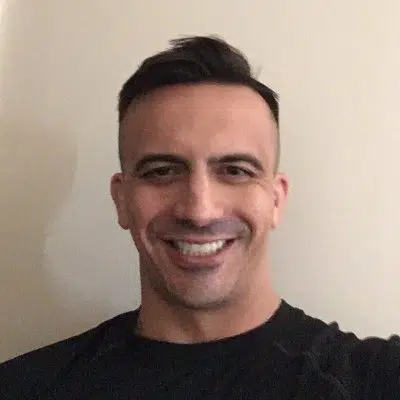 Wes Burns has more than a decade's worth of experience as a writer, researcher, and analyst in the legal online betting industry and is co-founder of OnlineBettingSites.com. Wes approaches his work from the viewpoint of players.