Alberta Online Gambling Platform Seeking Vendors

The government of Alberta is interested in shelving its rather dubious trophy as one of the only two provinces in Canada without some form of online gambling. In an effort to change that, Alberta Gaming, Liquor & Cannabis (AGLC), is looking for technology partners to run an Alberta online gambling platform.
In a Request for Proposal (RFP), the AGLC states it is "looking to add Online Gambling (played on a home computer or mobile device) to the gaming channels currently offered in Alberta for the delivery of lottery and gaming products to Albertans of a legal age within our provincial borders."
The RFP asks interested parties to lodge a bid with the AGLC, which oversees all gambling-related parties in the province. The technology supplier will be responsible for setting up and managing a safe and socially responsible gambling website to serve Alberta and finally bring its gaming options to the internet age.
What the AGLC Seeks
In its request for proposals from potential partners to help set up a legal and regulated industry in Alberta, the AGLC estimates residents currently spend more than $350 million gambling online each year at unlicensed betting sites.
The way they see it, the problem lies in that the money is spent at unregulated gaming sites with absolutely none of the revenue benefitting Canada. As such, Alberta wants to "capture a portion of the annual spending by Albertans on gambling internet sites that are not regulated by Canadian authorities."
Basically, AGLC officials see it this way: if Albertans are betting with offshore sites anyways, the province might as well set up its own operation and funnel players onto a state-approved gambling platform. At least some of the money those players are already spending right now can instead be redirected to the benefit of Alberta.
A spokesperson for the AGLC, Chara Goodings, told CBC News recently that Albertans are spending millions on gambling through offshore gambling sites. "We estimate about $358 million is spent annually by Albertans on unregulated, unprotected gambling sites," she said.
Financially, of course, it makes sense that Alberta channels at least some of those millions of gambling dollars spent by residents onto a state-run platform. In fact, the RFP clearly states that the authority is actively pursuing new revenue opportunities beyond its current brick and mortar venues.
Alberta Online Gambling Options Need to Expand
Albertans have plenty of land-based betting and casino options available to them, the majority found in Calgary (eg. Casino Calgary, Elbow River Casino and Century Casino Calgary) and Edmonton (eg. Casino Edmonton, Casino Yellowhead and Northlands Racetrack and Casino).
However, even the gambling authority admits that the industry has to expand and adapt to the needs of local punters.
The RFP reads: "Without an online gambling presence, the AGLC and its products are not relevant to Albertans who are seeking their gaming environment in the channel that best suits their style."
This is not the first time that the AGLC has considered the idea of online gambling. At the beginning of 2015, spurred by the official launch of the Ontario Lottery and Gaming Corp's PlayOLG.ca site, the Alberta authority revealed it was actively reviewing the option of an online gambling platform.
At the time, a spokesperson for the AGLC said that the authority was aware that technology was changing, and that there were expectations from consumers that online gambling should be available for Alberta players.
In February, the authority opened a tender for turnkey technology providers, who were only given a month to submit their applications – indicating an urgency in getting the platform up and running. That same year, Finance Minister Robin Campbell triumphantly announced that Alberta would have a new online gambling operation set up before the year was out.
By December 2015, however, it was a different story altogether. Then-newly elected Finance Minister Joe Ceci told CBC News that the province simply wasn't ready for online gambling. His opinion was that the risks of online gambling to the public outweighed the financial benefits to the province – all the while admitting that Albertans were already gambling online.
"I think we need to see the positives and negatives of what that might mean for Albertans before I deal with that policy issue. So, still under review," he explained at the time. Now the question is back on the table, and hopes are that Alberta will move beyond just a review of the idea.
A spokesman for the Alberta Gaming, Liquor and Cannabis Commission told iGamingBusiness.com that the new online gambling website is expected to feature online casino, online bingo and online poker products. Residents will also have the opportunity to purchase lottery products online.
What is Expected from Online Gambling Service Providers?
Companies who believe that they are eligible to provide online gambling services to Alberta's new venture are expected to submit their bids to the AGLC by the end of February 2019. They will be expected to build a program that will allow Albertans to gamble online via a computer or on their mobile devices.
The provincially regulated online gambling site will provide a secure service with age-verification procedures so that minors will be unable to participate.
The AGLC believes that the entire process could take up to 18 months until the online gambling platform is launched.
The successful applicant will be announced by summer 2019.
Vendors that have shown interest in winning the bid include 888 Holdings, The Stars Group (parent company of PokerStars), Western Canada Lottery Corporation, Camelot Global, Aristocrat Technologies Inc, GVC Marketing (operator of big fish including Bwin, PartyPoker, PartyCasino, Coral, Ladbrokes and more), International Gaming Technology (IGT), Playtech and SBTech.
An Overview of Gambling in Alberta
Charitable organizations, private casino operators, bingo associations, horse racetrack operators, First Nation casino operators, private lottery and VLT lounge businesses fall under the auspices and responsibility of the AGLC.
The authority is responsible for licensing these establishments, auditing charities, investigating criminal activity, owning and maintaining all slot machines and electronic bingo machines and educating the public on responsible gambling.
Earlier this month, it was reported that, following two years of decline, the province's gambling revenues grew by $4 million in 2018. The majority of that increase was driven by video lottery terminals. CBC reported that revenues from VLT's, casino slot machines and electronic bingo totaled $1.736 billion for the 2018 fiscal year – up from $1.732 billion in 2017.
According to the report, the annual take from gambling peaked in Alberta in 2015 when numbers hit $1.096 billion; after which, economic conditions saw a two year decline.
The 2018 report showed that VLT revenue grew the most, with revenues increasing by 1.9%. There are currently 900 bars, lounges and other licensed premises across the province that offer VLT gaming. Electronic bingo revenues grew 0.4%, and revenue from casino slot machines went in the other direction and shrank by 0.6%.
How Alberta Distributes its Gambling Revenue
Each year, the Alberta Lottery Fund distributes millions to provincial operations. In 2018, the Fund received $1.4 billion with revenue from VLTs, slot machines, electronic bingo and the province's share from the Western Canada Lottery Corporation. This amount is after expenses were deducted.
Proceeds from charitable gaming (ie. revenue from casino table games, bingos, pull tickets and raffles) are not included in this sum. Proceeds from charitable gaming totaled $331.2 million last year.
The $1.4 billion raised last year was distributed to:
Health care
School transportation, plant operation and maintenance
Culture and tourism programs and grants
First Nations Development Fund
Community and social services
Provincial highway maintenance
Agricultural boards, societies and exhibitions
Alberta Parks operations
If You Can't Beat Them, Join Them
It has taken Alberta a long time to realize that there are many more advantages to disadvantages for introducing online gambling in the province. All other provinces, barring Saskatchewan and the country's three northern territories, offer some form of Canadian online gaming options.
Residents of British Columbia, Quebec, Ontario and Manitoba offer a wide range of online gambling products, while the four Atlantic provinces offer online lottery products. Hopefully, we see Alberta join this list soon.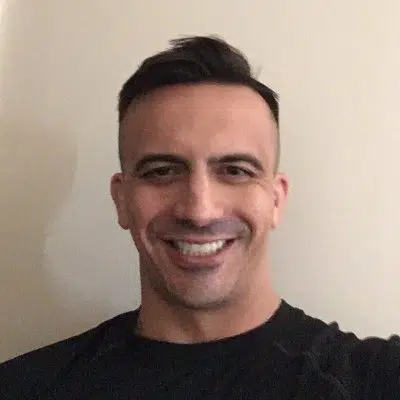 Wes Burns has more than a decade's worth of experience as a writer, researcher, and analyst in the legal online betting industry and is co-founder of OnlineBettingSites.com. Wes approaches his work from the viewpoint of players.