Ladbrokes operates more than 2,700 real-world betting shops and employs over 14,000 people around the world. Today, Ladbrokes.com is a publicly-traded company on the London Stock Exchange that offers online sports betting, casino games, poker, bingo and a betting exchange all on one website.
Notice: This is an opinion review, not a promotional review. All content on this page presents our personal opinions and impressions of Ladbrokes. OnlineBettingSites.com does not recommend Ladbrokes to our readers, an alternative bookmaker offer is listed below: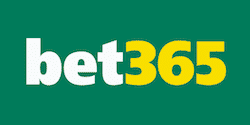 Bet £10, Get £30 in Free Bets
Terms Apply
Ladbrokes Sports Betting Review
Let's begin with a look at Ladbrokes' core competency. They have been involved in bookmaking for about 115 years now and are going just as strong as ever. Between coverage of 32 sports, a busy schedule of in-play betting events, live streaming video and mobile betting, it's no wonder Ladbrokes manages to keep 14,000 people employed.
The main area on the Ladbrokes sports betting website presents quite a bit of information at a glance. You'll see lists of sports along the right side of the page along with a whole bunch of open markets arranged across the middle of the screen. One thing Ladbrokes does differently than other online bookmakers is that it has an integrated live betting menu within the front betting page. This allows you to see a full list of both pre-match and in-play markets at a glance without switching back and forth between different tabs.
Pros
Sports Coverage: Ladbrokes has an extensive selection of bets on major and minor sports alike. This includes all the standard sports you expect to see (football, baseball, cricket, rugby and so on) along with hard-to-find sports such as hurling and shinty. Major sports are broken down into sub-categories with betting opportunities on premier leagues as well as secondary and lower leagues.
In Play Betting: The in-play options are also worth a mention. Ladbrokes.com has a busy schedule of live events that allow punters to bet on matches as they play out in real time. The calendar is so full that there are often multiple live events covered simultaneously.
Number of Markets: Don't be surprised if you choose a major sporting match and see 100+ individual markets for that one event alone. Big football matches often include everything from match betting to scorecasts to penalty shot predictions.
Cons
Odds are Hit or Miss: The odds are usually competitive in larger events but they can be pretty poor for smaller markets and low-tier leagues. It would be smart to always compare the odds between Ladbrokes and another major bookmaker to make sure you're getting the best value for your bet.
Confusing Layout: Ladbrokes sportsbook is not organized in the most intuitive manner. It's nice that they present so much information at a glance, but it's almost overwhelming. Furthermore, the color scheme doesn't do much to break up different sports and markets. I found myself squinting and staring at the screen just a little longer than I would like to find the bets I was looking for.
Ladbrokes Sports and Betting Market Coverage
Ladbrokes doesn't just cover a wide variety of sports, it also offers a wide array of options within each sport. There are literally thousands of betting markets open for action every single day.
| | | | | |
| --- | --- | --- | --- | --- |
| American Football | Aussie Rules | Achievement Awards | Baseball | Basketball |
| Boxing | Camogie | Cricket | Cycling | Darts |
| Football | Gaelic Football | Golf | Greyhounds | Horse Racing |
| Hurling | Ice Hockey | MMA | Motor Cycling | Motor Racing |
| Music | Politics | "Requested Specials" | Rugby League | Rugby Union |
| Shinty | Snooker | Speedway | Tennis | TV & Specials |
| Virtual Sports | Volleyball | | | |
Ladbrokes Horse Racing Betting
Given that Ladbrokes' founders got their start in the local horse racing scene, it comes as no surprise that Ladbrokes.com offers a strong horse racing betting app. The Ladbrokes horse racing platform is organized in a manner that makes sense for navigation with upcoming races displayed prominently across the front page and then all future events and specials occupying space in the bottom half of the page.
You will find the Ladbrokes betting app interface intuitive with today's races organized by track and then each race and time displayed next to the name of the track. This makes it easy to find specific races and then bet on those races. Choosing an upcoming race takes you to the betting card where you can choose from the fixed-odds prices, take the SP or place forecast/tricast wagers.
The betting cards for each race are set up in a manner that provides a significant amount of information without overloading the senses. In the same place where you place your bets, you will see the names of each horse, their jockey and trainer information, recent results, a quick blurb describing each horse's form and previous odds if available. In short, you get a lot of useful information at a glance right on the same screen you place your wagers.
Ladbrokes also offers tote betting with wagers taken online contributing directly to live Tote pools in the UK. You get paid at real track odds when these wagers win because your bets are comingled with the bets taken at racetracks across the country. Furthermore, Ladbrokes racebook provides all the same wagers online that can be placed in person at Tote-backed racetracks. Some of these options include win, place, jackpot, placepot, quadpot and scoop6.
Greyhound racing at Ladbrokes is treated similarly with all of the day's races listed prominently and then futures events listed below. Despite greyhound racing being a much smaller sport than horse racing, Ladbrokes manages to cover dozens of greyhound races every day with a full range of bets on offer. They also cover major greyhound events such as the Golden Jack and Greyhound derby with futures bets and specials.
All in all, the Ladbrokes dog and horse racing product is well-done and easy to use. Their fixed odds wagers are competitive and the interface is easy to use. The ability to participate in UK Tote wagers is another major advantage as well. If you're in the market for a new horse racing betting site, Ladbrokes is worth a look.
Pros
Tote betting on offer: Ladbrokes provides tote-betting options with your wagers going directly to live Tote pools in the UK. Not only do you get paid at true track odds, but you can also know that your wagers contribute to the local horse racing industry.
Intuitive betting interface: Ladbrokes has one of the better horse racing betting interfaces. Choosing races, building bets and getting the information you need is all very simple.
Audio commentaries for all UK/Irish racing: Live audio commentary is available for all customers, even if you do not have any money in your account.
Best odds guarantee plus: Ladbrokes horse racing offers a great "best odds guarantee." If you back a horse at a price but the SP is higher, not only do you get paid at the higher price, but you also get an odds boost beyond the higher price.
Cons
Only one day of racing at a time: The Ladbrokes website only displays today's races and major future events, but not races that are coming up tomorrow or the next day. Other bookmakers show at least a few days' worth of races, but Ladbrokes focuses entirely on today's races. I am still unable to find a way to look more than a few hours into the future for regular, fixed-odds or SP wagers.
No live horse racing video: Ladbrokes provides free audio commentary right on its website, but they lack racing video. This is a big miss as most online betting sites do offer horse racing streams.
Ladbrokes Betting Exchange
Finally, we have a competitor to the almighty Betfair exchange. If you've been looking for an alternative to Betfair, Ladbrokes betting exchange has exactly what you need. They purchased the Betdaq exchange product and now offer the same experience over at Ladbrokes.com but with increased liquidity thanks to Ladrokes' large user base.
Exchange betting works sort of like traditional sports betting except you don't bet against the house: you instead bet against other customers who want to take the opposite side of the wager. So if you want to back Chelsea to win, for example, you'll be matched with someone laying Chelsea (to lose). The odds are determined by the customers and not by some oddsmaker.
The greatest advantage of exchange betting is that you do not compete with the house and are not subject to the whims of the oddsmaker. Ladbrokes exchange only takes a commission on winning bets and therefore has no stake in the outcome of any match. The lack of juice makes Ladbrokes exchange betting significantly cheaper than traditional betting.
The downside to exchange betting is that each wager must have someone willing to bet on each side of the bet. If you want to back Chelsea but nobody is willing to lay them, your bet will go unfulfilled. Ladbrokes has a large enough user base that bets on major sports matches always have action on both sides, but you will have some liquidity issues for smaller events.
Pros
That the Ladbrokes Exchange Even Exists at All: It's nice to see an alternative to Betfair as competition always benefits the customer. Additionally, you can now compare the odds between the exchange and the sportsbook before placing each wager. If the odds are better on the Ladbrokes exchange, you can take that bet immediately using your existing account balance.
Collect Your Winnings in Person: Brick and mortar Ladbrokes betting shops are equipped to honor payouts to customers in person. If you want your money quickly, just head to the nearest shop and get paid the same day.
5% Commission: You only pay the Ladbrokes exchange commission when you win, and even then it is just 5%. This is significantly less than the juice you pay with traditional fixed-odds sports betting and will save you good money over the long run.
Cons
Low Liquidity: Ladbrokes is still a growing exchange. The liquidity here pales in comparison to Betfair and you will have a hard time getting large wagers matched or even finding wagers at all on certain niche sports.
Ladbrokes Casino
Ladbrokes operates one of the largest casinos on the internet with about 500 real money games of all different types. To cut straight to the chase, I like the casino games here a lot. The selection isn't just big, but most games are of a very high quality. Ladbrokes works with numerous gaming software providers and many of the games remind me of animated Disney CGI films. Some of the more prominent providers include NetEnt, Playtech,
The variety consists of traditional table games, slot machines, video slots, progressive jackpot slots, video poker and specialty games such as keno and scratch cards. Within each of those categories are dozens of games. Progressive jackpot games at Ladbrokes range in size from a few pounds to as high as £1.3 million when I last checked. In total, the casino had about £4.5 million in progressive jackpots at the time of this review.
Note that the "casino" tab in Ladbrokes consists of about 290 games, but there are even more games when you look into the "Vegas" and "games" areas on the website. There is some crossover but each section does have its own unique games. You will also find collections of games licensed from Marvel, Universal Studios and MGM.
Pros
Game Variety: This is one of the strongest points of the Ladbrokes.com casino. As I mentioned above, they have almost 500 slots, table games and video poker machines. I don't know of any other casino sites with a larger game variety.
Progressive Jackpots: If you're into jackpot games, Ladbrokes will be a good fit for you. They have a sensible balance between small but frequent jackpots and large, once-in-a-lifetime jackpots.
Live Dealer Games: The Playtech-powered live casino at Ladbrokes offers dozens of tables and dealers between roulette, blackjack, casino Holdem and baccarat. They also have a high stakes VIP area for high rollers and frequent players. I also like the ability to access the live dealer casino through my web browser (instant play) or by downloading the software.
Mobile Support: Both the regular casino games and live dealer games are available on all internet-enabled smartphones. Ladbrokes.com has a mobile-friendly website plus apps for the iPad, iPhone and Android devices.
Cons
Poorly Organized: The casino games are organized into three distinct areas on the Ladbrokes website labeled "Casino," "Vegas" and "Games." There seems to be no rhyme or reason as why some games appear in just one section while other games appear in all three sections. According to an FAQ on the website, the "Vegas" area has a stronger emphasis on slots and large jackpot games. It's a little confusing but the good news is each area has its own special offers.
The VIP Program: The VIP program offers numerous benefits and will even take you on trips to live events. One player was recently sent to the Monaco Grand Prix where he was given the full VIP treatment and even got a free helicopter ride. The only problem is that qualifying for the VIP program requires you to deposit and play through at least £7500 a month.
Ladbrokes Deposit Methods
Ladbrokes is capable of accepting deposits in any currency. No exchanges are necessary for USD, EUR or GBP deposits, and they perform currency conversions for customers depositing in other currencies.
| Deposit Method | Minimum | Fee |
| --- | --- | --- |
| Visa | £5 | £0 |
| MasterCard | £5 | £0 |
| Cash at a Ladbrokes Shop | £1 | £0 |
| PayPal | £10 | £0 |
| Skrill | £10 | £0 |
| Neteller | £10 | £0 |
| Western Union | £10 | £0 |
| Wire Transfer | Varies | £0 but your bank may charge a fee |
| Cheque (UK and Ireland only) | Varies | £0 |
| Chaps | Varies | £10 |
Ladbrokes Restricted Countries and Territories
As a licensed entity under the UK Gambling Commission, Ladbrokes is required to block signups from customers in the following countries.
| | | | | |
| --- | --- | --- | --- | --- |
| Northern Mariana Islands | Norway | Pakistan | Peru | Philippines |
| Poland | Portugal | Puerto Rico | Qatar | Reunion |
| Romania | Russia | Saint Pierre et Miquelon | Saudi Arabia | Serbia |
| Singapore | Slovakia | Slovenia | South Africa | South Korea |
| Switzerland | Thailand | Turkey | Ukraine | UAE |
| USA | US Virgin Islands | United States Minor Outlying Islands | | |
| Albania | American Samoa | Armenia | Bahrain | Belarus |
| Bulgaria | Canada | China | Croatia | Cyprus |
| Czech Republic | Estonia | Faroe Islands | Finland | France |
| French Guiana | French Polynesia | French Southern Territories | Georgia | Greece |
| Guadaloupe | Guam | Hong Kong | Hungary | Indonesia |
| Israel | Italy | Japan | Jordan | Kuwait |
| Lithuania | Luxembourg | Macau | Malaysia | Martinique |
| Mayotte | Mexico | Micronesia | Moldova | Monaco |
Ladbrokes Customer Support Options
Customer support is a strong point for Ladbrokes with people available 24 hours day. You can reach them by live chat, e-mail, post and phone. Phone support is extensive with multiple numbers for each type of gaming (sports, casino, exchange, etc.). They have local phone numbers for the UK and Ireland plus international numbers and multi-lingual agents for the rest of the world.
With new betting sites popping up like mushrooms these days, we place a premium on trust. Ladbrokes has performed well in that regard for the most part, but it has at times faced criticism for its approach to responsible gambling. In one instance, mainstream news organizations reported that Ladbrokes had attempted to pay "hush money" to theft victims of a problem gambler in return for that person not informing any regulatory agency.
Alternatives To Ladbrokes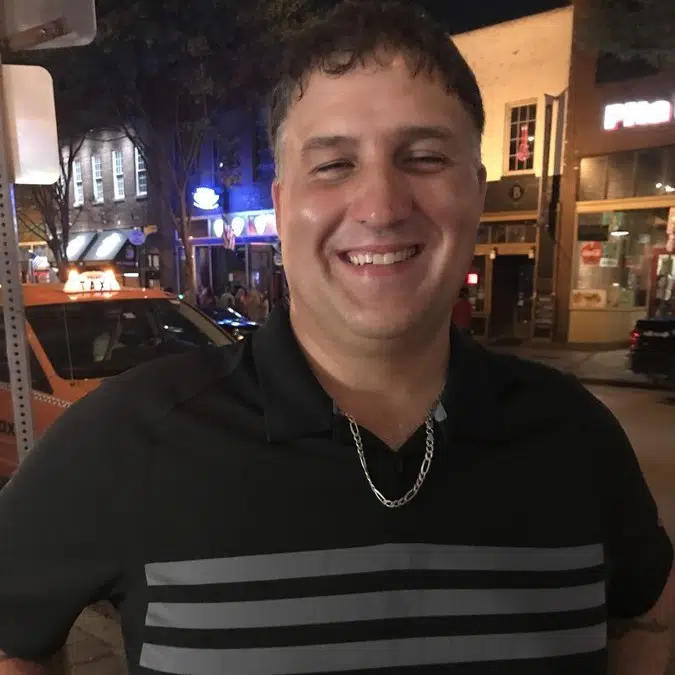 Mike Murphy is the founder of OnlineBettingSites.com and has over 10 years of experience in the legal online betting industry. A regular attendee of industry trade shows and conferences, Mike is a strong proponent of regulated markets and responsible gambling policies.