As if we didn't need yet another reason to bury our noses in our phones, mobile betting sites make it a piece of cake to place real money wagers from the palms of our hands. Every halfway decent bookmaker now offers real time odds and one-click bets that work on any modern smartphone or tablet.
For this page, I compiled a list of all the major names in online betting and then took the mobile betting interface at each one for a test drive on three different devices: an iPhone, an iPad, and an Android. I tested each one for ease of use, a variety of betting options, and the overall quality of the software. Below are my results starting with the best mobile interface ranked at the top.
Best Online Betting Apps
There was a time not all that long ago when it was amazing if a bookmaker had a mobile betting interface at all. It was easy to rank the best mobile betting sites back then – just list anyone with a working mobile offering. Today, all the big names offer either a mobile-friendly website or actual apps that you can download from your device's app store. Many gambling sites offer both options.
It wasn't a big shocker to find that for the most part, the best overalt betting sites also had the best mobile platforms. It makes sense if you think about it. The big names have the most money to invest in software development and hire designers. The interface at each of the best bookmakers makes all the proper adjustments that make navigation and wagering simple on the limited screen sizes of handhelds.
How Mobile Sports Betting Works
Taking your action to the mobile version of a sportsbook does little to change the actual mechanics of actually researching the odds and placing bets. The only real difference is that the book resizes its website to fit more comfortably on your screen and make it easier to navigate between different sections of the website.
Mobile sportsbooks are basically just full-featured books resized for more convenient browsing on your phone. You can log in and manage your account just like normal. You can make deposits, ask for withdrawals, check the latest odds and so on.
Recently, some the larger bookmakers have even started adding in-play betting and live streaming to their mobile apps. If you have a reliable internet connection, you can watch matches in real time on your phone and place wagers throughout the game at constantly updated odds.
Some people have even gotten into a little trouble "courtsiding" events. That is, they are taking their phones in to events and placing bets on those events before the oddsmakers have a chance to update their odds. It can be immensely profitable, but there are actually laws against that sort of thing in some countries. Furthermore, books that catch on (they are good at detecting suspicious betting patterns) can easily ban you or confiscate your balance. Just an interesting tidbit for you.
Mobile Horse Racing Bets
Horse racing sites have also taken to the mobile trend with betting apps of their own. Large all-in-one betting sites smaller horse-racing-only books alike have all taken the time to develop apps and responsive websites for mobile punters. The best mobile racebooks function in almost exactly the same manner as the full website except scaled down for faster loading and easier reading.
Live racing streams are also starting to become fairly common mobile users thanks to better smartphones and faster internet speeds across the board. If you have an account with one of the big horse racing betting sites, you can log in wherever you are and select any active track to watch the races in real time.
The better mobile horse betting apps come with some very cool features. For example, some have special functions to stream live races from your phone to your TV, read the latest horse racing news, watch the odds up date in real time and view past results. If you take the time to really familiarize yourself with the app, you'll find that it offers just as much functionality as the regular website.
Financial Betting
Timely updates are more important in finance betting than in any other form of betting. Volatile markets constantly present new, short term opportunities to win and suddenly changes that can lead to devastating losses in a heartbeat. Mobile financial betting has to be done right for it to be worthwhile at all.
In my experience, the bigger names in financial spread betting are the best about keeping their apps running smoothly and providing fast updates. I would strongly recommend that you test every mobile finance app with a little money first before you take your real bankroll live. The reason for this is the mobile apps from finance companies are quite complex and all offer their own pros and cons. You need to find the one that works best for you.
For just a few examples, you have to know how quickly prices are updated, what the lag time is between trades, how reliable the app is at booking your orders and what types of charts are available while mobile. These factors can all have a major impact on your bottom line.
Mobile Casino Games and Poker
Gambling on the go isn't restricted just to sports. The best mobile betting sites also offer full service casinos and even real money poker in some cases. Mobile casino games translate fairly well to the mobile format with minor adjustments to make button clicks easier given the smaller screens.
Poker, on the other hand, requires all kinds of major changes before it approaches anything even playable on a handheld device. Only a few mobile betting sites get it right. Mobile poker will never replace taking a seat in front of your computer, but it works well if you don't mind playing one table at a time.
In both cases, there's a bit of give-and-take when you make the switch to gambling on the go. You have to be willing to forgo a few features in return for the ability to just whip out your device wherever you are and play real money games. Mobile betting sites have to balance storage limitations and limited screen real estate with giving players what they want. In my experience, the mobile version of any casino or poker site comes with less game variety and fewer customizable options.
For example, a site with 600+ slot games might only offer a few dozen of those on its mobile app. Likewise, an online poker room will most likely restrict you to cash games and single table tournaments. My overall experience is that while mobile betting will never completely overtake doing it the old fashioned way at the computer, it's still worthwhile considering the convenience.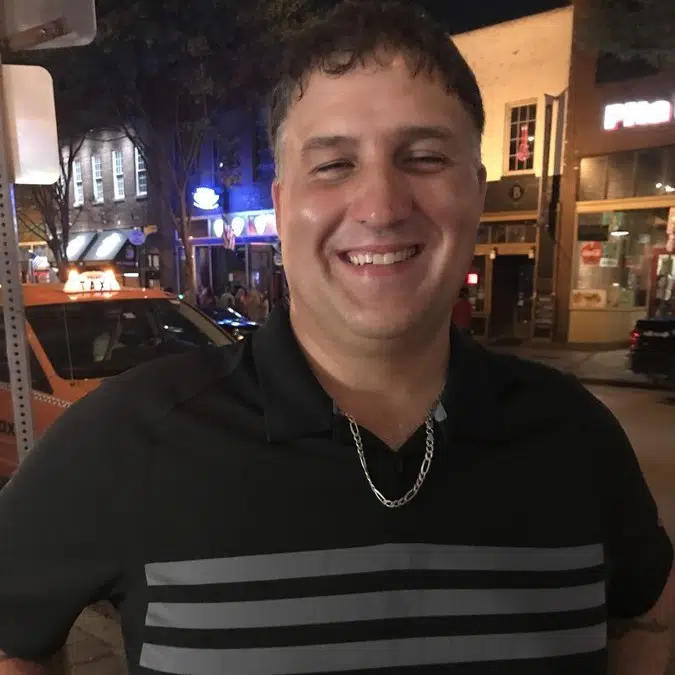 Mike Murphy is the founder of OnlineBettingSites.com and has over 10 years of experience in the legal online betting industry. A regular attendee of industry trade shows and conferences, Mike is a strong proponent of regulated markets and responsible gambling policies.