Live online betting, also known as "in-game" or "in-play" betting, is the newest take on traditional sports betting. What makes live betting sites different is that the action doesn't close at the beginning of the game. Instead, new wagers are posted as the game progresses.
Late to the game and still want to bet? Change your mind after the opening play? That's no problem at live sports betting websites. You can place wagers after the official start time at constantly updated odds. The biggest in play betting sites keep you in on the action all the way to the final buzzer.
Best Live In-Play Sports Betting Sites
Rank
Betting Site
Bonus
Rating
Visit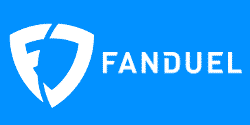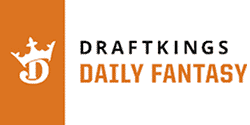 Any bookmaker wishing to remain competitive offers live betting on all the biggest matchups. You can still place wagers before the games, but now there are additional options once the match gets underway.
Live betting sites make for a much more intimate betting experience. You can watch the game live and make quick decisions as the action unfolds. Some of the best live betting sites even stream matchups free of charge so you can watch the game live in one window and place your bets in another.
Both serious punters and casuals alike benefit from the addition of live betting. For the serious gambler, in-play wagers present new opportunities. The format rewards quick decision-making over hours of in-depth research. If you're good at spotting opportunities, it is possible to get an edge over live in-play bookmakers.
Action junkies are rewarded with an ever-changing lineup of open bets. Placing a bet and then watching the game is fun and all, but it's a whole new world when you watch a game in real time and have new wagers pop up every few minutes. It makes for an experience that just sucks you in and doesn't let you go. And on that note, live in-game betting should be avoided if you have a problem saying no.
New opportunities present themselves all the time with so many in play wagers constantly being updated across a wide range of sports. If you have an account open at a couple of live betting websites, it becomes even more apparent that not all oddsmakers come to the same conclusions at the same time. Whenever you have that much disparity in the odds, there are opportunities to jump in and make good bets.
You'll need to make the most of every advantage. First, open an account with several in play sports betting sites. Watch the game live and keep your tabs open. It takes some time to get used to processing so much information with limited time, but you'll learn to spot opportunities as the odds update across different live betting sites.
If you haven't yet had tried your hand at live sports betting, it's definitely worth a shot. It enhances the experience immensely. As you watch the game unfold before you, spot new wagers, make quick decisions and see instant results, you may find yourself on the edge of your seat from beginning to end.
In Play Betting Tips and Strategy
If you want to preserve your bankroll and earn a potential return on your investment, you'll need to treat in-running betting with all the reverence you would show to traditional sports betting.
In-game sports betting requires a unique approach because you simply don't have the time for in-depth research. You can expect to see greater variance as due to both the time constraints and the types of wagers that you see at live betting site.
Sports betting sites still offer straight-up wagers on the outcome of the game at live odds, but there are also wagers on one-time instances such as how the next penalty kick/at-bat/red zone situation will play out. These instances are "smaller" in overall terms and are subject to a greater degree of luck. Because of this greater element of variance, it is better to place multiple small live wagers than to place fewer, larger wagers.
With that in mind, I'd like to refer you to some of our more in-depth strategy guides for live betting. These pages go into greater detail about what it takes to succeed in the most exciting form of sports betting.