Did Ladbrokes Pay Hush Money to Problem Gamblers Theft Victims?

Ladbrokes finds itself in hot water once again after allegedly letting a gambling addict spend hundreds of thousands of pounds' worth of stolen money and then paying five of the gambler's theft victims £975,000 in return for a promise not to tell regulators.
The Guardian reports it has seen the settlement agreement confirming this information along with texts exchanged between the problem gambler and a Ladbrokes VIP manager who encouraged the customer to continue playing even after losing as much as £60,000 in a single day.
Now, Ladbrokes finds itself in trouble on both ends of the whole situation: first for supposedly allowing a problem gambler to burn through vast sums of money without verifying the source of those funds and second for allegedly attempting to sweep it all under the rug.
According to The Guardian, the customer in question ran a property business in Dubai and stole money from his clients to fund his gambling addiction. If that proves to be true, it reflects poorly on Ladbrokes as all UK bookmakers are supposed to have systems and processes in place to ascertain the sources of funds used to gamble – especially when large amounts of money are involved.
Additional details reported by The Guardian paint Ladbrokes in an even worse light. According to the report, the problem gambler was assigned a personal VIP manager as a part of the betting site's rewards program who continued to urge the gambler to play even after losing large sums of money.
The VIP manager allegedly sent numerous text messages to the gambler urging him to play more, asking him why he hadn't played for a while and so on. The report also claims Ladbrokes gifted the gambler with a multitude of perks including tickets to Arsenal games, four tickets to the Mayweather vs. Maidana bout in Vegas and more.
Eventually, five of the gambler's clients lodged complaints with Ladbrokes for allowing the gambler to play with money stolen from them.
In response, The Guardian reports Ladbrokes made an agreement with the victims. Ladbrokes would pay them a total sum of £975,000 in return for the victims signing an agreement in which they agreed "not to bring any complaint or make any report to any regulator in relation to the claim."
The UK Gambling Commission (UKGC) told The Guardian this in response to the story:
"We are enquiring into this matter to ascertain the full circumstances.
"We have clear expectations of all operating and individual personal management licence holders, we expect them to work with us in an open and cooperative way including the need to disclose to us anything which we would reasonably expect to know."
Here's what the gambler in question told The Guardian:
"The scary thing is that the increase in time and money I spent gambling was huge. I cannot believe it was not noticed and checked. I should have been asked questions.
"To make matters worse, Ladbrokes made me part of a settlement that I never wished to be a part of and I had to leave rehab to sign it. I never asked or received a penny, I lost my home, my family and my company because of my gambling."
It is unclear why the gambler would have chosen to leave rehab to sign the agreement, but it would make sense if the gambler chose to do so in order to recoup some of his theft victims who probably aren't too happy right now.
In any case, the gambler's decision to come forward has put Ladbrokes in an awkward position if it comes out that Ladbrokes did indeed allow a problem gambler to play with stolen funds and attempt to cover it up as accused.
Bad Timing for Ladbrokes
This latest Ladbrokes news could not possibly have come at a worse time for the company with the UKGC in the midst of cracking down on operators who fail to abide by mandatory social responsibility, advertising and anti-money laundering requirements.
If the UKGC finds Ladbrokes in violation of its licencing codes of practice, there could very well be a big fine in store. Just a few months ago, Paddy Power Betfair landed itself in hot water for a similar offence and was fined £2.2 million by the UKGC.
Ladbrokes itself isn't exactly unaccustomed to difficult run-ins with the UKGC, either. Last year, Ladbrokes and a handful of other bookmakers were chastised by the UKGC for allowing affiliates to publish misleading "fake news" ads designed to look like actual news stories which were in fact inducements to gamble.
Although Ladbrokes was never fined for that incident, the fallout from that incident had significant ripple effects. In its response to the incident, the UKGC informed operators they will be held responsible for all ads created by their affiliates even if the operators were never given a chance to review or approve those ads. This prompted Sky Bet to close its affiliate program entirely and other operators to make significant changes to theirs.
Also in 2017, Ladbrokes Coral (now a part of GVC Holdings) was fined £2.3 million by the UKGC for a similar event involving two gamblers who were allowed to spend roughly £1.3 million in stolen money. Both customers were jailed for at least four years for stealing to support their gambling habits.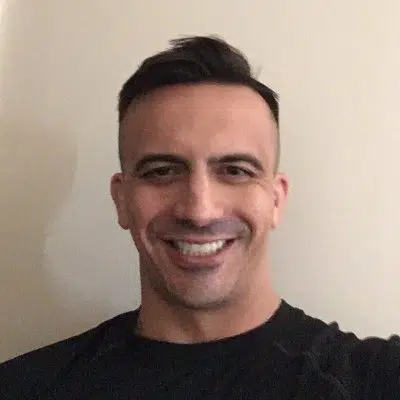 Wes Burns has more than a decade's worth of experience as a writer, researcher, and analyst in the legal online betting industry and is co-founder of OnlineBettingSites.com. Wes approaches his work from the viewpoint of players.