Publicly Traded Betting Sites

The early days of online gambling were like the Wild West in some respects. Legislation and regulation were nonexistent and pretty much anyone with the technical know-how could set up a gambling site and take wagers from people around the world. Some of these sites were run by reputable businessmen while others were most likely run by the mafia.
Those days are mostly behind us and the industry is increasingly dominated by legitimate corporations complete with boards of directors, publicly-available financial statements and a willingness to pay their taxes. It's true there are pros and cons when dealing with corporations, but I think we can all agree they tend to be stable providers of services.
It's always safer to gamble with publicly traded betting sites. Companies such as these have an actual legal presence in their home countries. They are open to scrutiny, regulated and are subject to the law of the land. Most importantly, there is transparency.
Additionally, all publicly traded gambling sites have licenses to operate in their respective nations. This is important because it means someone is watching to make sure they play by the rules. Corporations can be irritating, slow and even stupid sometimes, but they very rarely outright steal from their customers. I'll admit it. I'm sold on publicly traded betting sites.
If you're not a player, perhaps you have an interest in investing in online gambling. After all, the industry still has a lot of room to grow. There are a number of huge markets (such as the USA and parts of Asia) that are severely underserved. I'm not one to give out investment advice, so all I'll say is there are some real opportunities in internet gambling.
List Of Publicly Traded Sports Betting Companies
One last thing – this is a work in progress. There are dozens of big and small publicly traded betting sites, software suppliers and others involved in the industry. The plan is to start with the biggest names in gambling and expand our list of publicly traded sports betting companies from there.
888.com
Description: 888 Holdings was founded in 1997 and has operated a number of highly successful gambling, poker and betting websites over the years. At one point, 888 operated Casino-On-Net, Reef Club Casino and Pacific Poker. All of these were successful ventures during the early days of online gambling.
Now 888 is primarily known for its 888-branded products as 888.com, 888Ladies, 888Bingo and 888Poker. All of its products are available through its primary website, 888.com. 888 currently operates under a gambling license in Gibraltar. The company has served millions of players from around the world.
888.com does not accept customers from the United States but one of its subsidiaries does have an operating agreement with Caesars to host online poker in the regulated markets of New Jersey and Nevada. If online poker is legalized in more states, we can expect to see 888 continue its expansion in the US market.
Caesars Entertainment
Description: The Caesars name is primarily associated with brick-and-mortar gambling in the United States and abroad. However, the company has made moves into the online space in regulated markets in the US. Caesars is currently teamed up with 888 Holdings (see above) to offer online poker in Nevada and online poker and gambling in New Jersey.
888 and Caesars jointly operate WSOP.com (NV and NJ), CaesarsCasino.com (NJ) and HarrahsCasino.com (NJ). At the time of this writing, Caesars stock isn't doing so well due to $8.57 billion in revenue offset by $24.68 billion in debt.
In total, Caesars operates more than 50 properties with nearly 43,000 hotel rooms, 3 million square feet of gaming space, 57,000 slot machines and 3,595 table games.
William Hill
Description: William Hill is an old name in gambling. It was established in 1934 in the UK and has since grown to become one of the largest bookmakers in the world. William Hill operates 2400 physical betting shops in the UK in addition to its flagship enterprise, WilliamHill.com.
WilliamHill.com hosts 500,000 betting opportunities every week in addition to its casino gambling, poker, bingo and skill game options. Altogether, the company employs 17,000 people in nine countries. In 2012, William Hill moved into Nevada when it purchases three sportsbook chains. This latest move places 55% of all Nevada sportsbooks under the William Hill umbrella.
Bwin.Party
Gambling Brand: Bwin.Party
Primary Website: www.partypoker.com
Other Websites: www.partybets.com, www.partycasino.com, www.gamebookers.com, partybingo.com, foxybingo.com
Company Name: Bwin.Party Digital Entertainment
Corporate Website: https://www.bwinparty.com/
Stock Information: https://finance.yahoo.com/q?s=BPTY.L
Description: Bwin.Party is the result of a 2011 merger between Party Gaming and Bwin Interactive Entertainment. Each original company was successful in its own niche in online gaming. Party Poker was launched in 2001 and eventually became the first mega poker site in history. It turned its founder into a billionaire and changed the shape of online poker from that point on.
Bwin was founded in 1997 and grew to become a major force in online sports betting, eventually getting to the point where it was processing several hundred million bets per year. Bwin developed the concept of "in play" betting which allowed customers to place on sporting events in real time after the start of the match.
The two companies merged in 2011 to form Bwin.Party. The company now operates primarily under the "Party" name. Their portfolio of betting sites offers online poker, sports betting, casino games and bingo to millions of customers around the world. Bwin.Party holds licenses in Gibraltar, Italy, France, Argentina, Mexico, Austria, Kahnawake, South Africa, Alderney and Germany.
Bwin.Party also operates in New Jersey in conjunction with Borgata to offer licensed online gambling and poker in NJ. The partnership operates the websites nj.partypoker.com, poker.theborgata.com and casino.theborgata.com. Bwin.Party is also exploring licensing options for online poker in Nevada.
Betsson
Description: Swedish company Betsson has existed in some form or another for more than 50 years. The first iteration of the company was formed in 1963 under the name AB Restaurang Rouletter From there, the company got involved with various aspects of gaming. At various points, the company supplied slot machines to restaurants in Sweden, operated slots in Eastern Europe and acquired technology to provide casino games over the internet.
Today, Betsson AB operates 7 online gaming sites with Betsson.com and Nordicbet.com being the two largest. Players can play poker, bet on sports, play casino games, play poker and bet on financial instruments. Betsson is licensed in Malta and employs nearly 1,000 people.
BSkyB
Gambling Brand: Sky Betting and Gaming
Primary Website: ww.skybet.com
Other Websites: www.skybingo.com, www.skypoker.com, www.skyvegas.com
Company Name: British Sky Broadcasting Group, PLC
Description: Sky Betting and Gaming is a subsidiary of the British Sky Broadcasting Group (BSkyB). BSkyB is the UK's largest paid television service with 11 million active subscribers and total revenue exceeding £7.5 billion. The parent company operates numerous subsidiaries in the telecommunications industry. This includes cable TV, internet, wireless communication and phone services.
Paddy Power
Gambling Brand: Paddy Power
Primary Website: www.paddypower.com
Company Name: Paddy Power, PLC
Corporate Website: https://www.paddypowerplc.com/
Stock Information: https://uk.finance.yahoo.com/q?s=PLS.IR
Description: Paddy Power is Ireland's largest online bookmaker and one of the largest in the world. The Paddy Power website offers customers online sports betting, poker, casino games, bingo, virtual sports and more. They also operate several hundred brick-and-mortar betting shops across the UK, Ireland and Northern Ireland.
Paddy Power is also known as a kind of mischief-maker. They're always getting in trouble with the UK's advertising authority for airing controversial advertisements. Despite the lighthearted approach to marketing, PaddyPower.com is a serious contender in the online betting industry.
Betfair
Gambling Brand: Betfair
Primary Website: www.betfair.com
Company Name: Betfair Group, PLC
Corporate Website: https://corporate.betfair.com/
Stock Information: https://www.bloomberg.com/quote/BET:LN
Description: Betfair is best known for its development of the world's first mainstream betting exchange. An exchange works differently than a traditional sportsbook because the it allows customers to bet against one another rather than against the book. Customers can "back" or "lay" outcomes at prices that are dictated by the market. It's sort of like options trading.
This style of wagering is beneficial to customers and Betfair alike. Customers usually get better odds at an exchange while Betfair doesn't take any of the risk. Betfair takes a small commission no matter what happens. The Betfair Group also operates a traditional online sportsbook and an online casino.
Ladbrokes Coral
Gambling Brand: Ladbrokes Coral
Primary Websites: www.ladbrokes.com and www.coral.co.uk
Company Name: Ladbrokes Coral Group PLC
Corporate Website: https://www.ladbrokescoralplc.com/
Stock Information: London Stock Exchange: LCL
Description: Online betting giants Ladbrokes and Coral completed their merger and debuted on the London Stock Exchange in November of 2016.
Ladbrokes is an ancient gambling brand founded in 1886. The name "Ladbrokes" was born in 1902 and the company has grown to dominate today's betting industry. The company employs more than 14,000 people and operates more than 2800 physical betting shops in addition to its online presence.
Prior to the merger, the Gala Coral Group ranked as the UK's largest bingo operator and third-largest bookmaker with a strong presence both online and in the real world. The merger of the two betting companies is expected to provide the new group with cost synergies in excess of £65 million. The new group will also now rank as the largest licensed betting estate in the UK. Competition concerns required the new group to give up on 360 shops, but Ladbrokes Coral still maintains roughly 3600 physical betting shops.
Churchill Downs
Description: Churchill Downs is best known for its horse racing presence in the United States. CDI owns the Kentucky Derby and the Kentucky Oaks horse racing events in addition to the bet-from-home website Twin Spires.
Churchill Downs also operates a number of racetracks in the US, a resort casino in Mississippi and a video poker business in Louisiana. They have their hands in a little bit of everything with a total market cap of more than $1.6 billion.
Amaya Gaming
Description: Canada-based Amaya Gaming that develops and implements gambling software for casino providers. They have a portfolio of hundreds of slot machines, table games, poker software and sports betting platforms that they provide to those who operate online or land-based casinos.
The company made big news in 2014 when it completed a $4.9 billion acquisition of the parent company of PokerStars and Full Tilt Poker. Before that deal, Amaya was relatively unknown to the general public as it operates on a business-to-business model.
Amaya Gaming appears to have a bright future. They have made a number of notable purchases in addition to PokerStars and Full Tilt. They purchased the Ongame Network (online poker) and Cadillac Jack (technology and equipment provider to land-based gaming operations in North America) in 2012.
Amaya is now pursuing licenses to offer online poker through PokerStars in New Jersey. If Amaya is successful in penetrating the US market, they will be in prime position to make a lot of money. This is a stock worth keeping an eye on.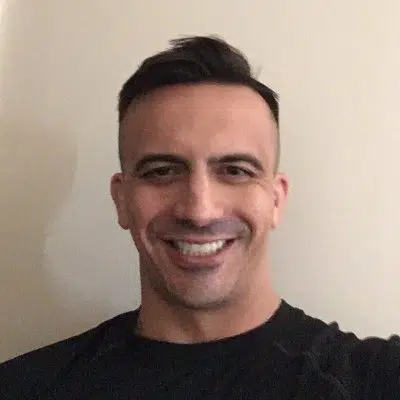 Wes Burns has more than a decade's worth of experience as a writer, researcher, and analyst in the legal online betting industry and is co-founder of OnlineBettingSites.com. Wes approaches his work from the viewpoint of players.