New UK Online Gambling Advertising Standards Introduced

The UK's Advertising Standards Authority (ASA) has announced strict new gambling advertising standards slated to take effect on 2 April, 2018. The new guidelines direct licensed gambling sites operating in the UK to avoid advertisements that could be deemed as contributing to unhealthy gambling habits and attitudes.
Ads that convey a sense of urgency, trivialize gambling, put undue emphasis on free bets and money-motives or that otherwise encourage unhealthy gambling behaviors are all to be banned under the new rules. Most of these types of ads are already viewed unfavorably and invite unwanted attention from regulators, but soon there will be specific prohibitions against certain ad types.
An ASA press release provided several examples of advertising tactics that will be unwelcome going forward. Two examples included offers that use phrases such as "Bet Now!" during live events that create an unhealthy sense of urgency and ads that give an irresponsible perception of risk with phrases such as "risk free deposit bonus."
Shahriar Coupal, director of the Committees of Advertising Practice (CAP) said this about the new standards:
"We won't tolerate gambling ads that exploit people's vulnerabilities or play fast and loose with eye-catching free bet and bonus offers. Our new guidance takes account of the best available evidence to strengthen the protections already in place, ensuring that gambling is presented responsibly, minimising the potential for harm."
Overzealous Regulation is Muddying the Waters
The bit about misleading deposit bonuses is welcome because some betting sites have been known to play fast and loose with so-called bonus offers that are rarely as good as they sound on paper. However, the ASA is also venturing on overstaying its welcome as it expands its reach and promulgates vague rules that even the ASA itself notes aren't really necessary.
My apologies if this next bit reeks of opinion, but the latest guidance from the ASA is a real head-scratcher for a couple of reasons. The ASA admits right up front in its own press release that advertising really doesn't have any impact on problem gambling rates, yet goes on to announce that they'll be instituting strict new guidelines anyways.
Here is the ASA in its own words (emphasis mine):
"Evidence reviewed in developing the CAP guidance suggests advertising does not play a causal or even significant role in problem gambling or harm in general. Problem gambling rates have in fact remained relatively stable during a period of considerable growth in advertising volumes. Although the overall impact is small, the evidence points to potential risk factors in the form of claims, imagery or approaches that might unduly influence people to behave irresponsibly. That's why CAP is setting tougher standards to tackle any potential for harm. Ads must not play on individuals' susceptibilities (financial concerns, self-esteem) or contain anything that might exploit vulnerable groups such as those with problem gambling issues."
It's strange to me that the ASA would admit that gambling ads have basically no impact on problem gambling, on problem gambling rates or even on harm in general related to gambling yet still go on to issue yet another 16-page guidance anyways, telling advertisers what they can and cannot do.
That quoted statement seems to contradict itself as well. Immediately after admitting that advertising plays no causal role in problem gaming, the ASA claims there is evidence of potential risk factors in certain advertising claims that may influence people to behave irresponsibly. Notice the use of words such as potential and may in that sentence.
Now, it would be one thing if there were no rules in advertising and we had operators encouraging kids to gamble online or telling problem gamblers their luck just might turn around next time, but the fact is the ASA already regulates the heck out of gambling advertising in the UK. There are already so many rules and regulations in place that any concerns could easily be addressed via existing protocols.
The new guidance issued by the ASA is also quite vague. Reading through the latest guidance, it appears the ASA will have a significant degree of latitude in deciding what is and isn't proper. At the same time, gambling advertisers will be responsible for anticipating ASA standards.
Protecting problem gamblers is a noble goal, but there needs to be some balance between letting the industry operate normally and trying to proactively prohibit all possible harm associated with gambling.
The only way to completely eliminate all risk to ban all gambling outright. Otherwise, there must be a sensible, clear and straightforward approach to regulating gambling and gambling advertising. Recent moves from the ASA and the UK Gambling Commission have muddied the waters and make it difficult for the industry to function normally.
If that sounds a bit dramatic, all we have to do is look at recent actions from major gaming providers in the UK. Sky Bet, for example, decided to just close its affiliate program altogether and cited regulatory concerns as its rationale for doing so. I was a bit miffed at the time and directed my annoyance at Sky Bet, but Sky's decision is starting to make more sense the more we see from overzealous regulators in the UK.
Paddy Power, Betfair and 888 also recently announced their intentions to scale way back on their affiliate marketing activities in the UK. These companies also cited regulatory concerns as the impetus for the decision.
The loss of a few affiliate marketers is admittedly a minor concern in the bigger picture, but it has kicked off a concerning trend as the gambling industry as a whole faces pressure from all sides. Uncertainty in the regulatory environment will have ripple effects that will eventually reach players. The more complicated and difficult it becomes to serve customers, the more difficult it becomes to provide those customers with value.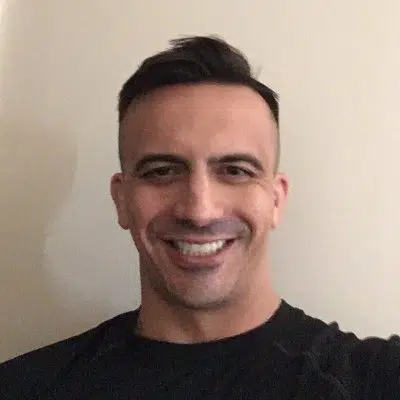 Wes Burns has more than a decade's worth of experience as a writer, researcher, and analyst in the legal online betting industry and is co-founder of OnlineBettingSites.com. Wes approaches his work from the viewpoint of players.