SkyBet.com is the online betting arm of media conglomerate Sky UK Limited (formerly BSkyB). This is one of the largest companies in the world to be involved in online gaming, although SkyBet itself is not quite as entrenched in internet betting as some of its competitors. Nevertheless, Sky Bet has a strong presence in the UK thanks to its recognizable brand name in British and European entertainment.
Important Update: SkyBet terminated the affiliate program recently which leaves us wondering about the stability and future plans for its brand. For now, we advise playing elsewhere.
Notice: This review reflects the personal opinion of OnlineBettingSites.com editors. This is not a promotional review, we do not recommend wagering with SkyBet. Please visit the recommendation below instead: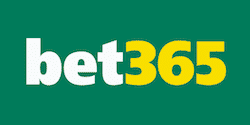 Bet £10, Get £50 in Free Bets
No promo code necessary
Terms Apply
In late 2014, Sky UK sold a majority interest in SkyBet to CVC Capital Partners in an £800 million deal. Although it is still partially owned by Sky UK, Sky Bet now effectively operates as an independent company. Both businesses will continue to work together, but they are technically separate entities. In any case, the deal changes very little from the players' point of view.
Is SkyBet.com Safe?
This is the big question you should ask any time you're considering a new betting site. For the short answer, yes SkyBet is a safe place to bet online for real money. Sky UK is an £8.5 billion-a-year company with online gaming being just one of its many business activities. SkyBet itself is licensed in the UK by the Gambling Commission and has had no problems paying winners promptly or hosting fair games.
Now that we've established its legitimacy, let's move on to the actual SkyBet.com review. SkyBet may be a safe place to play online, but every betting site takes a different approach to gambling. The remainder of this SkyBet review will explain how SkyBet works, what it offers and help you decide if SkyBet.com is the place for you.
Sports Betting Review
It's clear that SkyBet.com specializes in sports betting. They offer wagers on about 30 different sports and the variety of markets within each sport is extensive. If you choose any sport listed along the left side of the page, you'll be taken to a page that lists all upcoming matches plus links to specific types of wagers such as outrights, specials, specific leagues, specific competitions and more.
Football is Sky's bread and butter with options every major match scheduled to take place anywhere on the planet. Individual matches are sometimes covered with 40+ different wagers that range from betting on the outright winner to specific player props. The UEFA, Premier League, Champions league, USA MLS, Euro Championship, World Cup and many more competitions are all covered at the SkyBet website. Many of these matches are streamed in real time for customers.
Other sports include the likes of cricket, baseball, basketball, Gaelic games, horse racing, the Olympics and more. As far as variety goes, I have no complaints. It's clear that SkyBet has the staff and resources to provide in-depth coverage of a wide variety of sporting events.
The odds are mostly competitive but like most betting sites, some bets are better than others. Overall, I would say the odds are strong often enough to make it worth keeping an account at SkyBet for your normal line shopping. If you consider yourself a casual punter and have no desire to shop around for lines, SkyBet.com will serve as just as well as your primary account.
Placing bets is a simple manner thanks to a familiar layout that you'll recognize if you've ever bet online anywhere else. All major sports are displayed in a menu that runs along the left side of the page. Choosing any sport brings up a full list of options for that sport, including pending matches and a variety of leagues/competition options.
Any time you select a wager, the wager is added to a betting slip at the bottom of the screen. Your betting slip shows each wager, the payout odds, how much you are risking and the potential payout.
Sports Covered
| | | | | |
| --- | --- | --- | --- | --- |
| American Football | Baseball | Basketball | Bowls | Boxing |
| Cricket | Cycling | Darts | Football | Formula 1 |
| Gaelic Games | Golf | Greyhound Racing | Hockey | Horse Racing |
| Ice Hockey | Motor Sport | Netball | Politics | Rugby League |
| Rugby Union | Snooker | Speedway | Tennis | TV and Film |
| UFC and MMA | US Horse Racing | Virtual Sports | Winter Sports | |
Live Streaming and In-Play Betting
One of the unique competitive advantages SkyBet holds as an extension of a much larger media company is the ability to offer TV betting. If you are a Sky digital TV subscriber, you can place bets on your TV during any televised sporting match. The mechanics for doing so vary from region to region, but you should have no problem opening the betting menu from your remote to place in-play wagers on games as they play in real time before you.
Another advantage is lent to punters thanks to Sky's major sports broadcasting presence. Sky has rights to stream more live events online than any other bookmaker. For example, when Sky Sports earned rights to broadcast MLS football games, the deal included the ability to stream almost every MLS match in real time for customers at SkyBet.com.
Live streaming is definitely one of Sky's major selling points. Combine their busy live streaming schedule with a large in-play betting product and you have all the sports action you could ever hope to follow at your fingertips. SkyBet.com also has mobile apps that support live streaming. On a busy day, you could start a game on your television at home, hop on to the computer for part of the match and then finish up on the go with the mobile app. All three formats provide real money betting and live sports action.
Sky Bet Horse Racing and Greyhounds
Horse and greyhound racing betting are both available around the clock courtesy of Sky Bet's racing markets. You can find them within the main sportsbook and in the "horse racing" and "greyhound racing" categories listed along the left navigation bar.
Unlike some other betting sites, Sky Bet treats horse racing as more than an afterthought – this is a full-fledged racebook with an extensive selection of horse racing betting markets in the UK, Ireland and internationally. Sky Bet also provides markets for major racing events hosted around the world. These include the big ones such as the Cheltenham Festival, Aintree Grand National, Epsom Derby and many more.
Navigation often ends up being a challenge for racing betting sites with comprehensive coverage, but Sky Bet has come up with an effective solution to make navigation simple for users. Once you visit the main horse racing area, all of the day's races are listed prominently in the middle of the screen and organized by track with a list of races and times beneath each track. They also have a top-row navigation area where you can view tomorrow's races, the day after and so on. Finally, they have a "more" section that lists major upcoming race meets and where you can place futures bets.
As as the actual betting goes, Sky Bet provides all the same bets online that you would find in person at the track. You can always back the winner of course, but Sky Bet also accepts forecasts, tricasts, place-only bets and more. They offer "betting without" markets frequently when races are dominated by a favourite, which enable you to back a different horse and still have a chance to win as the favourite is ignored for the purposes of your bet.
Sky Bet also offers InsureBet wagers for 2, 3 and 4 places. The way these wagers work is you pick a horse to win, but will be refunded if your horse finishes in second, third or fourth place depending on whether you selected InsureBet 2, 3 or 4.
Specials are also offered in conjunction with the biggest race meets of the year. During the latest Cheltenham Festival, for example, Sky Bet offered odds on the top trainer, top jockey and top owner in addition to dozens of other specials such as "Willie Mullins to train two or more winners across the first three days" and "10+ or more winning favourites this year."
Racing Betting Features
Sky Bet updated its racing betting interface a while back to add a number of features and improve the overall interface. Navigation is now simpler and these new features will help you stay informed and make intelligent wagers.
Live Racing Video: Watch the races live online via streaming video delivered straight to your desktop or mobile devices. Race video feeds are free but require a minimum bet of £1.
Form and Stats: Sky Bet has partnered with Sportinglife to bring form summaries and a variety of stats for all horses. Click on any horse's name to see recent finishes, weight, days since last race and much more.
Search Tool: Use the search tool to find the horse, track or type of bet you want to place instantly. Sky Bet covers many races each week, so you may want to familiarize yourself with the search tool.
Quick Results Widget: Whenever you're in the main horse racing area at Skybet.com, they will keep you up to date with the latest results from races as they happen. Look for the widget over on the right side of the screen for the top finishers, their betting odds and trainer/jockey information.
Horse Racing Betting Promotions
Sky Bet is always running some promotion or other and the following examples are representative of the types of promotions you can expect to see frequently.
Best Odds Guaranteed: Whenever you bet on a horse in any UK or Irish race, Sky Bet will always pay you at the higher of the fixed odds price or the starting price if your horse wins. For example, if you back a runner at 3/1 but he goes off at a starting price of 4/1 and wins the race, Sky Bet will pay you at the higher price.
Non Runner No Bet: Sky Bet offers a "non runner, no bet" guarantee during select races and festivals which refunds your money if you back a horse that is later scratched before the race. You can back any horse you want knowing you won't be left out in the cold if your horse doesn't even get a chance to run.
Greyhound Racing at Sky Bet
Sky Bet covers greyhound racing to a much greater extent than almost every other betting site. They provide odds on every UK and Irish race, with betting options including singles, multiples, accumulators, daily trap challenges, forecasts and tricasts. Live audio commentary is also available for all races, along with statistics for every dog. This is definitely one of the better greyhound betting sites out there.
Casino Games
Sky Vegas and Sky Casino both offer casino games under two different websites. The differences between the two are minimal, but feel free to try them both. One account is all you need to play casino games at either website. For the sake of simplicity, I'm going to just group both sections together for this portion of the review.
There are about 250 games from a variety of software provides on offer here. Some of the highest quality titles come from noted developers NetEnt, Cryptologic, Playtech and IGT. Fan favourites such as the Avengers, Jackpot Giant, the Incredible Hulk, Beach Life, the Sopranos and all the classic table games are available at the Sky Casino website with no download required.
You will have no problem finding all the standard casino mainstays such as slots, blackjack, roulette, video poker and a collection of live dealer games that put you in touch with human dealers via streaming video. In the live dealer area, you'll find roulette, French roulette, blackjack, unlimited live blackjack, baccarat and casino Holdem.
Sky may not have 600+ games like some of its competitors, but it does have some of the best payout rates in the industry. Payout rates, also known as "return to player" percentages, compare the amount of money put into any game to the amount returned in the form of winnings. Sky Casino often has the best payout rates for any given game. Best of all, you can see the payout rates for any specific game by visiting the game's informational sheet when logged in.
Software and Graphics
There are no issues to report here. The entire casino is accessible through the website with no download necessary. As is the custom for major gaming brands, the graphics are all high quality and the games function flawlessly with no discernible lag. Today's browsers are fully capable of providing realistic games without ever forcing you to download and install anything on your computer.
If you're on the go, you can visit SkyCasino.com on your mobile device or download the app for a custom-tailored experience designed to suit the limited viewing area on any smartphone. If you do plan on betting while mobile, the actual apps are the best option as they have a larger list of games and grant access to the live dealer tables.
Sky Poker
Sky operates an independent poker room that is not connected to any other poker site or network. This is both good and bad, depending on what you want from a poker site. Overall, I'm not a huge fan of their poker room but you may find it just fine for what you need. Let's explore it further to determine if Sky Poker is the best choice for you.
The poker software was developed in-house so you won't find any other poker room like this one. On a positive note, the software is compatible with all operating systems as it runs based on Java technology. It doesn't matter if you run a Mac, Windows or anything else; the software will work on your machine.
On a negative note, the software seems amateurish in design compared to other poker sites. It is full of glitches that players have been complaining about for years. Most noteworthy of these is a tendency for the software to stall upon loading and never even open. I had this happen to me just as I was writing this review and it was annoying. A search on Google revealed similar complaints dating back to 2013.
One of the cool things about this poker site is that it is integrated with Sky TV's poker channel. With this integration, you can tune in to the poker channel for live coverage of online games – and possibly even see your own hands discussed on TV. Just look for the TV icon next to any game in the poker lobby and that's a table that may be televised.
Traffic
Sky Poker is a smaller poker site with enough players to keep the games running, but not enough players to compete on the bigger stage. Off-peak hours sometimes see as few as 500 players online at once. This is still significantly more players than what you would see at a live poker room but those are not great numbers for an online poker site. It's surprising that we don't see more traffic to the poker room given Sky's broad reach in the media world.
Game Selection
Cash games are limited to Texas Holdem, Omaha and Omaha Hi-Lo. It's not the biggest selection, but it does serve to funnel the players into a smaller number of game types so that you're more likely to find active tables at all stakes. In cash games, the stakes range from £0.02/£0.04 to as high as £10/£20 with the vast majority of the action concentrated in the low limit games.
Most tournaments on offer are of the low limit variety with buyins that tend to range from about £1 to £110 in price. The vast majority of the action happens at the lower limits, but the occasional bigger tournament does take place each week. Tournament types include traditional freezeouts, bounties, turbos, satellites and freerolls.
Sky's trademark live event, the UK Poker Championship (UKPC), is nicely integrated with its online poker room. You can win a seat online for as little as £5.70 for a chance to compete in the £1,000,000 guaranteed main event.
Competition
Incredibly soft competition is one of Sky Poker's biggest selling points for me. Even though it isn't the biggest poker site in the world, it is definitely one of the softest. Sky Poker does not share players with any other poker site and recruits 100% of its own players.
A large portion of the player base comes to Sky Poker after seeing it advertised on TV, mentioned on the poker channel or just by wandering in after signing up for sports betting or some other form of gaming. If you don't mind playing at a smaller poker room with fewer total players, you may want to consider going after the easy money offered by this casual user base.
Sky Bingo
Sky Bingo has a deceptively simple design that belies a full-featured bingo room powered by Virtue Fusion technology. Your first visit to the bingo website may be a little underwhelming at first glance, but it's actually chock full of value added games and promotions. An account at Sky Bingo will give you access to a multitude of 75-ball, 80-ball and 90-ball games of all types and sizes.
The bingo area is divided between network and exclusive games that offer two distinct experiences. The networked games pool you with players from other bingo rooms for games that are busier and that boast prizes as large as £100,000. The exclusive games are open only to Sky Bingo members that offer a more intimate experience with modest prizes and cheaper games that make it easier to stretch the budget.
A long lineup of promotions guarantee that there is always something worth checking out. Right off the bat, new players get 7 days' access to the Newbies area that features free games with real money prizes. Other promos for members include special games for each day of the week, DOND games, cashback games that offer up to 25% back on your buyins, £5k worth of free games each week, guaranteed jackpots and much more.
Software
The bingo software at Sky is simple and easy to use. There's no need to download anything so this bingo room is compatible with all operating systems. They also offer mobile support for any internet-enabled smartphone. Just visit SkyBingo.com on your mobile and the website will automatically format itself to fit your screen.
Chat is supported along with free chat games hosted by the friendly CMs employed by Sky. There's a strong community aspect here that goes a long ways in fostering a healthy community. All in all, I have no complaints about the software at this bingo site. Sky is right on par with all other major online bingo rooms.
Customer Support and Deposit Methods
Live customer support is available 24 hours a day by live chat. Phone support is available from 8 AM to 10 PM seven days a week. They also offer e-mail support for less urgent queries. In my experience, Sky has been receptive and quick to answer questions.
There's also a fairly extensive help section that can answer most questions without you even having to reach out to someone. If you search the FAQs, there's a good chance you'll find the answer to your question.
Funding your account is easy at Sky, but their list of accepted deposit methods is shorter than I'd like to see for a major betting site. They have slowly reduced the list of options over the years and are now down to credit/debit cards and PayPal.
| Deposit Method | Minimum | Processing Time | Withdraw to this Method? |
| --- | --- | --- | --- |
| Credit and Debit Cards | £10 | Instant | Yes |
| PayPal | £10 | Instant | Yes |
Accepted Currencies: British Pound and Euro
Restricted Countries
The single greatest weakness in SkyBet.com is its extremely limited geographic scope. At current, SkyBet and its associated websites only accept players from the United Kingdom, Channel Islands, Ireland, Italy, Finland and Gibraltar. Customers from all other countries are restricted from signing up for an account.